Any man can experience ED regardless of age, and many men do not want the costly risk of taking chemical supplements that come with a slew of side effects.
Luckily, options are available to combat ED. GAINSWave® therapy offers a safe, comfortable, and efficient way to treat ED in men. It does not involve harsh chemicals or potentially harmful surgeries. Additionally, the Gains Enhancement® is a long-standing ED treatment that even treats recurring symptoms.
If you are ready to explore your options for erectile dysfunction treatment in Miami Beach, FL, with a HealthGAINS wellness professional, call (866) 806-1885.
ED Is More Common For Some
For some men over 40, erectile dysfunction (ED) greatly interrupts their lives and relationships. ED refers to a condition in which men cannot sustain erections and engage in sexual intercourse. With age, symptoms of impotence can increase, and it can be even more common for men who suffer from:
Diabetes
Heart disease
Chronic stress
Anxiety
Causes and Symptoms of ED
While research on the exact cause of ED is still ongoing, men over 40 who experience any of the following may suffer from ED:
Prostate issues
High cholesterol
Heart disease
One of the main problems present in ED revolves around restricted blood flow or atherosclerosis (which is the hardening of the arteries). When the bloodstream absorbs too much sugar, it can cause damage to the blood vessels responsible for sustaining a normal erection. It can affect nerve activity, leading to issues with signaling and blockage.
If high cholesterol is a factor, it can cause fat cells to build up in the arteries, which then hardens or calcifies, preventing blood flow to the penile tissue. Stress and anxiety can increase heart rate and divert blood flow to other muscles in the body. When these issues with blood flow occur, the following symptoms can happen:
Decreased penile sensitivity
Difficulty obtaining and keeping an erection
Difficulty having orgasms
An increased refractory period
Becoming flaccid shortly after an erection
Medical professionals also refer to poor penile blood flow as "vasculogenic erectile dysfunction." Some contributing factors to vasculogenic erectile dysfunction include:
Diabetes
Smoking
Drug or alcohol use
Aging
Stress
Anxiety
Depression
Blood medications
Trauma
Obesity
A lack of mobility
If you have any symptoms or health complications as a result of ED, you may be a good candidate for erectile dysfunction treatment in Miami Beach, FL.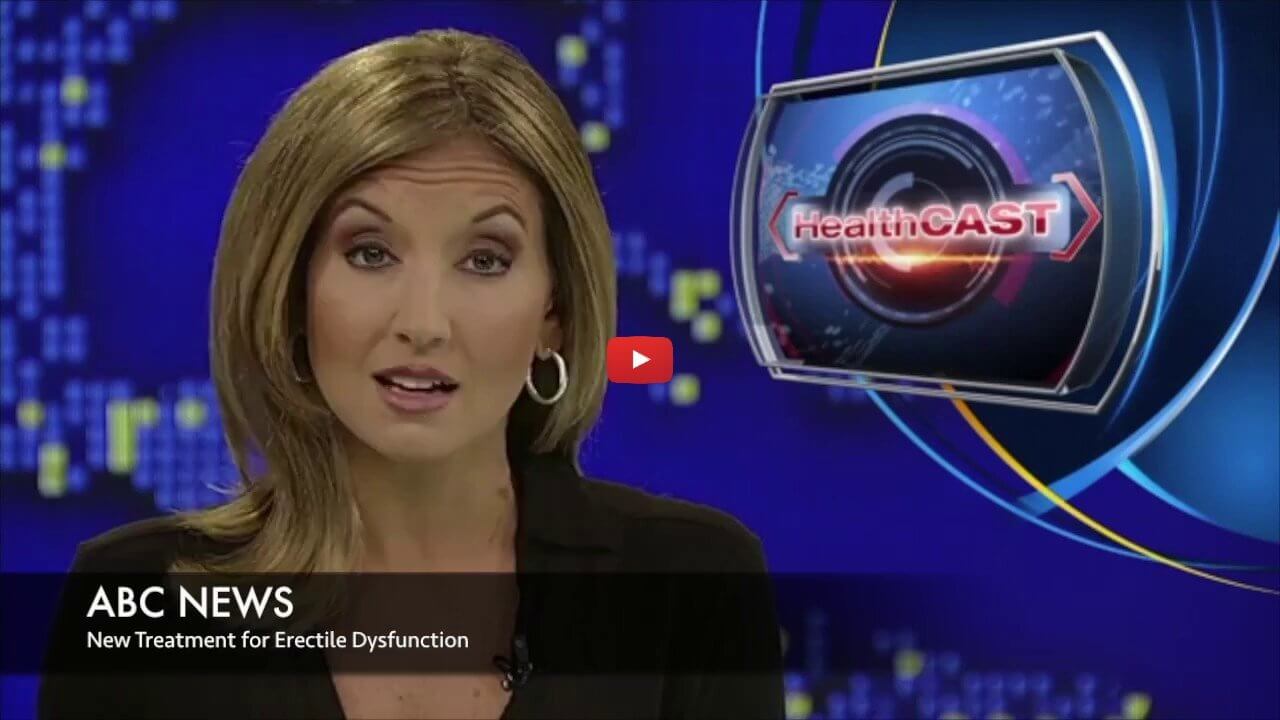 For a free consultation call (305) 682-1818
ED Treatment Options
At HealthGAINS, a wellness provider can suggest one or more treatment options to combat your ED and get your sex life back on track. HealthGAINS offers a combination of the latest scientific research geared toward treating ED.
You could benefit from one or more of the following procedures:
GAINSWave Therapy
GAINSWave therapy refers to an ED treatment that improves vitality in both men with and without ED. It boosts blood flow to the genital area without relying on risky surgeries.
There are virtually no side effects, either. It breaks up plaque and facilitates blood flow to the genitals through pulsed acoustic waves. It is a safe and comfortable method performed in the comfort of a HealthGAINS facility.
Gains Enhancement
If you are looking to reap the benefits of increased sexual stamina and performance, you can get the best of both worlds: the PRP (Platelet Rich Plasma) and GAINSWave therapy. Gains enhancement combines both therapies to deliver the greatest benefits when combating ED.
If you are ready to fight the symptoms of ED, consider erectile dysfunction treatment in Miami Beach, FL. Call HealthGAINS at (866) 806-1885.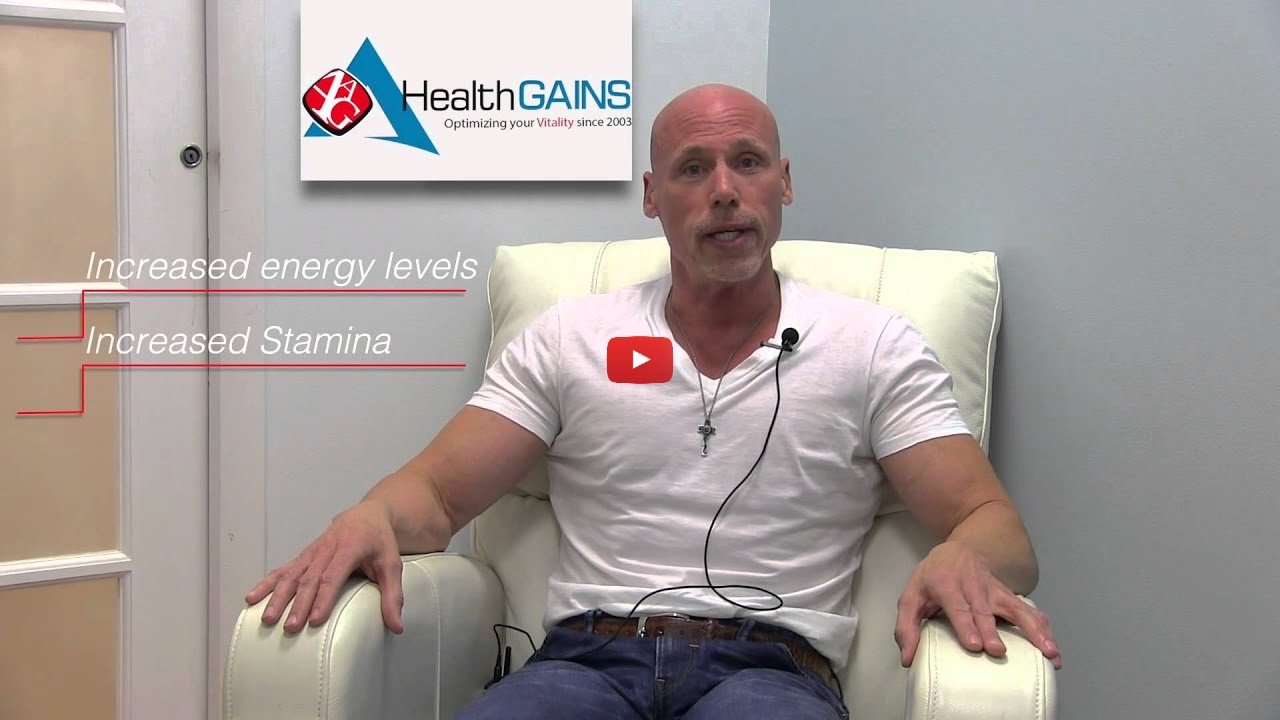 Hormone Therapy Specialist Near Me (305) 682-1818
Miami Beach ED Treatment Testimonials & Reviews
"I was skeptical about the process, but wanted to see if I could maintain or increase my sexual prowess entering into my 50's. After I returned home from my first appointment, I immediately noticed a difference. I highly recommend GAINSWave to anyone looking for easy and effective sexual enhancement!" — Randy W., 48, Miami Beach, FL
"I had been suffering from ED for about a year, and no pills or physical therapy had been able to get me out of the funk. After my first gains enhancement treatment, I noticed an immediate improvement in my ability to sustain erections and last during intercourse. GAINSWave really works!" — Zach B., 55, Miami Beach, FL
"I knew that because of my age I was more prone to eventually experiencing some form of erectile dysfunction. I knew I did not want to put me or my wife through this ordeal, and eventually I was told about GAINSWave. Ever since I began treatment, my life has changed. Age is no longer a factor for my sexual abilities, and me and my wife are more satisfied with our sex lives than ever." — Wilson D., 78, Miami Beach
Click to contact our specialist today
FAQs About Erectile Dysfunction Treatment in Miami Beach, FL
The best way to answer your specific questions about erectile dysfunction treatment in Miami Beach, FL, is to begin a free consultation with a HealthGAINS wellness provider. They can tailor your treatment plan to suit your specific needs and medical conditions. Below are a few commonly asked questions from clients seeking to lead healthier, more invigorated lifestyles:
Are There Any ED Treatment Side Effects?
As with any ED treatment, some patients may experience mild side effects, but when it comes to GAINSWave therapy, these are often few and far between. Most patients do not experience any side effects at all.
This is due to the fact that GAINSWave therapy does not make use of any foreign chemicals or invasive procedures. If you take supplements or undergo surgery to address ED, you are risking adverse side effects and a long recovery time. With GAINSWave therapy, you can avoid those complications.
What Is the Safest ED Treatment?
Compared to prescribed supplements or invasive surgeries, the side effects of HealthGAINS' treatment options are minimal. When considering ED treatments, you want to prioritize your health and comfort as much as possible. Supplements simply may not work for all men, and they come with a slew of side effects. At the same time, surgery can literally risk your life.
GAINSWave therapy is a painless way to treat the symptoms of ED while avoiding harsh chemicals from supplements or the side effects that often come along with them.
How Much Does ED Treatment Cost?
The cost of ED treatment varies depending on a patient's medical condition. The duration of your treatment period and the type of therapy you choose will dictate its cost. Patients often see results within two weeks of starting treatment. Your sexual health and vitality are worth it.
How Do I Select the Best ED Treatment for Me?
A HealthGAINS wellness provider can begin by assessing your condition. From there, they can recommend a therapy (or a combination of therapies) to suit your specific needs.
After determining your unique situation and experience with ED, they can suggest GAINSWave therapy or the Gains Enhancement.
All of these therapies aim to address the symptoms of ED.
Can ED Be Reversed?
Due to the widespread causes of ED, such as high cholesterol and heart disease, once a man suffers from ED, there is no guarantee he will not struggle with it in the future.
The best way to address ED and ward off any future instance of it occurring is to seek therapies that target the condition's underlying cause. If a man is able to target and remedy the reason for his ED, he could see an improvement in his sex life.
Can ED Be Cured?
While there is no absolute cure for ED, addressing the root causes of ED can help you lead a healthier sex life.
GAINSWave therapy improves blood flow and clears arteries. This allows blood to flow more easily to the genital area, combating the typical symptoms of ED. If you have been struggling for a long time due to ED, you can now take advantage of the advancements in technology to fight the symptoms that prevent you from living your fullest, happiest life.
Complete a Free Consultation form now
The HealthGAINS Difference
At HealthGAINS, you can experience the revolution of ED treatment in the comfort of a plush setting that will make the process painless and quick.
We aim to make the process as easy as possible, allowing our clients to schedule their sessions at a time that best suits their needs. You can schedule a session during your lunch break, for example. Our process will not interrupt your day or keep you from carrying on with your daily life. At HealthGAINS, we can fit ED therapy into your schedule to accommodate your busy lifestyle.
Contact HealthGAINS To Get Started on Your Battle Against ED
You deserve to live your life to the fullest. A HealthGAINS wellness provider can give you a free consultation to help you assess your options and explain how you can combat the symptoms of ED.
With a variety of treatment options, such as GAINSWave therapy and the Gains Enhancement, you can begin to feel like yourself again. You could even see enhancements you never thought were possible.
You do not need to worry about the side effects of prescribed supplements or the risks of invasive surgeries to achieve the vitality you once had when you were younger. HealthGAINS can offer you the benefits of ED treatments without harsh chemicals that might be found in medications. Enhance your sexual performance with our variety of ED treatments.
If you are ready to discuss erectile dysfunction treatment in Miami Beach, FL, call (866) 806-1885. You deserve to look, feel, and perform your best in all areas of your life. ED can greatly interrupt your life at work and at home. Allow a HealthGAINS wellness provider to explain how one of our therapies can get you back on track to feeling like a younger, more vibrant version of yourself.
Call or text (305) 682-1818 or complete a Free Consultation Form