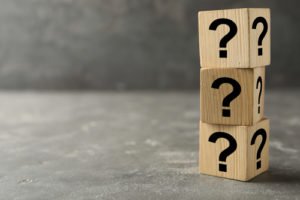 NAD+ nasal spray is a delivery mechanism for the coenzyme nicotinamide adenine dinucleotide (NAD+). NAD+ plays a critical role in promoting cellular health and metabolic function, and a person may experience a variety of health problems as a result of insufficient NAD+. When someone rectifies low NAD+ levels with NAD+ nasal spray, they may experience:
Enhanced mental function
Neurological improvements
DNA repair
Reduced symptoms of neurodegenerative disorders
A host of other health benefits
While many are not aware of the presence of NAD+ in their body, or even what NAD+ is, they are likely well aware of the symptoms that can arise from having suppressed NAD+ levels. These symptoms are often unpleasant and persistent, and NAD+ nasal spray may be an effective remedy for many of them.
NAD+ Nasal Spray Targets the Symptoms of Low NAD+ Levels
The NAD+ coenzyme helps fight the natural course of aging — susceptibility to disease, lethargy, and diminishing metabolic function, to name a few symptoms of getting older. According to a study published in the journal Current Opinion in Cell Biology, nicotinamide adenine dinucleotide is a metabolic regulator of transcription, longevity, and disease, and levels of NAD+ lower over time as people lose ground in the constant battle to live longer and healthier.
People may notice signs of getting older, including:
Losing focus more quickly
Failing to recall memories, names, facts, and other pieces of information as easily as they once did
Having a shorter attention span
Gaining weight, often despite improving exercise or diet
Being vulnerable to illness, especially serious disease
Suffering from a neurodegenerative disease such as Parkinson's, Huntington's, or Alzheimer's
Feeling the need to take frequent naps
Feeling as if they lack the energy to maintain the exercise regimen to stay in shape, especially as their ability to burn fat diminishes
What someone might not have been aware of is that a steadily (or rapidly) diminishing amount of NAD+ in the bloodstream may be the direct cause of many of these undesirable aging symptoms. NAD+ nasal spray, in conjunction with lifestyle improvements such as diet (which may also boost NAD+ levels, according to a study on the influence of nicotinamide on health and disease in the central nervous system published in the International Journal of Tryptophan Research) and exercise, may benefit people in a significant way.
For a free consultation, call (305) 682-1818
NAD+ Nasal Spray May Provide Benefits to Those Most in Need
There are certain groups who may benefit more than most from a boost in NAD+ levels delivered by NAD+ nasal spray. These groups may suffer from more serious health conditions than run-of-the-mill aging symptoms such as weight gain and decreased energy.
Some of the high-risk groups that may see a benefit from NAD+ nasal spray include:
Those who have suffered a stroke and experienced the symptoms that often linger after a stroke
Those who suffer from Type-2 diabetes
Those who have been diagnosed with serious neurodegenerative disorders such as Alzheimer's disease, Parkinson's disease, or Huntington's disease
Those with substance and alcohol abuse issues
Those who have suffered a traumatic brain injury or other forms of brain damage (according to a study published in Frontiers in Bioscience: A Journal and Virtual Library)
The above groups often have the most to gain from a health perspective, and therefore may experience a greater number of benefits from using NAD+ nasal spray. Those without such specific, serious health problems may also see a great benefit from increasing their NAD+ levels with NAD+ nasal spray.
Additional benefits of NAD+ nasal spray may include:
Improvements in memory and recall
Improved focus, including an ability to maintain attention on one task for longer periods
A general feeling of mental sharpness
A reduction in or abatement of mental health conditions such as anxiety and depression
A reduction in stress levels, which can take an insidious toll on many other aspects of physical and mental health
An improvement in metabolic health, which may improve a person's ability to lose weight and avoid symptoms that contribute to or cause diabetes
Better moods due to better hormone balance
Any of these improvements individually would (for most) represent a major boost to the overall quality of life. Collectively, they paint a picture of what health is, and these possible benefits of NAD+ nasal spray illustrate just how widely influential the levels of NAD+ in the body are.
I Can Contact HealthGAINS Today to Learn More About NAD+ Nasal Spray
Aging is inevitable, which makes it all the more important that you take steps to ensure your health and quality of life to whatever extent you can. Regulating the amount of NAD+ in the body is one of the clearest ways to promote longevity and health, and the NAD+ nasal spray does not require surgery or even a doctor's visit.
Contact HealthGAINS today at (305) 912-8828 to learn more about NAD+ nasal spray.
Call or text (305) 682-1818 or complete a Free Consultation Form