Restoring Vitality with HGH Therapy
Are you tired, putting on weight, feeling depressed? Do you work out, but find you cannot build muscle like you used to? Are you even having some trouble in the bedroom?
There is a good chance that you are feeling the impact of declining levels of human growth hormone or HGH, and could benefit from growth hormone therapy.
Human Growth Hormone Therapy is very unique. Rarely has there been a medical procedure that has created equal excitement among Hollywood celebrities, high powered business executives, and top medical researchers.
Why all the buzz about growth hormone therapy? Because the many claims about HGH being able to restore youth and vitality, are proving to be true!
Ever since a landmark study in the 1990s, there have been many clinical research results that indicate the facts about growth hormone therapy, and how it is allowing men and women over 35 to live stronger, healthier, and more vital lives!
What is Human Growth Hormone?
HGH or Growth Hormone plays a very critical role in your body. HGH literally stands for Human Growth Hormone. It is what stimulates the many processes that lets your body grow from a child to an adult.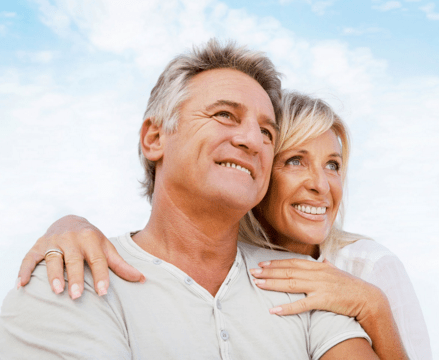 But growth hormone does so much more than only allow you to grow in size. It plays a crucial role in your body's on-going growth and development throughout your life.
Growth hormone is kind of like the oil that keeps your body's machine running at peak performance.
Growth hormone stimulates and regulates the renewal and regeneration of every cell in your body.
Growth hormone is necessary to keep your bones strong, to build lean muscle, and to maintain the delicate balance between fat metabolism and muscle growth.
What is Human Growth Hormone Therapy?
Despite the many critical roles growth hormone plays in your body, its level does decrease as you get older. Just about all the signs and symptoms we relate to "ageing," are in fact, reflective of lower levels of growth hormone.
As your growth hormone production decreases, your ability to repair and renew cells also gets worse. That can lead to:
Sagging skin
Slower recovery from sickness or injuries
Slower metabolism resulting in weight gain
Loss of muscle and bone density
Sexual wellness issues
An overall feeling of weakness and fatigue
The purpose of growth hormone therapy is to put back what time and nature have taken away. HGH therapy can slow, and in some cases even reverse, those many age-related conditions, and improve your overall well-being.
What Are The Benefits of HGH Therapy?
There have been many well documented benefits of HGH hormone therapy. In 1990, Daniel Rudman, MD, published a landmark study that was the first to show the benefits of HGH for adults. The study, which was published in the prestigious New England Journal of Medicine, clearly showed the benefits of HGH, including increased muscle tone, loss of fat, and regenerated skin quality.
Since then, the use of HGH by age management physicians has become increasingly wide spread. HGH doctors and their patients continue to document and report many positive benefits of HGH therapy, including:
Improved fat metabolism, resulting in a leaner body and increased energy levels.
More restful sleep resulting in improved brain functioning, decreased risk of obesity, and better moods.
Improved libido and sexual performance
Growth hormone benefits your cardiovascular system, your cholesterol levels, and your immune system.
HGH has also been shown to:
Help lower blood pressure
Help lower cholesterol
Decrease insulin resistance
Improve bone density
Increase lean muscle mass
Increase skin health
Slow hair loss
What Are the Advantages of our Growth Hormone Shots?
As opposed to some other HGH therapy providers out there, our growth hormone injections are:
Given by certified HGH doctors with decades of experience in growth hormone therapies
Customized to your unique needs and lifestyle
Made using bioidentical hormones, the safest and most effective hormones available
Contact our offices today to make an appointment for your free hormone therapy consultation, or click here to schedule your appointment, and also receive your FREE copy of of an ebook on the many benefits of growth hormone – Restoring Youth.
Make your appointment and you will be on your way to feeling young, strong and vital once again!
But don't just take our word for it. Hear what some of our growth hormone clients have to say.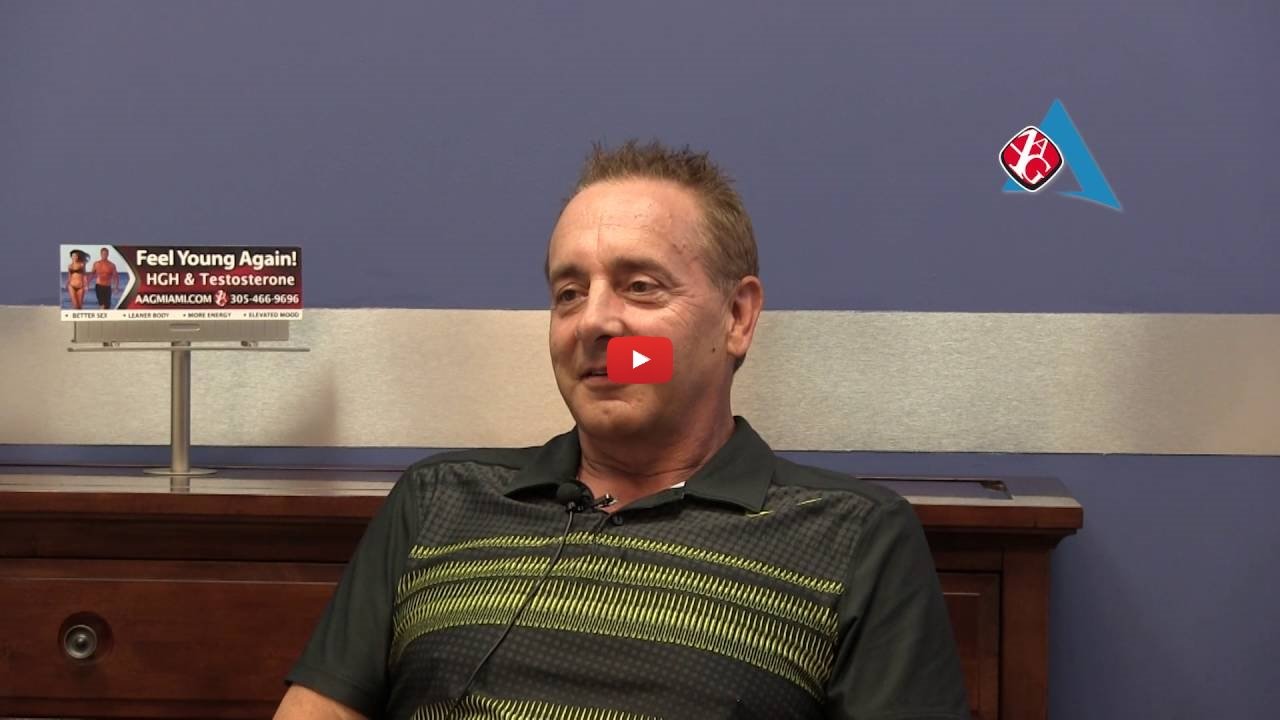 You can keep going along like you are, feeling old, tired and used up. Or you can be like Karl, and regain your ability to enjoy life and do great things!
Contact Us today to see if growth hormone therapy is the "Fountain of Youth" you have been searching for!
Growth Hormone Therapy FAQs
Do I need a prescription for Growth Hormone Replacement Therapy?
Absolutely! There is only one legal way to obtain growth hormone therapy, and that is with a doctor's prescription. The only way to administer true HGH therapy is with a prescription for growth hormone injections. Anyone that is offering any kind of "HGH product" without a prescription, or in a pill, powder, or any form other than an injection, is not providing you with true Human Growth Hormone. Such products are not HGH and pretty much useless at best, and dangerous at worst.
Is HGH Therapy Safe?
Growth hormone therapy is a medical procedure. Like any medical procedure, HGH therapy has some risks and side effects. However, many of the stories you may have heard about the "dangers" of HGH therapy, all have to do with the illegal use, or abuse of HGH. If you are obtaining your HGH therapy through qualified and experienced HGH doctors like ours, HGH is generally safe and low risk.
Are there any side-effects to growth hormone therapy?
Hundreds of HGH therapy patients, men and women just like you, can attest to the many life-changing results they have had with HGH therapy, with little or no discomfort or side effects.
Of course, as with any medical procedure, your individual results may vary depending on your age, gender, and general medical condition. However, you should expect a generally safe, and positive experience from your HGH therapy.
Where Can I Buy HGH?
Despite advertisements you may see to the contrary on the internet, you cannot "buy HGH." At least not legally. The various "HGH products" you find for sale cannot by law contain any real Human Growth Hormone. The only way to obtain real growth hormone is with a doctor's prescription, and the only way prescription HGH is administered is with an injection.
How Much Does Growth Hormone Therapy Cost?
The cost of HGH hormone therapy can run from $800 to over $2,500 per month depending on the amount of HGH you are prescribed, the kind of HGH you are prescribed, and where you get your HGH Therapy from. Typically, a patient in their 50's will spend about $1200 a month on the prescription cost of growth hormone. 
Since we prescribe HGH therapy on a very individual basis, it is hard to say exactly what your HGH therapy will cost. Your dosage of HGH, how long you will need to be on HGH therapy, and what additional therapies you may or may not need, will all affect the cost of your HGH treatment.