Peyronie's disease affects 0.5% and 1% of men in the U.S., many of whom are between the ages of 40 and 60. HealthGAINS offers effective, pain-free, non-invasive treatments for Peyronie's disease that can reduce your pain and improve your sex life without medication or surgery.
Our Peyronie's treatment options include GAINSWave® Therapy, Platelet Rich Plasma (PRP), Regenerative Medicine, or a combination of all three treatments.
What is Peyronie's Disease?
Peyronie's disease is a disorder in which the penis curves or bends abnormally during an erection. The abnormal curvature in Peyronie's disease is caused by plaque that builds up inside the tissues of a membrane in the penis called the tunica albuginea. This plaque buildup can lead to painful erections, as well as painful sexual intercourse that can be difficult or impossible to perform.
Peyronie's disease has an acute phase and a chronic phase. The acute phase occurs during the first six to 18 months when plaque forms inside the penis and penile curvature gradually worsens. The chronic phase occurs when the plaque stops growing and penile curvature stops changing. Both of these phases are accompanied by pain and problems with achieving and maintaining an erection.
The plaque that develops inside the penis with Peyronie's disease is benign and cannot develop into a tumor or cancer. This type of plaque, also known as scar tissue, is different from the plaque that develops in arteries. Peyronie's disease is not transmittable or contagious but can have a serious negative impact on sexual libido, confidence, and overall well-being.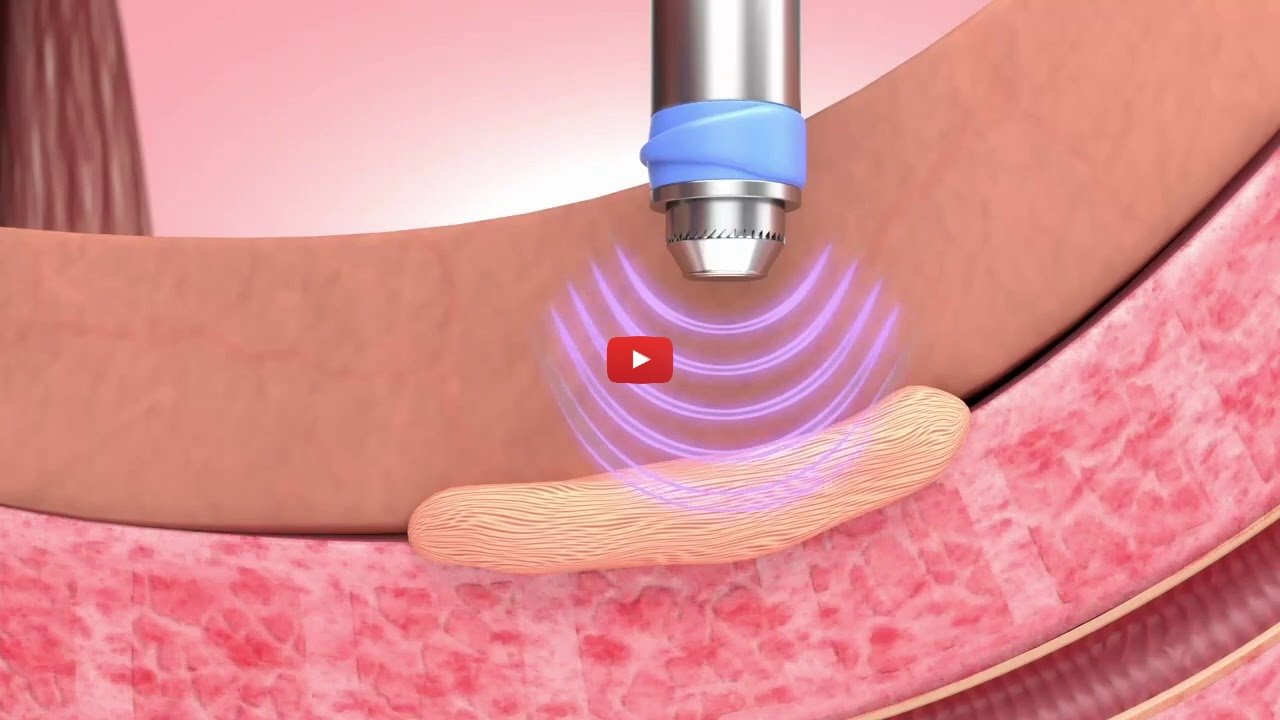 For a free consultation call (305) 682-1818
What are the Signs and Symptoms of Peyronie's Disease?
Symptoms of Peyronie's disease can develop slowly or quickly, and it can range from mild to severe. Sometimes symptoms go away on their own without causing permanent penile curvature. In most cases, the pain gradually decreases over time while the penis retains an abnormal curvature.
Individuals with Peyronie's disease may have the following symptoms:
Penile curvature with or without an erection
Pain during an erection or while having sexual intercourse
Problems with penetration during sex
Hard lumps on the top, bottom, or sides of the penis
Shortening or narrowing of the penis
Soft erections
Early symptoms of Peyronie's disease include inflammation or swelling of the penis that gradually grows into a hard lump, bump, or scar. The site of the scar is normally where the penis begins to bend. Peyronie's disease can usually be diagnosed with a physical exam at the doctor's office.
Hormone Therapy Specialist Near Me (305) 682-1818
What Causes Peyronie's Disease?
The exact cause of Peyronie's disease is unknown, but medical researchers believe Peyronie's disease is caused by autoimmune diseases and acute, chronic, or repeated injuries to the penis.
Men who have autoimmune diseases like Sjögren's syndrome, lupus, and Behcet's syndrome can develop Peyronie's disease when cells in the penis are attacked by the immune system. This can lead to the inflammation and scarring associated with this condition.
Injuries to the penis caused by factors such as sex, sports, and auto accidents can damage tissues and rupture blood vessels inside the penis, which causes swelling in the tunica albuginea. Over time, the buildup of scar tissue can turn into plaque and lead to penile curvature and problems with staying erect.
Click to contact our specialist today
What Are Risk Factors for Peyronie's Disease?
Certain risk factors may increase the chance of developing Peyronie's disease. These include aging, diabetes, having a family history of Peyronie's disease, having an autoimmune disorder, and engaging in vigorous sexual and nonsexual activities that can injure tissues in the penis. Connective tissue disorders such as Dupuytren's disease, plantar fasciitis, and scleroderma may also increase the risk for this men's health condition.
Complete a Free Consultation form now
How is Peyronie's Disease Treated at HealthGAINS?
Peyronie's disease is commonly treated using surgery and nonsurgical methods such as medicine, injections, radiation therapy, and vacuum devices. HealthGAINS uses non-invasive treatments for Peyronie's disease that can help men achieve a more satisfying sex life.
Peyronie's treatment with HealthGAINS may include GAINSWave® Therapy, PRP, and/or Regenerative Medicine. All these treatments are safe, effective, and painless, and can offer full relief from symptoms.
GAINSWave® Therapy1
This form of low-intensity shockwave therapy uses mild acoustical waves that stimulate the release of growth factors to promote the development of new blood vessels in the penis. GAINSWave® is non-invasive and produces little to no side effects. This in-office procedure involves no drugs or surgery and may provide long-lasting results with little or no downtime.
PRP
This Peyronie's treatment is a drug-free way to treat plaque in the penis. PRP is a therapy in which blood is drawn from the patient and placed in a centrifuge to separate platelets from other blood cells and increase their concentration, along with that of growth factors. These platelets are then injected back into the patient to promote healing.
Regenerative Therapy
HealthGAINS uses MSC that seeks and removes foreign particles in the body such as the plaque present in Peyronie's disease. Regenerative therapy with MSC can improve and resolve symptoms of Peyronie's and help men resume healthy, fulfilling sex lives. This procedure is usually combined with GAINSWave® Therapy to further enhance and restore sexual function.
Peyronie's Disease FAQs
How Do I Know if I Have Peyronie's Disease?
Peyronie's disease is diagnosed by a medical professional. If you think you may have Peyronie's disease, schedule an appointment with HealthGAINS so we can perform an examination and discuss your available treatment options.
How Many Treatments Will I Need?
Treatment of Peyronie's disease is usually given over several sessions at our clinic. Treatment plans will vary according to your unique health goals and are customized for every one of our patients.
Can I Receive Peyronie's Treatment if I Have Diabetes?
Absolutely. Many patients who have diabetes develop plaque in the blood vessels of the penis that can lead to restricted blood flow and problems with achieving and/or maintaining an erection. One of our Wellness Advisors can address your concerns about Peyronie's treatment.
How Soon Can I Begin Peyronie's Treatment?
HealthGAINS is located in beautiful, sunny Aventura right outside the heart of Miami. Many of our patients fly in from around the world to benefit from our many wellness and rejuvenating treatments. If you have Peyronie's disease and want to restore sexual function as soon as possible, call us at (305) 912-8828 to request a free consultation with a Wellness Advisor and learn more about our safe, effective Peyronie's treatments.
Call or text (305) 682-1818 or complete a Free Consultation Form