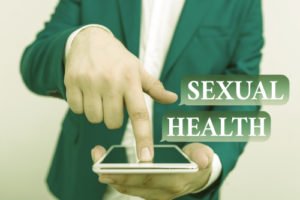 As is the case for most treatments, the time which it takes for Peyronie's disease (PD) treatments to prove effective will vary on a patient-by-patient basis. Different patients respond differently to treatment, and there is no guarantee of how quickly a treatment will work for each man. Still, research into the topic can give men some idea of the possible time frames in which effective Peyronie's disease treatments could bear results for his sexual health.
The Effects of Peyronie's Disease
If a man has yet to be diagnosed with Peyronie's disease, knowing the symptoms of PD may help him obtain a diagnosis and chart a course for treatment (by working with his doctor). Peyronie's disease is the result of the buildup of scar tissue in the penis, which can cause curvature and pain—often severe in nature—whenever a man gets an erection.
A condition of this kind can cause serious secondary effects, including but not limited to:
Severe depression
Suicidal thoughts
Low self-esteem
Addiction to pain pills, which a doctor could diagnose to help relieve the agony associated with Peyronie's disease.
An inability to maintain romantic relationships, which may further contribute to the above symptoms of PD
In other words, it is critical that men seek treatment for their Peyronie's disease as soon as possible. For many suffering from PD, the first course of treatment should be non-invasive treatment in the management of Peyronie's disease, It will allow them to potentially cure their Peyronie's disease without taking the risks associated with surgery.
The Risks of Surgery for Peyronie's Disease
Surgical treatment for Peyronie's disease is a viable option, but it is considered invasive and often comes with several risks, according to the University of California-San Francisco.
The two primary forms of surgery for Peyronie's disease, plication and grafting, present risk. For example, plication comes with a low risk for the patient. There is a small chance that the patient may sustain nerve injury as the result of the surgery, which may lead to an inability to attain an erection post-surgery. A patient's chance of impotence after grafting can be much higher, depending on his penile circulation.
Both surgeries require some level of anesthesia, which can cause its own complications if not administered properly. In addition, both surgeries may leave a man in pain and unable to work or resume his regular schedule for some time after the procedure is complete. The kicker: as with all surgeries, there is always the chance that they do not work for a specific patient's needs.
For a free consultation, call (305) 682-1818
Men Should Consider Non-Surgical Treatments for Peyronie's Disease
The risks of surgery are one of the reasons why many men prefer non-surgical options for treating their Peyronie's disease. These treatments are, for most, less daunting than going under the knife and prove effective for countless patients.
Two forms of non-invasive treatment for Peyronie's disease include:
GAINSWave® Therapy
Gains Enhancement®
Either, or a combination of the two may help a patient who is asking, how long does it take to cure Peyronie's disease?
Shockwave Therapy as a Treatment for Peyronie's Disease
Low-intensity, high-frequency shockwave therapy sends mild soundwaves coursing through a patient's penis, promoting blood flow and the promotion of new blood vessels in a manner that is safe, painless, and effective.
According to a paper published in the journal of Translational Andrology and Urology, suggests that low-intensity shockwave therapy for Peyronie's Disease may help correct penile curvature characterized by the disease.
A urologist at the renowned Cleveland Clinic, Dr. Daniel Shoskes, agrees with assessments that find low-intensity shockwave therapy can promote blood flow in the penis, which may be an effective treatment for PD.
Shockwave therapy may be effective in improving the symptoms of a man's Peyronie's disease. PD sufferers should consider the Gains Enhancement® as another course of treatment.
The Gains Enhancement® and Peyronie's Disease
The Gains Enhancement® is another way that some men choose to treat their Peyronie's disease. The Gains Enhancement® treatment is a form of platelet-rich plasma (PRP) injection that, with the help of numbing cream, causes no pain and produces no known side effects.
The goal of the Gains Enhancement® is to use growth factors in a man's own blood to improve his sexual health. Men may find that the Gains Enhancement® is a low-risk alternative to surgery or other methods for treating their Peyronie's disease.
Men Can Call a HealthGAINS Wellness Practice to Learn More
Asking how long does it take to cure Peyronie's disease means that one is living with a painful, limiting, and for the most, untenable condition. Pursuing treatment to improve sexual health and seek help with Peyronie's disease may be the first step in restoring confidence and any romantic relationships that have suffered because of the disease.
Men can call a HealthGAINS wellness practice today for a free consultation about the Gains Enhancement® and GAINSWave® therapy. Men can schedule their appointment by contacting HealthGAINS at (305) 912-8828 to get an answer to the question, how long does it take to cure Peyronie's disease?
Call or text (305) 682-1818 or complete a Free Consultation Form