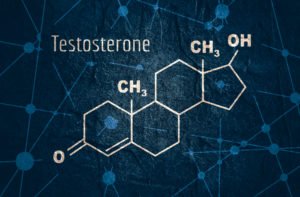 Testosterone is often referred to as the "male sex hormone," but women have naturally occurring levels of testosterone, too. If someone has high levels of testosterone, symptoms will be contingent based on their sex. For example, a man with high testosterone might experience low sperm count, increased risk of heart attack, and impotence, according to Harvard Medical School.
However, women with high testosterone levels might experience balding, acne, excessive body hair, and decreased breast size, per Healthline. To know if you have high testosterone levels, you should have your hormone levels measured by a doctor.
Signs a Person Has High Testosterone
There are several signs that a person may have high testosterone. These signs may be different for people born biologically male or female.
Symptoms of High Testosterone Levels in Males
According to Medical News Today, some signs that a male has high testosterone levels include:
Excessive body hair
Acne
High blood pressure
Headaches
Heart or liver problems
Swelling of the legs and feet
Enlarged prostate
Difficulty urinating
Insomnia
Increased appetite
Weight gain
Infertility
Low sperm count
High sex drive
Changes in mood
Increased incidence of risk-taking behaviors
It should be noted that men's testosterone levels change over time, so some of these symptoms may only be indicative of a person's age and not necessarily their testosterone levels.
High Testosterone Levels in Females
Per Medical News Today, women with abnormally high levels of testosterone may experience:
Irregular periods
Reduction in breast size
An enlarged clitoris
Loss of libido
Infertility
Excess facial or body hair
Darkened, thickened skin
Weight gain
Thinning hair
Acne
Deepening of the voice
Depression
Anxiety
People who are experiencing these symptoms may wish to consult with a medical professional. A doctor can conduct tests and evaluations to determine if one's hormone levels are higher than normal.
For a free consultation, call (305) 682-1818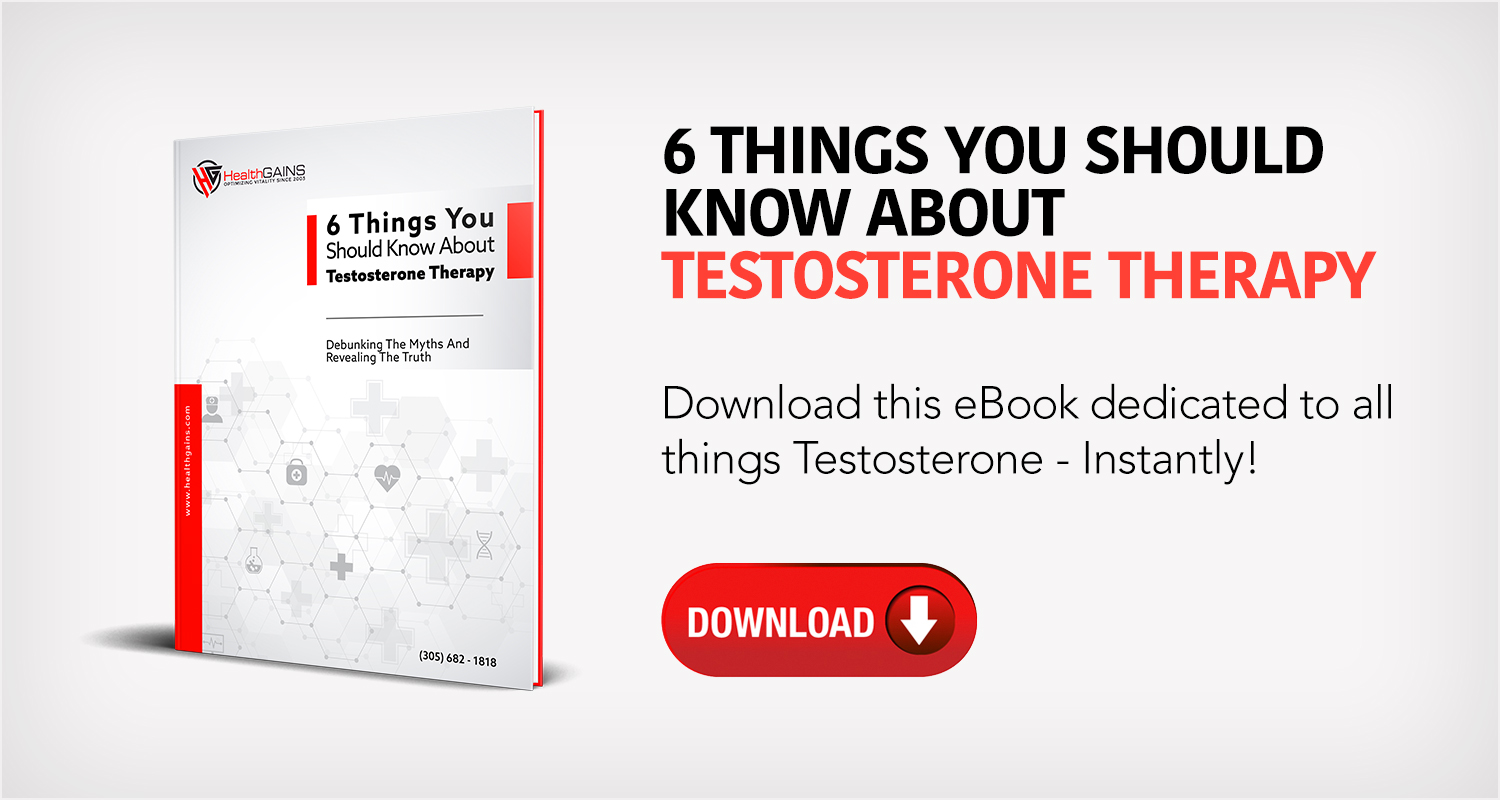 Ways to Determine if a Person Has High Testosterone
Again, the best way to determine if someone has high testosterone levels is to consult with a qualified medical professional who can take blood samples and analyze the results.
A typical workup may include:
A physical exam
A discussion of a patient's health history
Blood draws
A red blood cell count
A qualified healthcare provider can interpret these results. Testosterone levels can vary based on a multitude of different factors. For instance, small changes in one's routine may have a significant impact on testosterone levels. Speaking with a HealthGAINS wellness advisor can provide more insight into interpreting test results and administering treatment.
Ways to Maintain Healthy Levels of Testosterone
There are many ways that one can naturally maintain healthy levels of testosterone.
According to Healthline, some ways to maintain healthy levels of testosterone include:
Eating a healthy diet. Eating a healthy diet with plenty of dark leafy greens, nuts, seeds, legumes, and shellfish can help regulate one's testosterone levels.
Getting good sleep. Try to aim for at least 8 hours of solid sleep each night to maintain overall good health.
Managing stress. One can reduce stress by making small changes in their lifestyle, such as meditating or exercising.
Getting sunlight. Everyone should try to spend at least a few minutes outdoors each day.
Exercising regularly. Exercising can promote one's cardiovascular function, which can help regulate hormone levels. This could include strength building, resistance training, and cardio.
One may be able to regulate their hormone levels in other ways that are not included here.
Click to contact our specialist today
Ways to Combat High Testosterone
There may be several ways that a person can combat high testosterone levels, depending on their biological sex.
How Men Can Reduce Excessive Testosterone Levels
Eliminating any source of extra testosterone (which can be present in certain medications or steroids) is often the first line of defense against abnormally high hormone levels. If a man is on testosterone supplements, for example, he may need to talk to his doctor about whether these products are safe.
Men may also choose to eat foods that are linked to lower testosterone levels, such as:
Soy
Mint
Vegetable oil
Flaxseed
Nuts
Other foods may also work to regulate one's hormone levels.
How Women Can Reduce Excessive Testosterone Levels
Women may be able to combat high testosterone levels by taking hormone-based birth control medications. Certain exercises, such as prolonged running or cycling, has shown to decrease levels of testosterone in women. A hormone specialist may also be able to recommend other lifestyle changes that can help combat this problem.
Medications such as steroids, low dosage contraceptives, androgen blockers, or other drugs may help lower testosterone levels in women.
Complete a Free Consultation form now
Contact HealthGAINS to Learn More
The only way to truly know if you have high testosterone is to consult with a qualified healthcare provider. A HealthGAINS wellness professional can conduct the necessary tests to determine one's hormone levels. People who are interested in learning more about their hormone levels can contact HealthGAINS by calling (305) 682-1818.
Call or text (305) 682-1818 or complete a Free Consultation Form