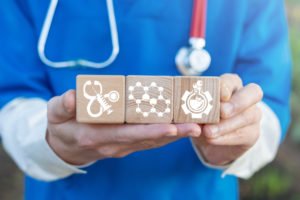 Testosterone injections can create a rapid increase in testosterone levels in many men that last for a few days before gradually decreasing. Harvard Medical School calls this a "rollercoaster effect," which can lead to fluctuating mood and energy levels. Repeated injections are typically administered on a weekly or biweekly basis. The majority of men will start to experience consistent improvement four to six weeks after treatment begins.
Seek a Definitive Diagnosis for Low Testosterone
Before testosterone injections can be given to treat low testosterone in men, a definitive diagnosis of low testosterone must be reached. According to Harvard Medical School, to reach a comprehensive and definitive diagnosis of low testosterone prior to treatment, a health care provider may conduct a physical examination, evaluate reported symptoms, and conduct blood tests.
Blood tests may be repeated at least once to ensure the accuracy of test results because testosterone levels can ebb and flow, sometimes even on a daily basis. A diagnosis might also be followed by additional testing to ensure low testosterone has not led to increased bone loss. Once a diagnosis has been made, treatment options that include testosterone injections can be discussed with a wellness provider.
For a free consultation, call (305) 682-1818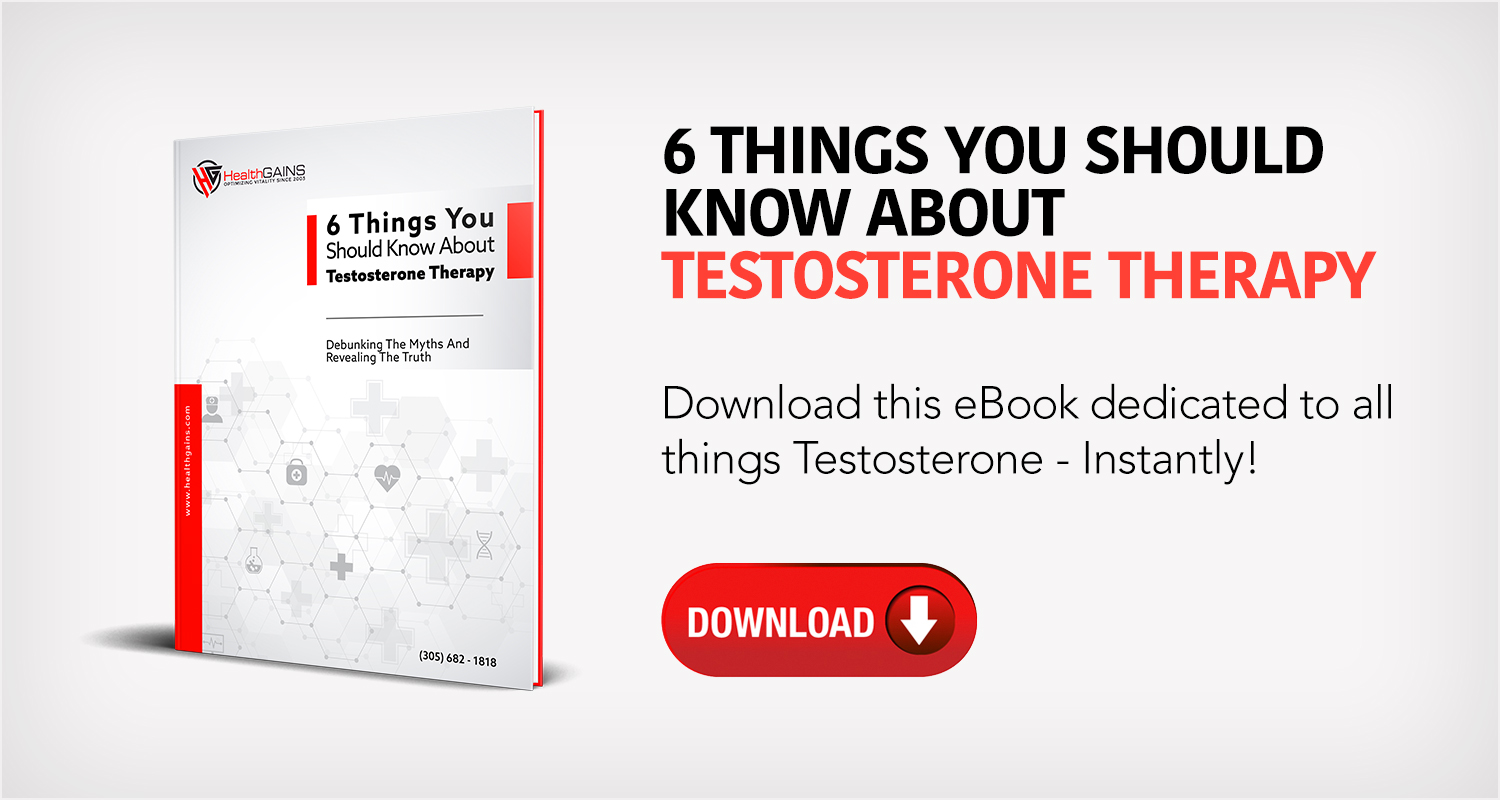 Understand How Testosterone Injections Work
Many people think of testosterone as the hormone that gives men their distinctive manly traits. Cleveland Clinic defines testosterone as the primary hormone in men that supports healthy muscle growth, the development of facial hair, and a deep voice. When men begin to experience low testosterone levels, testosterone injections can be an effective treatment option.
Testosterone injections are one of the treatments some men might consider in their efforts to increase low levels of testosterone. If testosterone injections are being considered, it is important to know and understand the following facts:
Medication is injected into a muscle
Injections are given in a clinical setting
Medication should never be shared with anyone
Prescribed treatment plans should be followed strictly to avoid missing doses
It is important that any side effects—minor or major—be reported as soon as possible. Patients should also be prepared for regular discussions of overall health, progress during treatment, and routine measurements of testosterone levels.
Determine Eligibility for Low Testosterone Treatment
Some men might want to begin treatment for low testosterone at the first sign of symptoms, especially if they experience multiple symptoms. Symptoms alone might not prompt treatment. Harvard Medical School reports that a combination of low testosterone levels combined with multiple symptoms can lead to low testosterone therapy. Certain key symptoms can also lead to treatment, including:
Fatigue, which can lead to exhaustion and lack of motivation
Sexual dysfunction, which can interfere with the libido
Additionally, health care professionals might treat underlying conditions, such as weight gain, before offering low testosterone treatment. Once a health care provider has determined that treatment is an option, they will discuss available treatment options and discuss how long it takes for testosterone injections to work.
Click to contact our specialist today
Report Symptoms of Low Testosterone Right Away
It is natural for men to experience decreased levels of testosterone as part of the aging process. According to the Mayo Clinic research, men may notice physical and emotional changes in their bodies due to low testosterone levels, which may seem alarming. That makes it important to seek prompt treatment for warning signs, which might include noticeable changes in:
Sexual function: This may include a decrease in sexual appetite, a reduction in spontaneous erections, and decreased fertility.
Physical appearance: This may include weight gain, lowered muscle mass, a decrease in bone density, and loss of body hair.
Emotional responses: This may include unexplained depression, lowered self-image, difficulty concentrating, and memory issues.
Some men might also have an otherwise unexplained decrease in their normal energy levels. Each man should take note of his symptoms and be prepared to review and discuss them with his health care provider.
Complete a Free Consultation form now
Explore the Benefits of Testosterone Injections
Do not hesitate to seek the support of a health care professional who can offer treatment for low testosterone in men. Treatments like testosterone injections can restore energy, vitality, sex drive, and sexual function. In addition, each treatment can be customized to meet the needs of each patient.
When seeking treatment for low testosterone levels, many men want to know how soon treatment can start and how long it takes for testosterone injections to work. Contact HealthGAINS to learn more about the timing and effectiveness of testosterone injections by calling (305) 912-8828.
Call or text (305) 682-1818 or complete a Free Consultation Form