As you masturbate, testosterone levels go up. After experiencing an orgasm, they fall again. Therefore, masturbating doesn't cause your testosterone levels to decrease as you masturbate.
If your testosterone levels are low, the reason that this is the case isn't because you are masturbating. Your low testosterone levels may be the result of several different things, but at the same time, you could be having difficulties accepting the fact that you are masturbating. This is something that affects you because of something that occurred in your childhood.
Early Childhood
Children begin to discover the wonders of masturbating between 6 months and 1 year. Babies begin this behavior by taking a soft object and rubbing their genitals against it. As they grow older, babies begin to use their hands to manipulate their genitals. This is typical childhood behavior. There is only a problem when parents become aware that their children are masturbating.
For a free consultation, call (305) 682-1818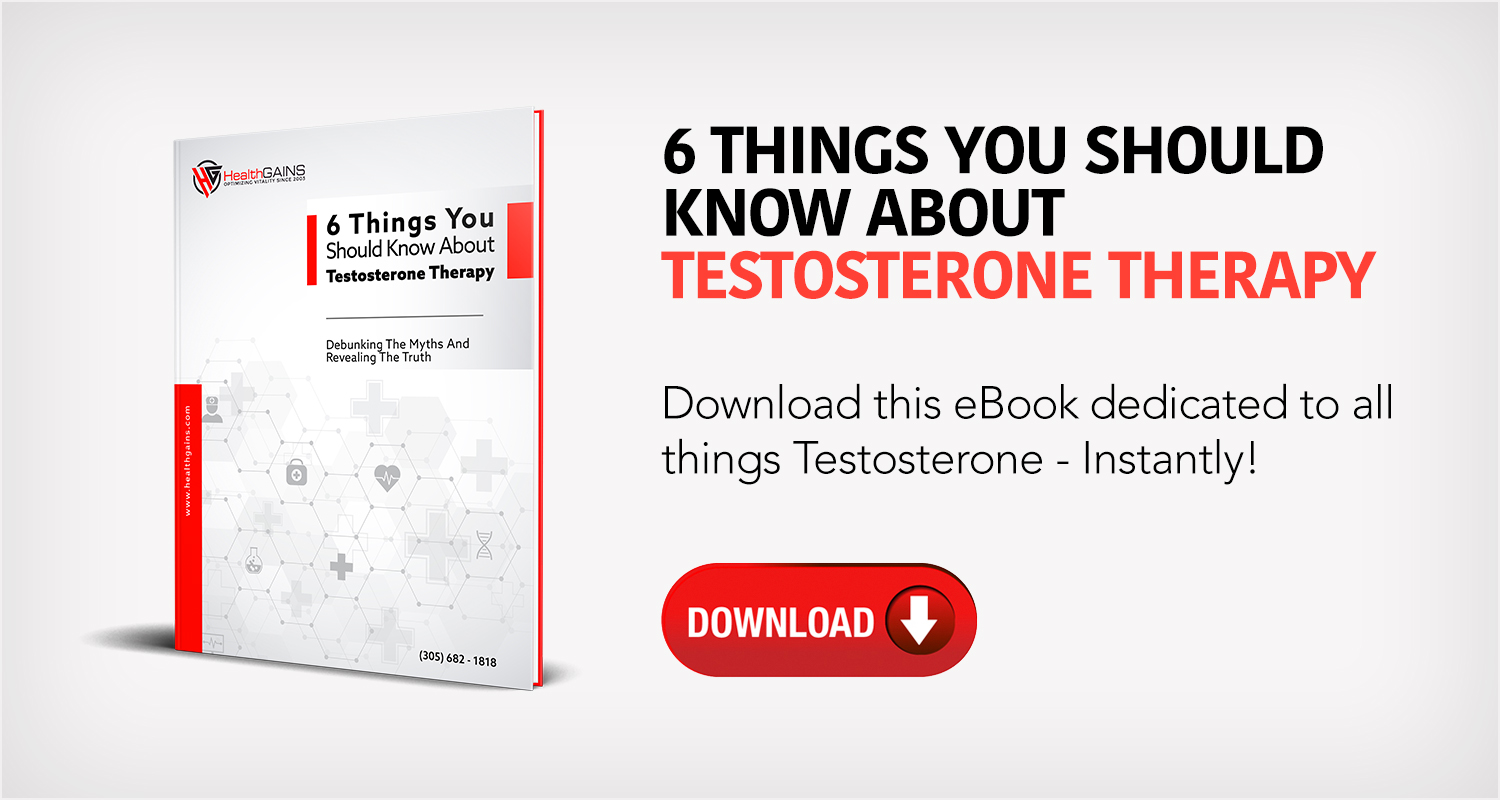 The Reaction
After your parents discovered that you were masturbating, they may have had unpleasant responses to it. If your parent scolded you or punished you because you were masturbating, you may have begun to think that you were doing something wrong. This could have been the beginning of your sexual difficulties.
Treatment for Sexual Arousal Disorder
Although your testosterone levels may be low, a sexual arousal disorder could also be present because of your background. Many therapists treat these disorders with masturbation. These therapists teach you how to give yourself permission to enjoy the pleasure associated with masturbating. You are also encouraged to explore your body unlike in the past when you were discouraged from doing this.
Click to contact our specialist today
The Prevalence of Masturbation
Children and adults masturbate throughout their lives. Kinsey discovered that boys and girls from the age of 9 to the age of 13 use it as their main way of achieving an orgasm. In his research, Kinsey learned that 45% of the boys had begun to masturbate by the age of 13, and 15% of the girls started to do so by that same age.
Even in their later years, older adults continue to masturbate, but it is also true that some older men and women find sexual activities such as these to be disgusting.
Adolescents masturbate as their main manner of expressing themselves sexually. The studies demonstrate that more boys masturbate than girls, but many girls do admit to doing it. This presents a problem for some because many teens believe that masturbating is something that they should be ashamed to be doing.
Complete a Free Consultation form now
What Age Do You Start Experiencing Low Testosterone?
Testosterone levels rise and fall throughout a woman's lifetime because of her menstrual cycle or even at different times of the day. When testosterone levels are low, her body cannot produce as many red blood cells or keep her reproductive hormones at sufficient levels. Testosterone is also partially responsible for a woman's ability to conceive, the way that fat is distributed on her body and her sex drive.
Most women experience low testosterone in their later years, but sometimes, testosterone begins to fall beginning at the age of 30. When this happens, women start to notice some physical and psychological differences.
Symptoms of Low T in Females
Some symptoms of low T in females include the following:
Bone loss
Dryness of the vaginal cavity
Irregular periods
Problems with fertility
Increase in weight
Less satisfaction with sex
Less sexual desire
Disturbed sleep
Fatigue
Weakness in the muscles
Feeling sluggish
Subtle Symptoms of Low T
In most cases, the symptoms that women experience for low testosterone levels are subtle. These symptoms include less satisfaction in sexual desire, less satisfaction in sex and moodiness. Since they are subtle, they are often mistaken for depression. For example, one of the most common symptoms is a decrease in the libido, but this is associated with stress and depression.
Age Related Low Testosterone
Most women have low levels of testosterone because their testosterone levels naturally decline as they age. This is also the case for other hormones. When a women enters menopause, her estrogen is diminishing, and her physician may prescribe hormone replacement therapy to combat the side effects of these lower estrogen levels. This estrogen replacement causes even less testosterone to run through a woman's veins because estrogen lowers testosterone levels.
Testosterone Therapy
Testosterone therapy may be a solution for the low sex drive that you are experiencing if you have already gone through menopause and estrogen therapy isn't relieving your symptoms. Some of the benefits include an improved sex drive, an improvement in bone density and an improvement in lean muscle mass.
If you are ready to look for a solution to the low testosterone symptoms that you are experiencing, contact us today at (305) 682-1818 to make an appointment. You are also welcome to call us if you have questions about our safe testosterone therapy or TRT. We are looking forward to hearing from you.
References:
Call or text (305) 682-1818 or complete a Free Consultation Form