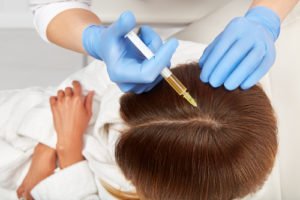 Many have wondered, "Does PRP help arthritis?" The answer is yes. PRP helps arthritis by providing relief for arthritis at any stage. A study published in Current Reviews in Musculoskeletal Medicine indicates greater effectiveness in its early stages, however. If arthritis causes you to have a limited range of motion, difficulty moving, stiff joints, and painful swelling, PRP can help.
The Signs of Arthritis Are Unmistakable
As common as arthritis is, it also comes in many forms. The types of arthritis an individual might develop can include:
Gout
Joint infections
Juvenile arthritis
Osteoarthritis
Psoriatic arthritis
Reactive arthritis
Rheumatoid arthritis
Septic arthritis
Thumb arthritis
The signs of arthritis can depend on the type of arthritis you have. Oft-seen signs and symptoms can include aches and pains, rigidity, inflammation, tenderness, and limited movement. You should seek medical intervention if you notice these symptoms or if these symptoms gradually worsen over time.
The Causes of Two Leading Types of Arthritis
Of the ten reported types of arthritis, the two most common types are osteoarthritis and rheumatoid arthritis. Mayo Clinic reports that Osteoarthritis is caused by repeated wear and tear on the joint's cartilage. The cartilage in a person's joints protects the bones from creating painful friction as they move and bend.
In short, cartilage prevents the bones from grinding into each other. The damage that leads to arthritis can happen slowly over time or can occur more quickly because of illness or injuries.
Mayo Clinic states that rheumatoid arthritis is caused by a deterioration of the joint's protective capsule. The capsule is a resilient covering that becomes irritated and enlarged due to the effects of arthritis. When this protective capsule deteriorates, it can damage the joint's cartilage, tendons, and bones. Arthritis can cause stiff movements and can also cause joints to have a withered or gnarled appearance.
For a free consultation, call (305) 682-1818
Arthritis Can Be Treated With Invasive Surgery
In some patients, arthritis is treated with over-the-counter medications and prescription drugs to manage pain and to prevent the immune system from causing further damage to the joints. Other medications used to treat arthritis might include corticosteroids to ease inflamed joints and topical skin creams to relieve aches and pains.
If these medication solutions do not provide relief, surgery might be recommended. Mayo Clinic states that arthritis surgeries include:
Surgery to smooth and readjust joint surfaces
Surgery to completely replace worn joints
Surgery to fuse and lock the joint's bones together
You should discuss treatment options — including non-surgical treatments — with a health care provider.
Non-Surgical PRP Treatment for Arthritis
Arthritis causes debilitating pain that can seriously hinder a person's lifestyle and change your ability to actively participate in normal activities. It can also leave people with chronic pain and make many of their usual activities difficult or impossible.
Non-surgical PRP treatments for arthritis start with blood being drawn in a doctor's office. Once drawn, the blood will be separated and its platelets will be isolated and concentrated. Platelets are the liquid portion of blood that promote clotting and healing. A person's platelets are then injected back into their body.
PRP is a non-invasive procedure that uses the body's own plasma to promote faster healing. Because it uses the body's own products, there is no risk of rejection, very few side effects, and the need for anti-inflammatory medications might be reduced. A person's body can help to treat and heal itself. You should speak to a wellness provider about the benefits of PRP treatment on your arthritis.
I Can Take Steps to Ease the Discomfort of Arthritis
Mayo Clinic reports that people learn to adjust to the challenges of arthritis and can take many simple steps that can make them more comfortable while they await or decide on treatment. Losing weight can take the pressure off joints, so maintaining healthy eating habits is a good start.
Exercise can also help keep joints pliable. Exercises that do not overwork or stress joints, like swimming and yoga, can be very beneficial. In fact, any water-based exercise can help because the gentle resistance of the water can allow people to stretch their joints without overly stressing them.
There are also many assistive medical devices people can use, like canes and walkers. People can also use devices that help them reach for and grasp out-of-reach items, along with other helpful devices like seat cushions and raised seats.
HealthGAINS Provides PRP Treatment for Arthritis
Arthritis can make it difficult and painful to move, grasp items, and care for yourself on a daily basis without assistance. If you are frustrated by the effects of arthritis, you can find out how PRP can help provide the arthritis relief you need and deserve.
Locate a HealthGAINS wellness provider near you to start receiving restorative treatments for your arthritis. Contact HealthGAINS to learn more by calling (305) 912-8828.
Call or text (305) 682-1818 or complete a Free Consultation Form