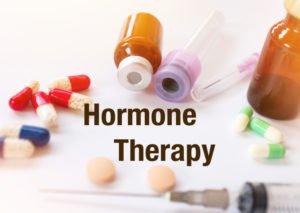 Anti-aging clinics can prescribe human growth hormone (HGH) if they have certified doctors on their staff. HGH requires a prescription and it is only available as an injection. Ensuring that someone chooses the right facility for receiving their treatments is important for a successful outcome.
If someone offers HGH in a pill form and outside of a clinic environment, those interested in HGH should not accept it from that person. HGH in any other form than an injection, without a prescription, and not taken within a control clinic environment is illegal and dangerous.
HGH has the possibility to change a life for the better. Say goodbye to the sluggish and tired feelings growing older brings and say hello to improved energy with HGH. Most anti-aging clinics offer free consultations, leaving patients with nothing to lose by learning more about the benefits of HGH.
Why HGH is a Popular Choice for Older Adults
While there is no way to avoid the aging process, there is a way to manage it. For years, many have sought the elusive "fountain of youth." HGH therapy continues to evolve as a way to feel better physically as people age.
There are multiple proven effects of HGH therapy, including:
Improved bone density
Reduced insulin dependency
Lower cholesterol
Increased skin health
Slower hair loss
Increased lean muscle mass
Faster metabolism, resulting in higher energy levels
Each patient has a different experience. HGH therapy is a medical procedure. As such, it requires the skills of a certified physician.
Celebrating birthdays is a gift, yet another year can bring additional aches and pains. HGH therapy injections can serve as the boost one needs to enjoy life in one's senior years.
The Journal of Clinical Endocrinology & Metabolism (JCEM) discusses the benefits of HGH in adults for the following conditions:
Loss of muscle mass due to HIV
Growth hormone deficiency
Short bowel syndrome
As research involving all possible benefits of HGH continues to evolve, the current positive outcomes many patients experience are exciting. Anti-aging clinics that offer HGH injections from certified doctors are leading the way in how patients receive this form of hormone therapy.
For a free consultation, call (305) 682-1818
Replacing the Old With New
HGH therapy replaces and renews tired cells that contribute to slow metabolism and low energy. HGH injections that contain bioidentical hormones are among the safest and most effective hormones available.
In addition to feeling better, HGH injections can help someone look better, too. Sagging skin becomes a thing of the past as patients develop firmer skin that can help them look younger. The slowing of hair loss is an added plus that helps many regain their confidence and improve self-esteem.
Improved brain function—along with improved libido and sexual performance—are additional benefits of HGH injections. Combined with the ability to obtain better rest at night, this form of hormone therapy can enhance a patient's overall well-being.
HealthGAINS Delivers HGH in a Safe Setting
At HealthGAINS, we specialize in age management and other therapies designed to improve the way patients feel and move. Our team includes board certified doctors who design treatment plans especially for each person's needs.
With locations throughout the United States, the main office of HealthGAINS offers an easy fly-in option. No matter how someone travels to see us, they will find the trip worth their time, money, and effort.
The cost of HGH therapy depends upon factors such as length of treatment and type of treatment. In some cases, a doctor may combine HGH with other types of therapies to achieve the best results possible.
Life is short and enhancing quality of life to maximize enjoyment of each and every day is how HGH therapy can help patients. One's friends would hardly recognize them when they emerge brighter and more energized than ever before after treatment.
Click to contact our specialist today
Contact HealthGAINS Today for a Free Consultation
Anti-aging clinics can prescribe HGH. At HealthGAINS, we have doctors certified in this form of hormone therapy. They will review each person's medical history and lifestyle, and will discuss each patient's goals for feeling better.
Hormone therapy can replace what time and nature take away. This form of therapy as part of the age management process is creating buzz among business executives and celebrities.
One does not have to be a celebrity to enjoy the benefits of HGH, however. A free, no-obligation consultation is a great way to learn about how it can improve one's life.
If someone wants to gain more energy for playing with their grandchildren—or for other activities—they can call HealthGAINS now for a free consultation: (305) 912-8828.
Call or text (305) 682-1818 or complete a Free Consultation Form