One shot of testosterone may not do anything for a patient. Testosterone shots are not something to try casually. When part of a comprehensive treatment plan, a physician will prescribe and administer testosterone specific to the patient's health needs. These shots will most likely be part of a series of treatments and a patient's wellness plan, and they will be given to the patient to help them meet their health goals.
Testosterone Is a Hormone That Affects Bodily Functions
Testosterone replacement therapy (TRT), which may involve testosterone injections or gel, is used to help patients regain the testosterone they lost in the aging process. Testosterone therapy is meant to restore testosterone levels, not drive the body to produce higher levels than the body originally produced. TRT aims to supplement the testosterone your body no longer produces.
As stated by Healthline, testosterone is important to many different bodily functions. It contributes to overall physical performance, sex drive, sexual functioning, sperm count, physical stamina, higher energy levels, emotional wellness, and cognitive function. As men age, testosterone levels tend to decrease. As a result, certain functions can be affected by low testosterone.
Testosterone therapy can be included in a well-rounded health plan aimed at improving various aspects of a person's life and reducing symptoms of aging. TRT should be medically supervised to ensure each patient's specific needs are met.
For a free consultation, call (305) 682-1818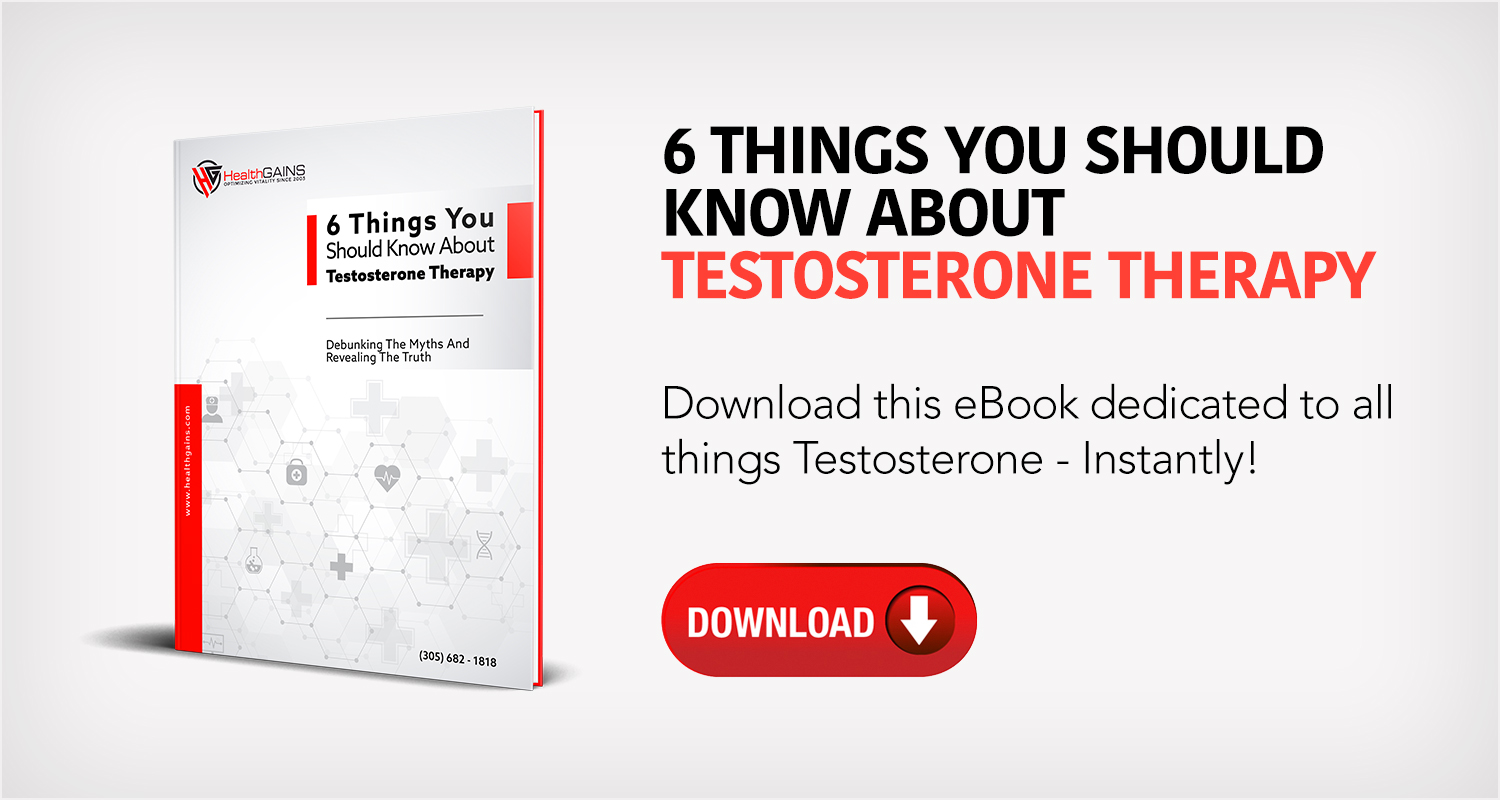 Testosterone Hormone Therapy
TRT involves the use of bioidentical testosterone as a replacement for the hormone no longer being produced in the body. It is considered an effective treatment for managing some of the symptoms of aging.
According to the Cleveland Clinic, testosterone therapy that uses bioidentical hormones can be effective. These hormones work and react the same way within the body as the hormones it produces. This can work better than synthetic hormones, which are not recognized in the same way by the body and may not have the same high-quality results.
Testosterone injections can be useful. Testosterone loss is quite common in men after the age of 30. Generally, once a man is over 30, their testosterone levels decrease at a rate of two percent every year. Because it is a gradual loss, a single testosterone shot might not do anything to resolve low testosterone because it will not be replacing all that has been lost.
TRT shots should generally be done as part of a wellness plan that takes into account a variety of lifestyle factors. While these injections can be a great solution to managing certain aspects of aging, they should be combined with other modalities for the best results. A doctor might suggest complementing their patient's testosterone therapy by:
Following a proper diet to ensure they are taking in the right nutrients in the right amounts to support their body's needs
Exercising, such as high-intensity workouts, to support the body's production of testosterone
Getting enough sleep, as rest is also an essential component to producing testosterone
Testosterone Therapy Can Take Some Time to Start Working
The effects of testosterone therapy are usually noticed within several weeks after starting therapy. However, results vary between individuals.
There is no set timeframe for testosterone therapy. A patient's medical history and current state of health get taken into account when creating a treatment plan. In many cases, physicians create a health care plan that addresses the goals a patient wishes to reach.
Testosterone therapy can last between six months and one year and may involve using a combination of multiple therapies. Your physician will take note of your body's individual needs and long-term goals you want to achieve.
Click to contact our specialist today
HealthGAINS Offers Innovative Treatment for Men to Live Their Best
One shot of testosterone may not do anything to produce significant changes. However, when part of a physician-supervised treatment plan, testosterone injections can help bring about the results a patient is hoping to achieve.
Testosterone injections are used to help men regain their former levels of performance, libido, sexual function, vitality, strength, and overall energy. While aging is inevitable and may cause lower testosterone levels, it can be reassuring for patients to know there are options to manage their symptoms. A HealthGAINS physician can create a customized plan of care for new patients, taking their individual lifestyle factors into account, such as their medical history, overall health, gender, and age.
Interested individuals who want to learn more about the potential of testosterone injections and testosterone therapy can contact HealthGAINS by calling (305) 912-8828. Our aim is to see our patients living their best.
Call or text (305) 682-1818 or complete a Free Consultation Form