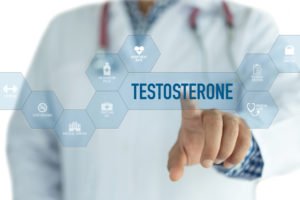 Normal testosterone levels range from 300 to 1,000 nanograms per deciliter, according to MedlinePlus. Because testosterone levels decrease naturally with age, how low your testosterone has to be for treatment may vary. Each man with low testosterone should discuss their testosterone levels, treatment options, and prognosis with their wellness practice provider.
Understand the Role of Testosterone in Men
The Mayo Clinic research notes that testosterone plays an important role in male health. It is responsible for the ability to maintain good bone and muscle mass. Testosterone also contributes to a man's ability to produce face and body hair and maintain healthy red blood cell counts. Finally, testosterone plays an important role in having a healthy sex drive and in the production of sperm.
For many men, low testosterone levels can lead to one or more troubling symptoms. These symptoms can cause many men to feel anxious and concerned. A wellness professional can reach a comprehensive diagnosis and create a treatment plan that can restore testosterone levels.
For a free consultation, call (305) 682-1818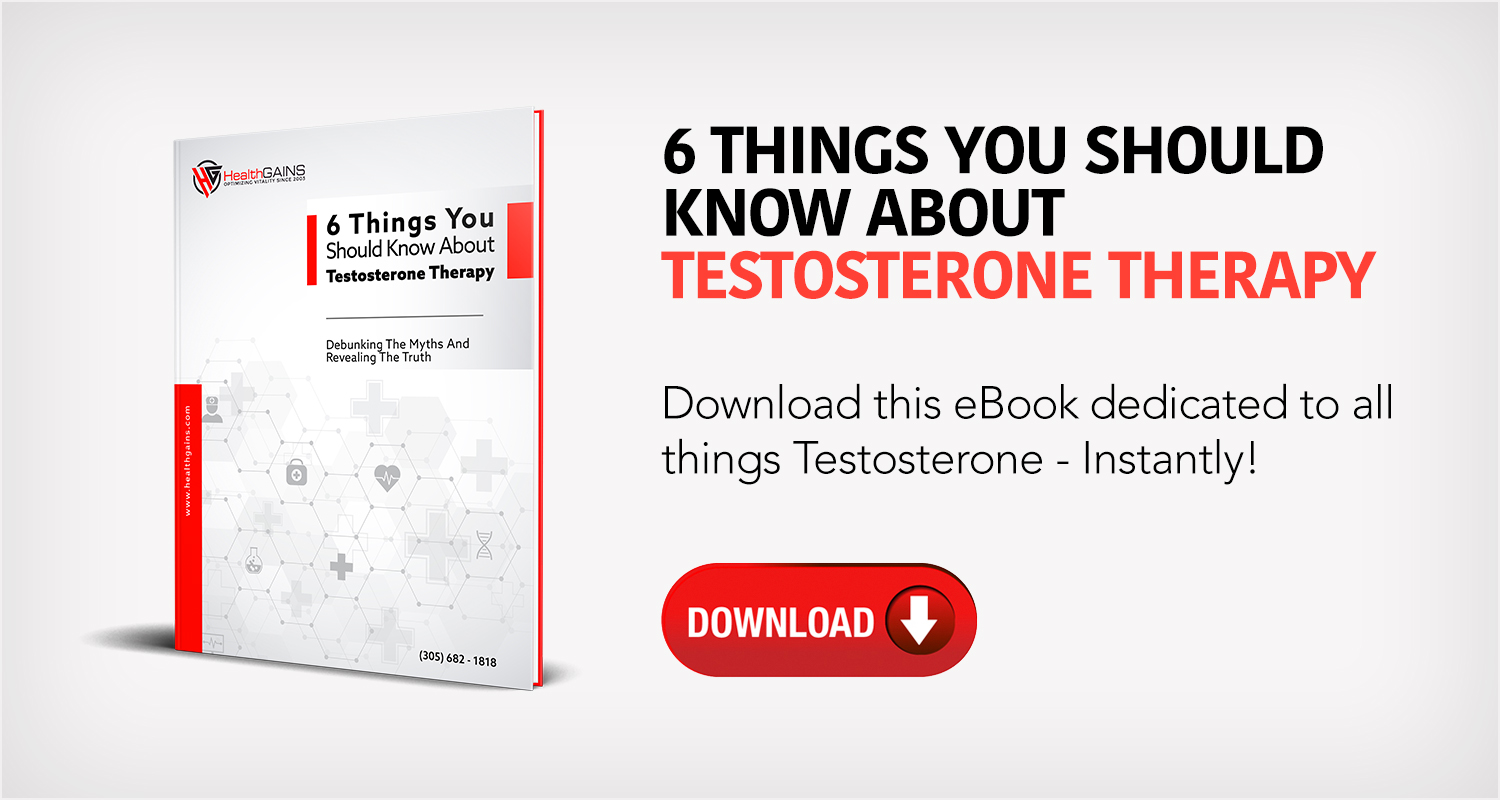 Recognize the Symptoms of Low Testosterone
Because testosterone levels vary from man to man and according to age, recognizing certain signs and symptoms can be the first indication that testosterone levels are lower than normal. According to Harvard Medical School research, signs and symptoms of low testosterone levels can include:
Impotence and decreased sex drive that negatively impact sexual function and interfere with desired sexual activity.
Depression and anxiety that lead to difficulty maintaining a healthy self-image and self-esteem.
Diminished muscle mass that causes an undesired change to physical appearance and loss of muscle tone.
Decreased energy levels that might contribute to unusual physical complacency and undesirable weight gain.
Anemia due to changes in red blood cell production.
Hot flashes that cause physical discomfort.
When a man experiences one or more of these symptoms, he should consult his wellness provider who can then measure his testosterone level, determine how low his testosterone has to be for treatment, and discuss available treatment options.
Evaluate the Risk Factors for Low Testosterone Levels
The male body experiences many natural changes as it ages. One of the changes all men experience is a gradual decrease in testosterone levels. This begins around the age of 40 with a typical decrease of 1 to 2% per year, according to Harvard Medical School. In addition to the normal decrease in testosterone levels, some men have additional risk factors that increase their likelihood of having lower testosterone levels including:
Injuries
Certain Infections
Cancer-related chemotherapy
Cancer-related radiation
Certain medications
Cancer-related hormone therapy
Chronic illnesses
Anxiety and stress
Alcoholism
Obesity
A man of any age with these low testosterone risk factors should seek medical attention and discuss his treatment options as soon as signs and symptoms are noticed.
Click to contact our specialist today
Diagnosing Low Testosterone Levels
Warning signs and indicators of low testosterone levels in men are not enough to make a certain diagnosis. They are a starting point, though, and should be reported to a wellness provider who can perform the following tests and exams to reach a definitive diagnosis:
A complete physical examination.
A detailed symptom review and evaluation.
Multiple blood tests, typically conducted over several days.
Once a diagnosis of low testosterone is reached, a wellness provider might conduct additional tests to rule out other illnesses and diseases prior to suggesting treatment for low testosterone.
Complete a Free Consultation form now
Know the Potential Benefits of Low Testosterone Treatment
Men who endure the symptoms of low testosterone could look forward to its potential benefits. Therapeutics and Clinical Risk Management (TCRM) research indicates the following possible treatment benefits:
Increases libido that leads to more desirable sexual functionality.
Improved bone density and muscle mass that affects physical appearance.
Mood elevation that can lead to higher self-esteem and quality of life.
Each man's case of low testosterone is unique, and requires diagnosis and creation of a treatment plan and options specifically for him. A wellness provider might be able to outline additional benefits, such as relief of specific symptoms.
Treatments Are Available for Low Testosterone
When low testosterone levels interrupt a man's ability to enjoy the good health and healthy sex life he prefers, there are options available to restore healthy levels of testosterone. When a man experiences the symptoms of low testosterone, he might wonder exactly how low testosterone has to be for treatment and what his personal testosterone level is.
A HealthGAINS wellness professional can measure these levels and offer treatment plans. Interested parties can learn more about how HealthGAINS may be able to help them by calling (305) 682-1818 today.
Call or text (305) 682-1818 or complete a Free Consultation Form