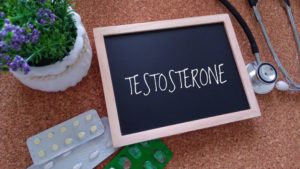 Yes, you can stop testosterone therapy, but, as with any medical treatment, you should only do so under the direct supervision of a medical doctor. You should follow your prescribing physician's instructions when you stop testosterone replacement therapy.
According to the U.S. Food and Drug Administration, people will experience withdrawal symptoms if they were taking far higher doses than recommended and combining the hormone with other anabolic androgenic steroids. This situation can happen when athletes illegally use performance-enhancing substances to try to gain an unfair advantage in competitions. The substance abuser can experience a loss of appetite, insomnia, decreased libido, and low energy.
At HealthGAINS, we perform lab tests to assess your natural testosterone level before you start treatment, so that we can calculate the correct dosage for you. Everyone is different. Your dosage can depend on various factors, like your age and the amount of testosterone your body makes on its own. You do not want to exceed the dose we prescribe for you without consulting your physician. We monitor our patients closely and can adjust the dosage as needed.
What Happens When You Stop Testosterone Therapy
As part of your multifaceted individual treatment plan, we incorporate lifestyle modifications that can help your body make more testosterone on its own. After you stop taking testosterone, you endanger the progress you made with hormone replacement therapy, and your levels can begin to fall.
For a free consultation, call (305) 682-1818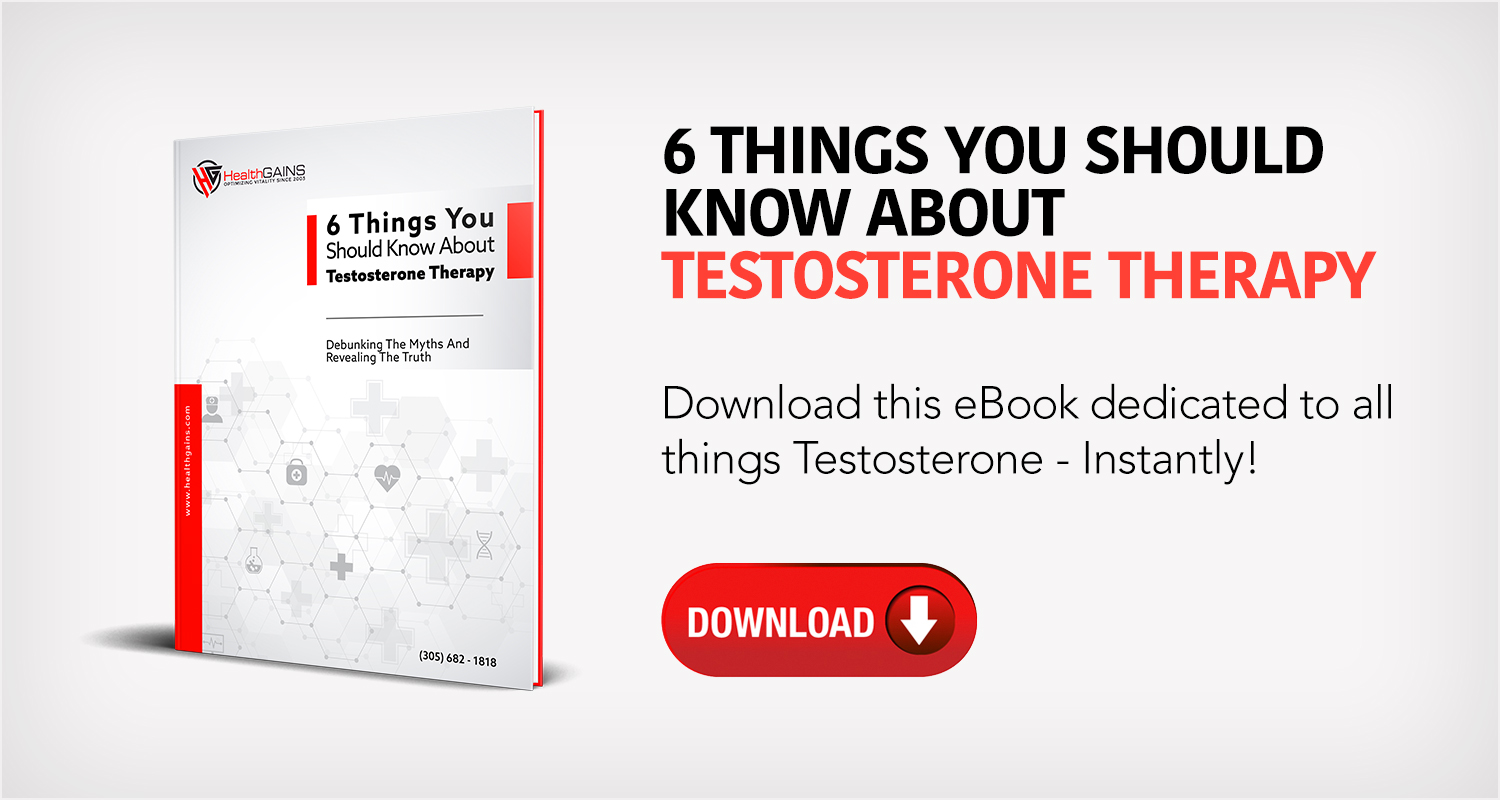 Why People Seek Testosterone Therapy
Many of the things that people thought of as ordinary and inevitable aging can actually be the result of hormone levels that become lower as we get older. At HealthGAINS, we can replace the missing hormones so that people feel younger and energetic.
If you miss the energy of your youth, low testosterone (low-T) might be the reason. Some of the primary reasons that people come to us for help with their symptoms of low testosterone include:
Not having the energy to maintain or enjoy the success they have achieved through their hard work
Waking up tired and sluggish instead of well-rested, due in part to insomnia
Feeling less confident and optimistic
Finding it harder with each passing year to keep up their activity levels
Slowed metabolism that makes it increasingly harder to keep off excess weight
Having to work harder in the gym, with less energy to do so, and not getting the results that they used to years ago
Less muscle mass and more body fat
Erectile dysfunction
Less interest in sexual activity
Recovering from a strenuous trip to the gym takes longer than before
Mood changes, like sadness, irritability, anger, or depression
Thin, brittle bones (osteoporosis) that can put you at a higher risk of fractures.
There was a time when no treatments for low-T existed. Men had to accept these changes when their testosterone levels decreased. Now, we can replace the testosterone your body is no longer producing and restore your levels to those of your younger self. You do not have to fade away along with your testosterone levels. You can maintain a firm grasp on your enjoyment of life.
What Testosterone Therapy Can Do for Men with Low-T
Testosterone replacement therapy can improve a man's outlook on life as well as his energy, sexual performance, and physical health.
Our clients report that they experienced these life-changing benefits from testosterone therapy:
They fall asleep quicker and wake up feeling refreshed.
They have the energy to take on the day, as they did 10 or 20 years ago.
Their libido returns, which often helps to improved strained relationships.
With more energy, their moods improve, and they feel confident. They have higher self-esteem and optimism.
They can think more clearly. It becomes easier to focus and remember things.
Their bones get stronger, which protects them from fractures.
Their workouts become more effective at building lean muscle.
They lose weight and keep it off with greater ease.
As their muscle mass increases and their body fat decreases, their body mass index (BMI) numbers improve.
They have less fatigue and recovery time after strenuous exercise.
If you want to stop feeling old and tired, testosterone therapy might be the solution. You can turn back the hands of time on how you feel.
At HealthGAINS, you will receive white-glove treatment. We provide concierge therapeutic services tailored to your medical needs and lifestyle. Our age management and testosterone replacement therapy physicians have decades of experience working with people who faced the same problems that you do.
Call us today at (305) 912-8828 to speak with one of our advisors. There is no charge for the initial consultation.
Call or text (305) 682-1818 or complete a Free Consultation Form