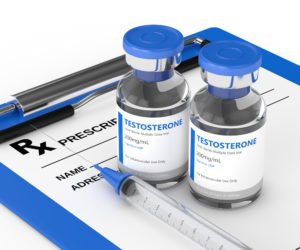 The amount of time that it takes for a testosterone shot to kick in will vary from one patient to another. Some men start to notice improvement within a few weeks, while others need more time for the treatment to create noticeable changes. As with any medical treatment, response times are different for each individual.
The severity of a patient's testosterone deficiency is one factor that can affect how long it can take for the therapy to start producing results. The person's age and underlying medical conditions can also impact the speed at which the treatment will work. Anyone with concerns about how long it will take for signs of improvement to show should talk with his treating physician.
Reasons Why a Man Might Undergo Testosterone Injections
Testosterone therapy treats a condition called testosterone deficiency. The approved use of testosterone injections is to improve the symptoms of this disorder. Taking testosterone is not like popping an over-the-counter pill for a headache. The only legal way to get testosterone therapy in the United States is by a prescription from a doctor.
Some people seek out testosterone treatments for non-medical reasons. However, doing so is illegal and can put a person's health at risk. For example, one should not take testosterone to try to achieve an unfair advantage in athletic competition. Also, testosterone is not a "fountain of youth." If a man has sufficient testosterone levels, he should not try to amp up his hormones to get extremely high testosterone levels.
If, however, a man has very low testosterone levels as determined by a doctor, he might have testosterone deficiency. According to Harvard Health Publishing, symptoms of testosterone deficiency include:
Loss of facial and body hair, including baldness and less hair on their arms, legs, or chest
An increase in breast size, causing excessive and unwanted breast tissue
Irritability and depression
Difficulty concentrating
Testicles getting smaller
Erectile dysfunction, reduced sperm count, and infertility
Lost interest in sexual activity
A decrease in muscle mass
A decrease in bone mineral density, leading to brittle bones or osteoporosis
Without sufficient testosterone levels, a man will also have difficulty building lean muscle, despite working out regularly. Exercise routines that once kept a man trim and fit might no longer accomplish those goals. Frustration from this new reality can negatively impact a man's mood and confidence.
The Mayo Clinic says that insufficient amounts of testosterone can also cause the following problems:
Decreased energy: On top of workouts not achieving the results a man wants, he might have less energy to exercise.
Weight gain: A man with low testosterone may accumulate more fat. Decreased muscle mass and increased amounts of fatty tissue can lead to weight gain.
Sleep deprivation: Although a man might feel sleepier if he has testosterone deficiency, he could struggle to get restful sleep.
Anemia: Some men with diminished testosterone develop a mild case of anemia, a blood condition related to low levels of iron.
Bone density loss: The loss of bone density can cause a man to lose height and be more susceptible to fracture from low-trauma impact.
Thankfully, many of these symptoms can improve if a man decides to undergo testosterone therapy. How quickly the improvement happens may vary from one individual to another, depending on the amount of time that it takes for a testosterone shot to kick in and lead to changes.
For a free consultation, call (305) 682-1818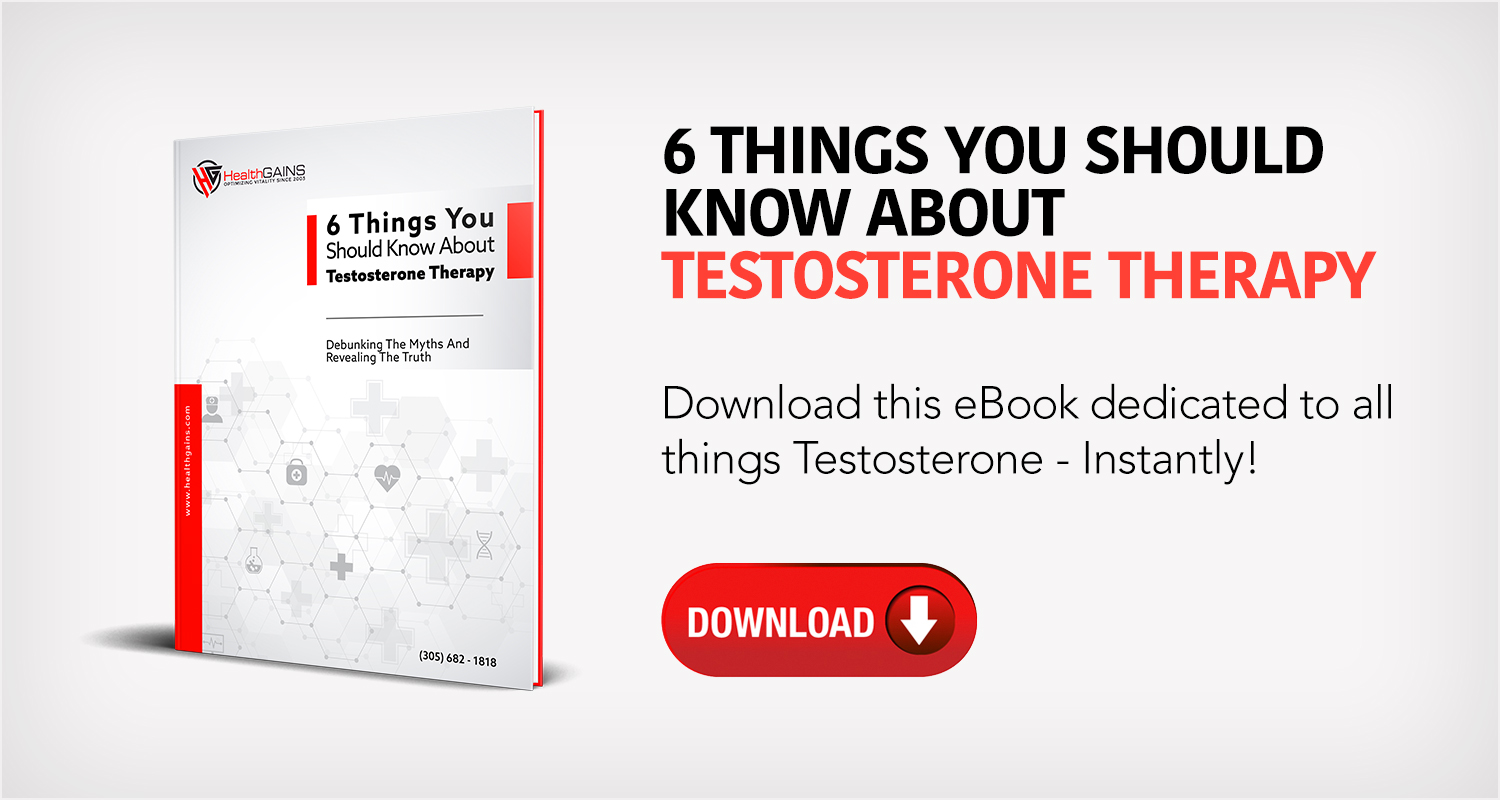 Testosterone Levels May Decrease Because of Natural Causes or Illness
Most men experience a slight, gradual decrease in their testosterone levels after the age of 20. According to the Mayo Clinic, once a man hits the age of 40, he can expect his testosterone levels to decrease steadily by about one percent a year. Over time, the cumulative decrease can become significant. Around 10 to 25 percent of older men have low testosterone levels.
Some men experience a rapid decrease in testosterone levels. This situation could indicate a severe medical condition, like testicular cancer. If a man experiences a sudden onset or escalation of symptoms, he may want to see a doctor and get a professional evaluation.
Though signs of low testosterone may gradually develop, if a man suspects that he might have a testosterone deficiency, it could be smart to get an assessment by a physician. Many symptoms of low testosterone respond well to testosterone therapy.
At HealthGAINS, our doctors perform thorough evaluations to determine whether a patient has testosterone deficiency. We customize the treatment plan to each client, based on that individual's underlying health issues, medical needs, and goals. Interested parties can contact us at (305) 912-8828 to speak with a trained advisor and schedule an appointment.
Call or text (305) 682-1818 or complete a Free Consultation Form