Serving ED Patients in Miami and surrounding areas of: North Grove, Coconut Grove, Brickell, Wynwood / Edgewater, Grapeland, Douglas Park, West Flagler, Shenandoah, Central Downtown, Little Havana, Civic Center (Allapattah), Auburndale, Buena Vista / Little Haiti
What Treatment Options are Available for Erectile Dysfunction in Miami?
Erectile dysfunction is strictly diagnosed for men suffering from problems attaining or sustaining a full erection and not for men suffering from low libido or ejaculatory conditions. The majority of men will experience some form of ED, or impotence, in their lifetimes and the likelihood of erectile dysfunction symptoms increases with age. Erectile dysfunction can be caused by a number of factors, and indeed, in older men it's likely that several of these have contributed to the condition. In normal, healthy men, voluntary erections start in the brain. The brain sends messages down the spinal column, ending in the penal arteries.Miami is on the cutting edge with advances in erectile dysfunction treatment options arising constantly. As more and more men are experiencing impotence, ED specialists in Miami are forced to provide quicker and more effective treatment options to accommodate all lifestyles and more patients. Call your local Miami men's health doctor if you experience any of the symptoms of erectile dysfunction.
For a free consultation call (305) 682-1818
Symptoms and Causes of Erectile Dysfunction
As we delve deeper into the causes of erectile dysfunction, it's best to fully understand the conditions of a healthy erection to know what deficiencies are causing the dysfunction. A healthy erection results from a trigger between the brain and the genitals as a result of a sexual stimulus. When a man is aroused the genital nerves will trigger the brain to send blood to the vessels of the penis, expanding the penis to its full length and girth. If there are any mental or physical blockages that prevent either the initial trigger or the blood to flow fully through the vessels, the result will be one of these three symptoms:
A softer more flaccid erection

An erection that achieves the proper rigidity but does not last through a sufficient sexual experience

The complete inability to achieve an erection
If you are experiencing any of these symptoms, you are likely going to require some form of erectile dysfunction treatment. Depending upon what causes your ED you will require an age-related erectile dysfunction treatment, psychological ED treatments, erectile dysfunction treatment pills or ED surgery. Your doctor will be able to discuss what may be causing your symptoms and go over the best treatment options for ED depending on which of these causes you are suffering from:
Aging

Blood medications

Stress

Anxiety

Depression

Trauma

Overweight

Lack of mobility

Diabetes

Smoking

Drug or alcohol use
Hormone Therapy Specialist Near Me (305) 682-1818
Erectile Dysfunction Treatment Options in Miami, FL
Depending upon your symptoms and your lifestyle, our clinic offers a few new ED treatments that are effective, quick and all minimally invasive to avoid harmful side-effects, recovery time and safe for patients with diabetes and heart conditions. Our unique treatments are a combination of the latest ED treatment procedures that are nationally recognized and our own expert understanding of effective ED solutions as a national leader in men's health.Gains Enhancement – Utilizing the trusted form of ED treatment featuring our own GAINSWave technology, Gains Enhancement is able to reverse the effects of ED. As an added bonus, it is also one of the few non-surgical forms of sexual medicine that can actually add length and girth to the male's penis after the procedure!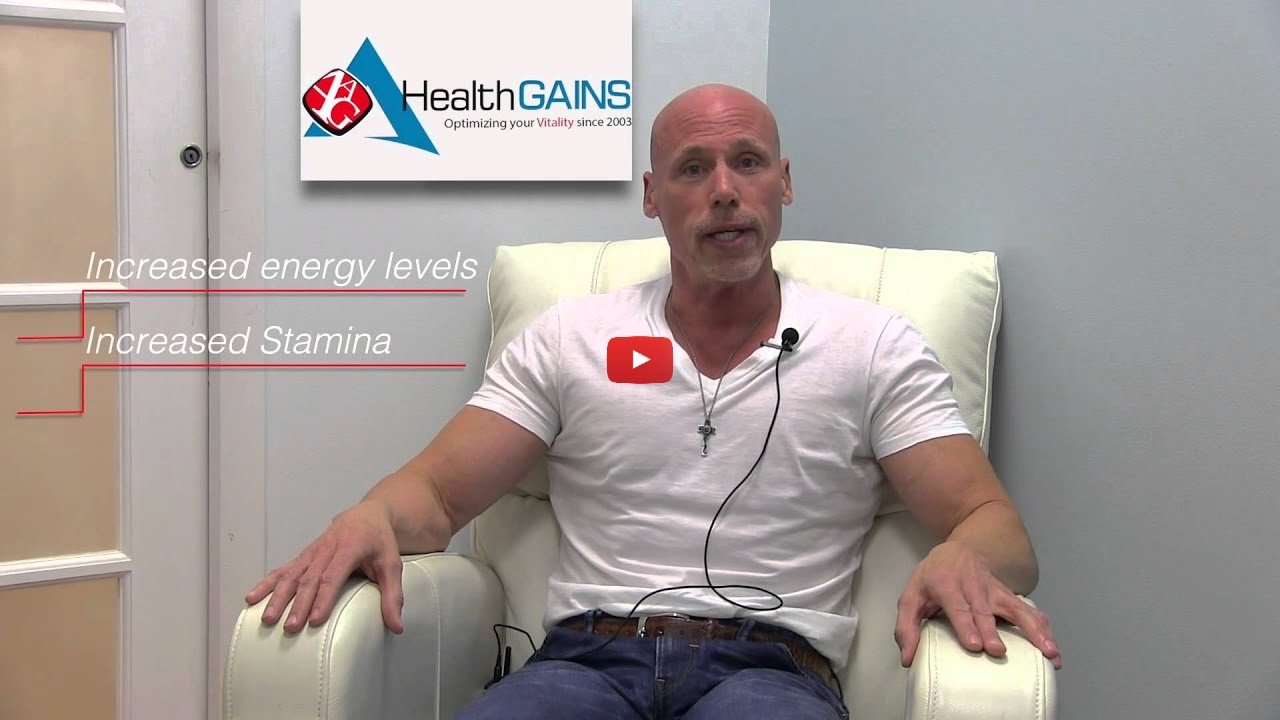 GAINSWave – In just a simple 5-10 minute treatment you can literally pump up your sex-life with the GAINSWave technology. With mild audio wave therapy, GAINSWave is able to wake up dormant stem cells and growth factors in the penis to increase blood flow and even penis growth. Avoid pain, avoid pills, avoid the financial and time costs of other treatments and best of all avoid ED with this proprietary treatment option.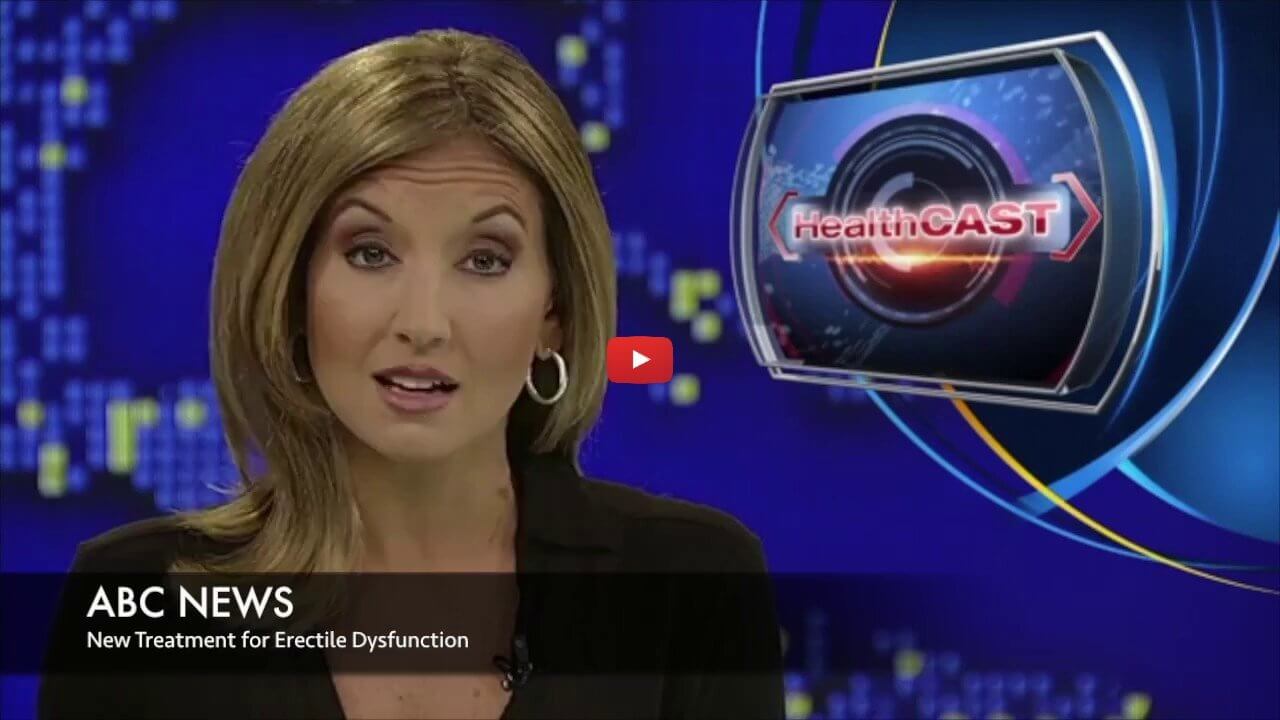 Click to contact our specialist today
Consultation with a Miami ED Specialist
A comprehensive consultation with a Miami erectile dysfunction specialist is necessary to find out which ED solutions are right for you. Meet with your local clinician for a full physical exam and medical history evaluation to receive a full diagnosis of the severity of your ED condition and its causes. Don't just listen to commercials or your primary care physician for the quick fix to your ED. Your impotence may be completely curable by taking the proper lifestyle and treatment options. Trust your local Miami men's health doctor for the treatment option that will accommodate both you and your partner's lifestyles and your sex-lives.
Complete a Free Consultation form now
Miami ED Treatment Testimonials & Reviews
"I wasn't experiencing any symptoms of ED but with a younger girlfriend I didn't want my age to hinder an otherwise perfect relationship. After a GAINSWave treatment, I was performing better than I ever have in my life and my girlfriend agreed that it was better than anyone her age." –Chad L., 39 – Coral Gables, Florida
"Erectile dysfunction was really putting a wrench in my marriage. Just when the kids were heading off to college and we were getting ready to start the empty nest stage of our lives the ED symptoms started showing up. I chose the Gains Enhancement procedure because I trusted the experts at my local Miami ED clinic and their own proprietary treatment. Now my wife and I are really able to take advantage of all the extra rooms in our house!" –Jacob H., 50 – Brickell, Miami, FL
"My sex life has been sparse but that didn't make the effects of ED any less impacting. Just about the time you lose something is when you want it more than ever. My treatment was quick and the effects were more than I ever could have dreamed of. My wife and I are having more sex than we did when were newlyweds because of my increased sexual performance and increase in size." Javier B., 58 – Coconut Grove, Miami, FL
Find an Erectile Dysfunction Doctor in Miami
If you've been wondering "Where can I find an ED Clinic near me?" look no further. Led by an expert medical team in treating men's sexual health disorders, our male clinic is equipped with the best possible treatment options and knowledgeable staff to treat even the most unique cases of sexual impotence. Don't settle for less when you can have something better and more by simply scheduling a consultation to meet with one of our ED specialists.
Erectile Dysfunction Treatments in Miami FAQs
How much do ED Treatments cost in Miami, FL?
Each treatment option for ED carries its own cost and that cost may vary depending on your specific needs based on your symptoms, sex-life and medical evaluation. A consultation with a Miami ED specialist is the best way to get a quote for ED treatment costs.
Are there any side effects on erectile dysfunction treatments?
ED treatments are becoming safer and more effective every day. With advances in ED treatments, side effects of erectile dysfunction treatments are limited to the less legitimate and no-FDA approved treatments that one may find in stores or on infomercials. 
Can ED be cured?
With long-term treatment options, the symptoms of ED can effectively be reversed for years to come. Because ED can be caused by aging and lifestyle choices, it requires patients to take care of themselves and avoid the major causes of ED to achieve a full recovery of ED symptoms, though modern ED treatments provide a major boost to sexual health and performance.
How do I know which erectile dysfunction treatment is best for me?
The best way to find out which treatment options are best for your specific sexual health needs is to discuss your symptoms, medical history and receive a physical examination from a doctor.
What is the safest ED treatment?
Our male medical clinic specializes in non-surgical treatment options for impotence in order to prevent harmful side effects or painful recoveries. Other treatment options such as surgeries from a urologist, are not only uncomfortable during and after the treatment, but also have the potential to cause serious side effects. 
Miami ED Clinic Location
20800 West Dixie Hwy
Miami, Florida 33180
Don't spend another day with the sexual disappointment and frustration that comes with ED. Call our Miami Erectile Dysfunction Clinic to schedule a fast and friendly consultation with a trusted ED specialist at (866) 540-3555.
SCHEDULE YOUR CONSULTATION TODAY
Brought to you by HealthGAINS Age Management Clinic
Call or text (305) 682-1818 or complete a Free Consultation Form