Human Growth Hormone Therapy in West Palm Beach
Over the past few years, HealthGAINS has emerged as a national leader in hormone replacement therapy. HealthGAINS has helped thousands of HGH deficient patients in West Palm Beach and throughout the U.S. We understand the importance of the human growth hormone. From keeping our bodies strong, young and vital to the function of our brains, it's simply a hormone that we could not do without. By exclusively using bioidentical hormones for all of our HGH therapy treatments, we ensure that our growth hormone deficient patients are receiving the safest and most effective care that is medically available. Don't put your mind, body and health at risk by choosing less legitimate sources for your HGH imbalance. See what our West Palm Beach HGH clinic can do for you.
For a free consultation call (305) 682-1818
What is HGH Therapy?
Human growth hormone therapy is the process of establishing a growth hormone deficiency through a blood test analysis and the ensuing treatment of the HGH deficiency through an HGH injection or growth hormone releasing peptide injection. Growth hormones play extremely crucials roles in our bodies as they are responsible for the growth and regrowth of all of the cells in our bodies, as well managing our bodies' metabolisms, brain function, heart health and number of other processes. When we experience a drop in our bodies' growth hormones production, it's essentially why we start to feel the effects of aging. HGH injections are extremely safe and our HealthGAINS HGH clinics in West Palm Beach exclusively utilize bioidentical hormones for HGH therapy in order to help promote safe and effective treatments. By injecting the necessary growth hormones into a patient's body, the effects of the HGH deficiency (aging) can effectively be reversed with more HGH in the body to carry out its strengthening and energizing processes.
Hormone Therapy Specialist Near Me (305) 682-1818
Symptoms of a Human Growth Hormone Imbalance
The human growth hormone is largely responsible for why we feel so young and vital when we are children and teenagers. Our bodies are developing physically and mentally, so a healthy amount of growth hormones are often flowing through our bodies, producing new cells to help us recover from injuries or illnesses, developing lean muscle mass, maintaining a fast metabolism and keeping our minds sharp and focused. As we age or as the result of physical or medical trauma, our bodies begin to slow down their production of hormones like HGH. This can create a deficiency of growth hormones in our bodies which can lead to:
Overall weakness and fatigue

Loss of energy

Compromised brain function

Worsening skin health (sagging skin)

Sexual wellness issues in men (ED)

Loss of lean muscle mass and bone density

Slower recoveries from injuries or illnesses

Slowing metabolism which can lead to weight gain
Click to contact our specialist today
Benefits of HGH Treatments
As the growth hormone carries out some of the most important tasks in our bodies, regaining a healthy level of HGH in our bodies will help us feel younger, stronger and healthier. The benefits of HGH injections are as follows:
Improved levels of energy and stamina

Faster metabolism to fight weight gain

Improved sleep habits

Healthy libido

Healthier cardiovascular system

A boost to the immune system

Lower blood pressure and cholesterol levels

Improve bone density

Better, healthier skin

Slower hair loss

Better lean muscle production (stronger)

Better body and mind development
Complete a Free Consultation form now
How Women Benefit from Growth Hormone Therapy
Women can experience all of the aforementioned benefits of HGH therapy. HGH therapy for women is quickly growing in popularity due to the impressive results that patients are seeing and feeling and the lack of side effects from the treatments. Don't let your age define your capabilities when there is a safe and effective medical solution to age management in West Palm Beach.
How Men Benefit from Growth Hormone Injections
HGH therapy for men can not only help them manage their age, but it can also reverse the symptoms of erectile dysfunction if the symptoms were provoked by the initial HGH deficiency. Start to feel like you did in your 20s by giving your body back its vital growth hormones it needs to stay strong and healthy.
The Forms of HGH Therapy in West Palm Beach
HealthGAINS specializes in using bioidentical hormones that are derived from natural sources (yams, soy, pigs and horses) and are an exact match to the hormones found in our bodies. By using the safest of medical practices and procedures, our West Palm Beach HGH clinics have safely treated dozens of patients with HGH deficiencies without side effects and all of our patients have expressed noticeable differences from the treatments.
Ipamorelin Injection –

Ipamorelin is a growth hormone releasing peptide, GHRP, which means that it initiates the body's process for producing growth hormones. By relying the body's own natural process, Ipamorelin provides an extremely safe and effective HGH treatment option in West Palm Beach for locals suffering from the effects of aging.
Sermorelin Injection –

Sermorelin is another GHRP that can safely help with age management. Our growth hormones help keep us young and healthy, Sermorelin offers HGH deficient patients the ability to reclaim their youth and vitality without the risks of harmful side effects.
HGH Hormone Therapy –

By injecting the sufficient amount of growth hormones directly into the body, HGH therapy gives patients a quick and effective solution to their HGH deficiencies. Patients are tested to determine the proper dose of HGH that needs to be administered and then giving a numbing agent to avoid any discomfort from the injection. The injection is quick, painless and best of all effective at treating growth hormone deficiencies.
Growth Hormone Therapy Side Effects
Growth hormone therapy is widely accepted as a very safe treatment and instances of side effects are extremely rare. Side effects of growth hormone therapy are kept to a minimum because it is generally safe and because of the Anabolic Steroids Control Act of 1990, which limits the availability of HGH to only patients that have been prescribed the treatment from a doctor for a necessary medical condition. Many of the "horror stories" you've seen that involve HGH patients have been the illegal use and abuse of growth hormones. Often athletes will turn to illegitimate forms of HGH to help give them the physical edge over their competitors. However, when HGH is given to patients that already had a sufficient level of growth hormones in their bodies, it can lead to rapid and dangerous growth of the body's cells. Be safe with your HGH therapy by going to a certified HGH clinic in West Palm Beach to ensure that you are properly tested and treated for your growth hormone deficiency.
See how Human Growth Hormone Therapy changes this patient's life: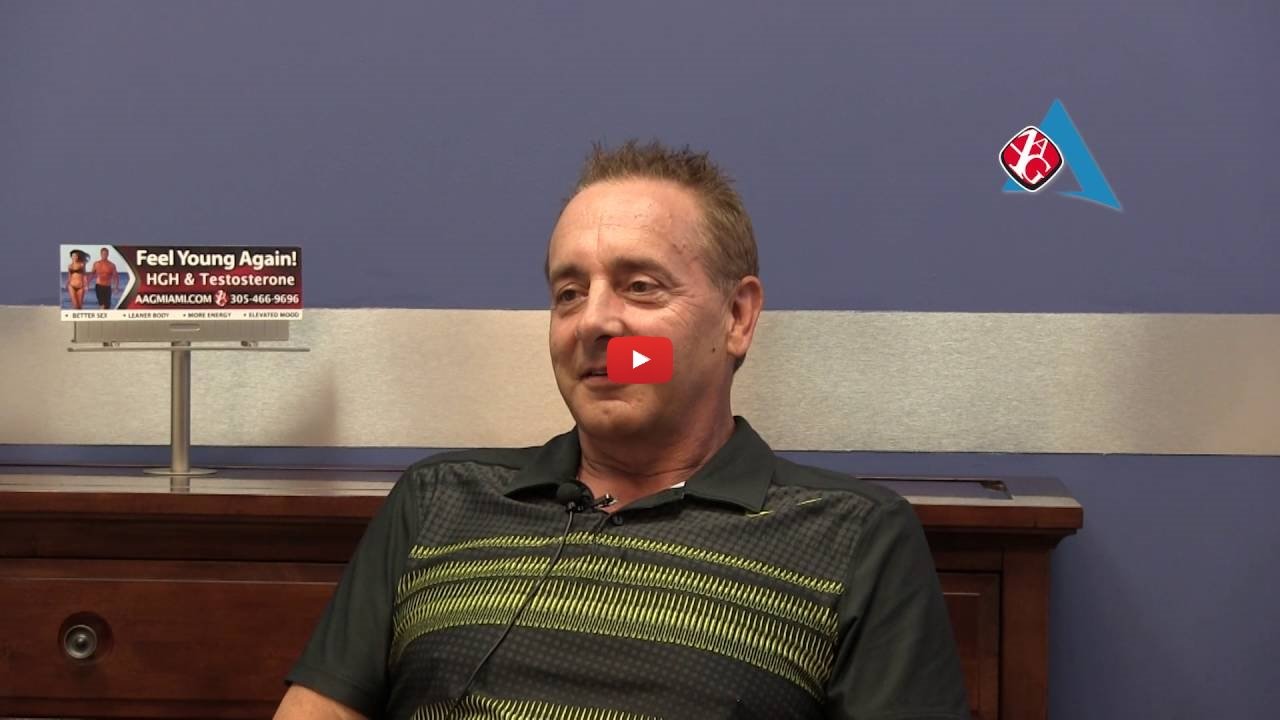 Growth Hormone Therapy Consultation in West Palm Beach
Your growth hormone consultation will consist of two main components – the testing of your hormone levels and the planning of a sufficient HGH program that will treat any identifiable deficiencies. Your HGH doctor in West Palm Beach will give you a blood test and analyse the results. Based on the results of your HGH levels test, your doctor will then either administer the proper HGH treatment or prescribe the necessary hormone dosage to treat your deficiency.
Reviews from West Palm Beach HGH Patients
"HGH therapy at HealthGAINS really put meaning back in my life. Once I reached a certain age, I didn't plan on going on any adventures or making exciting new memories, but I did want to be able to enjoy what I could. I soon realized that my body was slowing down to point where I couldn't even enjoy the little things in life. After my HGH injections, I can truly appreciate my grandchildren, a nice bike ride and my wife to the fullest." — Ralph B., 65
"It started with settling for 18 rounds of golf instead of 36. Then it switched to relaxing at home while the rest of my family took a trip to the beach. I was watching my life pass me by and making no new memories. HGH gave me the energy to make it through my days and the ability to go out make the most of each day with no physical or mental limitations." — Doug R., 53
"My wife is 14 years younger than I am. For the majority of our relationship the age gap never had an impact on what we were able to do together. However, lately I just haven't had the energy to hit Miami at nights, exercise in the morning and make through a full work week. HGH allowed me to stay young and active to not only extend the best days of my life but help my wife live the best days of her life as well." — Mark A., 49
Watch this testimonial to see how Hormone Therapy for Men helped this patient: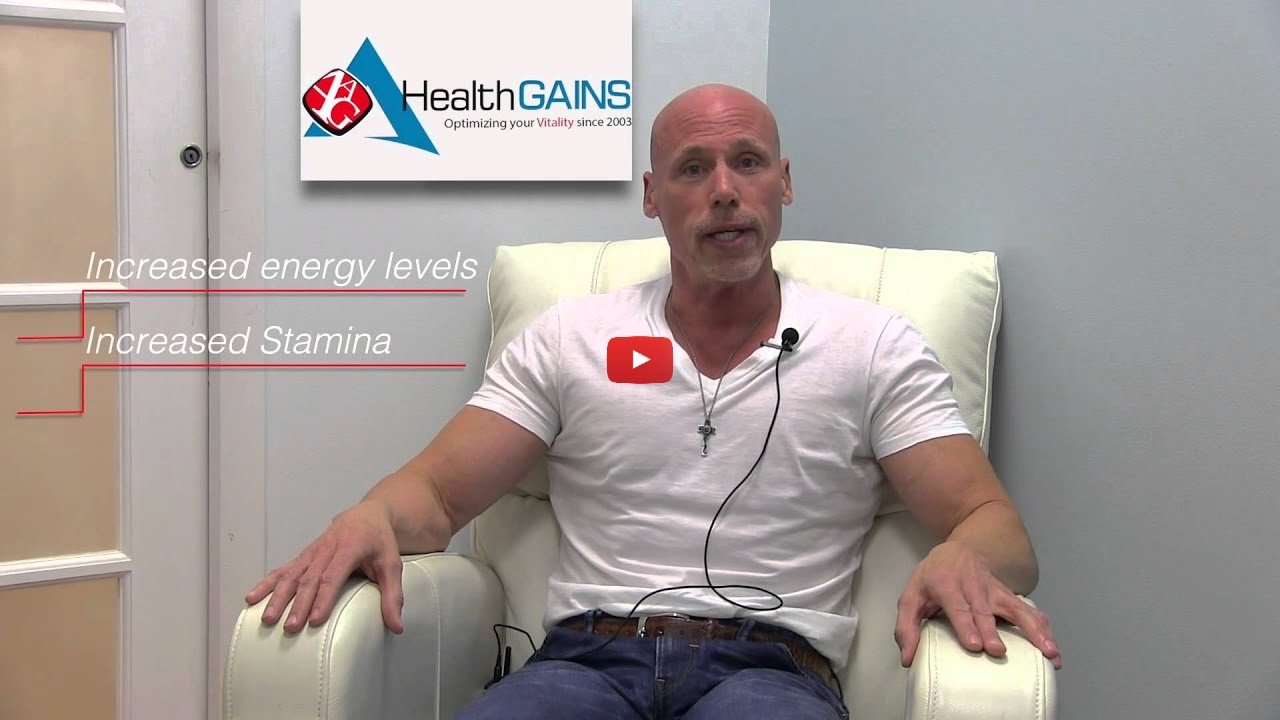 Find the Best HGH Clinic in West Palm Beach
If you are looking for an "HGH clinic near me" to treat your declining levels of growth hormones, look no further. HealthGAINS has pioneered hormone therapy treatments in the United States. Our clinics offer the safest and most effective HGH treatments in West Palm Beach. Don't just settle for the closest or cheapest forms of HGH therapy, when you can get the best possible care for your HGH deficiency, right here in West Palm Beach.
West Palm Beach Human Growth Hormone Therapy FAQs
How old are your HGH patients?
The typical HGH patient is in their 40s or 50s. It is uncommon for people under 30 to experience a growth hormone deficiency, however, patients as old as 90+ can safely receive HGH injections when administered by one of our trusted HGH doctors.
What is the cost of HGH therapy in West Palm Beach?
The cost of HGH therapy in West Palm Beach can vary. It's recommended to consult with your local HGH specialist to get a precise quote for treatment costs that is based on the results of your HGH levels test. Patients should expect to pay anywhere between $600 and $2,500 for HGH injections.
Can HGH therapy help me lose weight?
Absolutely. One of the key functions of the human growth hormone is maintain our body's metabolism at a healthy rate. This allows our bodies to properly break down fat.
When should I begin to feel the differences after my HGH treatments?
Patients receiving HGH shots should expect to notice results immediately following their appointment. The results may be slow to fully take effect but patients should generally feel better after their first treatment. If after 8 weeks you have not noticed any signs of change, contact your HGH specialist to come up with a more effective treatment plan.
Do I have to go to doctors who prescribe HGH in West Palm Beach?
Only a doctor can prescribe you HGH treatments. Any advertisements trying to sell patients HGH treatments without an examination are illegal and dangerous. HGH is a very safe treatment when administered by a medical professional and can be very risky when not.
Let Our West Palm Beach HGH Clinics Treat Your Hormone Deficiency and Give You Back Your Health
Don't let your HGH deficiency keep you from making new memories and living your best life in your older years. You are never too old to be as healthy and happy as you can be. Contact HealthGAINS in West Palm Beach to schedule a consultation or call our West Palm Beach HGH clinics at (866) 540-3555to speak with a medical professional to see if HGH therapy is right for you.
West Palm Beach Hormone Clinics Locations
Offering HGH Treatments in West Palm Beach for Locals with Declining Levels of Growth Hormones in These Florida Locations: Aventura, Fort Lauderdale, Boca Raton, Deerfield Beach, North Miami Beach, Bal Harbour, Sunny Isle, Coconut Grove, Miami Beach, South Beach, Miami, Pompano Beach, Pembroke Pines and North Miami
4601 N Congress Ave West Palm Beach, FL 33407
4368 Forest Hill Blvd West Palm Beach, FL 33406
4595 Northlake Blvd Suite 102 Palm Beach Gardens, FL 33410
6169 Jog Rd Ste A13 Lake Worth, FL 33467
685 Royal Palm Bch Blvd 102 Royal Palm Beach, FL 33411
13005 Southern Blvd Ste 132 Loxahatche, FL 33470
709 S. Federal Hwy. Suite D-4 Boynton Beach, FL 33435
7410 Boynton Beach Blvd Ste B1 Boynton Beach, FL 33437
11135 S Jog Road Ste 4 Boynton Beach, FL 33437
901 W Indiantown Rd Ste 110 Juppiter, FL 33458
601 N. Congress Ave. Ste 416 Delray Beach, FL 33445
16205 S Military Trl Walmart Delray Beach, FL 33484
900 Glades Rd Ste 1B Boca Raton, FL 33431
Florida Hormone Clinic Locations
Call or text (305) 682-1818 or complete a Free Consultation Form