HealthGAINS is proud to be a nationwide leader in hormone replacement therapy. Our San Francisco area hormone replacement doctors are well-known experts in the diagnosing and treatment of hormone imbalances and declining hormone levels. We offer state-of-the-art HRT programs in San Francisco, at very competitive rates. Our San Francisco based hormone therapy clinic offers BHRT for men and women including testosterone therapy and growth hormone therapy.
What is Bioidentical Hormone Replacement Therapy?
We know you have many questions regarding hormone therapy such as "what is HRT?" "What is hormone therapy?" and "What is the difference between HRT and BHRT?" Before we can answer such questions, you need to know a little more about what hormones are, and what they do. Hormones are kind of like the fuel most of your body's processes run on. However, like any fuel, or resource, they are not available in unlimited supplies. In fact, the levels of many of your body's most important hormones all decline the older you get. The simple answer to "what is hormone therapy?" is: "hormone therapy is a way to restore your hormone levels back to what they were when you were younger." In that way, hormone therapy can make you look, feel, and perform more like you did in your youth. The key word in "Bioidentical hormones," is "identical." Bioidentical hormones are an exact chemical and physical match to the hormones naturally produced by your body. Unlike synthetic hormones that are made in labs the bioidentical hormones that are used in BHRT, are made from all natural sources by compounding pharmacies. Bioidentical hormone therapy is the safest and most effective way to treat patients who have low hormones or imbalanced hormones.
For a free consultation call (305) 682-1818
What are the Benefits of BHRT?
Your health can improve in many ways thanks to the benefits of hormone therapy. The many benefits of HRT are even greater when you use bioidentical hormones. Synthetic hormones are not the same as the hormones made by the human body. That is why they are called synthetic. On the contrary, Bioidentical hormones are an exact duplicate on the molecular level of the hormones your body makes. That means your body reacts to them and treats them exactly as they would your regular hormones. That is why BHRT is the safest and most effective form of hormone replacement therapy there is!
Hormone Therapy Specialist Near Me (305) 682-1818
Who Can Benefit from BHRT?
Hormonal imbalances become more common the older you get. That is why anyone over 35 can benefit from hormone replacement. We provide HRT for men, and hormone therapy for women. Just about anybody between the ages of 35-65 who is feeling these signs and symptoms can benefit from HRT:
Lack of energy
Weight gain
Mood swings
Sexual issues
Cognitive difficulties
With Bioidentical Hormone Therapy our anti-aging physicians can put a stop to, and in many cases even reverse these age-related issues
Click to contact our specialist today
How Do I Know if I Need Hormone Therapy?
Since there are many hormones, and they regulate many functions, there can be many symptoms or indicators of low or imbalanced hormones. The usual signs include:
Lack of vitality
Changes in Mood
Putting on more weight than usual, particularly an increase in belly fat
Muscle Loss
Disturbed Sleep
Night sweats (women)
Hot flashes (women)
Erectile Dysfunction (men)
Do you have these symptoms? If you do, you need to call our San Francisco hormone therapy center and make an appointment for a hormone test.
Complete a Free Consultation form now
Bioidentical Hormone Therapy for Men
The benefits of hormone therapy for men are all about testosterone replacement. The principal male hormone is testosterone. Male hormone replacement therapy is designed to boost your testosterone level and put you back on a path to being younger, stronger, and more self-confident. Bioidentical hormone therapy for men can treat and/or reverse many of the symptoms of Low Testosterone, also known as "Low-T," and will help you to:
Maintain your Bone density
Burn Fat
Improve muscle strength and tone
Improve you sex drive and sexual performance
Improve focus and cognition
Bioidentical Hormone Therapy for Women
Generally speaking, women are more familiar with hormones, and hormone therapy than their male counterparts. Hormone therapy has been used for a lot longer to treat women going through menopause. Even women who are not yet menopausal, can and do suffer from hormone imbalances, simply because of the greater role hormones play in a woman's body. HRT has long been used to help women cope with menopause. Several years ago, women began to question the use of hormone replacement, believing largely erroneous reports that HRT can increase the risk of breast cancer or heart disease. Such reports were based on very outdated studies, and relate very little to the way our hormone specialists prescribe HRT for women today. Bioidentical Hormone Therapy for women remains the optimum method to deal with the most challenging difficulties of menopause such as night sweats, mood swings, depression and hot flashes. Keep in mind that you do not have to be menopausal or pre-menopausal to benefit from HRT. Regardless of how close to menopause you may or may not be, if you are experiencing any of the difficulties listed on these pages, there is a very good chance that you could benefit from HRT.
Are There Any Side Effects of Hormone Replacement Therapy?
One of the most common questions we hear, is "what are the side effects of hormone therapy?" Of course, we encourage you to be curious about potential bioidentical hormone therapy side effects. You should wonder about side-effects before taking any drug, or undergoing any medical treatment. However BHRT side effects are, on the average very low. The widely reported stories about hormone replacement therapy side effects are largely anecdotal and are not founded in true science, nor reflective of the most recent studies of HRT side-effects. In Reality, as our hormone specialists prescribe HRT today, hormone therapy is very safe, and has very few side effects. The point is, while it is normal to be concerned about hormone therapy side effects, you should not avoid the many positive benefits of HRT over mostly unfounded fears about side effects. True, as in any procedure there is are some side effects to HRT treatments, however, the idea that HRT increases your risk of heart disease or cancer, is largely false. In fact, the most recent studies indicate that HRT can actually lower your risk of heart attacks and prevent some forms of cancer!
See how Human Growth Hormone Therapy changes this patient's life: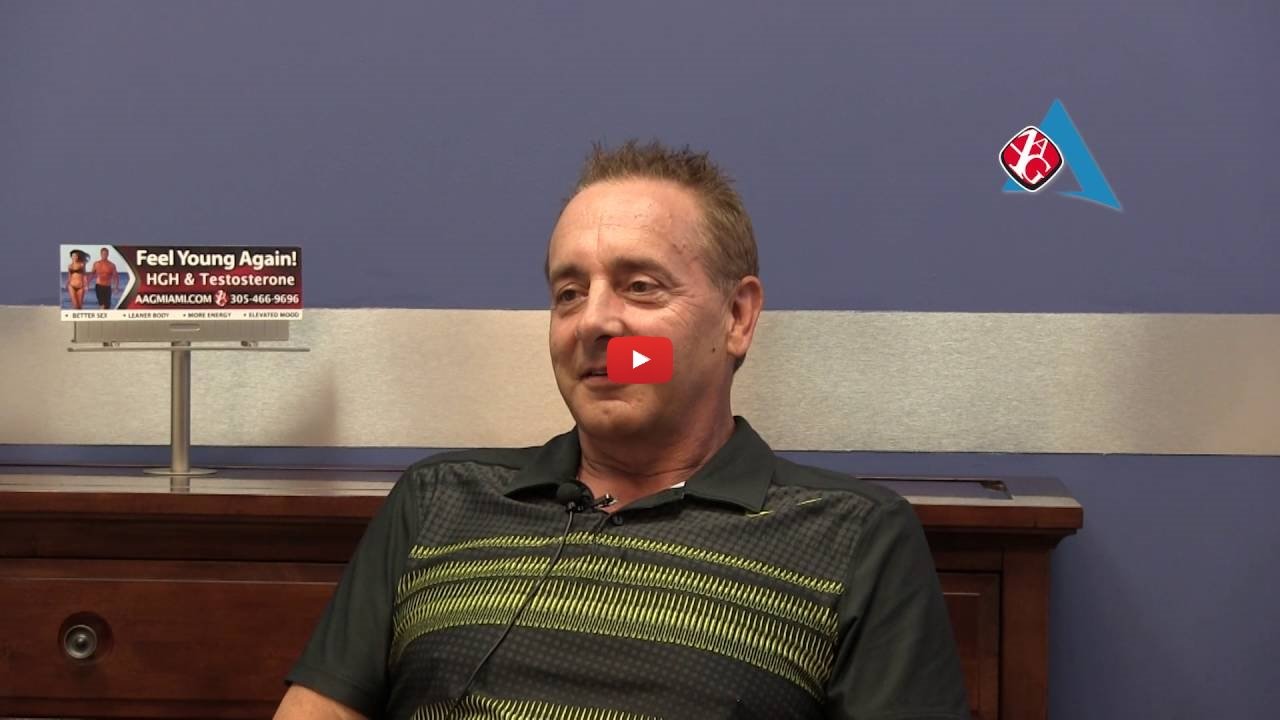 Types of Hormone Replacement Therapies
There are various types of HRT treatments and hormone replacement delivery methods. HRT can be provided in pills skin patches, creams, HRT injections, or hormone replacement therapy pellets.
Testosterone – Testosterone is the most critical hormone for men. However, women may benefit from testosterone therapy as well. Your HRT treatment for testosterone therapy will be carefully crafted to give you the energy, drive, libido and strength you had when you were younger.
HGH – Human Growth Hormone, or simply growth hormone, may very well be the "Fountain of Youth. The many anti-aging benefits of growth hormone therapy for both men and women are astounding. Bioidentical growth hormone can restore your vitality, fight weight gain, improve sexual function, and more!
Sermorelin – Sermorelin is not a hormone, but it helps to stimulate the production and secretion of other hormones such as HGH and testosterone. Sermorelin Therapy may be used in conjunction with BHRT.
Thyroid Hormone Therapy – Many of the symptoms we associate with "old age," such as: thinning hair, fatigue, muscle aches, even depression, are actually related to declining levels of thyroid hormone. Thyroid replacement therapy can help you to counteract various symptoms of aging.
Ipamorelin Therapy – Ipamorelin is the newest growth hormone releasing peptide (GHRP). It is similar to Sermorelin, in that it signals your pituitary to release more natural growth hormone. Ipamorelin can improve your strength and vigor, improve your immune system, improve sleep…and more!
Hormone Therapy Consultation in San Francisco
An accurate hormone test is necessary before you can begin any hormone treatment. When you come to our San Francisco Hormone Replacement Center, you will be given this hormone test. Your hormone test will tell your hormone doctor your current hormone levels, and he or she will be able to see how your hormones are working together, and if you have any hormone imbalances. After your hormone test our San Francisco hormone specialists will prescribe the best BHRT program for your needs. We treat you as an individual and will develop a hormone replacement therapy plan that best suits your needs, lifestyle and budget. We know you have a choice when it comes to choosing a hormone therapy clinic. Make the right one and contact us today!
Hormone Replacement Therapy Testimonials
"I am 45. I just do not like how I am feeling and looking lately. I knew I was no longer the man I once was. I was putting on weight, always tired, depressed, and even was having some "trouble in the bedroom." I tried changing my habits, took some vitamins and supplements, but nothing really made a difference. Then a friend told me about HRT. I called your offices, set up an appointment. My hormone test said I had Low-T, I've been on the program just for a few weeks now, and I am already feeling some big changes!" — Marty E. Russian Hill, San Francisco
"I am in my late 50s, I run my own company. I am not anywhere near ready to retire, but I just do not have the energy, or the drive I once had to keep my business moving in the right direction. I decided to try HRT – and man oh man, I feel like I am back at my very best. Since I started my testosterone program, last month we closed our best quarter in the last three years…" — Joe P. – Sea Cliff, San Francisco
I was only in my 40s, and said I can't be going through "the change" yet, but I found I was losing interest in sex! Plus I was having mood swings, I even had some hot flashes. I thought it was just stress of work and all. It never occurred to me that it could be my hormones. I heard a commercial about Hormone Replacement. I made the call, I have been on the program for only a few months, and I am already feeling the difference." —Sarah H. – Ocean Beach, San Francisco
Finding a Hormone Replacement Doctor in San Francisco
Bioidentical hormone replacement doctors can make you a younger, stronger you! We have made it easy to find a hormone specialist in San Francisco, or if you live in and around: San Jose, Pacifica, Oakland, Palo Alto, San Mateo, Milpitas, Sunnyvale, and Richmond, CA.
Watch this testimonial to see how Hormone Therapy for Men helped this patient: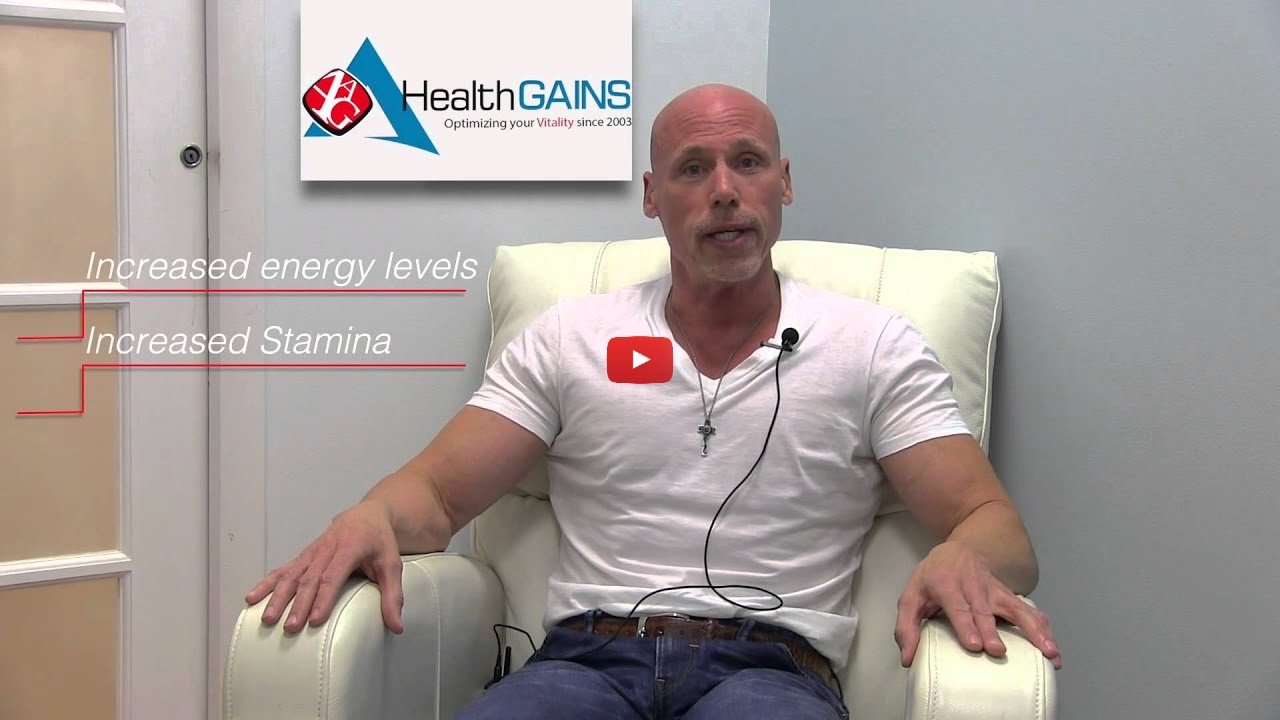 Hormone Therapy FAQs
What is the difference between bioidentical and synthetic hormones?
Bioidentical hormones are the safest and most effective form of hormones you can get. Bioidentical hormones are carbon copies of the hormones your body produces.  Unlike synthetic hormones that are made in large impersonal manufacturing labs, bioidentical hormones are custom made for you, to your hormone doctor's exact specification by local compounding pharmacies.
Are Bioidentical Hormones Safe?
Bioidentical hormone therapy is extremely safe. Most of the side-effects you have heard associated with HRT, are related to the use of synthetic hormones and not bioidentical hormone.
How much does hormone replacement therapy cost in Houston?
The cost of hormone therapy will vary from one patient to another. As a rule of thumb the price of hormone therapy can run from $600 to about $1500 per month, based on your age, gender and medical condition.
How long until I see results using hormone therapy?
There are countless health benefits of Hormone replacement therapy, but it can take time for you to really start to feel the full effect of your hormone treatment. However, you will likely feel stronger, and have more energy in just the he first few weeks.  Other benefits may take a bit longer to experience, but within six months or so, you will be a feeling like a new you!
Can hormone therapy be used for weight loss?
Can hormone imbalances make you fat, and can HRT be used for weight loss?  A hormone imbalance could impact your ability to burn fat and build muscle, so while not a "weight loss treatment" per se, HRT can help you lose weight when it is combined with diet, exercise, and other positive lifestyle changes.
HealthGAINS San Francisco
2230 Professional Drive, Suite C, CA – 95403. Office Number: (707) 292-8882
Serving the following neighborhoods in San Francisco:
Russian Hill, Sea Cliff, Ocean Beach, Golden Gate Park, Chinatown, Saint Francis Wood, Presidio Heights, Presidio, North Park, Miraloma Park, Diamond Heights, Laurel Heights, Buena Vista, Fort Mason, Lincoln Park, Inner Sunset, Marina, Monterey Heights, Merced Heights, Cow Hollow
San Francisco Hormone Clinic Locations
We provide bioidentical hormone replacement therapy (BHRT), testosterone therapy, and growth hormone therapy in the San Francisco area. We are also have hormone specialists in the neighboring areas of: San Jose, Pacifica, Oakland, Palo Alto, San Mateo, Milpitas, Sunnyvale, and Richmond, CA.
490 Post St Ste 419 San Francisco, CA 94102
2100 Webster St Ste 420 San Francisco, CA 94115
2000 Van Ness Ave Ste 215 San Francisco, CA 94109
2233 Post St Ste 105 San Francisco, CA 94115
2300 Sutter St Ste 102 San Francisco, CA 94115
148 Noe Street San Francisco, CA 94114
728 Pacific Ave. Suite 401 San Francisco, CA 94133
55 Francisco St. Ste 430 San Francisco, CA 94133
2622 Ocean Ave. San Francisco, CA 94132
1440 Southgate Ave Ste 2 Daly City, CA 94015
400 30th St Ste 10 Oakland, CA 94609
3300 Webster St Suite 107 Oakland, CA 94609
2412A Central Ave Alameda, CA 94501
1228 Solano Ave Albany, CA 94706
2915 Telegraph Ave Ste 100 Berkeley, CA 94705
3000 Colby St Ste 100 Berkeley, CA 94705
2850 Telegraph Ave Ste 212 Berkeley, CA 94705
2089 Vale Rd Ste 14 San Pablo, CA 94806
1828 El Camino Real Ste 707 Burlingame, CA 94010
1321 S Eliseo Dr 1st Fl Greenbrae, CA 94904
California Hormone Clinic Locations
Call or text (305) 682-1818 or complete a Free Consultation Form