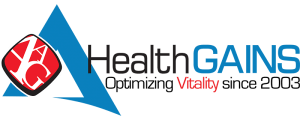 HealthGAINS is proud to be known nationwide as a proven leader in providing the benefits of hormone replacement therapy. Our Sacramento hormone specialists have many years of expertise in providing the safest and most effective bioidentical hormone replacement therapy (BHRT).
Our Sacramento hormone doctors and certified technicians, know how hormone imbalances can keep you from doing great things in life. We want all men and women in Sacramento and the surrounding areas to be able to achieve peak performance at any age.
What is Bioidentical Hormone Replacement Therapy?
Are you interested in HRT? Then you probably have many questions:
What is Hormone Replacement Therapy?
How are bioidentical hormones different from synthetic hormones?
Is HRT Safe?
What are the benefits of BHRT?
To answer these and more questions, you first have to understand a bit more about your hormones, and the critical roles they play. Hormones control most of your vital bodily processes.
Hormones are vitally important to the way your body works, but they are not made in an unlimited supply. The older you get the more hormones you use up. All of those critical bodily process that rely on balanced hormones slow down, or become less efficient, and you start to feel "old."
The objective of HRT is to return what time and nature take from you. By correcting any hormone imbalances and raising your hormone levels, you will soon be able to feel and perform more like you did years ago. In a very real sense, hormone therapy can "turn back the clock."  We only use bioidentical hormones.
BHRT is the safest and most effective form Hormone Replacement currently available. That is because bioidentical hormones are exact duplicates to the hormones normally produced by your body.
For a free consultation call (305) 682-1818
The Benefits of Bioidentical Hormone Therapy
Bioidentical hormone therapy has dozens of benefits. BHRT is designed to you regain your youth, and help you to look and feel younger, as well as perform better at everyday tasks. Here are just a few of the many benefits of BHRT:
Increased energy
Helps you burns fat
Helps build lean muscle
Improves sleep
Improves libido and sexual wellness
Provide greater focus and clearer thinking
Combats depression and mood disorders
Hormone Therapy Specialist Near Me (305) 682-1818
Who Benefits From BHRT?
Just about anyone who is over 35 and not exactly "feeling as young as they used to," can benefit from BHRT. Do you find yourself slowing down? Are you having trouble concentrating at work, having memory issues, feeling tired, and/or having trouble in the bedroom?
Then you may be a candidate for BHRT. You do not have to accept these things as "simply getting older."  Our Sacramento anti-aging physicians and HRT specialists, want you to know you can be your best at any age!
Click to contact our specialist today
How Do I Know if I Need Hormone Therapy?
Hormones regulate or control so many important bodily functions. Hormones do not work alone, but all work together in kind of special dance. If any of them are "out of step" with the music, hormone imbalances can occur. They common signs that you hormones may be out of balance or low include:
An overall lack of energy
Mood swings
Weight gain, particularly an increase in belly fat
Muscle Loss
Poor Sleep
Night sweats (women)
Hot flashes (women)
Erectile Dysfunction (men)
Loss of libido or sex drive
Cognitive difficulties
Do any of the above sound like you? If so, contact our Sacramento anti-aging physicians and schedule an appointment to have your hormones tested.
Complete a Free Consultation form now
Bioidentical Hormone Therapy for Men
Declining levels of testosterone in men can have a serious negative impact on life! HRT for men is designed to return your testosterone to normal. A man's testosterone level peaks in your 20s. After that it is in steady decline. That loss of testosterone can lead to a lack of vitality, weight gain, cognitive difficulties, and "trouble in the bedroom."
Our male hormone replacement therapy programs can restore your youth and your self-confidence. Low testosterone in men, also referred to as Low-T, can have a negative impact on many aspects of your life, from you relationships, to your job performance. Bioidentical Hormone Therapy for men can help give you back what time and nature take away, and put you back on your path to being a younger, stronger, healthier you!
Bioidentical Hormone Therapy for Women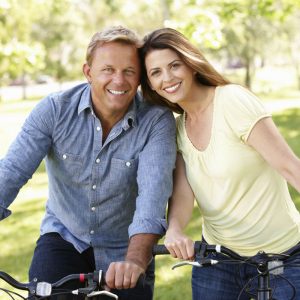 Oftentimes, when people hear the term "hormone replacement therapy," they think that it only refers to men with low levels of testosterone. This is simply not the case. Bioidentical hormone replacement therapy (BHRT) can benefit both men and women, regardless of their age.
When considering bioidentical hormone therapy, you may be looking to address a range of conditions. As women age, they can experience:
Hot flashes
Night sweats
Fatigue
Depression
Anxiety
They may also experience some of the more unpleasant symptoms of menopause.
BHRT is a perfectly safe form of therapy that has revitalized women throughout the Sacramento area. This type of treatment does not rely on medications with hidden ingredients. Instead, it uses hormones that are identical to those in the human body. Not only does this deliver results, but it also reduces the risk of side effects.
If you are over the age of 35 years old and fear that low or imbalanced hormone levels are threatening your quality of life, you could benefit from BHRT. Upon receiving an evaluation from a HealthGAINS wellness advisor, you can learn more about whether this type of treatment is right for you.
Side Effects of Hormone Replacement Therapy
Anyone thinking about hormone therapy will be concerned about the side effects of hormone replacement. The truth is HRT is actually far less harmful, and has less side effects than you may think.
In fact, many of the side effects of hormone therapy that you think you are familiar with, mostly have to do with the use of synthetic hormones and not bioidentical hormones.
Bioidentical hormone side effects are few and far between. That is because your body cannot distinguish bioidentical hormones from your own hormones. That is why there are very few BHRT side effects.
Even the reports of serious side effects of HRT, like that Hormone Therapy can cause cancer, or heart attacks are largely false! In fact, some of the newest research on HRT suggests that it may lower your risk of heart disease and some cancers!
See how Human Growth Hormone Therapy changes this patient's life: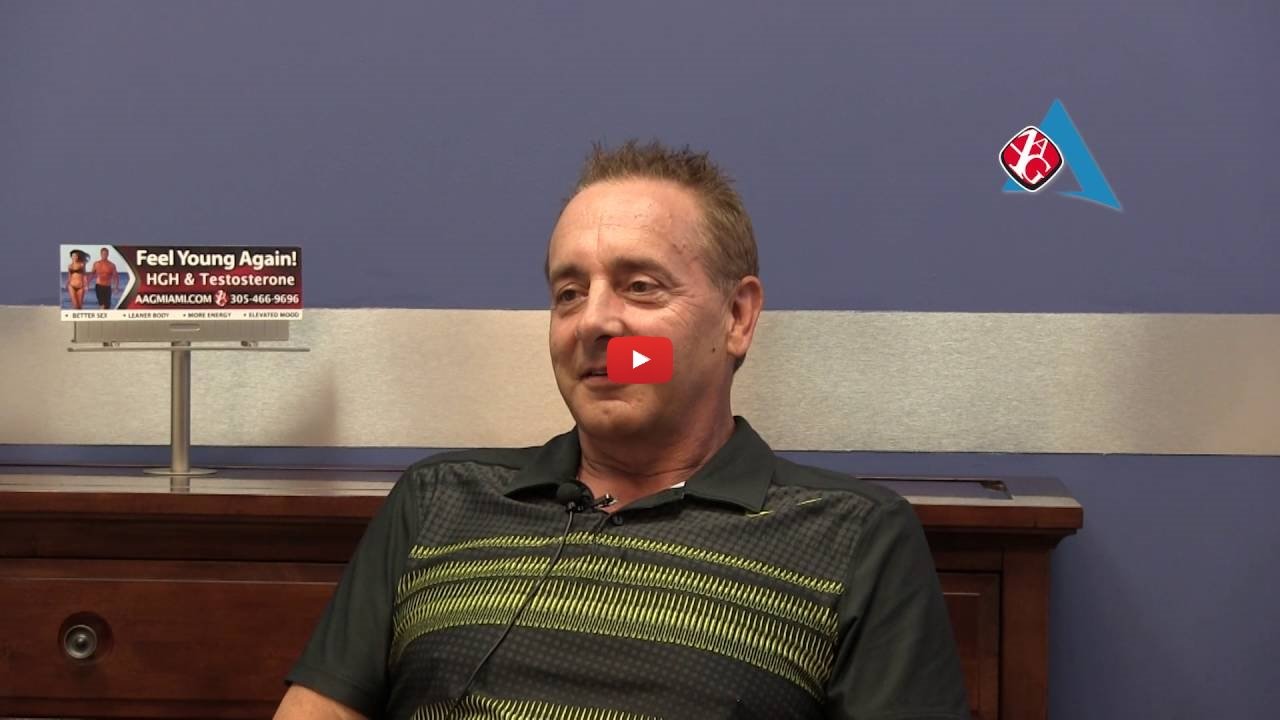 Types of Hormone Replacement Therapies
There are various types of HRT treatments and hormone replacement delivery methods. HRT can be provided in pills skin patches, creams, HRT injections, or hormone replacement therapy pellets.
Testosterone – Testosterone is the most critical hormone for men. However, women may benefit from testosterone therapy as well. Your HRT treatment for testosterone therapy will be carefully crafted to give you the energy, drive, libido and strength you had when you were younger.
HGH – Human Growth Hormone, or simply growth hormone, may very well be the "Fountain of Youth. The many anti-aging benefits of growth hormone therapy for both men and women are astounding. Bioidentical growth hormone can restore your vitality, fight weight gain, improve sexual function, and more!
Sermorelin – Sermorelin is not a hormone, but it helps to stimulate the production and secretion of other hormones such as HGH and testosterone. Sermorelin Therapy may be used in conjunction with BHRT.
Thyroid Hormone Therapy – Many of the symptoms we associate with "old age," such as: thinning hair, fatigue, muscle aches, even depression, are actually related to declining levels of thyroid hormone. Thyroid replacement therapy can help you to counteract various symptoms of aging.
Ipamorelin Therapy – Ipamorelin is the newest growth hormone releasing peptide (GHRP). It is similar to Sermorelin, in that it signals your pituitary to release more natural growth hormone. Ipamorelin can improve your strength and vigor, improve your immune system, improve sleep…and more!
Hormone Therapy Consultation in Sacramento
Our hormone specialists cannot tell if you need HRT without running a series of hormone tests. To qualify for and achieve the many benefits of HRT, whether you are a man or a woman, you must have your hormone levels tested and properly evaluated. Our hormone specialists use only the most sophisticated and state-of-the-art hormone tests available today. Once your lab work has been completed and we have the results of your hormone tests, our Sacramento anti-aging doctors will be able to create your individualize bioidentical hormone program.
Hormone Replacement Therapy Testimonials
"I am a man, 55 years old. I was feeling tired, putting on weight, I couldn't think clearly, even my performance at work suffered. Since I started bioidentical hormone replacement therapy, I have more energy, I am looking great, feeling great. I basically have my life back!" — David Z. – Granite Bay, Sacramento Metropolitan Area
"When you get to be my age, you start to worry about everything. This hangs here, and that drags there. But, I can live with my looks changing – to a point. I'm over 40, and it's the other stuff I am really concerned about. You know, the mood swings, lack of interest in sex, the "foggy thinking." And I know the older I get the worse it's going to get. That is why I looked into starting HRT now… and I am so glad I did!" — Giselle K. – Natomas, Sacramento
"Hey, I am in my late 50s, and I tried those "little blue pills." But, they gave me headaches, and besides who wants to have to take pill every time the mood strikes, or the moment is right? I tried testosterone therapy, and it's been good by pills, and hello better sex ever since!" — James P. – Land Park, Sacramento
Finding a Hormone Replacement Doctor in Sacramento
Like Jim, Giselle, David, and hundreds of our other patients, hormone therapy can change your life! We can help you locate a hormone specialist in Sacramento, or in: Elk Grove, West Sacramento, Rosemont, La Riviera, Florin, and Rio Linda, CA.
Hormone Therapy FAQs
How are bioidentical hormones different from synthetic hormones?
Synthetic hormones are made in labs using chemical compounds. Bioidentical hormones are custom compounded from all natural sources to your particular needs. More importantly bioidentical hormones are exact duplicates of your body's on natural hormones – molecule for molecule.
Are Bioidentical Hormones Safe?
BHRT using bioidentical hormones is actually the safest form of hormone therapy there is. Since bioidentical hormones are "identical" to those made by your body, they are better recognized by your body and have fewer side-effects than synthetic hormones.
How much does hormone replacement therapy cost in Sacramento?
We pride ourselves on providing the most cost effective HRT in your area. Of course the cost of HRT differs from patient to patient, but you can expect to pay from $600 to about $2500 per month depending on your age, gender and results of your hormone tests.
How long until I see results using hormone therapy?
The full benefits of hormone therapy are usually not seen for several months. However, many of our clients start to see results, particularly when it comes to having more energy or improvements in sexual drive in a few weeks.
Can hormone therapy be used for weight loss?
People often wonder if hormone imbalances lead to weight gain. A hormone imbalance does not cause weight gain, but hormones are involved in fat metabolism. Hormone therapy should not be a replacement for a good diet and exercise, but HRT can and does improve your ability to burn fat and build lean muscle, and therefore can help you lose weight and get in better shape.
Serving the following neighborhoods in Sacramento:
Land Park, Downtown, Old Sacramento, Alkali Flat, Pocket, Old North Sacramento, Ben Ali, Boulevard Park, Central Oak Park, College Glen, Colonial Heights, Curtis Park, Dos Rios Triangle, East Sacramento, Elmhurst, Erikson Industrial Park, Gateway Center, Greenhaven, Hagginwood, Hollywood Park
Watch this testimonial to see how Hormone Therapy for Men helped this patient: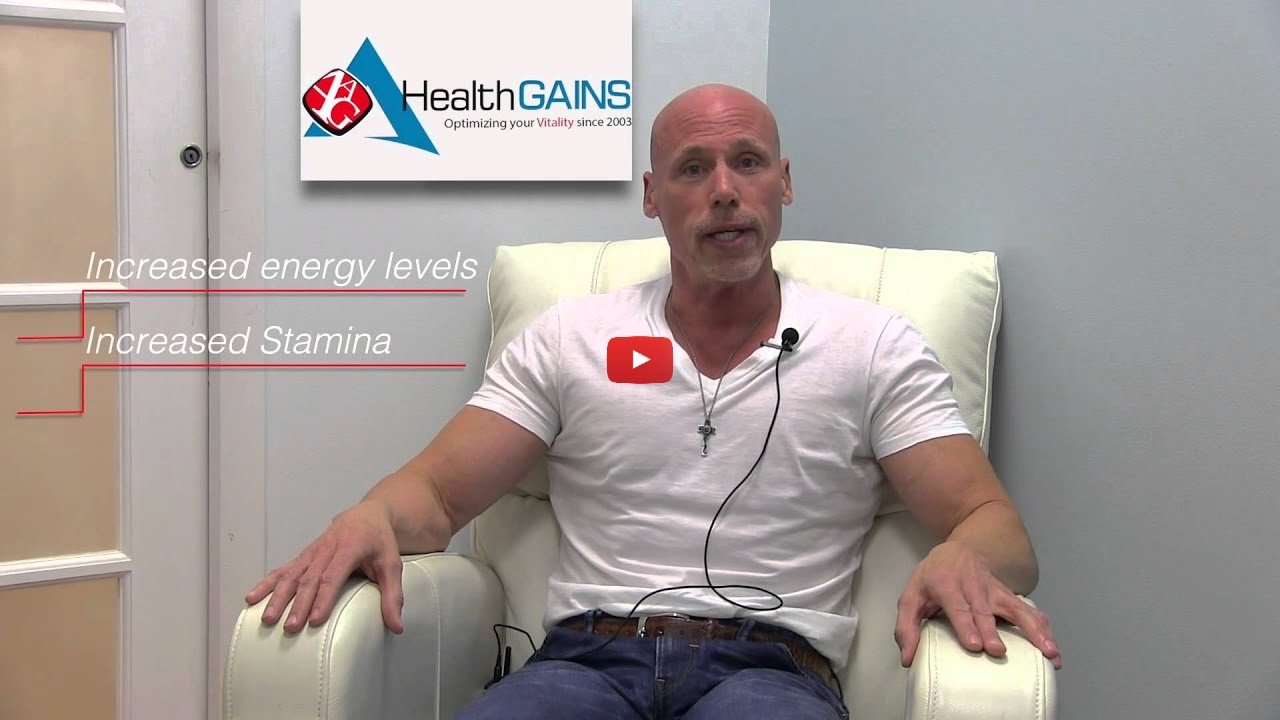 Sacramento Hormone Clinic Locations
We provide men and women with testosterone therapy and growth hormone therapy, with the goal of correcting hormone imbalances in Sacramento and around Sacramento. Our hormone doctors also prescribe Hormone Therapy in: Elk Grove, West Sacramento, Rosemont, La Riviera, Florin, and Rio Linda, CA
500 University Ave 2nd Fl Sacramento, CA 95825
478 Howe Ave Sacramento, CA 95825
8100 Timberlake Way Ste B Sacramento, CA 95823
6620 Coyle Ave Ste 109 Carmichael, CA 95608
1730 Santa Clara Dr Roseville, CA 95661
588 N Sunrise Ave Ste 150 Roseville, CA 95661
6815 Five Star Blvd Suite 105 Rocklin, CA 95677
1008 Riley St Ste 4 Folsom, CA 95630
1600 Creekside Dr Ste 3500 Folsom, CA 95630
89 Lincoln Blvd. Lincoln, CA 95648
California Hormone Clinic Locations
Call or text (305) 682-1818 or complete a Free Consultation Form