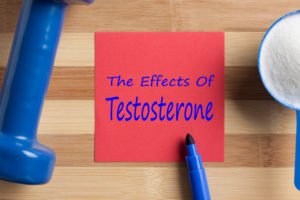 Though medically prescribed testosterone therapy is often very safe and effective at helping men regain vitality, side effects occur on occasion and may vary on an individual level.
The side effects of testosterone injections, according to the Mayo Clinic, may include a variety of possible occurrences, including:
Increased acne
Male breast growth
Testicle shrinkage
Limited sperm production
Worsening sleep apnea
Increased risk of blood clots
If one chooses to undergo hormone replacement therapy, part of their treatment will include keeping the side effects of testosterone injections to a minimum.
Testosterone Therapy Can Address the Symptoms of Aging
According to Healthline, testosterone therapy is a well-rounded approach to managing the symptoms of aging. Hormone replacement therapy works using bioidentical hormones, which means they are quite similar to the hormones produced in the body, according to the Cleveland Clinic. Unlike synthetic hormones, bioidentical testosterone is recognized by the body, molecule-for-molecule, and is absorbed and utilized in the same manner. This means it has a much lower likelihood of negative side effects. It is an option for men who wish to "turn back the clock" to restore vitality, energy levels, sexual wellness, and muscle mass.
As men age, their testosterone levels begin to decrease. Harvard Health Publishing notes that a man's testosterone is at its peak during his late teens, with a steady level throughout his 20s. After 30, levels begin to decrease, and each year, a 2% loss continues throughout one's 40s and 50s.
Testosterone is responsible for many different functions within the body, including sexual performance, physical stamina, emotional wellness, and cognitive function. Therefore, as testosterone levels decrease, these functions can begin to dwindle as well.
How Customized Testosterone Therapy Works
Testosterone therapy is applied as part of a well-rounded health regimen that seeks to promote a man's overall wellbeing. When working with HealthGAINS, patients are under the care of a trained wellness provider, and testosterone therapy is always medically supervised. HealthGAINS' services are entirely customized based on the needs of their patients, and testosterone dosages are adjusted as needed throughout the course of one's treatment.
Testosterone therapy is not about making one's body produce more testosterone. What it does is pick up where one's body is lacking; it is akin to replacement therapy. It does not work by stimulating the production of more testosterone, but rather, makes up for what one's body is no longer producing.
For a free consultation, call (305) 682-1818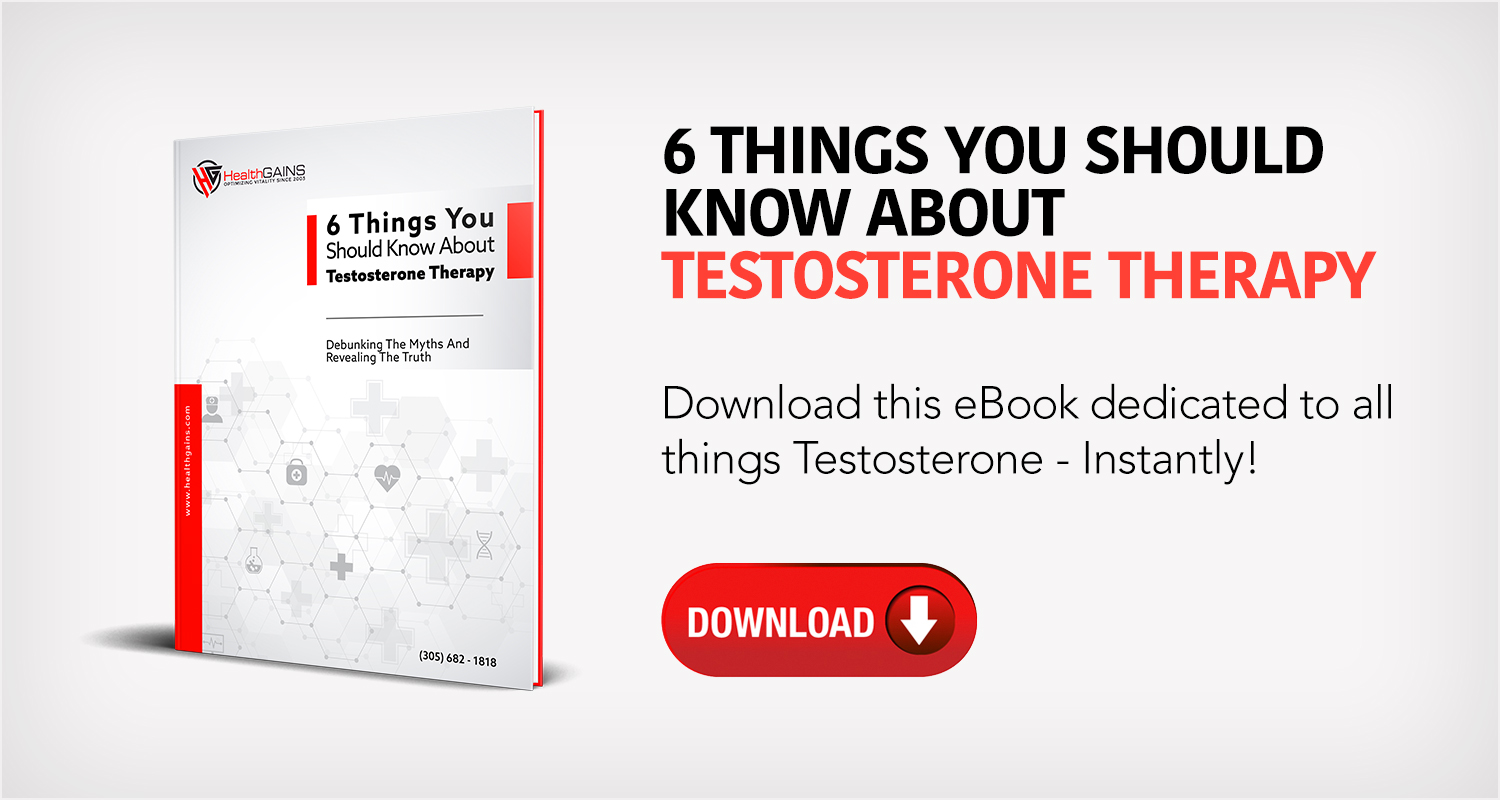 How Long Testosterone Injections Take to Work
Many men often experience notable results after just a few weeks of testosterone therapy. The length of time for treatment varies for each patient. Testosterone therapy generally lasts between six months and one year. However, all programs are designed to treat individuals based on their needs, lifestyle, and long-term goals.
The goal of testosterone therapy is to restore the body's testosterone levels so that one can function optimally. The aim is to help men return to their "old selves," with more energy, more strength, and more vitality. More testosterone means an overall leaner, stronger physique, with higher levels of energy, and improved sexual functions.
A Well-Rounded Approach to a Healthy Lifestyle
Testosterone therapy takes a variety of individual factors into account, and this is why individual plans are created. The process of the therapy is more than just providing injections to correct an issue; HealthGAINS' program takes lifestyle factors and the normal effects of aging into account to create a wellness plan that seeks to produce optimal results.
Their patients are educated throughout the treatment process regarding lifestyle modifications such as diet, exercise, vitamins, and getting proper sleep to ensure proper hormone production is well-supported.
Learn More About Testosterone Injections with HealthGAINS
There is a wide array of benefits that may be available to men seeking to correct their declining hormone levels. As men age, testosterone typically decreases, causing a range of symptoms that can really put a damper on daily life. Although aging is an inevitable process and only one aspect of low testosterone, there are options available to promote one's health and wellbeing. Testosterone injections may be a solution if one is seeking to gain more energy, more stamina, greater sexual function, and stronger muscles and bones.
Keep in mind, like any medical treatment, testosterone therapy is based on one's individual needs, and results may vary. Additionally, factors such as age, overall health, and preexisting medical conditions may have an effect on one's results. However, with the right help, the negative side effects of testosterone injections are minimal.
If one is interested in testosterone injections and what types of hormone therapy are available, contact HealthGAINS to learn more by calling (305) 912-8828.
Call or text (305) 682-1818 or complete a Free Consultation Form