Healthline reports that some exercises increase testosterone—at least temporarily. These include resistance training and high-intensity interval training.
Health Benefits of Increasing Testosterone
Increasing testosterone is a goal for many people, and for good reason. Harvard Health Publishing states that testosterone aids in:
The development of the penis and testes
The deepening of the voice during puberty
The appearance of facial and pubic hair starting at puberty; later in life, it may play a role in balding
Muscle size and strength
Bone growth and strength
Sex drive (libido)
Sperm production
Healthline notes that testosterone levels can also reduce a person's risk for serious medical conditions like:
Type 2 diabetes
Heart disease
Obesity
For a free consultation, call (305) 682-1818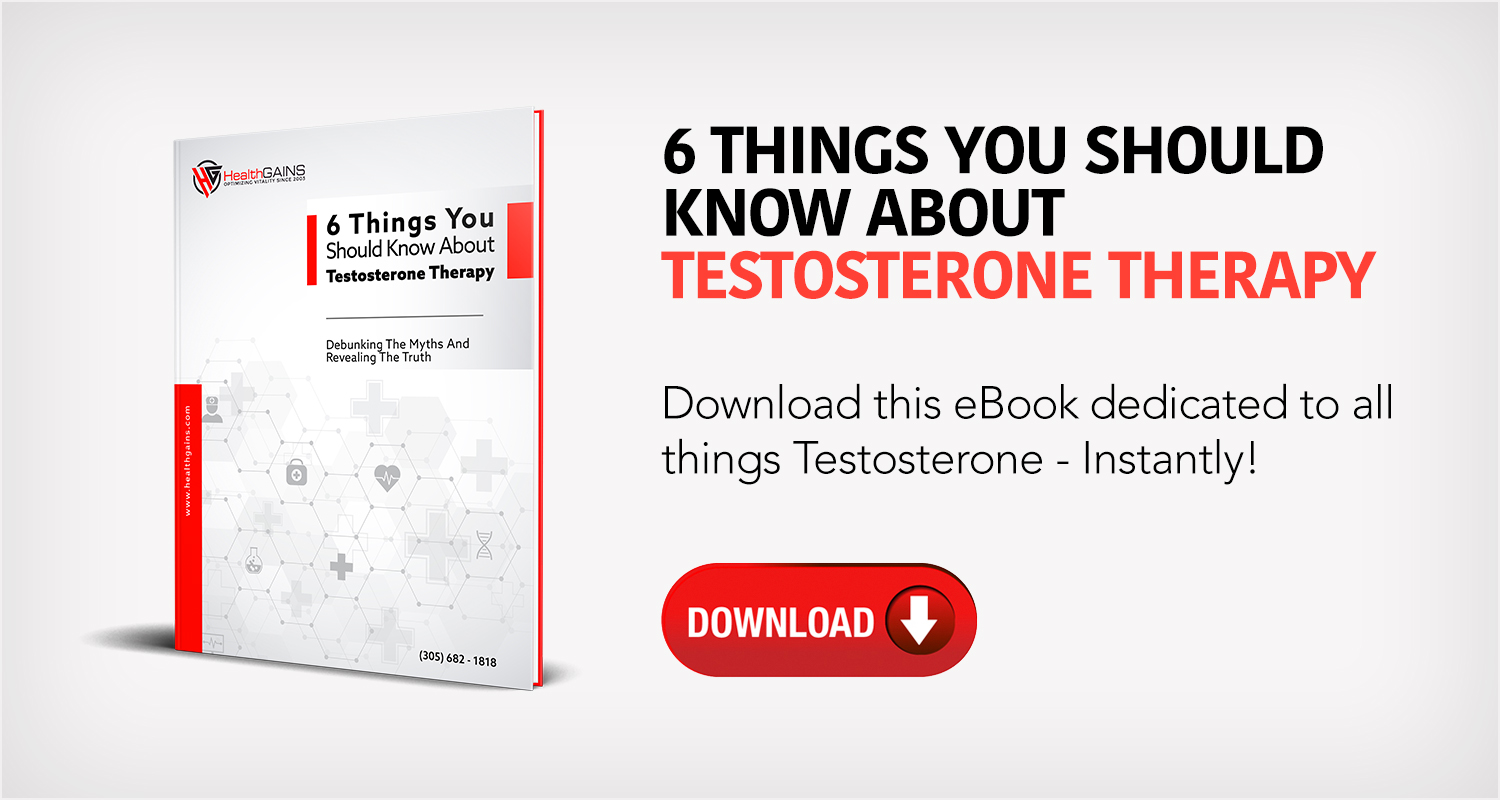 Exercises That Increase Testosterone
Some types of exercises have been scientifically linked to increased testosterone levels, but the type of exercise a person performs and their biological sex can affect said testosterone levels as well.
Resistance Training
Weight lifting can increase testosterone in both the short- and long-term. A 2001 study published in the International Journal of Sport Nutrition and Exercise Metabolism (IJSNEM) states that "resistance exercise can induce.. increases in testosterone." Resistance training can include the following exercises:
Squat
Deadlift
Bench press
Row
Pullup/chinup
Overhead press
Pushup
High Intensity Interval Training
Another form of exercise scientifically linked to increased testosterone levels in men is high-intensity interval training. A Journal of Endocrinological Investigation study revealed that interval training (in which men ran on a treadmill intensely for 90 seconds and then had 90-second recovery periods) provided higher boosts of testosterone than running for 45 minutes without a break.
Exercises that Can Decrease Testosterone
Some types of exercise have actually been shown to decrease testosterone levels—for example, chronic endurance exercise. A PLOS One study reported that HIT training can reduce sex hormones in some women.
Click to contact our specialist today
Other Ways to Increase Testosterone
As people get older, their testosterone levels naturally decrease. Men's testosterone levels begin to drop once they reach their 30s or 40s. "Bioavailable levels of testosterone drop by 2%-3% per year," according to Clinical Interventions in Aging.
Healthline reports that other ways to reduce testosterone include:
"Eat a diet high in protein, fat, and carbs
Reduce your stress and levels of cortisol
Get out in the sunshine, or take vitamin D supplements
Try…vitamin supplements, such as zinc and vitamin B
Get about 7 to 10 hours of sleep every night
Take natural herbs, such as ashwagandha, horny goat weed, and ginger
For people with penises, avoid exposure to chemicals that can increase natural estrogen, like BPA"
Another way to increase testosterone levels is via:
Hormone Therapy
Hormone therapy is one of the most effective ways to increase testosterone levels because testosterone is placed directly into the body, where it can be more quickly filtered into the bloodstream. Hormone therapy should only be completed under a qualified doctor's care, in order to determine how long therapy should last and in what dosage. This type of therapy can direct just the right amounts of testosterone into the body to reach "normal" levels.
Complete a Free Consultation form now
Find Out More with HealthGAINS
Now that people know what exercises increase testosterone, they may want to explore additional options for increasing their testosterone levels. HealthGAINS is a wellness practice that provides comprehensive services to help optimize a person's brain, body, and sexual health.
HealthGAINS practitioners consult with patients to learn their objectives, conduct a physical exam, and run necessary tests to get an overall picture of a patient's health and testosterone levels. Interested parties can learn more about how HealthGAINS may be able to help with increasing testosterone levels by calling (305) 682-1818.
If a patient is nervous about any possible side effects, their doctor will speak with them throughout their treatment about any concerns they have. A patient may feel the positive effects within weeks of their first visit. We can bring our clients back to their peak physical performance. We can help clients burn fat, increase their libido, and improve their mental health.
A doctor can work with a patient to build a diet and exercise plan to maximize results. Low testosterone may result in lessened growth in the penis and testes, according to the Mayo Clinic. Depending on a patient's specific circumstances, we may be able to help them in this area as well. Call our team today to learn about options.
Call or text (305) 682-1818 or complete a Free Consultation Form