Low testosterone can affect your sperm count, but lower levels of testosterone can still be enough to produce healthy sperm. In addition to that, sperm production doesn't rely entirely on testosterone levels because it is more dependent upon other hormones.
Reasons for Low Testosterone
Testosterone levels drop for the following reasons:
Advancing age
Stress
Abusing alcohol and/or marijuana
Chronic use of opioids
Soy consumption
Obesity
Diabetes
Injury to the testicles
Chemotherapy or radiation treatment
For a free consultation, call (305) 682-1818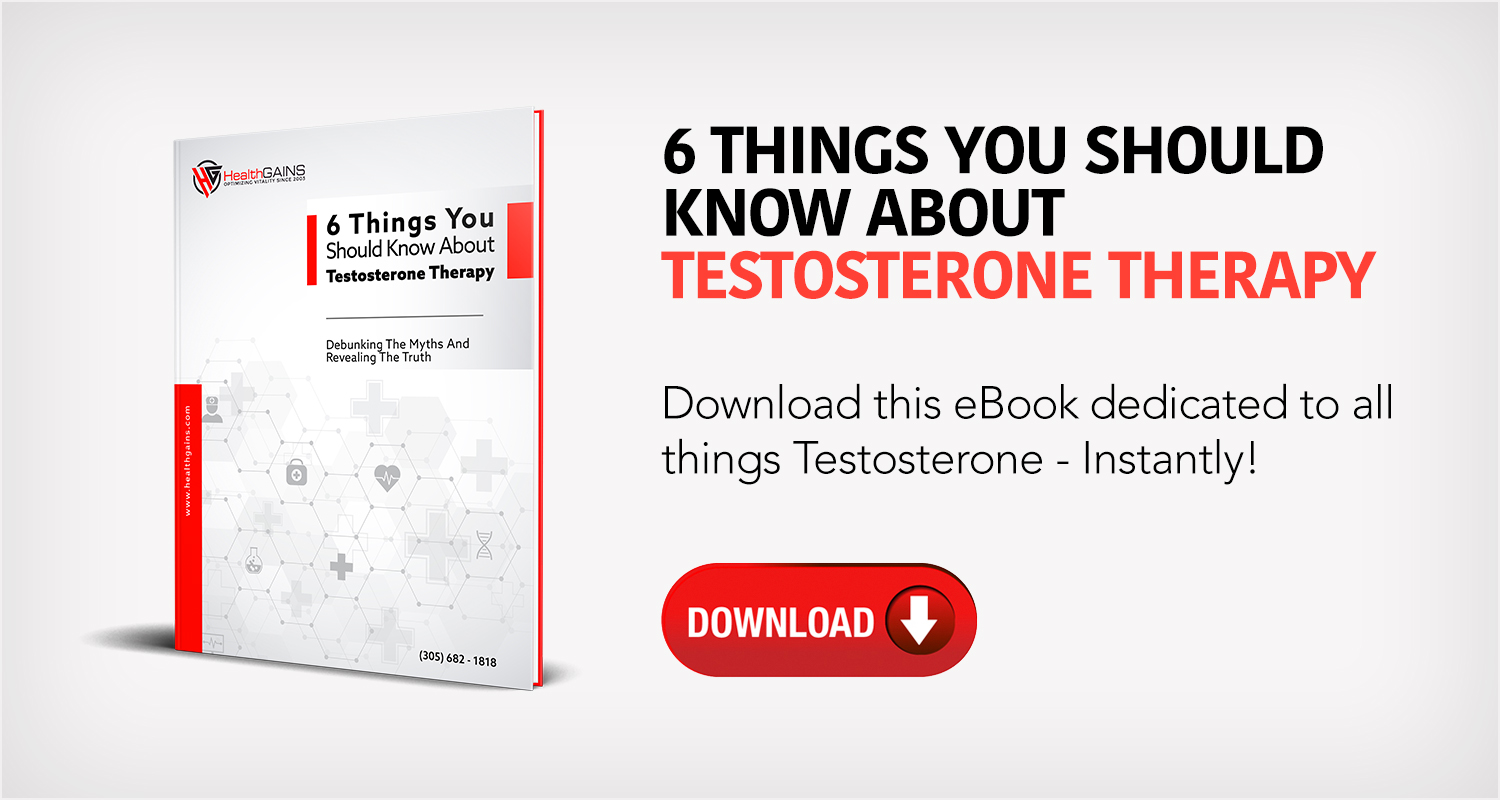 A Low Count
A low count means that there is less than 20 million sperm per milliliter of semen. A normal count would be 40 million to 150 million sperm per milliliter of semen. Several other specific things can cause your count to be lower than is optimal. In most cases, boys born with undescended testicles have this condition surgically corrected. If this did not happen for you for whatever reason, it can be causing your low count.
Some men engage in activities that prevent their bodies from producing as much sperm as is needed. For example, some men enjoy taking hot baths and wearing tight underwear, but this is detrimental to sperm production. If you spend too long a time engrossed in athletic activity, it reduces sperm production. Even electric blankets can cause your count to decrease.
A low count isn't necessarily the only issue. The viability of sperm cells is known as "motility," and a sperm's motility can be hampered by hormonal or other issues. For example, if you have scar tissue, this deprives your sperm of motility by preventing it from going through the reproductive system. Your sperm will not be considered normal if it doesn't maintain a normal shape and cannot swim for at least two hours after being released.
The Perilous Journey of Sperm
Unfortunately for some men, reproduction requires that a man release 200 to 400 million sperm in just one ejaculation! Even though this is the case, only 1 in 1,000 of these sperm will have the opportunity to reach the egg or ovum. Several millions of sperm enter the vagina, but most of them fall out of the area simply due to gravity unless the lady remains still to give the sperm time to make their journey.
The female vagina is an acidic place that is incredibly inhospitable to many things, and this includes sperm. This acidity kills a lot of sperm in the vagina, and those that aren't killed need to swim against the current of fluid that comes from the cervix so that it can make it into the uterus. Half of these surviving sperm go to the wrong tube for their trouble; the wrong tube is the one that doesn't have an egg.
Approximately 2,000 sperm go into the right tube, but there are currents that hinder their access to the egg. The sperm that makes it through enters the fallopian tube and fertilizes the egg. With so much working to prevent fertilization, it isn't surprising that 200 million sperm are needed to have one sperm impregnate a female.
Click to contact our specialist today
Problems with Fertility
Infertility becomes an issue as men delay fatherhood until their 30s and 40s. It is a problem that increases as the man's age increases. Some in this population can become parents with the fertility treatments that are available to them these days.
One fertility treatment is known as "artificial insemination," and men with low sperm counts are candidates for this procedure. Reproduction occurs when the physician collects your sperm and then freezes it. After enough sperm has been collected, the physician will inject the sperm into the lady when she is ovulating.
Complete a Free Consultation form now
Signs of an Infertile Male
Being unable to conceive a child is a symptom all on its own of a major problem for men, but this condition has several other symptoms, including the following:
A count of less than 15 million sperm per milliliter of semen
Decreased presence of facial or body hair
Gynecomastia or abnormal breast growth
Not being able to smell
Several respiratory infections
A lump, swelling or pain in the testicles
Erectile dysfunction
Age-Related Low Testosterone
Age related low testosterone is one of the main reasons that men have difficulties fathering children. Your body naturally decreases sperm production as you age, but this doesn't necessarily cause infertility. There have been many examples of men fathering children in their later years. For example, the 42-year-old wife of Julio Iglesias, Sr. had their child on July 26, 2006. He died at the age of 90 in 2005. Anthony Quinn became a father for the last time at age 81 in 1996 and Tony Randall was 78 when his second child was born.
Testosterone Replacement Therapy (TRT)
If you are concerned about your testosterone levels, you may be interested in our safe testosterone therapy.
Contact us at (305) 682-1818, and we will answer all of your questions about our testosterone or TRT therapy. If you would like, we can make an appointment for you to come into the office. Give us a call today.
References:
Call or text (305) 682-1818 or complete a Free Consultation Form