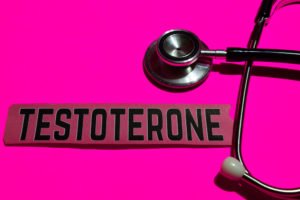 Age Related Low Testosterone
If your testosterone levels are low, it could be because of your age. As time goes by, your testosterone levels begin to slowly decline at around age 35. When this begins, your testosterone levels drop about 1.6% every year. Approximately 20% of men in their 60s, 30% of men in their 70s and 50% of men in their 80s complain of low testosterone levels each year.
For a free consultation, call (305) 682-1818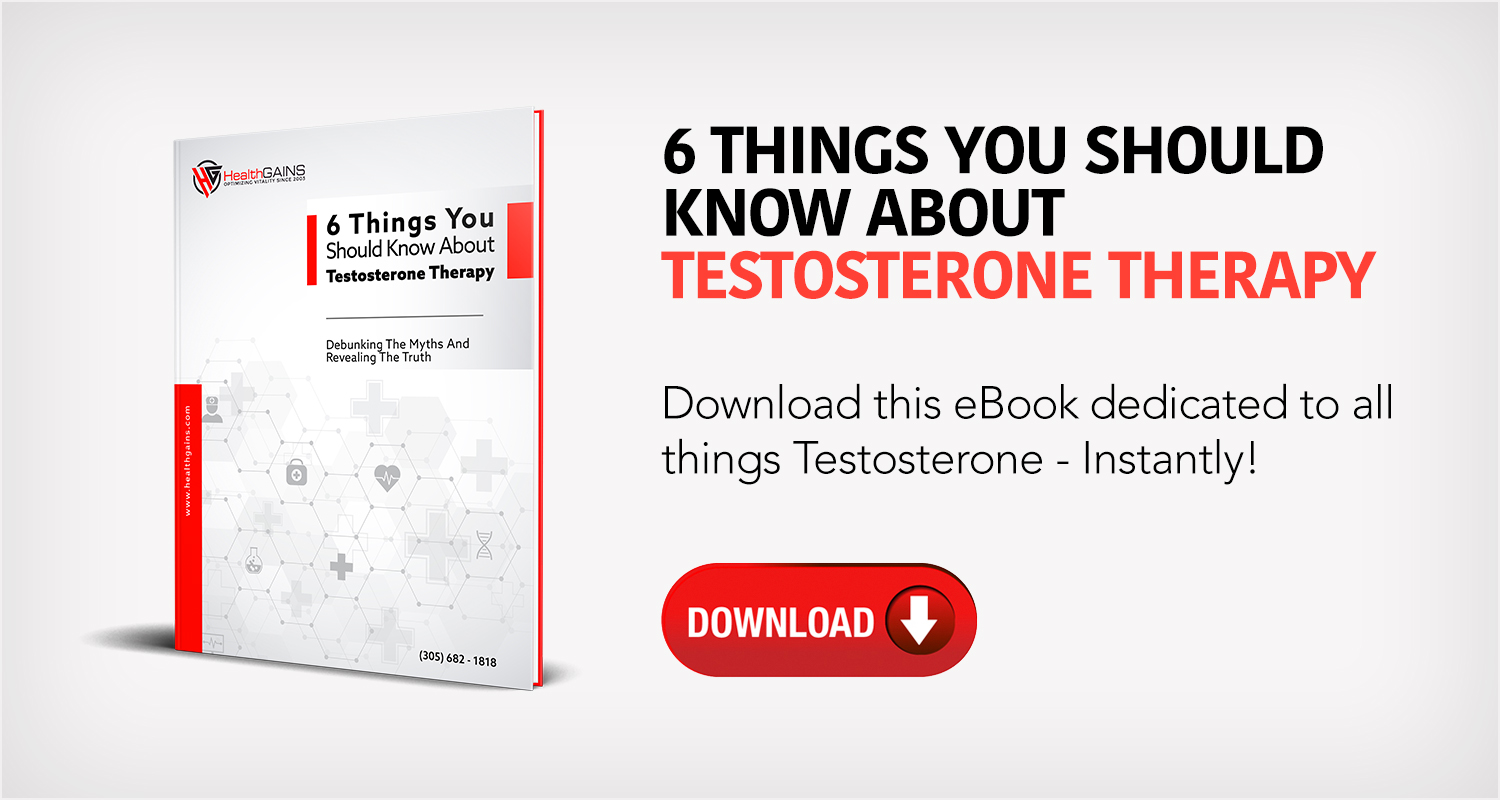 Testosterone Production
The hypothalamus is the organ that keeps tabs on the amount of testosterone you have running through your blood, and it works to ensure that your levels remain stable. When the hypothalamus gets the signal that testosterone levels are low, it releases the gonadotropin-releasing hormone. This hormone stimulates the pituitary gland to release the luteinizing hormone.
The luteinizing hormone or LH stimulates the interstitial cells that are located inside the testes so that testosterone can be released. After the body senses that testosterone has been sufficiently replenished, the hypothalamus sends the pituitary gland a signal to stop producing testosterone. This is the system that slows down when you are experiencing low T.
Hypothyroidism
Hypothyroidism is a condition that presents itself when your levels of thyroid hormone are too low. This condition causes you to feel tired, and it is related to low levels of testosterone. Ordinarily, physicians discover that a man has low thyroid levels before his testosterone levels begin to fall.
Hypothyroidism causes the following symptoms:
Depression
Hair loss
Dryness of the skin
Pain in the muscles
An increase in weight
Constipation
The inability to tolerate cold
Fatigue
Click to contact our specialist today
Sleep Apnea
Low levels of testosterone can cause poor sleep quality. You may have trouble getting to sleep at night, but you may also wake up frequently during the night. Sleep apnea is also a condition with which men with low T are commonly diagnosed. The key symptoms are snoring and feeling tired after having slept the entire night and breathing that frequently stops and starts while you are sleeping.
You may go to bed early, but because you are constantly being awakened when you stop breathing throughout the night, your sleep is being disturbed. This prevents you from enjoying a restful night's sleep.
Complete a Free Consultation form now
Symptoms of Sleep Apnea
The symptoms of sleep apnea include the following:
Irritableness
Difficulty concentrating
Sleepiness during the daytime
Difficulty falling asleep
Having a headache in the morning
A dry mouth in the morning
Gasping for air during the night
Your partner tells you that you stopped breathing during the night
A loud snore
Depression
As testosterone levels decrease, they can cause you to feel tired and irritable and lower your libido, and low levels of testosterone can be the cause of it. In one two-year study, Dr. Molly M. Shores discovered that subjects diagnosed with low levels of testosterone were four times more likely to be diagnosed with clinical depression than the other subjects. Dr. Shores believes that depression may be triggered because low T levels cause a lower libido, anorexia and fatigue. According to Dr. Shores, aging causes the serotonin receptors to decrease, so older men would be vulnerable to depressive symptoms and the symptoms of low T.
Symptoms of depression include the following:
Feeling tired
Feeling sad
Loss of interest in sex
Loss of interest in work or hobbies
Eating too much or too little
The Natural Way to Increase Testosterone
If you are tired because your testosterone levels are low, one of the best things you can do is exercise. Any type of exercise will serve you well, including riding a bike, hiking, swimming, playing basketball or lifting weights. The exercise that you decide to do will increase your testosterone levels naturally, so if you aren't currently engaging in any physical activity now, it would be a good idea to start.
Testosterone Therapy
Our physicians prescribe testosterone therapy or TRT to treat hypogonadism or low levels of testosterone. It is a therapy that our physicians will recommend to you if you are experiencing the symptoms of low T. These symptoms include the following:
Low libido
Erectile dysfunction
Less semen production
Loss of hair
Loss of muscle mass
An increased amount of body fat
A decreased amount of bone mass
Memory loss
Reduced size of your testicles
The American Urology Association recommends diagnosing low T after a blood test determines that you have less than 300 nanograms of testosterone per deciliter of blood.
If you are interested in other ways that you can increase your testosterone levels other than just indulging in physical activity, you are welcome to call us at (305) 682-1818 for more information about low T levels and fatigue. We would also like to hear from you if you wish to set up an appointment to be examined by one of our physicians. We may be able to offer you our safe testosterone therapy so that we can treat your low energy. Give us a call today.
References:
Human Sexuality in a World of Diversity by Spencer A. Rathus, Jeffrey S. Nevid and Lois Fichner-Rathus.
Call or text (305) 682-1818 or complete a Free Consultation Form