HealthGAINS is a pioneer in creating customized hormone replacement therapy programs and hormone treatments for men and women all over the country. Our Los Angeles anti-aging physicians and hormone specialists are some of the best bioidentical hormone replacement doctors in the field. Our Los Angeles hormone therapy clinic has treated many folks for hormone imbalances and for the hormone loss that happens as you get older. We know how devastating that impact can be, and how the many benefits of HRT can help you live a longer, stronger, more vital life.
What is Bioidentical Hormone Replacement Therapy?
Patients searching for hormone therapy in Los Angeles have a lot of questions:
What is HRT?
What exactly are bioidentical hormones?
Are bioidentical hormones safe?
What makes bioidentical hormones different from synthetic hormones?
You have come to the right place for answers! To answer your BHRT questions, let's bring you up to speed on what hormones are and what do they do. Hormones manage or governor most of your body's most important functions. Everything from your sexual wellness, to how well you build muscle and burn fat, is regulated by your hormones. Even though hormones are so vital to so many bodily functions, and your overall health and wellness, you do not make them in unlimited supply. When you are young and growing, your hormone levels are very high. As you get older, they start to drop. The purposed of hormone replacement therapy is to give you back what time takes away, and return your ability to perform mentally and physically more like you could when you were younger, by raising your levels and correcting any hormone imbalances. Bioidentical hormone therapy is the safest and most effective kind of HRT that hormone doctors prescribe. The reason is in the name. Bioidentical hormones are "identical" to the hormones your body makes.
For a free consultation call (305) 682-1818
What are the Benefits of BHRT
The benefits of hormone therapy are many. The goal of hormone therapy is to add more years to your life, and more life to your years. The life-changing benefits of HRT are made even more so when you choose a provider of BHRT. The benefits of hormone therapy include:
Giving you increased energy
Helping you burn fat
Helping you build muscle
Improving sleep
Improving cognition
Fighting mood swings, anxiety and depression
Hormone Therapy Specialist Near Me (305) 682-1818
Who Can Benefit From BHRT?
Anyone who is over 35 and is beginning to experience the common hormonal imbalances that occur as we get older, could benefit from HRT. We prescribe hormone replacement therapy for men as well as hormone replacement therapy for women. So really, anyone over 35-65 who is could benefit from HRT The goal of bioidentical Hormone Therapy as prescribed by our Los Angeles hormone specialists is to restore your vitality so you can have the confidence to do great things!
Click to contact our specialist today
How Do I Know if I Need Hormone Therapy?
Hormones are you body's chemical messengers, they control many processes. Because of that they need to work together in a delicate balance. The usual signs of low hormones or hormonal imbalances include:
Lack of vitality
Changes in Mood
Putting on more weight than usual, particularly an increase in belly fat
Muscle Loss
Disturbed Sleep
Night sweats (women)
Hot flashes (women)
Erectile Dysfunction (men)
Loss of libido or sex drive
Cognitive difficulties
If you are experiencing any of the above, you should contact our Los Angeles hormone clinic and schedule a hormone test.
Complete a Free Consultation form now
Bioidentical Hormone Therapy for Men
The most important hormone for men is testosterone. Male Hormone Therapy is designed as a treatment for low testosterone, also known as low T. Your hormone levels must be maintained in a delicate balance for optimal health. That is the goal of hormone treatment for low testosterone. There can sometime be a problem with having too much testosterone, but hormone therapy for men is usually about solving the problems related to the testosterone decline that naturally occurs as we age. Testosterone hormone treatments for men are designed to help you achieve peak performance at any age. Bioidentical hormone treatments for men can:
Help you maintain weight and proper body mass
Improve Bone Density
Combat Erectile Dysfunction
Improve Libido
Improve Cognition
Improve Your Emotional well-being
Bioidentical Hormone Therapy for Women
Bioidentical Hormone therapy for women usually involves the replacement of several hormones. While women do produce testosterone, and can in some cases benefit from testosterone replacement therapy, the most common hormone treatments for women involve replacement of the female hormones, estrogen and progesterone.
Estrogen therapy can:
Relieve menopausal symptoms
Increase female life expectancy
Reduce the risk of coronary artery disease
Boost brain function
Help prevent osteoporosis
Improve skin and muscle quality
Progesterone therapy can:
Improve female libido
Calm and reduce stress and anxiety
Reduce the risk of some cancers
Boost thyroid action
Increase the metabolism of fats
Reduce bones loss and help prevent osteoporosis
Side Effects of Hormone Replacement Therapy
Anyone who is considering hormone treatments will obviously be concerned about HRT side effects, but, Hormone Therapy is actually a lot safer, and has much fewer side effects than you have been lead to believe. Most of the side effects of hormone replacement you have heard of involve the use of synthetic hormones and not bioidentical hormones. Bioidentical hormone side effects are very rare. Your body cannot tell BHRT hormones from the ones it normally produces, and that is why BHRT is the safest and most effective hormone treatments you can have. You may have heard reports of some major side effects of hormone replacement therapy, such as that HRT can cause cancer, or increase your risk of heart disease. Neither of these are true, and in fact some of the newest information on hormone replacement indicates that HRT may lower your risk of heart disease and some cancers!
See how Human Growth Hormone Therapy changes this patient's life: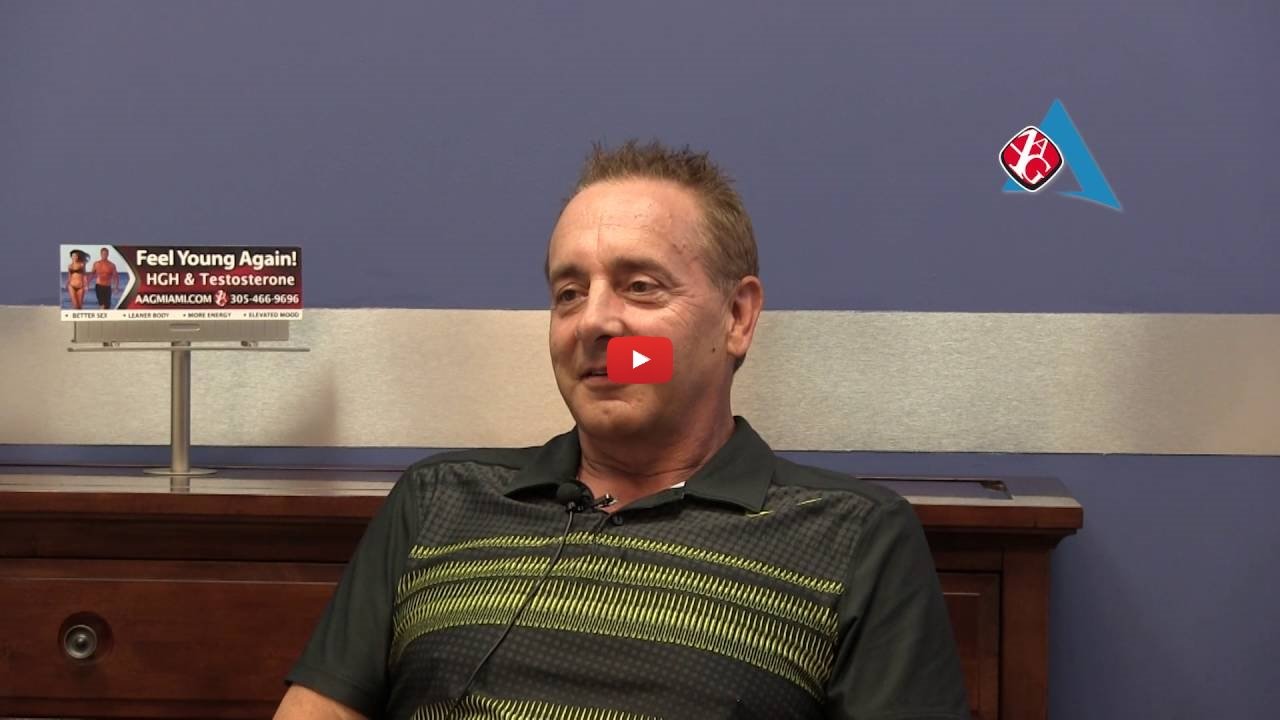 What Kinds of HRT is Available?
HRT is given in a number of ways. Hormone therapy can be prescribed as skin patches, oral medications, injections, or hormone replacement pellets. Your hormone treatment may include:
Testosterone – HRT for men is all about combating Low-T and boosting your levels of testosterone. Remember, real testosterone therapy is only available with a doctor's prescription.
Growth Hormone – Growth hormone is all the rage among celebrities here in LA! Make an appointment at our Los Angeles Hormone Therapy Center, and you just never know who you may see in our waiting room!
Sermorelin – Sermorelin therapy can be prescribed by itself or, along with your HRT program, Sermorelin is not a hormone, but it boosts you body's ability to make critical hormones such as testosterone and growth hormone.
Thyroid Hormones – Thyroid hormones are essential for cellular metabolism. People with low levels of thyroid hormones have slower metabolisms. Which leads to the associated problems, most noticeably chronic fatigue and weight gain.
Ipamorelin Therapy – Ipamorelin hormone treatment is often used in conjunction with growth hormone treatments. Ipamorelin helps encourage the production of not only HGH, but testosterone and other hormones.
Hormone Therapy Consultation in Los Angeles
Before you can start any hormone treatment plan, you will need our hormone specialists to run a test for your hormone levels. If you are looking for HRT for men, or HRT of women, you still need to start your hormone therapy with an accurate hormone test. Some hormone facilities use swab tests. We only do hormone tests by taking your blood and testing for all of your hormones and any signs of hormone imbalances. With the results of your hormone test in hand, our Los Angeles anti-aging physicians will be able to prescribe the kind of hormone replacement program that will work best for you!
Hormone Replacement Therapy Testimonials
"I'm pushing 60, and I have always been in great shape. But, lately no matter how much I work out, I have this "spare tire" I just can't lose. Another guy at the gym who looks ripped, told me to get my testosterone level checked. Sure enough my testosterone was low. I got on a program of bioidentical hormone replacement therapy, and I am looking great, feeling great, and my wife tells me she sees a BIG difference, and not just in the way I look!" — Gordon V. – Bel-Air, Los Angeles
"I'm a gal in my mid-50s, and was starting to get hit with the mood swings, the hot flashes, I run a business, I said, I've got no time to deal with this…I knew that Suzanne Sommers and a lot of other women swear by HRT. I made the call, I am at work, running my house hold, and never missing a beat – even my sex life is better!" — Henna G. – Malibu, Los Angeles
"I've been married a long time. My wife and I still enjoy getting romantic, but lately I was not able to satisfy her they I used to. I mean, she wouldn't say anything of course, but I could tell things were different. I did not like the way I was feeling, you know, like less of a man. The hormone doctors here really got me, and the program of testosterone therapy is making a big difference in our love life…" — Jorge D. – Pasadena, Los Angeles  
Watch this testimonial to see how Hormone Therapy for Men helped this patient: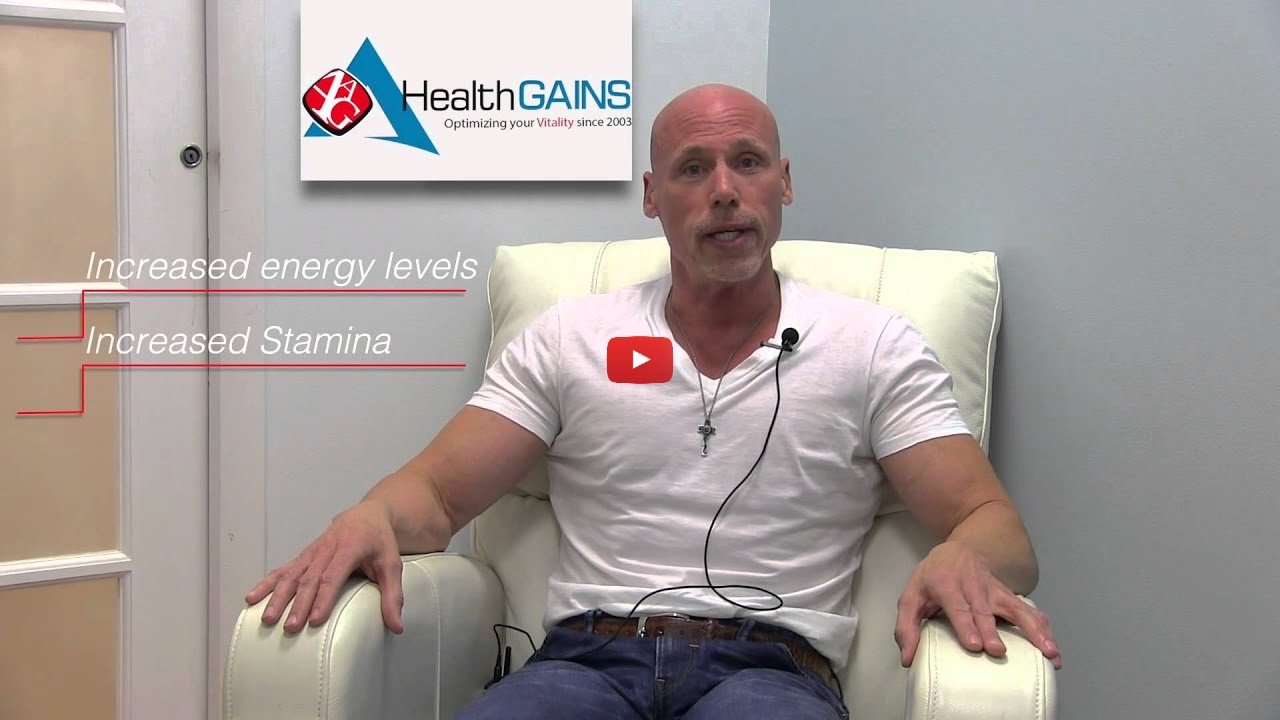 Finding a Hormone Replacement Doctor in Los Angeles
Hormone therapy can make you a new and better you. We can help you locate a hormone doctor in Los Angeles, or any of the following nearby locales: Hollywood, West Hollywood, Beverly Hills, Van Nuys, Anaheim, Century City, Encino, Pasadena, Burbank, and Culver City.
Hormone Therapy FAQs
What is the difference between bioidentical and synthetic hormones?
Bioidentical hormones are just what they sound like, completely identical to your own hormones on a molecular level. Bioidentical hormones are made from all natural sources by local compounding pharmacies. Synthetic hormones use artificial chemicals, and are made in big labs of the pharmaceutical companies.
Are Bioidentical Hormones Safe?
Since bioidentical hormones are chemically indistinguishable from your own hormones, they are the safest hormones you can use.
How much does hormone replacement therapy cost in Los Angeles?
The cost of hormone therapy will differ from patient to patient due to age, gender, and diagnosis. However, you could expect to pay anywhere from $600 per month to about $2500 per month depending on the results of your hormone test.
How long until I see results using hormone therapy?
It can take from a few weeks to a few months to feel the full effects of your hormone therapy treatments. In the first few weeks you will definitely notice renewed energy and vitality, longer term benefits such as improved cognition, and improved metabolism, may take a few more months to be realized. You hormone doctor will design a program to maximize your individual results, in the shortest amount of time.
Can hormone therapy be used for weight loss?
Hormone imbalances can affect your weight. Low testosterone for example can lower your ability to burn fat build muscle. HRT should not be considered a "weight loss treatment" but it can help you lose weight when it is combined with diet, exercise, and other lifestyle and behavioral changes.
HealthGains Torrance
23823 Hawthorne Blvd. Torrance, CALL – 90505 (310) 362-7870
Serving the following neighborhoods in Los Angeles:
Los Feliz, Mid-City West, Studio City, Rancho Park, Mount Washington, Beverly Crest, New Downtown, West Los Angeles, Westwood, Silver Triangle, Hollywood, Brentwood, Century City, Pacific Palisades, Encino, Silver Lake, Eagle Rock, Echo Park, Elysian Park, North Hollywood
Los Angeles Hormone Clinic Locations
We prescribe state-of-the art bioidentical hormone replacement therapy (BHRT), testosterone therapy, and growth hormone therapy in Los Angeles and around L.A. Our HRT doctors also provide hormone treatments in the nearby communities of: Beverly Hills, Hollywood, West Hollywood, Beverly Hills, Van Nuys, Anaheim, Century City, Encino, Pasadena, Burbank, and Culver City.
1825 Cesar Chavez Ave Los Angeles, CA 90033
1400 S Grand Ave Ste 612 Los Angeles, CA 90015
1510 S Central Ave. Ste 520 Glendale, CA 91204
50 Alessandro Pl. Suite A10 Pasadena, CA 91105
150 N. Robertson Blvd. Ste 115 Beverly Hills, CA 90211
8737 Beverly Blvd Ste 401 Los Angeles, CA 90048
8920 Wilshire Blvd. Suite 516 Beverly Hills, CA 90211
433 N. 4th Street Suite 201 Montebello, CA 90640
330 W. Las Tunas Dr. Ste 2 San Gabriel, CA 91776
221 E Walnut St Ste 248 Pasadena, CA 91101
2701 W Alameda Ave Ste 203 Burbank, CA 91505
3680 Imperial Hwy Suite 320 Lynwood, CA 90262
3831 Hughes Ave. Ste 607 Culver City, CA 90232
960 E Green St Suite 290 Pasadena, CA 91106
501 E Hardy St. Suite 150 Inglewood, CA 90301
465 N Roxbury Dr Ste 715 Beverly Hills, CA 90210
11411 Brookshire Ave Ste 408 Downey, CA 90241
11633 Hawthorne Blvd 215 Hawthorne, CA 90250
1809 Verdugo Blvd 290 Glendale, CA 91208
8540 S sepulveda Blvd Ste 107 Westchester, CA 90045
Other Los Angeles Hormone Services:
California Hormone Clinic Locations
SCHEDULE YOUR CONSULTATION TODAY
Call or text (305) 682-1818 or complete a Free Consultation Form