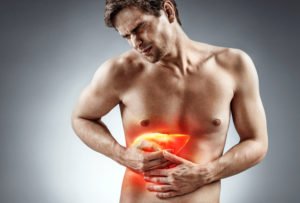 Before starting growth hormone therapy, you might wonder if HGH can cause liver problems. While every prescription drug has the potential to cause side effects, liver disorders are not on the list of adverse effects that HGH might cause, according to information from the Mayo Clinic.
Any medication can cause harm if the patient deviates from their treatment team's guidance. A person should only take the prescribed dosage of growth hormone. Too much or too little HGH can lead to unwanted complications.
What Can Happen When Growth Hormone Levels Are Too Low
The pituitary, a tiny gland at the base of the brain, controls the production of growth hormone and several other essential hormones, according to the Mayo Clinic. When this kidney-bean-size gland does not work correctly, the patient can develop hypopituitarism. Hypopituitarism can cause growth hormone deficiency and several other medical conditions.
The symptoms of GH deficiency include:
· Having low energy levels
· Frequent fatigue
· Changes in how and where the body stores fat
· Increases in total fat accumulation
· Muscle weakness
· Loss of interest in social activities
· Decreased motivation
An individual might experience these things as a result of GH deficiency:
· Increased fat buildup around the waistline
· Ineffective workouts
· Exhaustion
· Difficulty controlling weight through diet and exercise
· Previous methods of staying in shape no longer work as well
· Depression from fatigue and dissatisfaction with one's body image
· Less interest in sexual relationships
· Sleep disorders
· Loss of ambition
· Decreased muscle mass
· Development of a "middle-aged" body, despite diet and exercise
People who undergo therapy for growth hormone deficiency can reverse these symptoms.
According to Harvard Health Publishing, growth hormone treatment can provide these benefits for people with GH deficiency:
· Increased muscle mass
· Improved energy throughout the day
· Better endurance during exercise
· Protection from broken bones
· Decreased chance of developing cardiac disease in the future
Human growth hormone controls multiple tissues and organs in the body, influencing the body's ability to convert fat into fuel for energy, regulate blood sugar and insulin-like growth factor (IGF-1), use insulin, and make proteins.
For a free consultation, call (305) 682-1818
How Extremely High HGH Levels Can Affect a Person's Health
A person should never abuse HGH. Taking more growth hormone than one's doctor prescribed will not improve the results. Excessively high HGH levels can cause some of the same problems as low growth hormone levels.
Real HGH Is Only Available Through a Prescription
The only valid form of growth hormone is with a doctor's prescription. It is also important to note that the only effective form of HGH is by injection.
Many stores sell supplements (e.g., pills, powders, and shakes) that claim to contain human growth hormone. There is no medical evidence that these non-prescription supplements work. Someone who takes them could be wasting their money, or they could do serious damage to their body.
Click to contact our specialist today
What to Do for Suspected Growth Hormone Deficiency
As with any other medical condition, one should get a professional medical evaluation for suspected growth hormone deficiency. Some severe illnesses, like a brain tumor, can cause the pituitary to produce less growth hormone than it should. A physician can perform an examination, take a medical history, and order the tests to discover HGH deficiency.
Sometimes the decreased growth hormone levels remain unknown despite diagnostic testing, but a physician can rule out causes that would need immediate medical attention. The patient can then enjoy peace of mind and move forward to treating the GH deficiency.
At HealthGAINS, after a thorough assessment of the patient's condition, our staff on site crafts a treatment plan based on the individual's needs and goals.
Those interested in being evaluated for a possible growth hormone deficiency can contact HealthGAINS for more information. We offer a free initial consultation with our staff on site. Just call (305) 682-1818 today to get started. There is no obligation.
Call or text (305) 682-1818 or complete a Free Consultation Form