HealthGAINS is a national leader in offering individualized hormone replacement therapy plans and HRT for men and women who want to age well. Our Beverly Hills anti-aging physicians and hormone doctors have decades of combined experience in prescribing bioidentical hormone replacement therapy (BHRT). Our Beverly Hills hormone center specialize in treating the hormone imbalances and the decline of hormones that happens to all of us as we get older. Our hormone specialists understand how hormone loss can negatively impact your life, and how the many benefits of Hormone Therapy can help you to keep doing the things that you love!
What is Bioidentical Hormone Replacement Therapy?
Anyone thinking about hormone therapy has a ton of questions:
What is Hormone Therapy?
What are bioidentical hormones?
How Safe is BHRT?
What makes bioidentical hormones any better than other hormones?
Before we can give you the answers to those very good questions, you need to learn a little about hormones, and the vital roles they play. Hormones regulate almost all of your most important bodily functions. Hormones control or influence everything from your sex life, to how well you draw energy from you diet. Even though hormones are so important, your body cannot make them forever. No matter how well you take care of yourself, or the kind of shape you are in, as you age, your hormone levels drop, and eventually you will feel the impact of hormone decline. The goal of hormone replacement therapy is to give you back what time and nature takes away. By fixing any hormone imbalances and returning your hormone levels to normal, you will look and perform more like you did when you were younger. BHRT is the least harmful, and most helpful type of Hormone Therapy that hormone specialists can provide. The simple reason is because bioidentical hormones are exact matches to your regular hormones.
For a free consultation call (305) 682-1818
The Benefits of Bioidentical Hormone Therapy
There are numerous benefits of hormone therapy. The objective of hormone therapy is to safely and effectively help you regain vitality. The many positive benefit of hormone replacement are multiplied when you choose bioidentical hormones. The benefits of BHRT include:
Improved energy and vitality
Increased ability to metabolize fat
Increased ability to build muscle
Improved sleep
More restful sleep
More emotional stability and improved cognition
Hormone Therapy Specialist Near Me (305) 682-1818
Can Anyone Benefit from BHRT?
If you are between the ages of 35 and 55, and just do not feel as young and strong as you once did. If you are slowing down at work, if you feel "off," or depressed, of having some "trouble in the bedroom," it is a good chance you could benefit from Hormone Therapy. We provide bioidentical hormone replacement therapy for men as well as BHRT for women. The goal of Hormone Replacement as provided by our Beverly Hills anti-aging physicians is to return your youthful energy so you can get more out of life!
Click to contact our specialist today
How Do I Know if I Need Hormone Therapy?
Hormones are so important. Hormones regulate so many vital bodily processes. Because of that they need to work together in a delicate balance. The usual signs of less than normal hormone levels, or hormonal imbalances include:
Lack of vitality
Changes in Mood
Putting on more weight than usual, particularly an increase in belly fat
Muscle Loss
Disturbed Sleep
Night sweats (women)
Hot flashes (women)
Erectile Dysfunction (men)
Loss of libido or sex drive
Cognitive difficulties
If you are going through anything on this list, it is imperative that you contact our Beverly Hills hormone doctors today and schedule an appointed to have your hormones tested.
Complete a Free Consultation form now
Bioidentical Hormone Therapy for Men
Testosterone is the number one male hormone. BHRT for men centers on testosterone therapy. Testosterone therapy is designed to treat the symptoms of andropause, also known as low testosterone, or low T. You have to keep your hormones in balance for maximum wellness. Optimizing your health, strength, and vitality is the objective of hormone therapy for low testosterone. Testosterone hormone replacement, and hormone therapies for men are aimed at restoring your youth, so you can perform better from the boardroom to the bedroom! BHRT treatments for men can:

Help you lose weight and build muscle
Strengthen your bones
Improve stamina
Treat Erectile Dysfunction
Boost your sex drive
Enhance cognition and focus
Enrich your emotional health
Bioidentical Hormone Therapy for Women
Hormones can be a little more complex in women than in men. Women have a complicated interaction of many hormones that impact their physical and emotional health. BHRT for women will usual involve bringing more than one hormone back into balance. Usually BHRT for women are based upon replacement of estrogen and progesterone. Hormone replacement therapy (HRT) is still the safest and most effective way of treating hormonal imbalances in woman, as well as helping women to deal with the most debilitating symptoms of menopause. The benefits of HRT for woman far outweigh on potential risks. As women age, the will experience many of the symptoms of unbalanced hormones such as hot flashes and night sweats. BHRT is the most effective therapy around to treat the most severe symptoms of the hormonal imbalances that occur at the "Change of Life." Women who had been suffering from night sweats and hot flashes have reported as much as 90% improvement in symptoms within a few weeks of starting BHRT.
See how Human Growth Hormone Therapy changes this patient's life: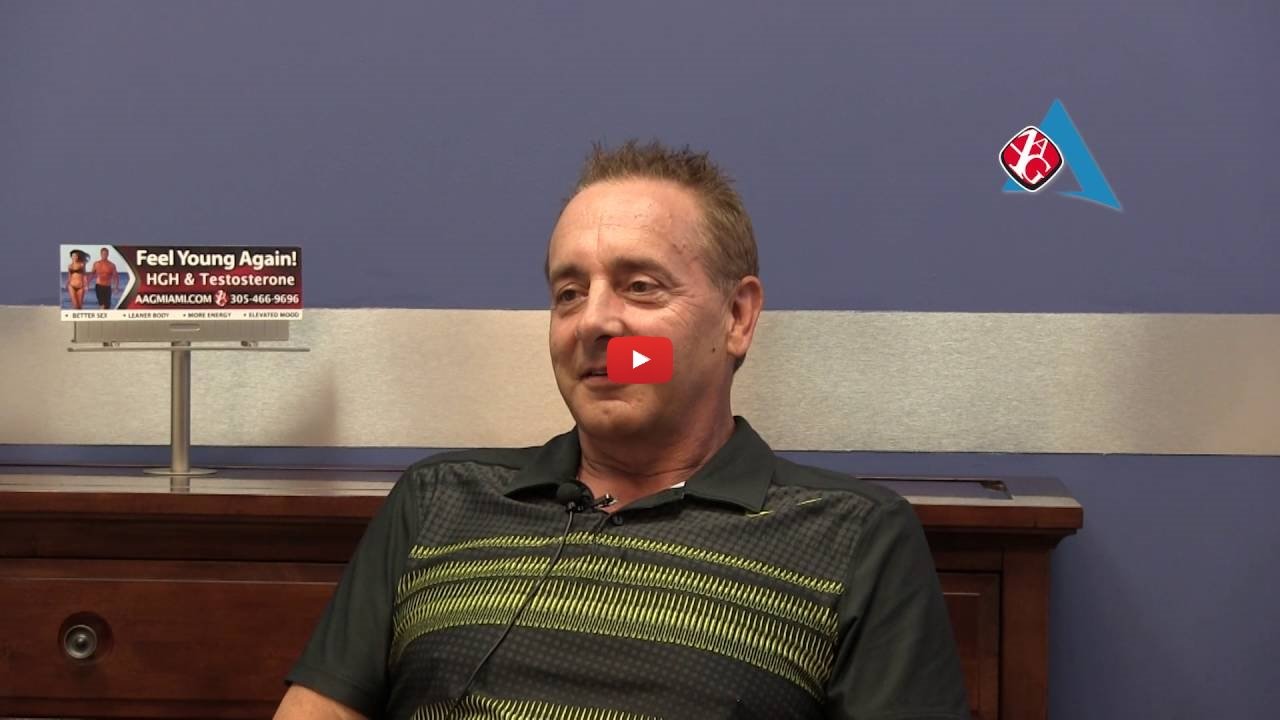 Side Effects of Hormone Replacement Therapy
Anyone thinking about hormone therapy will be concerned about the side effects of hormone replacement. The truth is HRT is actually far less harmful, and has less side effects than you may think. In fact, many of the side effects of hormone therapy that you think you are familiar with, mostly have to do with the use of synthetic hormones and not bioidentical hormones. Bioidentical hormone side effects are few and far between. That is because your body cannot distinguish bioidentical hormones from your own hormones. That is why there are very few BHRT side effects. Even the reports of serious side effects of HRT, like that Hormone Therapy can cause cancer, or heart attacks are largely false! In fact, some of the newest research on HRT suggests that it may lower your risk of heart disease and some cancers!
What Kinds of HRT is Available?
HRT can be prescribed in many methods. You can be given HRT as dermal patches, in pill form, as injections, or hormone replacement pellets. Your hormone treatment may include:
Testosterone – HRT for men centers on Low-T and increasing your levels of testosterone. Symptoms of Low T include, fatigue, weight gain and sexual health issues.
Growth Hormone – Growth hormone is well known by the celebrities and the residents of Beverly Hills! Make an appointment at our Beverly Hills Hormone Therapy Center, and you just may find yourself among a "Who's who" of A-listers! Growth hormone can help you look and feel decades younger!
Sermorelin – Sermorelin therapy may be used alone or as an adjunct to HRT. Sermorelin is not a hormone, but it helps your body increase production of other ability hormones such as testosterone and growth hormone.
Thyroid Hormones – Thyroid hormones are essential for producing energy. People with low thyroid hormone are often very tired, overweight and sensitive to cold.
Ipamorelin Therapy – Like Sermorelin, Ipamorelin hormone therapy is usually used in conjunction with growth hormone treatments. Ipamorelin helps increase the release of growth hormone testosterone and other hormones.
Hormone Therapy Consultation in Beverly Hills
Your hormone treatment starts with hormone tests. If you want the benefits of Hormone therapy for men, or HRT for women, before you can start your hormone treatment, you need proper hormone test. Some hormone clinics use a cheek swab test. Our hormone doctors do hormone tests by testing your blood. This kind of lab test will reveal all of your hormone levels, and show any hormone imbalances. Once we have your hormone test completed, our Beverly Hills hormone specialists will be able to prescribe hormone therapy tailored to your unique needs and lifestyle.
Hormone Replacement Therapy Testimonials
"I'm over 50, I was tired. I came home every day, just feeling beat up. I did not want to do anything, not even make love to my wife! I got on a program of BHRT, and now a look forward to waking up and seizing ever moment of everyday!" — Doug Z. – Beverly Hills, Los Angeles
"I'm a gal in my mid-40s, you know how it is out here this area, you have to look young to succeed! I didn't want to do any kind of cosmetic surgery, I just think that it's so fake and unnatural. When I heard about BHRT, and that it is designed to naturally bring everything back in balance, I knew it was for me. I have been on my program for about six months now, and I look and feel fantastic!" — Bethany L. – Bel Air, Los Angeles
"My wife and I have been married for years, but we still like to, you know – get frisky! But recently I found I was not being able to perform like I used to. That made me feel bad, not just for me, but for her. I called you clinic, I had the hormone tests, I found out my testosterone was low. Well, since I have been on the program, I am a new man…just ask my wife!" — Ross C. – Holmby Hills, Los Angeles
Watch this testimonial to see how Hormone Therapy for Men helped this patient: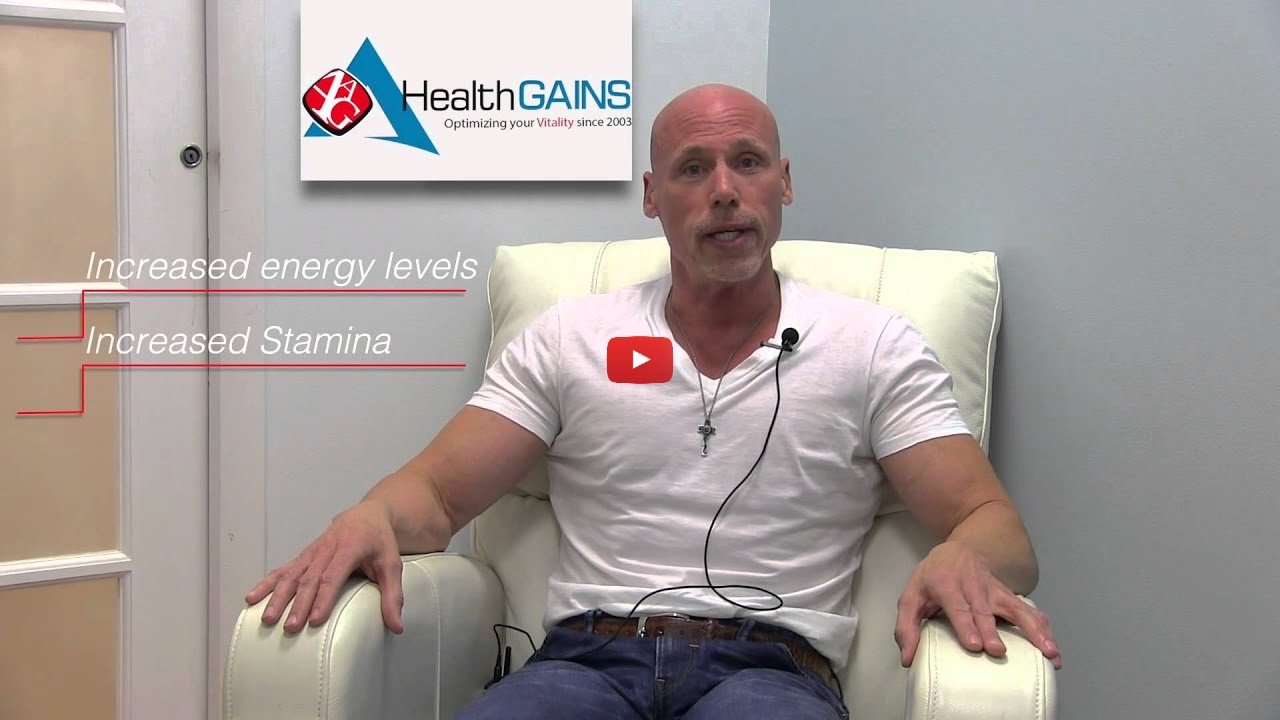 Finding a Hormone Replacement Doctor in Beverly Hills
Hormone therapy can make you a new and better you. We can help you locate a hormone doctor in Beverly Hills, or any of the following nearby locales: Hollywood, West Hollywood, Beverly Hills, Van Nuys, Anaheim, Century City, Encino, Pasadena, Burbank, and Culver City.
Hormone Therapy FAQs
How are bioidentical and synthetic hormones different?
Bioidentical hormones are literally carbon copies of those hormones on a chemical and molecular level. Synthetic hormones are manufactured by big drug companies. They are not recognized or used as efficiently by your body as bioidentical hormones. Almost all of the risks associated with hormone replacement therapy, involved the use of synthetic hormones, and not bioidentical hormones.
How Safe are Bioidentical Hormones?
Bioidentical hormone therapy is the safest and most effective HRT treatments available. Bioidentical hormones exactly match the ones made by your body, so bioidentical hormones are safe and well-tolerated by your body.
How Much Can I expect to Spend on hormone replacement therapy in Beverly Hills?
The cost of BHRT varies from patient to patient. As a very rough guideline, the price of hormone therapy can run from $600 to over $2,500 per month, depending on your particular needs. Typically, a 50 year old male patient on BHRT would likely spend about $1500 a month for hormone therapy. A female patient in her 50s might spend around $1200.
When will I see results of HRT?
There are many benefits of HRT, but you will not see them overnight! Most patients begin feeling better within a few months of beginning their HRT program, long term results could take longer to achieve. Many BHRT patients do report feeling a difference in the first few weeks, especially when it comes to increased energy levels and sexual wellness issues.
Can hormone therapy be used for weight loss?
Hormone Therapy should not be considered a replacement for diet and exercise to help you lose weight, nor should being overweight be the only reason you seek hormone therapy. However, a hormone imbalance can cause weight gain, and there is a link between HRT and weight loss. Improved energy, and an increased ability to burn fat and build lean muscle is one of the many benefits of BHRT, and therefore HRT can help you lose weight!
Beverly Hills Hormone Clinic
Our doctors also prescribe testosterone therapy, and growth hormone therapy in Beverly Hills and surrounding areas. Our hormone specialists also provide HRT for the nearby communities of: Los Angeles, Hollywood, Burbank, Santa Monica, Inglewood and El Segundo.
California Hormone Clinic Locations
Call or text (305) 682-1818 or complete a Free Consultation Form