Human Growth Hormone Therapy in San Jose
HealthGAINS has established itself as a national leader in the field of hormone therapy. With clinics across the country, HealthGAINS's success speaks for itself. When it comes to healthcare, the best acclaim is to accept a new healthcare provider into your community and into your health and wellness goals. We have achieved our success because of our dedication to patient satisfaction and safety. HealthGAINS is dedicated to providing its patients with the age management solutions that can extend their quality of life and help patients be happy, healthy and make new memories at any age. Contact your local San Jose HealthGAINS clinic to see what HGH therapy can do for you.
For a free consultation call (305) 682-1818
What is HGH Therapy?
Human growth hormone therapy is a medical treatment for low levels of growth hormones. It involves the testing of a patient's growth hormone levels and the ensuing treatment via an injection of additional growth hormones or growth hormone-releasing peptides into the patient's body.
By injecting additional HGH into the body of a patient that is deficient in growth hormones, HGH therapy allows patients to have healthy levels of HGH so that they can experience all of the many functions that the human growth hormone performs in our bodies to the fullest extent.
The human growth hormone is responsible for the growth and repair of all of our body's cells. In addition to this irreplaceable function, HGH also helps in assisting in brain function, heart health, metabolism, and many other vital body functions. When we are low in growth hormones, we can experience a number of unpleasant symptoms and in general, not feel ourselves.
Hormone Therapy Specialist Near Me (305) 682-1818
Side Effects of an HGH Deficiency
As the human growth hormone is arguably the most important hormone in the human body, a deficiency in HGH can bring with it major implications. Low levels of HGH are essentially the reasons why we feel as old as we age. We feel weaker and more sluggish because our body is unable to experience the full benefits of our growth hormones. When we have an HGH imbalance we will likely feel one or more of these symptoms:
Poor skin health
Weakened immune system leading to longer recoveries from injury and illness
Slower metabolism (weight gain)
Loss of bone and/or muscle mass
Issues performing sexually (ED) for men
Loss or decrease in sex drive
An overall feeling of weakness and fatigue
Compromised brain functioning
Click to contact our specialist today
Benefits of Growth Hormone Therapy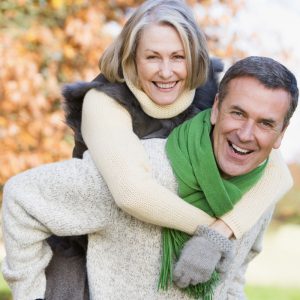 When our bodies have a healthy supply of growth hormones, we are in our peak physical and mental condition. We are able to experience all of the benefits that growth hormones provide for our bodies. From a healthy heart to brain function, HGH is simply a hormone we cannot function without. HGH therapy helps patients with low levels of growth hormones experience these benefits:
Increase in stamina and energy
Better sleep (better mood, brain function, and metabolism)
Natural sex drive
Stronger immune system
Improvements to the cardiovascular system
Better cholesterol levels and blood pressure
Helps the body accept insulin
Healthy skin
Slows down the loss of hair
Higher production of lean muscle mass and bone mass
Complete a Free Consultation form now
How Women Benefit from HGH Treatments
One of the initial applications of HGH treatments was to ease the symptoms that come with menopause. This very serious and life-changing event for women in their middle ages, not only signals the end of fertility, but also a major shift in hormone production. By supplying the body with additional growth hormones, HGH therapy can help women better regulate their bodies as it drops its natural HGH production.
How Men Benefit from HGH Therapy
Men can experience serious advantages from healthy HGH levels. As an HGH deficiency can cause a plethora of side effects, HGH therapy keeps men feeling strong and healthy. Don't let your low HGH levels keep you from living your best life.
For men with sexual health issues as a result of your declining growth hormone levels, HGH therapy can provide assistance. By supplying men the necessary growth hormones they need to maintain healthy blood flow, HGH treatments can help in these certain cases of ED.
HGH Deficiency Treatment Options in San Jose
HGH treatment takes on two forms – Direct HGH injections and growth hormone-releasing peptides. HGH injections are delivered right into the patient's body and go to work in providing the necessary growth hormones that the patient needs but is not producing naturally. Growth hormone-releasing peptides are an indirect form of treatment but are equally as effective. What GHRPs do is signal the patient's body to produce its own growth hormones. This is a safe way to rely on the patient's body to correct its own deficiency, making it very natural and impactful.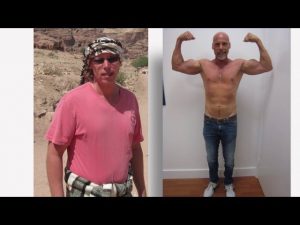 Ipamorelin Injections – The newest HGH treatment, Ipamorelin is a growth hormone-releasing peptide. What this means is that it signals the patient's body to start producing more growth hormones. As patients with low or even declining levels of HGH don't have a healthy supply of growth hormones, this is a great, indirect way to correct an HGH imbalance. By relying on the patient's own natural HGH production, Ipamorelin and other GHRPs are extremely safe and successful.
Sermorelin Injections – Another powerfully effective form of GHRP, Sermorelin has been treating growth hormone imbalances for years. Patients can safely and effectively treat their symptoms of aging with this trusted form of HGH therapy.
HGH Therapy – HGH injections are the most direct form of HGH therapy. Based on the results of your HGH levels test, the doctor will know exactly what dose to inject to correct your deficiency. With a healthy level of growth hormones, the patient can finally experience all of the benefits that HGH gives our bodies to the fullest.
Side Effects of HGH Therapy Injections
Side effects of HGH therapy are very rare. At HealthGAINS this is especially the case because we only use bioidentical hormones for our HGH treatments. This means that the hormones we use will be identical on a molecular level to the hormones that are indigenous to your body.
Most cases of side effects from HGH use are from athletes using HGH illegally to gain an edge in their sport or field. This misuse and often abuse of HGH can cause numbness, high cholesterol, pain in the muscles, joints, and nerves, carpal tunnel syndrome and swelling.
See how Human Growth Hormone Therapy changes this patient's life: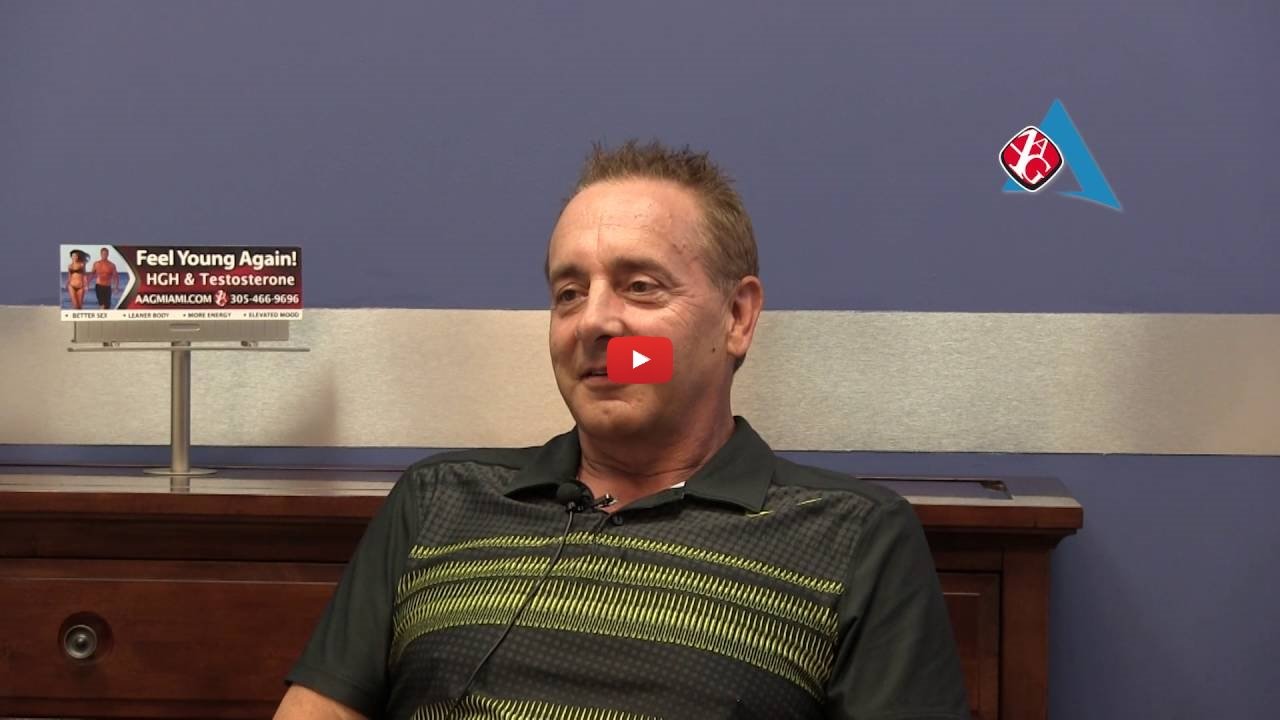 What a San Jose HGH Therapy Consultation Looks Like
At HealthGAINS, we focus on accomplishing three main goals in our HGH consultations –
Diagnose the patient's precise HGH deficiency through proper testing
Educate the patient on the different treatment options so that they can feel comfortable when they receive their treatment
Prescribe the necessary growth hormone dose to sufficiently treat the patient's deficiency
At the beginning of your consultation, your doctor will sit with you and go over your symptoms and medical history. The doctor will then test your blood to determine the severity of your deficiency. Based on the results of your hormone levels test, the doctor will then inform you as to which treatments will best relieve your symptoms. Once you have chosen the HGH therapy that you are most comfortable with, your doctor will either administer or prescribe the right dose of HGH to address your precise deficiency.
Reviews from San Jose HGH Therapy Patients
"HGH therapy gave me the ability to grow up "normal", like all of my other friends. As a child I was always small, but my family didn't think anything of it. It wasn't until I was around the age of 12 that it started to really impact my ability to fit in or do normal activities such as sports. My parents took me to see an HGH specialist at HealthGAINS and we immediately felt better. Not only was my doctor so friendly with me, but he also took the time to explain that this wasn't that uncommon and that my treatments would help boost my development. My treatments helped me develop both physically and mentally into the person I am today. I'm in my second year at USC and I'm studying to become an HGH specialist so that I can help others achieve the growth and development that I received." — Joey B., 20
"The moment that I could no longer pickup and hold my granddaughter, I knew I needed to do something about my deteriorating strength. I wasn't ready to give up my role as the fun and active grandma that I've always been. HGH therapy helped keep my body at its best physical condition and strengthen my muscles so that I can continue to play with my grandchildren for years." — Edna H., 67
"My bout with my HGH deficiency was a seemingly never ending spiral. At first I started to feel sluggish, which kept me from being as active as I usually was. My metabolism was also slow so between that and my low energy, I started to gain weight. My low energy had me in bed or laying down more, but my HGH imbalance also had me restless. This was going to become a revolving door of poor health habits if I didn't act fast. I called HealthGAINS because of their reputation and they definitely lived up to it. 3 weeks after my Ipamorelin treatment and I had broken all of my habits and was feeling infinitly healthier." — Richard A., 51
Watch this testimonial to see how Hormone Therapy for Men helped this patient: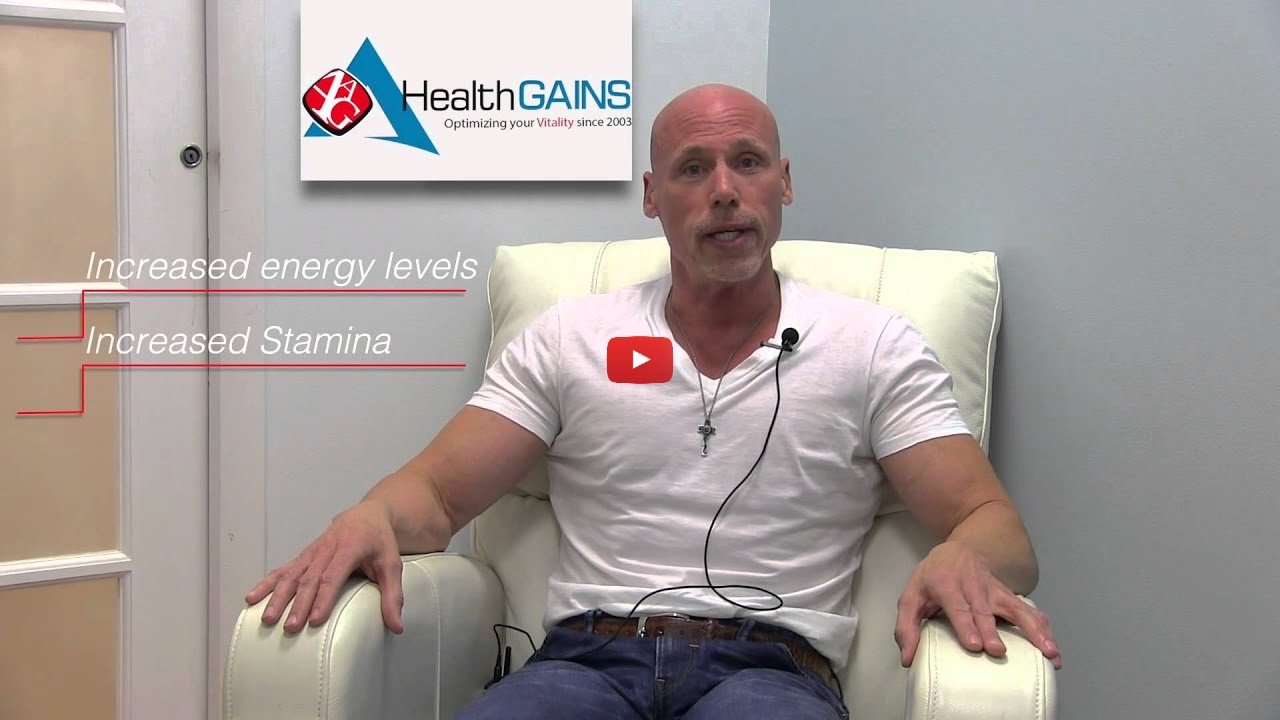 Find an HGH Doctor in San Jose
Don't spend all of your days looking to "find an HGH clinic near me" when you could be within weeks of experiencing relief from your growth hormone deficiency symptoms. HealthGAINS has dedicated and knowledgeable staff with many years of experiencing treating all forms of hormone deficiencies. We have staff specialized in each specific hormone treatment, including HGH therapy. So when it comes to your health and the state of your all-important growth hormone levels, place your health in the hands of a clinic that has been accepted into dozens of communities throughout the country. Contact our San Jose HGH clinics today to start your treatment journey.
San Jose HGH Therapy FAQs
Am I too old for HGH therapy?
We have treated patients of all ages for HGH deficiencies. Because our treatments rely on the most natural forms of hormone therapy, patients well into their 90s should have no adverse effects from the treatments so long as they are properly tested and prescribed the right dose of HGH.
What will I pay for HGH treatments in San Jose?
San Jose locals should expect to pay somewhere between $600 and $2,500 for an HGH treatment. The standard HGH deficiency will cost between $1,200 and $1,500.
Will my HGH treatment help with weight loss?
Yes. One of the many functions of HGH in our bodies is to regulate our metabolism. This means that low HGH levels can lead to slow metabolism, which will impact our bodies' abilities to breakdown food. HGH therapy replenishes low HGH levels and increases our metabolism.
When will I start to see results from my HGH treatment?
HGH therapy is a comprehensive treatment and thus, can take some time for the body to fully adjust to its new HGH levels. Patients should first see results after 2 weeks and should experience the full benefits of the treatment no later than 8 weeks.
Who can prescribe HGH in San Jose?
Due to the Controlled Substances Act, patients must be prescribed HGH from a sanctioned doctor in order to receive HGH therapy legally. This is in order to protect patients and deter them from pursuing less legitimate forms of growth hormone therapy. HealthGAINS has certified HGH doctors who prescribe HGH in San Jose legally and with the highest regard for ethics and patient safety.
San Jose HGH Clinics can Help You Achieve Your Best Life
Don't allow your growth hormone deficiency to keep you from enjoying the hobbies, activities, events, and milestones that will define your life. Contact your local San Jose HealthGAINS clinic for comprehensive relief from all of your symptoms by calling (866) 540-3555.
San Jose Hormone Clinic Locations
Our San Jose HealthGAINS clinics and HGH clinics provide comprehensive hormone replacement therapy and HGH therapy treatments for San Jose locals and Californians and these and other surrounding areas: Milpitas, Mountain View, Palo Alto, Sunnyvale, Santa Clara, Campbell, Los Gatos, Santa Cruz, Fremont, Permanente, Cupertino, Robertsville and Saratoga.
2100 Forest Ave Ste 111 San Jose, CA 95128
266 N Jackson Ave Ste 4 San Jose, CA 95116
2419 Forest Ave San Jose, CA 95128
50 E Hamilton Ave Ste 180 Campbell, CA 95008
2060 Aborn Rd Ste 200 San Jose, CA 95121
393 Blossom Hill Rd Ste 350 San Jose, CA 95123
2585 Samaritan Dr Ste 103 San Jose, CA 95124
2505 Samaritan Dr Ste 105 San Jose, CA 95124
777 Knowles Dr Ste 4 Los Gatos, CA 95032
500 E. Calaveras Blvd. Ste 124 Milpitas, CA 95035
15151 National Ave. Suite 2a Los Gatos, CA 95032
6489 Camden Ave Ste 107 San Jose, CA 95120
20555 Prospect Rd Cupertino, CA 95014
901 W El Camino Real Sunnyvale, CA 94087
2204 Grant Rd Ste 104 Mountain View, CA 94040
2500 Hospital Dr Bldg 11 Mountain View, CA 94040
2147 Mowry Ave Ste C1 Fremont, CA 94538
853 Middlefield Rd Ste 6 Palo Alto, CA 94301
1048 El Camino Real Ste B Redwood City, CA 94063
27171 Calaroga Ave. Suite 6 Hayward, CA 94545
California Hormone Clinic Locations
Call or text (305) 682-1818 or complete a Free Consultation Form