Human Growth Hormone Therapy in Austin
Austin locals have an invaluable resource for their health right in their city. HealthGAINS is a national leader in hormone replacement therapy. Hormones, such as the human growth hormone, play a vital role in all of our body's functions. From cardiovascular health to developing our muscle and bone mass, HGH is simply a hormone we cannot live without. Patients suffering from growth hormone deficiencies require effective care to prevent life-changing side effects. HealthGAINS specializes in safe and effective forms of HGH therapy to improve the health of their patients. Led by a globally recognized hormone expert medical team, HealthGAINS offers top-grade treatments for these important conditions of hormone deficiency. Reclaim your best life by contacting our Austin HGH clinics today.
For a free consultation call (305) 682-1818
What is HGH Therapy?
Human growth hormone therapy is the act of testing for and treating growth hormone deficiencies and imbalances. As we age, or as a result of trauma, our bodies decline in their production of vital hormones such as HGH. When this event occurs, we actually start to feel older. Many of the functions of growth hormones decline and our bodies and minds begin to suffer.
HGH therapy addresses these deficiencies by introducing external growth hormones into the patient's body. By either directly injecting HGH into the body or injecting growth hormone-releasing peptides (GHRP), HGH doctors in Austin are able to treat the effects of HGH deficiencies. Patients will start to feel stronger, more energized, mentally sharper and healthier. Experience your best life regardless of your age or condition by balancing out your body's HGH levels with effective growth hormone treatments.
Hormone Therapy Specialist Near Me (305) 682-1818
Side Effects of HGH Imbalances
Patients with declining levels of HGH will certainly be impacted both mentally and physically. Our body's growth hormones are responsible for the development of all of our body's cells, our metabolism, our immune and cardiovascular health as well as many other developmental processes. Without a sufficient level of growth hormones, patients will suffer from a number of side effects:
Skin issues – sagging skin
Slower recoveries from illnesses or injuries
Drop in metabolism leading to potential weight gain
Decrease in bone density and muscle mass
Sexual performance issues for men
Lowered sex drive
A feeling of fatigue and weakness
Drop in stamina and energy levels
Slower, more foggy brain functions
Click to contact our specialist today
HGH Therapy Treatment Benefits
By replenishing a patient's human growth hormone levels, growth hormone specialists in Austin are able to treat HGH deficiencies and reverse the effects of the deficiency on the patient's body. When we are young, our bodies are filled with sufficient hormone levels, creating a state of excellent health. When HGH doctors balance out a patient's growth hormones, they are effectively returning them to their younger healthier selves. Contact your local HGH clinic in Austin to experience these benefits of HGH therapy:
Higher energy levels and stamina
Improved sleep – more pleasant moods, stronger mental acuity and better metabolism
More natural sex drive
Improved cardiovascular health
Stronger immune system
Healthier blood pressure and cholesterol levels
The body will be less resistant to insulin
Better looking skin
Slows down the loss of head hair
Improved lean muscle mass production
Increased bone density
Better mental health
Complete a Free Consultation form now
Benefits of HGH Treatments for Women
Women will not experience unique benefits of HGH therapy that differ from men, however, the treatments are equally as impactful. From lawmakers to caretakers, women in the Austin area are extremely busy. HGH therapy can keep you at your best so that you can manage your aging at your pace.
Benefits of HGH Treatments for Men
Men can experience serious relief from their symptoms of an HGH deficiency through Austin HGH treatments. One potential symptom of a growth hormone deficiency that is unique to men is erectile dysfunction. If you are suffering from ED as a result of your HGH deficiency, growth hormone therapy can relieve your symptoms as well as provide a number of life-altering benefits to your body and mind.
HGH Therapies in Austin
HGH therapies take on two forms – direct HGH injections and growth hormone-releasing peptides that work to trigger the body's natural HGH release. Both forms are effective in treating this irritating condition.
Our Austin HealthGAINS clinic strictly utilizes bioidentical hormones, the safest form of hormone therapy, for our HGH treatments. This ensures the highest degree of patient safety and treatment success for our HGH therapy patients.
Ipamorelin Injections – The latest and safest form of HGH therapy, Ipamorelin is a growth hormone-releasing peptide (GHRP) that safely and effectively relieves the symptoms of an HGH deficiency. Doctors who prescribe HGH in Austin often recommend Ipamorelin for its effectiveness and lack of side effects.
Sermorelin Injections – If you are suffering from an HGH deficiency, Sermorelin is another form of GHRP that has been proven for years to balance out patient's growth hormone levels and rejuvenate their strength and energy. Don't let your best years pass you by letting "old age" get the best of you. Sermorelin is a quick, minimally invasive and effective treatment for HGH deficient patients.
HGH Therapy – The most direct HGH deficiency treatment, HGH injections insert a sufficient level of hormones directly into the patient's body for quick and efficient relief. Many patients have relied on the healing and growth-promoting effects of HGH therapy in the Austin area. Join them by contacting our HealthGAINS office today.
HGH Therapy Side Effects
The side effects of HGH therapy are virtually non-existent if not for the illegal use and abuse of growth hormones by active and aspiring professional athletes. Those looking to gain unnatural growth for athletic or aesthetic purposes, find ways to attain HGH illegally and use it in an unprescribed and unregulated way. By introducing unnecessary and often dangerous levels of growth hormones into the body, patients can experience nerve, joint or even muscle damage, swelling of body tissue, high cholesterol, numbness or tingling sensations on the skin and carpal tunnel syndrome.
Patients can often avoid any side effects whatsoever by choosing certified HGH doctors for this all-important procedure. By properly testing patients, using bioidentical hormones instead of synthetic hormones and only issuing the exact amount of growth hormones needed, our HGH clinics have avoided serious side effects from HGH therapy. Take your health into consideration when shopping around for HGH treatments.
See how Human Growth Hormone Therapy changes this patient's life: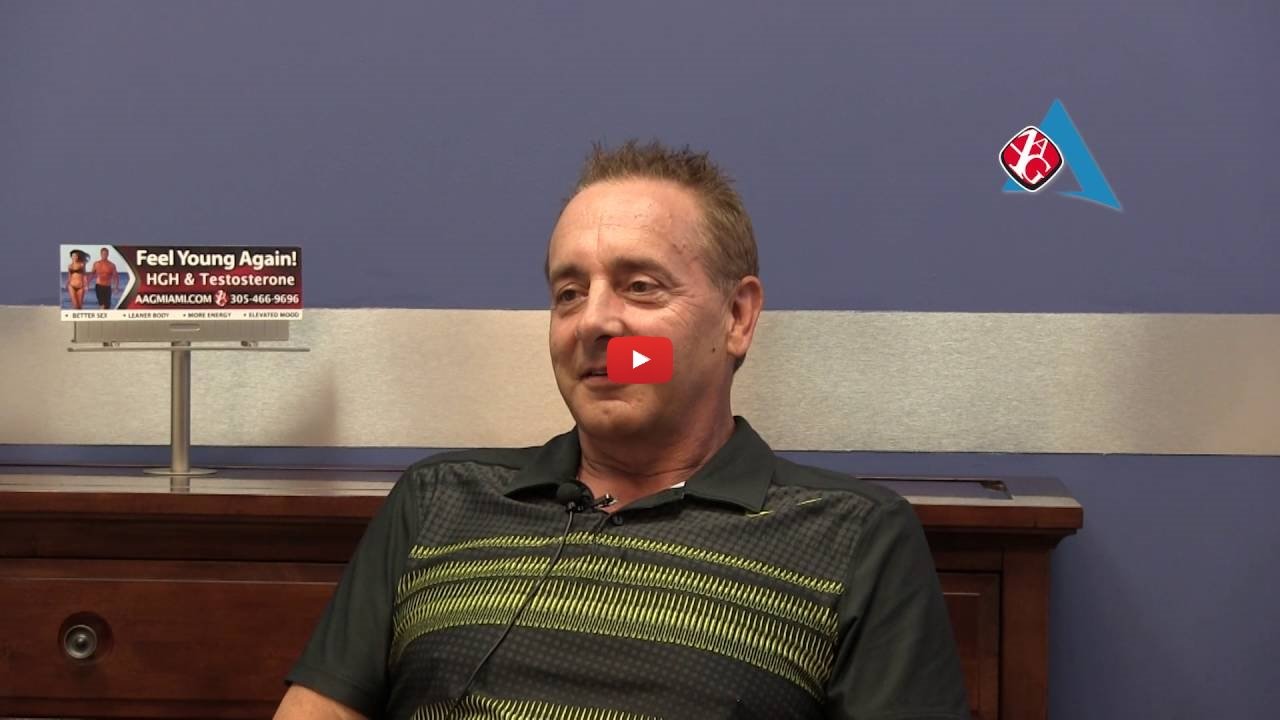 Your HGH Therapy Consultation in Austin
As in most medical consultations, your HGH therapy consultation in Austin will focus on gaining a comprehensive diagnosis of your hormone deficiencies and establishing the next steps moving forward for treating these deficiencies. For patients with HGH deficiencies, they will have the option to pursue two routes – direct HGH injections and GHRP injections. Discuss your best treatment options with your local Austin hormones specialist to establish a plan for treating your HGH deficiency.
Reviews from Austin HGH Treatment Patients
"Not only was I feeling weak and fatigued, but I was also not able to perform sexually for my wife. I went to my urologist and found that it wasn't a bloodflow issue (vasculogenic erectile dysfunction), but instead it was my HGH levels. I chose HealthGAINS because a friend recommended them and now I know why. They were extremely patient in working with and explaining the process until I didn't have any concerns heading into the procedure. The treatment was a quick injection and sure enough within a few weeks, my sexual performance was better than before and I started to feel noticeable differences in my energy levels and mood." — Ed H., 64
"As a stay at home mom of two preteens and two toddlers, I'm always on the go. From guitar lessons to football practice to dance recitals and play dates, I need to be on it all day. When I started losing the energy to make it through a whole day and my sleep started becoming irregular, I went to my PCP for help. She told me that at my age it would be wise to check my hormone levels. She was right. I found out that my growth hormone levels were low and dropping. Within weeks of my HGH injection, I was back to being super mom." — Tami J., 44
"I was starting to lose my edge at the office right before a chance at a big promotion. I have been working in finance my whole career. I couldn't let this opportunity slip so I googled some of my symptoms. All signs pointed to an HGH deficiency and that is where I stumbled upon the HealthGAINS site. I was so impressed that I couldn't dial the phone fast enough to schedule my consultation. I felt extremely cared for throughout the entire process and within weeks I was feeling like my old self again. And yeah, you bet I got that promotion!" — Sofia L., 51
Find an HGH Doctor in Austin
For patients suffering from the symptoms of aging, they are often asking themselves, "Where can I find an HGH doctor in Austin?" Luckily for those that have found this site, HealthGAINS is a national leader in hormone sciences and medicine. With the safest and most effective treatments available through modern medicine, our Austin HGH clinics are equipped to treat any case of growth hormone deficiency and return each patient back to their best selves. Find out what our HGH clinics can do for you by scheduling an appointment online.
Watch this testimonial to see how Hormone Therapy for Men helped this patient: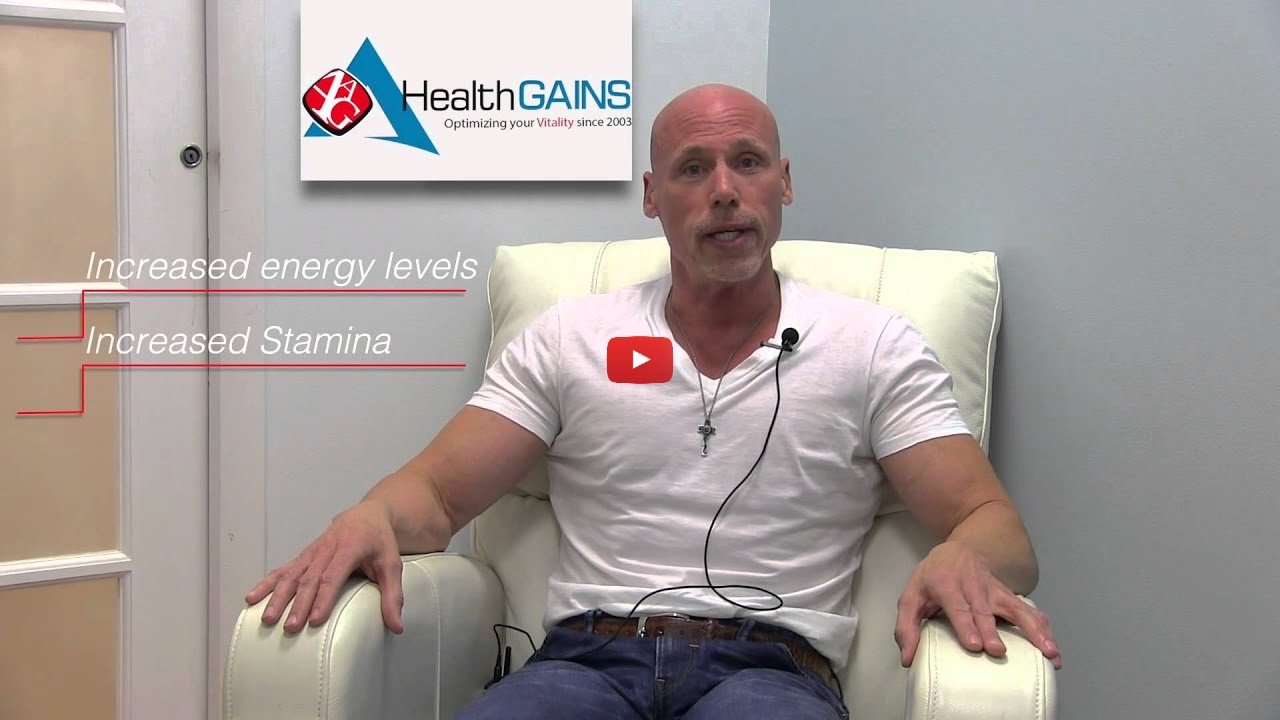 Austin HGH Therapy FAQs
How old are HGH patients on average?
The standard HGH patient is in their 40s or 50s. That being said, HealthGAINS has treated patients in their 30s and even 90s with success and no adverse effects.
What will I pay for HGH therapy in Austin?
In Austin, patients should expect to pay anywhere between $600 and $2,500 for a single HGH treatment. The average male in their 40s or 50s will likely pay $1,500 and the average female in their 40s and 50s should expect to pay around $1,200.
Can an HGH deficiency cause weight gain?
Yes. Our growth hormones play a role in regulating our body's metabolism. When we do not have a sufficient supply of growth hormones, our metabolism will slow down and it will be harder to keep off extra weight.
When should I start to see changes after my HGH treatment?
Patients should expect to feel the results of their treatment after 2 weeks has passed. HGH therapy and all hormone therapies are very comprehensive treatments that affect the whole body, thus the full results of a human growth hormone therapy treatment may take 8 weeks or more to fully manifest.
Where can I buy HGH in Austin?
You cannot technically buy HGH legally in the U.S. Patients can be prescribed HGH treatments from a doctor for a recognized medical purpose, such as HGH deficiency treatments.
The Controlled Substances Act prohibits the use of HGH for non-medical purposes due to the rise in athletes using HGH injections to increase their bodies' muscle mass production processes.
HealthGAINS has the Expert Staff to Treat Even the Most Severe of Growth Hormone Deficiencies
Experience the relief of balanced growth hormone levels by contacting your local Austin HealthGAINS clinics. Our staff will be delighted to provide our age management services and bring you back to a younger, healthier state. Contact our Austin HGH clinics at (866) 540-3555 or schedule an appointment online.
Austin Hormone Clinic Locations
Our Austin HGH clinics serve all of Travis county and its surrounding areas for patients with declining levels of growth hormones. If you live in these areas, stop by our HealthGAINS clinics today: Hutto, Round Rock, Cedar Park, Bluff Springs, Georgetown, Kyle, Leander, Buda, Wimberley, Lakeway, Lago Vista, Pflugerville, Manchaca, Sunset Valley, West Lake Hills, Dripping Springs, Brushy Creek, Jollyville and San Marcos.
711 W 38th St Suite B-2 Austin, TX 78705
4207 James Casey St Ste 101 Austin, TX 78745
16030 Park Valley Suite 200 Round Rock, TX 78681
Texas Hormone Clinic Locations
Call or text (305) 682-1818 or complete a Free Consultation Form