Human Growth Hormone Therapy in Fort Worth
Fort Worth locals are raving about one of their newest additions to medical wellness providers. HealthGAINS is a medical practice that is dedicated to offering patients around the country the best possible treatments for their hormone deficiencies. By way of Miami, FL, HealthGAINS is rapidly spreading in popularity due to their vast knowledge of hormone therapy best practices and unique treatments to hormone deficiencies. HealthGAINS is raising the bar on hormone treatments in the Dallas/ Fort Worth area. Not only can patients receive effective relief from their growth hormone deficiency symptoms, but they don't have to compromise on safety to get it. Join the thousands of patients across the country that have received effective care for their hormone imbalances by contacting your local Fort Worth HealthGAINS clinic today.
For a free consultation call (305) 682-1818
What is HGH Therapy?
HGH therapy is the diagnosis and treatment of growth hormone deficiencies. By testing a patient's hormone levels, a Fort Worth HGH doctor can identify the severity of the growth hormone deficiency and provide the patient with the necessary dose of growth hormones to correct their imbalance. Patients can receive an HGH prescription to administer at home, but more commonly, doctors will, themselves, inject the patient with the appropriate amount of growth hormones to achieve a sufficient level of HGH in the body.
The human growth hormone is responsible for the growth and repair of all of our body's cells. This, along with many other crucial bodily functions, is what makes growth hormones so irreplaceable in a healthy body. So when our bodies start to slow down in their production of the human growth hormone, our bodies also begin to slow down in many other ways. We lose muscle mass and bone density; we gain weight through slow metabolism; our brains function slower and our energy levels drop. If you start to notice these symptoms of low growth hormone levels, contact your local Fort Worth HealthGAINS clinic to receive quick and effective treatment.
Hormone Therapy Specialist Near Me (305) 682-1818
Symptoms and Conditions of a Growth Hormone Deficiency
When our bodies cease to produce a sufficient level of growth hormones, we lose out on the many functions that growth hormones provide in our bodies. This shift in HGH production is essentially the moment that we start to feel the typical symptoms of aging. Don't let age get the best of you. If you start to notice these symptoms of a growth hormone deficiency, contact your local hormone doctors who prescribe HGH in Fort Worth –
Poor skin health – sagging skin
Prolonged recovery from injuries and illnesses
Weight gain through slower metabolic function
Loss of bone and muscle mass
Men can experience ED or other sexual health issues
Low libido
Overall weakness and fatigue
Patients will have less energy and stamina
Poor brain function
Click to contact our specialist today
Benefits of Growth Hormone Treatments
By providing the necessary growth hormones that our body is missing, HGH therapy essentially works to erase the effects of the initial deficiency. When additional hormones are added into HGH deficient patients, the body is able to adopt entirely new and more effective functions. Our metabolism picks up; we think quicker; we develop more lean muscles and many more benefits that are listed below –

Better stamina and increased energy
Improved sleep habits – weight loss, better moods and higher mental acuity
Improved libido
Stronger and healthier cardiovascular system
Patients will experience a boost to their immune system
Drops blood pressure and cholesterol levels
The body will be less resistant to insulin
Healthier, better looking skin
Slows down hair loss
Increased lean muscle
Higher bone density
Improved mental acuity
Complete a Free Consultation form now
Ways Women Benefit from HGH Therapy
While women will not experience benefits from HGH therapy that are unique to them, they do experience a unique event in their lives that HGH therapy was originally derived to treat. Menopause is the body's transition into infertility for women in their middle ages. During this time, their bodies make a major shift in hormone production. This instantly creates multiple hormone deficiencies, which can carry any number of side effects. HGH therapy for women can help make this transition more smooth and comfortable.
Ways Men Benefit from HGH Therapy
Men can experience all of the aforementioned benefits of HGH therapy as well as erectile dysfunction remediation for certain cases of ED. If a man experiences erectile dysfunction in relation to their decrease in HGH production, the newly introduced HGH into their bodies from growth hormone therapy will begin to treat and ideally reverse the ED symptoms.
HGH Therapy Treatments in Fort Worth
Growth hormone treatments take two different approaches to remediate deficiencies –
The doctor will inject the sufficient amount of HGH directly into the body
The doctor will inject growth hormone-releasing peptides into the body, which in turn trigger the body to start producing more growth hormones
Both approaches have their merits and have achieved great success. HGH clinics in Fort Worth, such as HealthGAINS, also specialize in providing bioidentical hormone replacement therapy (hormones that are exact molecular matches to the hormones found in our bodies and are derived from nature – horses, yams, pigs, soy).
Ipamorelin Injections – The newest and safest form of HGH therapy, Ipamorelin, is a growth-hormone-releasing peptide treatment that is gaining major traction. By relying on the body to naturally correct itself, Ipamorelin and other GHRPs are not only extremely safe but also very effective at giving patients the results they need.
Sermorelin Injections – When you are starting to feel the effects of aging, you need a strong and reliable solution to treating those symptoms. Sermorelin is that solution. As another form of GHRP, Sermorelin is extremely natural in terms of HGH therapies and very successful at treating even the most severe instances of HGH deficiencies.
HGH Therapy – By directly injecting the necessary, missing growth hormones into patients' bodies, HGH injections are the quickest and simplest forms of HGH therapy available. Once the patient's blood has been tested and the severity of their deficiency has been established, doctors will prescribe the exact dose of HGH that that patient needs in order to live their fullest and healthiest lives.
HGH Therapy Side Effects
The human growth hormone is a very powerful hormone. Too few growth hormones in our bodies and we experience major side effects. However, there is such a thing as too much HGH in the body. When patients aren't tested properly, or misuse HGH injections, this is most commonly when patients experience side effects from HGH therapy.
Many athletes will pursue unnecessary and illegal doses in order to improve their physical stature and abilities. This introduction of extra growth hormones into the body that is not deficient in HGH, can cause a harmful excess of growth hormones in the body. This is why the Controlled Substances Act banned the use of HGH outside of a legitimate medical prescription from a sanctioned doctor.
Clinics like HealthGAINS also specialize in using bioidentical hormones to keep patients safe from the side effects of HGH therapy. In tandem with proper testing and implementation protocols, it is extremely rare for any HealthGAINS HGH patient to experience adverse effects from their growth hormone treatment.
See how Human Growth Hormone Therapy changes this patient's life: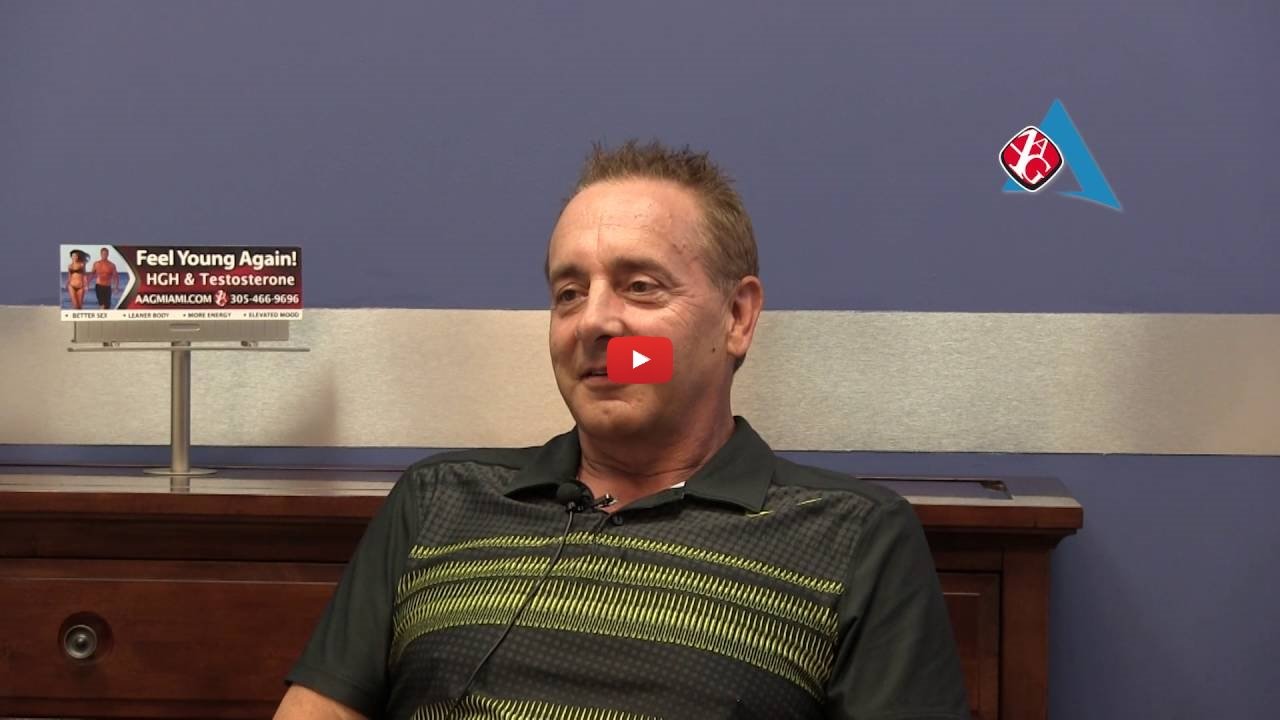 A Standard HGH Consultation in Fort Worth
HGH consultations at HealthGAINS are focused on three things –
Diagnoses
Patient education
Prescribing the necessary treatment to correct any hormone deficiencies that may be present
Achieving these three steps in a consultation means the patient is one step closer to achieving better health and wellness. Ultimately our goal is to correct as many cases of hormone deficiencies as we can. It all starts with the consultation.
Your Fort Worth HGH specialist will greet you and welcome you to share your symptoms and discuss your medical history. He or she will then proceed to administer a blood test to get a full scope of which hormones are deficient and how severe the deficiency is. From there, your doctor will discuss the various treatment options that are available and recommend which treatment will give you the best results. Based on the degree of your growth hormone deficiency, the doctor will then prescribe the necessary dose of HGH to fully correct your imbalance.
Fort Worth HGH Clinic Patient Testimonials
"I haven't felt this good in years. I felt like I was at the lowest point in my life before I chose to pursue HGH therapy. I felt weak and tired all of the time and that's no way to live. It brought my mood down which created a cycle of bringing down everybody around me. I just wasn't myself. I found that HGH therapy treated a lot of my symptoms and so I decided to give it a try. 4 weeks after my appointment, I felt 20 years younger. My energy picked back up; my body wasn't sore anymore and I have been the most chipper I have ever been in my life." — Buddy T., 78
"I could handle slowing down a bit in my energy levels, mood and lifestyle. It's part of getting older is learning to appreciate the little things in life. However, the moment the weight started to pack on and my skin started to sag, call me shallow, but that was it. I had to do something more about my appearance because I have always eaten healthy and exercised regularly. My hormones were the only thing keeping me from looking the way that I felt I should. I could tell that things were getting better after 2 weeks following my treatment, but after 6 weeks or so is when the big shift really happened. I could look at myself in the mirror again and love what I saw." — Nancy G., 57
"My bout with menopause nearly put me over the edge. I had a sense that it was coming, so I looked up all of the at home remedies to make the transition a little easier. NOTHING worked! You just can't fight science with old wives tales. What did make my transition a lot easier was HGH therapy. My HealthGAINS doctor was able to replenish the hormones that body wasn't producing anymore and it kept me from becoming a different person." — Jenny P., 50
Watch this testimonial to see how Hormone Therapy for Men helped this patient: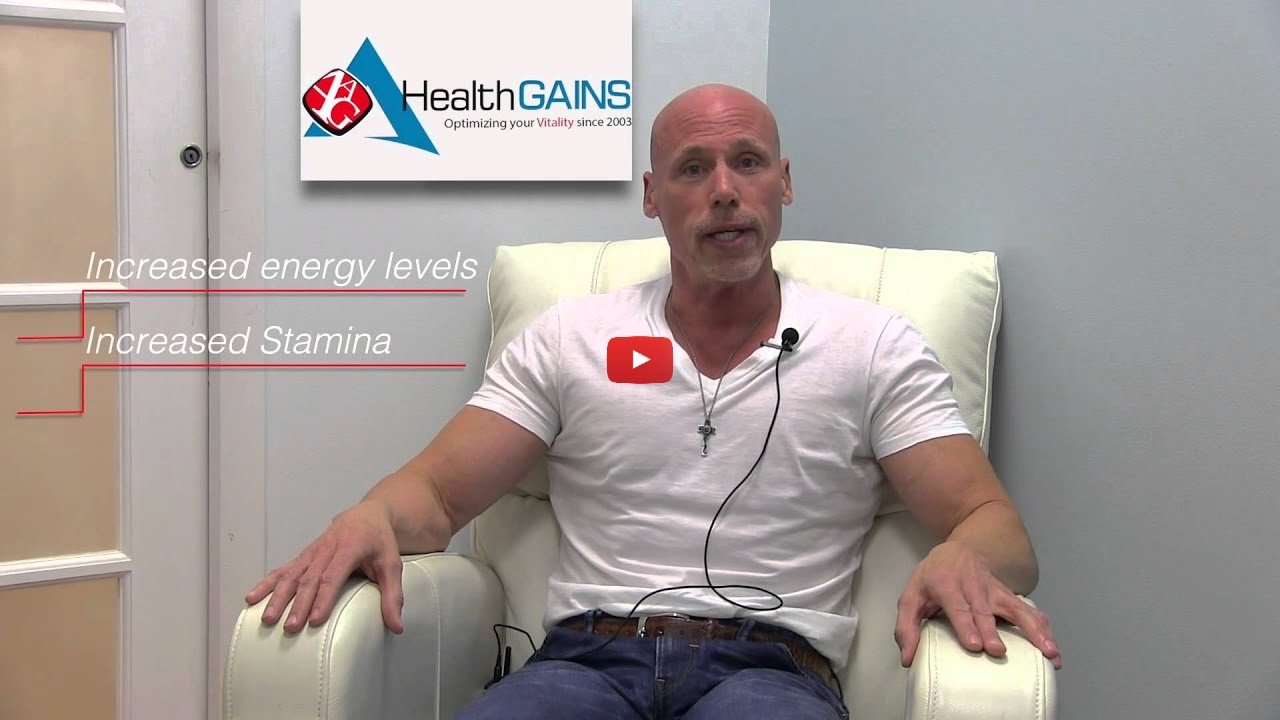 Find an HGH Clinic in Fort Worth
If you are experiencing the symptoms of an HGH deficiency, don't spend your whole day asking, "Where can I find an HGH clinic near me in Fort Worth?" Instead, pick up the phone and contact HealthGAINS. We have clinics all across the country because of our dedication to providing not only the most effective hormone therapies that modern medicine can provide but also our commitment to patient safety. Hormone therapy is no easy procedure, we only make it look easy because of our vast experience and expertise in the field. HealthGAINS' unique protocol to hormone replacement therapy is what sets HealthGAINS apart from other HGH clinics in Fort Worth and across the nation. To receive the best possible care for your growth hormone deficiency, contact HealthGAINS today.
Fort Worth Growth Hormone Therapy FAQs
What is the average age of an HGH patient?
Our most common patients are in their 40s and 50s. This is typically the age where the body begins to slow down its production of HGH. However, adult patients of all ages have experienced relief with the help of a HealthGAINS HGH specialist.
What is the cost of HGH therapy in Fort Worth?
Fort Worth locals should expect to pay on average $1,200-$1,500 for a single treatment. The cost of your HGH therapy, however, will vary upon the severity of your condition and it is best to schedule a consultation and receive a hormone levels test to have a better understanding of the cost of your HGH treatment.
Can a growth hormone imbalance cause weight gain?
Yes. As growth hormones control our body's metabolism, an imbalance or deficiency of growth hormones will leave us more vulnerable to weight gain.
When will I start to see a difference after my HGH treatment?
Patients should expect to feel their first results around 2 weeks after their treatment. Additional benefits may arise later as it can take up to 8 weeks for the full effects of the treatment to settle in.
Do I need a prescription for HGH in Fort Worth?
Yes. It is unlawful to obtain or use human growth hormones without a proper prescription from a sanctioned medical professional for the use of treating a recognized medical condition, such as HGH deficiencies. This is to protect patients from pursuing less legitimate forms of HGH therapy that can be very dangerous.
Experience Relief and Renewed Strength with the Help of our Fort Worth HGH Clinics
If you are in the Fort Worth area and are experiencing signs of aging, contact your local HealthGAINS hormone clinic to schedule a consultation. Our staff is dedicated to providing excellent, safe medical care for hormone deficient patients and can help you obtain optimal mind and body health and wellness. Call our office at (866) 540-3555.
Fort Worth Hormone Clinic Locations
Treating patients with declining levels of growth hormones in Fort Worth and these surrounding Texas locations: Dallas, Arlington, Saginaw, White Settlement, Benbrook, Lake Worth, Forest Hill, Kennedale, Haltom City, Grapevine, Flower Mound, Roanoke, Crowley, Burleson, Keller, Weatherford, Mansfield and Irving.
1106 Alston Ave Suite 250 Fort Worth, TX 76104
6210 John Ryan Dr Ste 110 Fort Worth, TX 76132
4504 Boat Club Rd Ste 300 Fort Worth, TX 76135
4351 Booth Calloway Suite 105 North Richland Hills, TX 76180
515 W Mayfield Rd Ste 401 Arlington, TX 76014
240 E Renfro Suite 106 Burleson, TX 76028
350 Westpark Way Ste 104 Euless, TX 76040
300 N. Rufe Snow Ste 101 Keller, TX 76248
328 W Main St Ste 9 Azle, TX 76020
2701 Osler Dr Ste 2 Grand Prairie, TX 75051
2800 E Broad St Ste 424 Mansfield, TX 76063
1600 W.College St Ste Ll30 Grapevine, TX 76051
Texas Hormone Clinic Locations
Call or text (305) 682-1818 or complete a Free Consultation Form