HealthGAINS is a treatment center with dedicated hormone specialists nationwide. Our Dallas hormone doctors have years of experience in bioidentical hormone replacement therapy (BHRT), growth hormone replacement and testosterone replacement therapies. Many of your friends and neighbors have come to our Dallas HRT center to resolve issues with hormone imbalances and the related difficulties of low hormone levels. Here, you can find all of the benefits of Hormone Therapy at very cost-effective prices. Our Dallas area HRT specialists offer the many benefits of Bioidentical Hormone Replacement (BHRT) programs for men and women.
What is Bioidentical Hormone Replacement Therapy?
If you are considering hormone replacement, we know you have any questions, such as, what is HRT, is hormone replacement therapy safe? What are bioidentical hormones, and how is BHRT any different from HRT? Before we can answer "what is hormone therapy," you need to understand a little about hormones and what they do. Hormones are made and released by the glands of your endocrine system. Hormones are your body's "messengers." Hormones regulate many of your most critical bodily processes from how efficiently you digest your food, to how well you perform in bed. Hormones are vitally important to your good health, but unfortunately, they are not produced in unlimited supplies. Your hormone levels all go down the older you get. Hormone replacement therapy or HRT is a way to give you back what time and nature removes. Bioidentical hormones are complete replicas of the hormones naturally produced by your body. People often ask "are bioidentical hormones safe." In fact, bioidentical hormones are safer and more effective than their synthetic counterparts. We will make your Bioidentical hormones tailored to the specifics of your prescription from your hormone specialist. That is another advantage of bioidentical hormones over their synthetic counterparts. The synthetic hormones made by Big Pharma are "one size fits all." The hormone used in BHRT or custom compounded to your unique needs.
For a free consultation call (305) 682-1818
What are the Benefits of BHRT
The benefits of HRT are plentiful.  HRT can address all of the causes of hormonal imbalances, and restore your energy and confidence. BHRT is the safest and most effective form of hormone therapy. Synthetic hormones are made in a labs from vials of chemical compounds. Bioidentical hormones are made by local compounding pharmacists from all-natural sources. Bioidentical hormones exactly duplicate on a molecular level the hormones made by your own body. As such they are better recognized and better recognized and absorbed by your body.
Hormone Therapy Specialist Near Me (305) 682-1818
Who Can Benefit From BHRT?
Hormone production drops off as your age, that decline is the most common cause of hormonal imbalances. Both men and women can benefit from hormone replacement. We provide hormone therapy for men, and hormone therapy for women. If you over 35 and you find yourself with any of the following issues, you may benefit from Hormone Therapy:
Loss of vitality
Putting on weight
Emotional issues such as mood swings, depression or anxiety
Los of sex drive or other sexual wellness
Cognitive difficulties
Bioidentical Hormone Therapy has been shown to decrease, and is some cases reverse, many or all of these symptoms!
Click to contact our specialist today
How Do I Know if I Need Hormone Therapy?
Hormone imbalances usually show up between the ages of 35 and 55. The most common signs of low hormones include:
Lack of energy
Moodiness
Unusual weight gain, particularly an increase in belly fat
Loss of lean muscle
Sleeplessness or other sleep disorders
Night sweats (women)
Hot flashes (women)
Erectile Dysfunction (men)
After looking at his list, if you think you may have hormone imbalances, you need to have hormone tests. A hormone test can determine if you could benefit from BHRT.
Complete a Free Consultation form now
Bioidentical Hormone Therapy for Men
Hormone therapy for men focuses mainly on declining levels of testosterone. Your testosterone level peaks when you are about twenty. It is all downhill from there. Low testosterone in men, also referred to as Low-T, causes a number of symptoms we commonly attribute to "aging." These include thinning hair, weight gain, fatigue, loss of muscle tone, depression, and sexual wellness issues. Bioidentical Hormone Therapy for men, and HGH Therapy can help with these symptoms and put you back on your path to peak performance at any age.
Bioidentical Hormone Therapy for Women
Women have been using hormone therapy a lot longer than men. Hormone therapy has long been the most effective treatment for women going through the terrible symptoms of menopause. However, a decade or so ago, women started to shy away from HRT, believing that the possible side effects of HRT outweighed the benefits. However the studies that supposedly linked HRT for women to increased risk of heart disease and breast cancer, have now been largely debunked. HRT is still the best way to treat the most distressing symptoms of menopause such as night sweats, mood swings, depression, and hot flashes. HRT for women benefits more than just women who are going into menopause. Women who are experiencing sexual wellness issues, as well as hormone-related energy loss, and "mental fog," may also benefit from HRT.
Side Effects of Hormone Replacement Therapy
Most people considering HRT are concerned about side effects. However, HRT the truth is HRT actually has very few harmful side effects. Like any drug or procedure, BHRT is not side effect free, but the side effects of today's HRT treatments are very minimal. Any possible risk of HRT side effects are made lower, by working with our Dallas area hormone specialists. Our Dallas Hormone Doctors understand your fear of hormone therapy side effects, but we want to let you know that most of those fears are unfounded, and we will make every effort to see that you have a great experience and the best possible outcomes of your hormone therapy.
See how Human Growth Hormone Therapy changes this patient's life: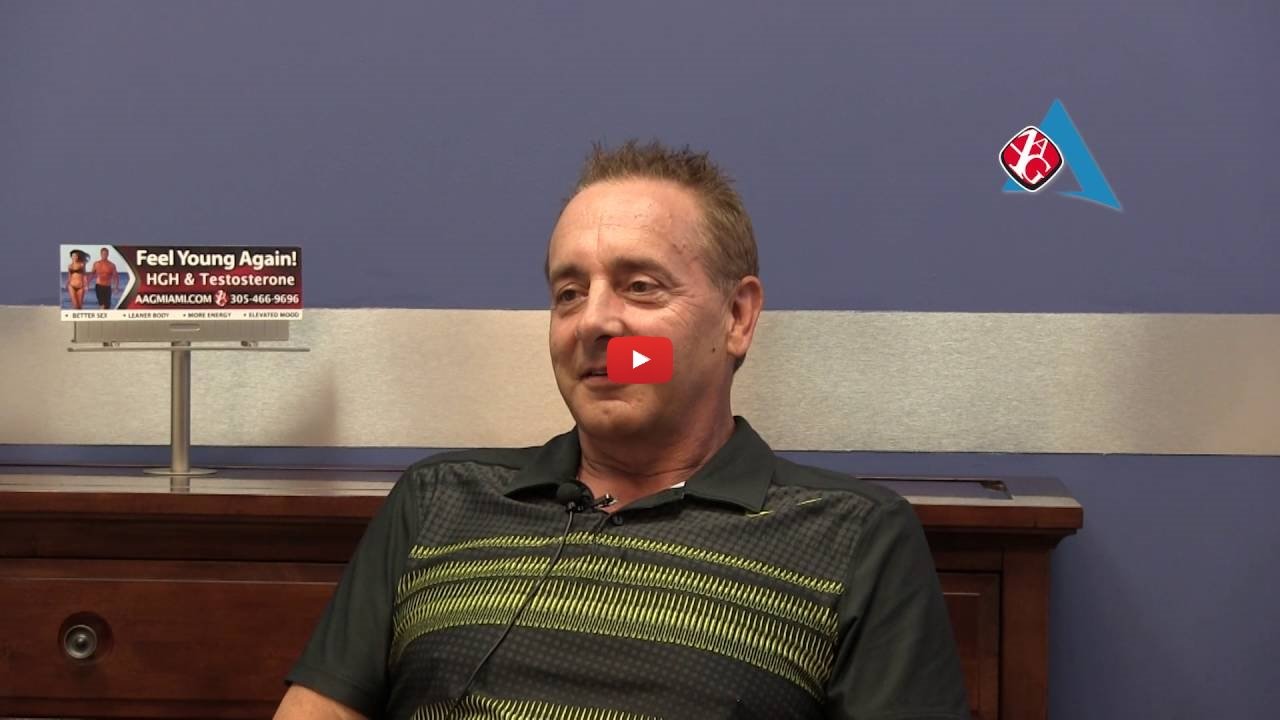 What Kinds of HRT is Available?
There are many kinds of HRT treatment plans and many different hormones. Your HRT treatment program may include any one or more of the following.
Testosterone – Loss of testosterone is the reason most men seek out HRT. Your HRT for men program will be designed to test your levels of testosterone and bring them back into what is the proper balance for you.
HGH – HGH or growth hormone is a critical hormone. Growth hormone therapy has been called the new "Fountain of Youth." Our anti-aging physicians will test your HGH and levels, and develop an HRT plan designed to make you younger, stronger and slimmer!
Sermorelin – Sermorelin is not a hormone, but it helps to increase your production of critical hormones such as HGH and testosterone. Your hormone therapy may benefit from the addition of Sermorelin Therapy.
Thyroid Hormone Therapy – Lack of thyroid hormone is responsible for most of the symptoms we think of as "old age." Thyroid hormone replacement can make you feel younger, stronger, and more youthful.
Ipamorelin Therapy – Ipamorelin is similar Sermorelin. It is not a hormone but it also stimulates the release of other critical hormones. In particular HGH.
HRT can be given in many ways. Your hormone doctor may prescribe, hormone replacement pellets, creams, injections or subdermal patches.
Hormone Therapy Consultation in Dallas
Your hormone consultation starts with a hormone test. This test for any hormone imbalances is one of the most critical parts of your first visit to our Dallas Hormone Replacement Center. Your hormone test will tell your anti-aging physicians your hormone levels, and will let him or her know about any hormonal imbalances. After your hormone test our hormone specialists will be able to prescribe your HRT. When you come our Dallas Hormone Center you will be working with a team of skilled and experienced hormone therapy professionals. Our hormone doctors are some of the best in the business. They have decades of experience in providing HRT for men and HRT for women. Our goal is to provide you with the safest and most effective BHRT programs available, so you can enjoy life and do great things!
Hormone Replacement Therapy Testimonials
"I just turned 45, and I just could not stand who I saw in the mirror. I was not the man I used to be. I was overweight, tired, unmotivated, and even was having some "bedroom blues." I tried new diets, new exercise, various 'male enhancement' supplements, and nothing helped. Then a friend told me about BHRT. I called the clinic, set up an appointment. My labs indicated Low-T, I've been on the program just a few weeks now, and I am already feeling a difference!" — Will S. – Southlake, Dallas
"I was going through the worst of night sweats and hot flashes, even though I am only in my 40s. I thought it was too soon for menopause. I came to HealthGAINS, and they explained that you do not have to be menopausal to have a hormone imbalance and experience some of the same kinds of symptoms. Well, they put me on a program of low-dose HRT pellets, and I feel great!" — Debbie D. – Highland Park, Dallas
"I hate to admit it, and guys I know it's not something we like talking about, but I was having some 'performance issues.' When I also started feeling tired all the time, and very irritable, my wife said she read something in one of her magazines about the sign of low testosterone, and I should get myself checked. I did, and I have been with HealthGAINS for about 7 months now, and every, and I do mean every, aspect of our relationship is back on track…" — Steve B. – University Park, Dallas
Watch this testimonial to see how Hormone Therapy for Men helped this patient: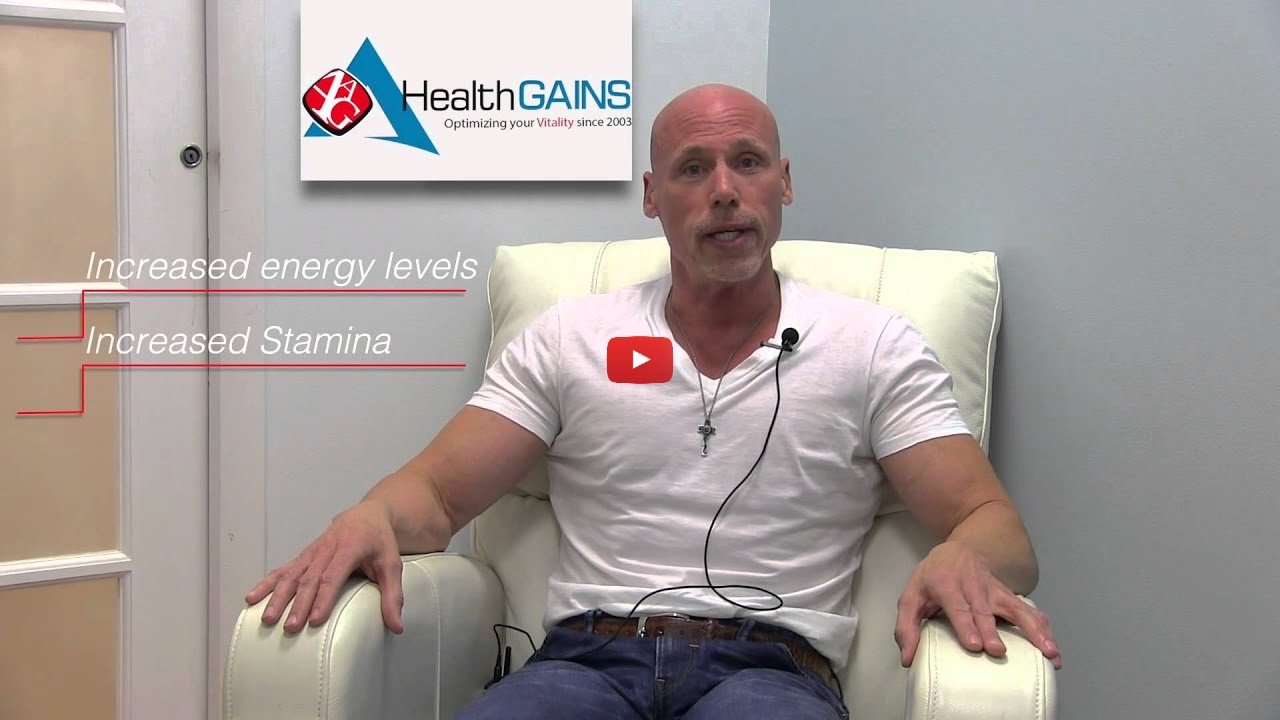 Finding a Hormone Replacement Doctor in Dallas
Bioidentical hormone replacement doctors can put you a journey to being a younger healthier you! We have made it easy to find a hormone specialist in Dallas, or if you live or work in any of the neighboring areas of Fort Worth, Irving, Richardson, Plano, Irving, Garland, Grand Prairie, Dallas, Parkland, Carrollton, North Dallas, and Oak Cliff.
Hormone Therapy FAQs
How are bioidentical hormones different from synthetic hormones?
Synthetic hormones are made in labs using chemical compounds. Bioidentical hormones are custom-compounded from all-natural sources to your particular needs. More importantly, bioidentical hormones are exact duplicates of your body's on natural hormones – molecule for molecule.
Are Bioidentical Hormones Safe?
BHRT using bioidentical hormones is actually the safest form of hormone therapy there is. Since bioidentical hormones are "identical" to those made by your body, they are better recognized by your body and have fewer side-effects than synthetic hormones.
How much does hormone replacement therapy cost in Dallas, TX?
We pride ourselves on providing the most cost-effective HRT in your area. Of course, the cost of HRT differs from patient to patient, but you can expect to pay from $600 to about $2500 per month depending on your age, gender and results of your hormone tests.
How long until I see results using hormone therapy?
The full benefits of hormone therapy are usually not seen for several months. However, many of our clients start to see results, particularly when it comes to having more energy or improvements in sexual drive in a few weeks.
Can hormone therapy be used for weight loss?
People often wonder if hormone imbalances lead to weight gain. A hormone imbalance does not cause weight gain, but hormones are involved in fat metabolism. Hormone therapy should not be a replacement for a good diet and exercise, but HRT can and does improve your ability to burn fat and build lean muscle, and therefore can help you lose weight and get in better shape.
Serving the following neighborhoods in Dallas:
Greenland Hills, Arts District, Beverly Hills, Bluffview, Casa Linda, Cedars, Chimney Hill, City Center, Cloister, Cochran Heights, Convention Center District, Copperfield Community, Country Forest / Jackson Meadow, Dallas Land and Loan, Deep Ellium, Dells District, Devonshire, Dixon Branch, Eagle Ford, Southlake, University Park, Highland Park, Bent Tree, West Plano, Preston Hollow, Lakewood, Northwood, Northeast Dallas, Northwest Flower Mound
Dallas Hormone Clinic Locations
Our group of practitioners include anti-aging physicians and hormone replacement specialists who provide BHRT treatments in Dallas and the surrounding areas of Fort Worth, Richardson, Plano, Irving, – Parkland, North Dallas, and Grand Prairie
3600 Gaston Ave 730 Dallas, TX 75246
3801 Gaston Ave Ste 104 Dallas, TX 75246
1411 N.Beckley Ste161 Paviii Dallas, TX 75203
4144 N. Central Expwy Ste 740 Dallas, TX 75204
6301 Gaston Avenue 405-W Dallas, TX 75214
1341 W. Mockingbird Ln Ste200 Dallas, TX 75247
8305 Walnut Hill 220 Dallas, TX 75231
8220 Walnut Hill Ln Ste 503 Dallas, TX 75231
8160 Walnut Hill Ln 216 Dallas, TX 75231
7777 Forest Ln Bldg A Ste 105 Dallas, TX 75230
3220 Gus Thomasson Rd Ste 226 Mesquite, TX 75150
5308 N Galloway 202 Mesquite, TX 75150
3430 Wheatland Rd Ste 218 Dallas, TX 75237
851 York Dr Ste 105 Desoto, TX 75115
1302 Lane St Ste 800 Irving, TX 75061
325 N Shiloh Rd 101 Garland, TX 75042
7501 Las Colinas Blvd Ste 100 Irving, TX 75063
341 Wheatfield Dr Ste 130 Sunnyvale, TX 75182
399 W. Campbell Rd Ste 210 Richardson, TX 75080
2701 Osler Dr Ste 2 Grand Prairie, TX 75051
Other Dallas Hormone Services:
Texas Hormone Clinic Locations
Call or text (305) 682-1818 or complete a Free Consultation Form