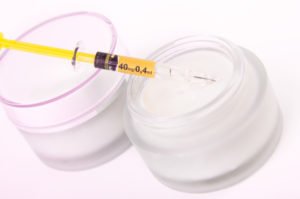 Whether you choose injectable testosterone or creams, simply starting testosterone therapy points you in the right direction towards a healthier you. Especially if you're feeling the following symptoms:
Less energy or motivation
Lack of sleep
Longer recovery time after exercise
A reduction in muscle mass
However, it is important to know the difference in the types of testosterone applications you use such as; injectable testosterone or creams.
Injectable Testosterone vs. Creams
When using testosterone injections, patients typically see much higher levels of testosterone. They also do not have issues with their body absorbing the testosterone.
However, with cream, that is often the main issue. Typically when patients use creams, we see only variable absorption.
Predicting which patient's body will absorb creams better is difficult. As a result, patients often get frustrated when testosterone creams do not produce the desired results.
Another downside to using testosterone cream is the dosage. Since creams are not absorbed as easily as testosterone injections, it is recommended to use creams daily, which makes compliance difficult.
However, if you decide to use injectable testosterone, you only need to do so weekly, which is much easier for a demanding schedule.
Another common issue with creams is that it can easily be transferred to your significant other. So patients have to be careful, making sure they do not have sex with their partner within 4 hours of applying the cream.
Lastly, not only do you have to worry about cream transferring onto your partner, you need to worry about your clothes too. Creams can be messy and may stain clothing if you have not let it dry thoroughly.
Despite these disadvantages, creams can provide more consistent with your testosterone levels since it is applied daily.
For a free consultation, call (305) 682-1818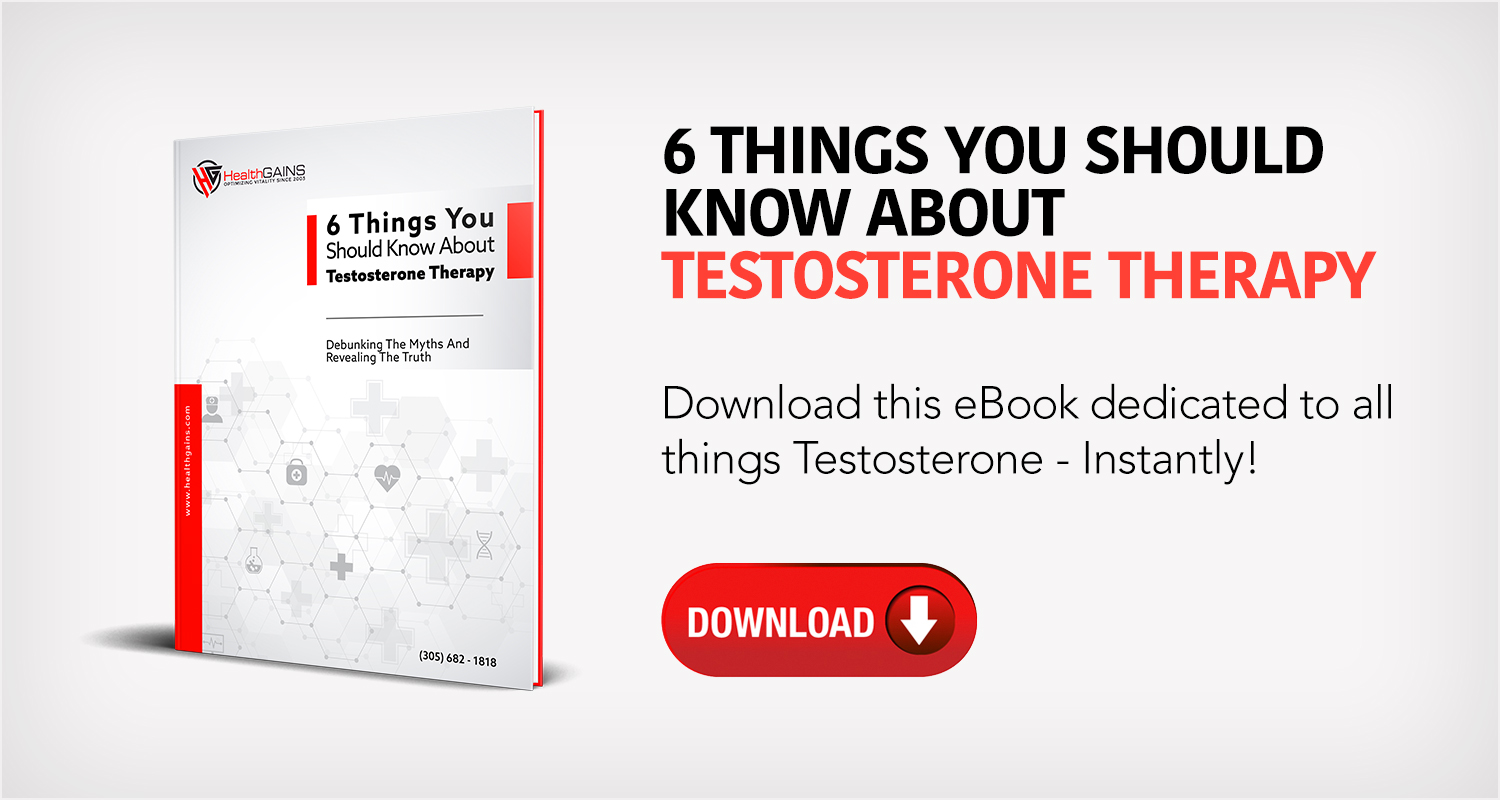 Benefits of Injectable Testosterone:
Like mentioned earlier, the upside to injectable testosterone is the absorption. Since it's administered directly into your body it absorbs much easier, which provides greater results as well.
Another perk is, you don't have to worry about accidently rubbing off any testosterone on your partner, like what happens with creams.
The best part is you don't have to apply it daily! This way it doesn't interfere with your lifestyle.
Another upside to injections is the dosage. With injections, the doctor can monitor your progress through the therapy and adjust the dosage as needed to give you better results. With creams it's much harder to change the dosage level.
Injections are also the most cost effective way to treat low testosterone.
Which Form is Best?
So which should you use? The method is ultimately up to you, but HealthGAINS can help you with your decision.
Schedule an appointment today, so we can see which testosterone therapy is best suited for your lifestyle.
Call or text (305) 682-1818 or complete a Free Consultation Form