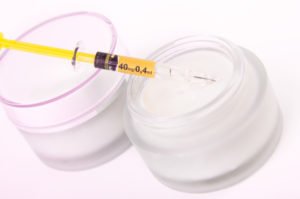 A study, just published in a well-known, peer-reviewed medical journal, found that once daily testosterone creams can be a very effective form of testosterone therapy for men suffering from Low T.
The study, found in the current issue of The Journal of Urology, concluded that the "application of once-daily topical testosterone effectively restores normal testosterone levels in men."
The study looked at over 700 men who had "low testosterone" (below 300 ng/dL) and at least one symptom of Low T, such as sexual dysfunction. The lead researcher on this study was Gerald Brock, M.D., with the University of Western Ontario in London, Canada.
Research on Testosterone Creams
Using typical "double blind" methodology, half the men in the study were given testosterone creams once daily, the other half a placebo cream.
The researchers found that 73% of the men using the actual testosterone creams, saw a significant increase in their testosterone levels by the end of the study. On the other hand, only 15% of the men in the placebo group saw any kind of increase.
More importantly, the men in the testosterone group showed much greater improvement in sex drive and performance as measured by the "Sexual Arousal, Interest and Drive scale" used in urology.
This study was  also consistent with other recent studies that showed that men receiving testosterone therapy were at no greater risk of heart attack or cardiovascular disease, than those who were not taking testosterone.
For a free consultation, call (305) 682-1818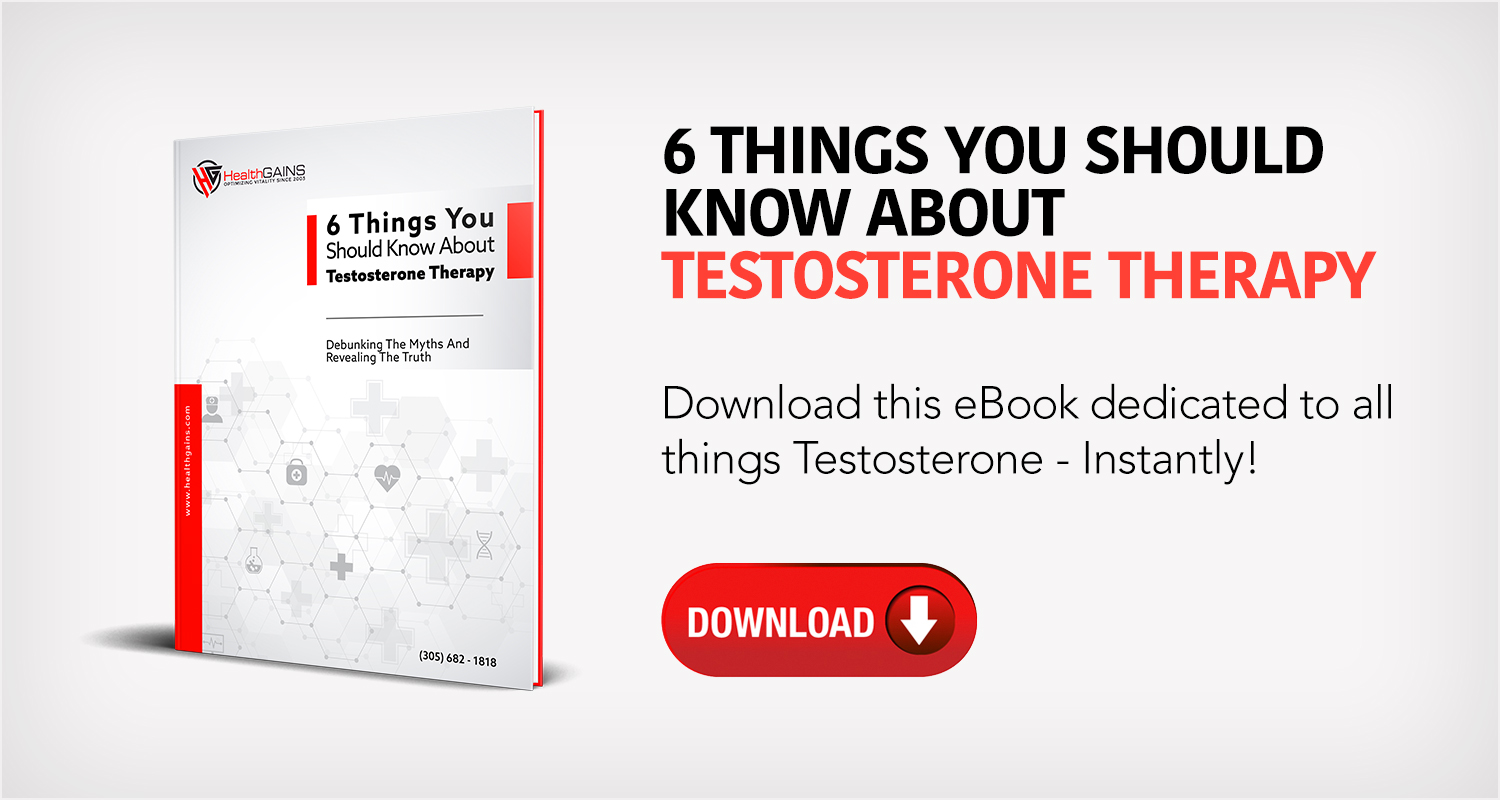 Other Methods of Testosterone Therapy
I am pleased when I see studies in the conventional medical journals that verify the safety and effectiveness of testosterone therapy.
As the study proved, testosterone creams as a form of testosterone therapy was very beneficial. However, if you interested in testosterone therapy, testosterone creams are not your only option.
Testosterone therapy can be delivered in topical creams, skin patches, sub-dermal pellets, or intra-muscular injections. Which method is best for you is all based on your individual needs and lifestyle.
If you are a man, between the ages of 35-55 look for these symptoms:
Unusual weight gain, particularly belly fat
Difficulty in losing weight, and/or in building muscle, despite working out
Disrupted sleep
Fatigue and/or lack of energy
Mood swings, irritability and depression
Lack of libido, and/or erectile dysfunction
If you are experiencing one or more of the issues on this list, you may be suffering from low testosterone, and you could probably benefit from testosterone therapy.
At HealthGAINS, we believe the goal of testosterone therapy is not to just to bring your testosterone levels up to something "normal," but to return your individual levels to what is "optimum" for you and your needs and lifestyle.
That kind of individual approach, is why we also offer several different delivery methods for testosterone therapy.
If you are experiencing any of the symptoms of Low T, there is really only one way to know if you can benefit from testosterone therapy. You need to have your testosterone levels checked and evaluated by a qualified doctor here in Miami or nationwide.
Call or text (305) 682-1818 or complete a Free Consultation Form