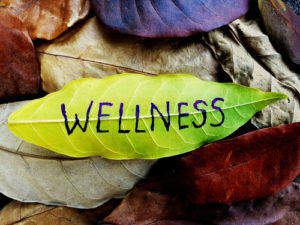 It is safe to take nicotinamide adenine dinucleotide (NAD+) because it is a substance that naturally occurs in the body, providing benefits to help the management of stress, cognitive function, and energy levels. In a study performed by Nature Communications, they administered NAD+ to 24 subjects who reported minor side effects, including nausea, flushing, leg cramps, and increased bruising. However, at the study's conclusion, the benefits appeared to outweigh the reactions, and NAD+ was deemed safe to take and well-tolerated.
NAD+ is a coenzyme, a substance that allows proteins to work efficiently. If the NAD+ levels in the body become too low, these essential processes slow down. The result is that one may see a notable decrease in mental function and physical activity.
NAD+ can be administered using a nasal spray, which bypasses the digestive system to send this compound directly into the bloodstream. This treatment method is known to address complications relating to Alzheimer's disease and Type 2 diabetes.
How NAD+ Improves Overall Health
NAD+ is a coenzyme of vitamin B3, which gets an extra boost from ginseng and vitamin B12. NAD+ has proven to be essential in the normal utilization of energy in the body, as it is present in nearly every cell. A study from Metabolism reports that "adequate hypothalamic NAD content is critical for maintaining normal energy homeostasis." What this means is that NAD+ is essential to promoting metabolic processes and regulating other nervous system functions. This may explain why NAD+ is known to effectively treat some neurogenerative disorders, such as Parkinson's disease.
Unfortunately, NAD+ production in the body declines as one gets older, to a point where it may not be sufficient for good health. However, the same Metabolism study did conclude that by providing external supplements of NAD+ to the body, one could maintain one's natural levels of digestion and internal processing.
NAD Nasal Spray Stabilizes NAD+ Levels
Obtaining NAD+ in nasal spray form is fast, direct, and convenient. By using a spray directly into the nose, one can promote their NAD+ levels in no time at all. The nasal spray should be administered anywhere from two to four times a day to encourage optimal results. How quickly one will be able to see benefits will rest solely on their needs, current NDA+ levels, and severity of preexisting health conditions.
For a free consultation, call (305) 682-1818
Conditions That Can Benefit From NAD Nasal Spray
By increasing NAD+ levels in the body, NAD nasal spray can be used to improve a wide range of conditions that affect brain cells and function. While this is by no means a cure for these afflictions, NAD nasal spray serves as a viable option for treating symptoms relating to various health complications.
Cognitive Issues
As people age, they often experience problems with memory loss and impaired brain function. In addition to aging, cognitive issues can be caused by poor lifestyle, smoking, diet, and the use of drugs and certain medications. Boosting NAD+ in the brain can provide cognitive support to help memory and thinking.
Stroke and Transient Ischemic Attack (TIA)
Stroke and TIA can happen if a blood clot, bleeding, or damage to blood vessels prevents oxygen from reaching the brain. The result may be problems with memory, speech, body movement control, or emotional and mental capacity. NAD nasal spray can help repair brain cells and restore these functions.
Evidence from Journal of Neurotrauma
showed that NAD nasal reduces the destruction of neurons affected by traumatic brain injuries, and in some cases, may even prevent the death of neurons following trauma.
Sirtuin-Related Injuries
According to Biochemical Journal, sirtuins are proteins that are important in many metabolic processes. For example, a sirtuin called SIRT1 helps regulate the body's glucose levels and prevent Type 2 diabetes. However, sirtuins like SIRT1 can only function in the presence of NAD+.
Circulation Research reports that the following sirtuin-related diseases may be helped by increasing NAD:
Atherosclerosis
Hypertension
Obesity
Hypertrophy
Glucose stability
Insulin resistance
Again, NAD nasal spray is not a cure for these conditions.
Substance Abuse Disorders
Chronic use of drugs and alcohol can damage brain function, memory, and mood. NAD+ can help repair damage to brain cells, neurotransmitters, and DNA caused by substance abuse. In addition, NAD+ may help with reducing some withdrawal symptoms and cravings, as well as help relieve stress, depression, sleep issues, and anxiety.
Contact HealthGAINS Today to Learn More
By using NAD nasal spray, one can see a marked improvement in their day-to-day life. At HealthGAINS, we provide cutting-edge treatments designed to deliver lasting improvements to the lives of our members. To learn more about NAD nasal spray and other therapies we offer, call us today at (305) 912-8828.
Call or text (305) 682-1818 or complete a Free Consultation Form