Hormone replacement therapy (HRT) and bioidentical hormone replacement therapy (BHRT) provide treatments for people who are experiencing low or imbalanced hormone levels. Hormones play a key role in regulating various bodily functions, but they are not in everlasting supply.
This is why HealthGAINS offers BHRT for clients seeking safe and effective anti-aging treatments. With BHRT, you not only get hormone replacements; you get hormones that are identical—chemically and physically—to the hormones produced within your own body. This way, your hormones go to work for your specific needs and physiological makeup.
If you are ready to begin a free consultation to see how hormone replacement therapy in Eugene, OR can help you, call (866) 806-1872. See how you can start to feel, look, and perform like you did when you were younger.
Understanding Bioidentical Hormone Replacement Therapy
Hormones are like the fuel our bodies use to function throughout the course of our lives. They are both essential and limited, and when the body runs low on hormones, you often feel like you are not operating at 100%. HRT offers a solution to this dilemma, while BHRT takes it one step further.
Every individual's body is unique, and BHRT aims to meet your needs. This form of replacement therapy does not involve synthetically-produced hormones. Our facilities use hormones identical to those found within your own body, down to their chemical structure. This form of HRT has the edge over therapies that use synthetically-produced hormones from a lab.
For a free consultation call (305) 682-1818
Ideal Candidates for BHRT
While anyone can benefit from BHRT, some people are better candidates than others. Men and women over the age of 35 may feel the drop off in their hormone levels and wish to feel like they did when they were younger.
If you have been feeling particularly tired or fatigued, this could be a symptom of low or imbalanced hormones. You may have also been gaining a bit more weight than usual or struggle with sexual intimacy. All of these symptoms could be remedied through BHRT.
Additionally, some of the other symptoms of low or imbalanced hormone levels may include:
Mood changes
A lack of energy
Hot flashes for women
Erectile dysfunction for men
Night sweats for women
Interrupted sleep
A loss of muscle mass
Irregular weight gain, especially in the belly
HealthGAINS clients regularly come in complaining of these symptoms and go on to receive BHRT. If you are interested in seeing what BHRT can do for you, call our Eugene hormone therapy center and make an appointment. Reach us at (866) 806-1872.
Hormone Therapy Specialist Near Me (305) 682-1818
BHRT for Women
Women face particular challenges as they age, especially those that come with menopause. A few of the daily battles that women must endure as their hormone levels drop include:
Night sweats
Bouts of depression
Mood swings
Hot flashes
These kinds of symptoms can leave them feeling exhausted and depleted, but with BHRT, they can begin to reclaim their bodies. BHRT can help them battle hormonal fatigue and cognitive difficulties.
Additionally, BHRT does not only benefit women in the menopausal phase. Other women seek BHRT to help with sexual wellness issues, as well as general vitality.
Click to contact our specialist today
BHRT for Men
Declining levels of testosterone in men can have a serious negative impact on your life! HRT for men is designed to return your testosterone levels to normal. A man's testosterone level peaks in your 20s. After that it is in steady decline. That loss of testosterone can lead to a lack of vitality, weight gain, cognitive difficulties, and "trouble in the bedroom." Our male hormone replacement therapy programs can restore your youth and your self-confidence. Low testosterone in men, also referred to as Low-T, can have a negative impact on many aspects of your life, from your relationships, to your job performance. Bioidentical Hormone Therapy for men can help give you back what time and nature take away, and put you back on your path to being a younger, stronger, healthier you!
While men do not experience menopause, they do experience changes in their hormone levels. Men's testosterone levels peak somewhere in their 20s, and when they begin to drop, men can feel the effects dramatically, from a general lack of vitality to weight gain.
Aside from men experiencing low testosterone due to age, other men may experience it due to genetics. These men may suffer from low testosterone (also known as Low-T) for their whole lives. When this occurs, it can take a toll on your entire life, from your relationships to your performance at work.
BHRT can help combat the symptoms of low testosterone by replacing those hormones with an identical match to your own.
Complete a Free Consultation form now
The Benefits of BHRT

The goal of HRT is to get you looking, feeling, and performing like your younger self. BHRT is a safe and effective way to correct your hormone imbalances and make you feel more alive. Life is challenging, and you deserve to feel your best when overcoming the daily hurdles ahead of you.
BHRT is designed to treat the typical symptoms of aging, such as:
Hair loss
Fatigue
Weight gain
Depression
Sexual wellness issues
Loss of muscle tone
See how Human Growth Hormone Therapy changes this patient's life: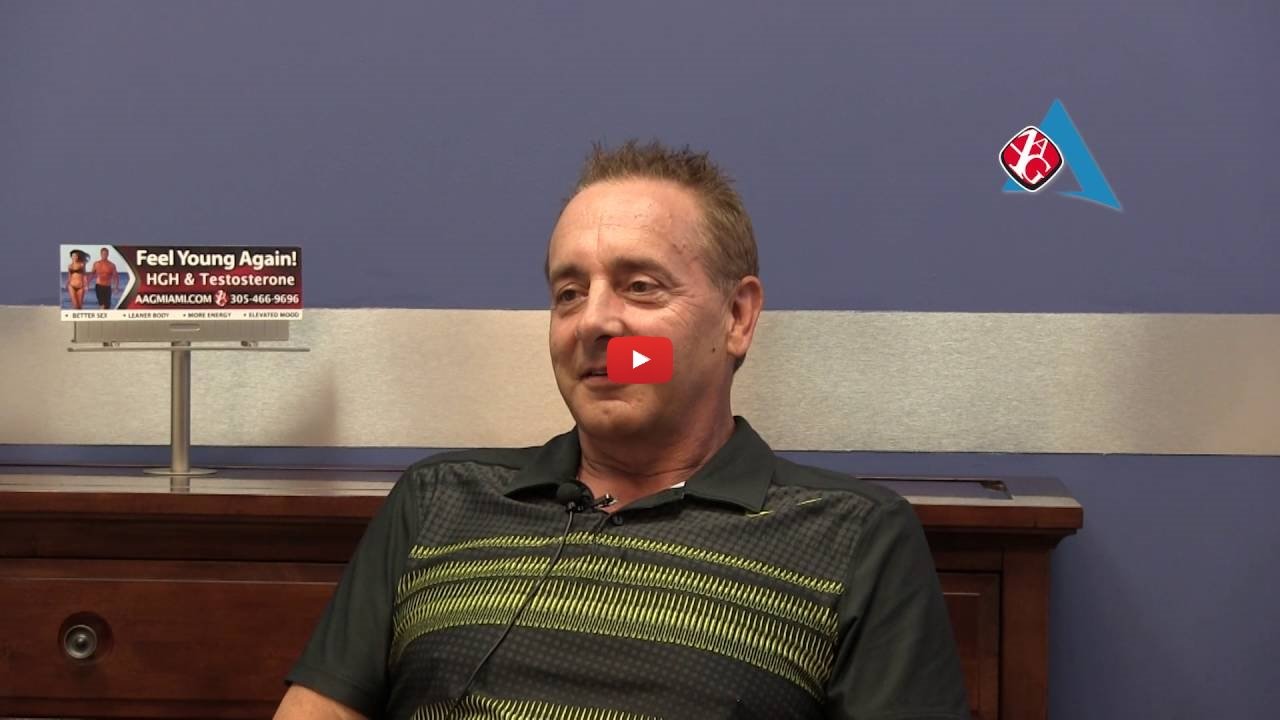 Types of Hormone Replacement Therapies
At HealthGAINS, a wellness professional can help you choose the right method of HRT for you. HealthGAINS knows that one method of treatment does not fit everyone.
We offer a range of methods to provide the HRT you need. These methods can include HRT injections, which can be administered in the comfort of our HealthGAINS executive-styled facilities. We aim for you to feel comfortable while receiving treatment.
Some different forms of HRT include:
HGH therapy – Human growth hormone (HGH) can restore your vitality, fight weight gain, and improve sexual function.
Sermorelin – Sermorelin helps to stimulate the production and secretion of other hormones, such as HGH and testosterone.
Testosterone replacement therapy – Testosterone is key when it comes to men looking, feeling, and performing like they did when they were younger. As you age, your testosterone drops off, causing issues with vitality, appearance, and sexual performance. With a boost of testosterone, you can begin to feel those aspects of yourself improve.
Thyroid hormone therapy – This therapy addresses your thyroid gland, which can cause a number of age-related issues, such as fatigue, muscle aches, and thinning hair.
Ipamorelin therapy – Ipamorelin targets your pituitary gland to help your body release more of your own growth hormones. This therapy aims to improve your strength, vigor, immune system, and sleep.
The Side Effects of BHRT
The side effects of HRT are rare. Recently, claims that they cause heart attacks or cancer have largely been discredited. BHRT is effective since your body cannot recognize the difference between bioidentical hormones and your own. Your HealthGAINS wellness provider can help you understand whether hormone replacement therapy in Eugene, OR, is right for you.
Hormone Replacement Therapy Testimonials
 "I am a guy on the plus side of 50. I was looking more and more like a pear every day. I still work out, but I just can't get rid of this belly fat. There was this guy in my gym, who works out next to me, easily older than me, but he looks great, I asked him what was his secret and he told me about your hormone therapy clinic. I've been on testosterone for a few months now, and I am looking great and feeling sharp…" — Jimmy D. – Jefferson Westside, Eugene
"Hey, I wasn't really getting any complaints or anything like that, but, I noticed I wasn't doing as well 'with the ladies' as I used to. So, I went to my doctor, who referred me to you guys, and since I've been on my program things have never been better in that department…" — Barry S. – West Eugene
"When you get to be my age, you start to worry about everything. This hangs here, and that drags there. But, I can live with my looks changing – to a point. I'm over 40, and it's the other stuff I am really concerned about. You know, the mood swings, lack of interest in sex, the "foggy thinking." And I know the older I get the worse it's going to get. That is why I looked into starting HRT now… and I am so glad I did!" — Giselle K. – Santa Clara, Eugene
Watch this testimonial to see how Hormone Therapy for Men helped this patient: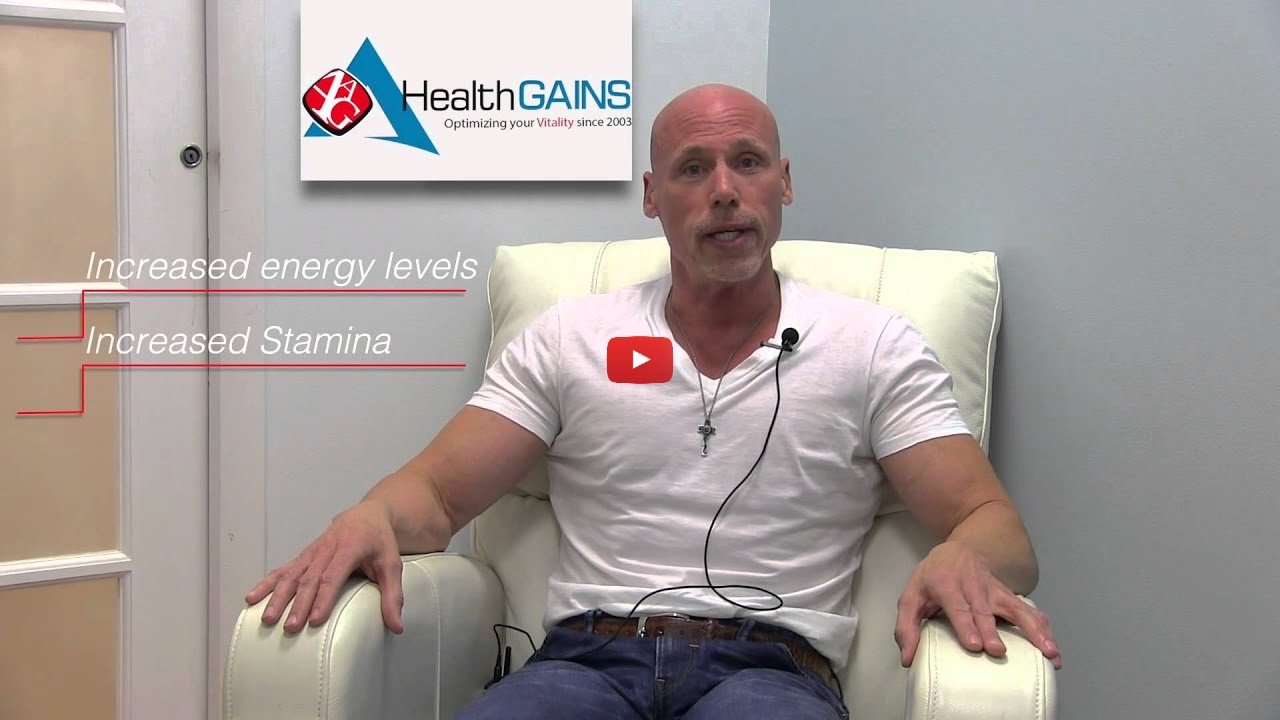 Hormone Therapy FAQs
What is the difference between bioidentical and synthetic hormones?
Synthetic hormones are produced by large drug companies and may come with adverse side effects. Bioidentical hormones match those that are made in the body and rarely come with side effects.
Is BHRT Safe?
BHRT is safe and has fewer side effects than synthetic hormones. This is due to the fact that it is an exact match to your own hormones produced in your body. Unlike synthetic hormones developed in a lab by a large drug company, you can enjoy the therapy process knowing that we only use bioidentical hormones during treatment.
How much does hormone replacement therapy cost in Eugene?
Based on your age, gender, and medical conditions, HRT can run between $600 to $1,500 per month, but the cost will vary from client to client.
How does HRT help with weight loss?
Alongside diet and exercise, HRT can help boost your metabolism and build lean muscle. For people who experience stubborn belly fat, HRT can help their efforts in shedding unwanted weight.
How Long Will it Take to See Results from HRT?
Each client is different, but some see results within the first few weeks. Improved cognition and sexual performance usually occur within the first six months of treatment.
Find a Hormone Replacement Doctor in Eugene
A HealthGAINS wellness professional in Eugene can begin your quest for a younger, happier you by testing your hormone levels. From there, they can suggest hormone replacement therapies that can help you live, look, and feel younger. You deserve to age well and lead a productive, vitalized life. HRT and BHRT can help you get there.
To inquire about hormone replacement therapy in Eugene, OR , dial (866) 806-1872.
Other Eugene Hormone Services:
Oregon Hormone Clinic Locations
Call or text (305) 682-1818 or complete a Free Consultation Form