HealthGAINS is committed to helping people with low or imbalanced hormone levels regain control of their lives. Since 2003, our wellness practice has been striving to provide quality care to those who need it.
Our wellness advisors offer the following: Bioidentical hormone replacement therapy (BHRT): By using bioidentical hormones, which are nearly the same as those made in the body, we can address any hormonal issues.
Testosterone replacement therapy: Men with low testosterone levels can feel stronger, younger, and more energetic after receiving this treatment.
Growth hormone therapy: Human growth hormone (HGH) is responsible for regulating many internal processes. Both men and women can reap the benefits of this treatment.
Sermorelin: If you receive hormone replacement therapy, you may also receive sermorelin at the same time. This chemical aids in the production of testosterone levels.
Thyroid hormone therapy: Sometimes as people age, their thyroid does not work as it should. If you are experiencing weight gain, fatigue, hair loss, and sensitivity to cold, you could be having problems with your thyroid. HealthGAINS can create a customized treatment plan to meet your needs.
Ipamorelin therapy: Like sermorelin, ipamorelin aids in the production of other hormones, especially growth hormone. People who have problems sleeping may benefit from this type of treatment.
Those looking for hormone replacement therapy in Portland, OR need look no further. HealthGAINS is here to address all aspects of your health. To begin exploring your healthcare options, dial (866) 806-1885.
Understanding the Science Behind Hormone Replacement Therapy
To explain the benefits of hormone replacement therapy, one must first understand what a hormone is in the first place. Hormones are the chemicals responsible for regulating many of the body's internal functions. For instance, testosterone is responsible for regulating libido, controlling fat distribution, and producing red blood cells. Estrogen, on the other hand, controls the menstrual cycle in women.
With age, people's hormone levels decline. They may feel cognitively "cloudy," excessively tired, and depressed. In some affected patients, they may lose interest in sex altogether. Hormone replacement therapy seeks to address these issues. How a patient receives therapy, however, will depend on the nature of their treatment and their situation.
Understanding BHRT
Synthetic hormones are made by large pharmaceutical companies that want to make money. In some instances, they may even prioritize profits over patients' health, which could lead to a patient suffering an adverse reaction. HealthGAINS only uses bioidentical hormones.
These compounds are very similar to the hormones made in the body. Their composition matches natural hormones molecule for molecule. Because they are so similar to the hormones made in the body, your body does not have reason to reject them. There is also a minimal risk of adverse side effects.
BHRT is not just for men who are struggling with low testosterone levels. It can benefit both men and women who are experiencing hormone imbalances. Most people who seek this type of treatment are between the ages of 35 to 55 years old, but it can also benefit people who fall outside of this range.
For a free consultation call (305) 682-1818
Hormone Replacement Therapy Seeks To Address Certain Conditions
Nobody wants to go through the aging process. Everyone wishes that they could feel the way they did in their 20s forever. When you receive hormone replacement therapy from HealthGAINS, you may be looking to address one or more of the following conditions:
Weight gain
Hair loss
Loss of muscle mass
Decreased sex drive
Irritability
Anxiety and/or depression
Fatigue
Loss of energy, concentration, or motivation
Hormone replacement therapy can also boost one's self-confidence. To learn more about seeking hormone replacement therapy in Portland, OR, call (866) 806-1885.
Hormone Therapy Specialist Near Me (305) 682-1818
Recognizing Symptoms of Low Hormone Levels in Men
When a man is struggling with low or imbalanced hormone levels, he may be unable to live up to his full sexual potential. He may have problems getting or maintaining erections. He may not even feel as attracted to his partner as he once did.
Men's hormone levels begin decreasing in their thirties and steadily decline until the end of their lives. If you are a man and you believe that low testosterone levels are affecting your sex life, call HealthGAINS today.
Click to contact our specialist today
Recognizing Symptoms of Low Hormone Levels in Women
Understandably, low hormone levels in men look very different than low hormone levels in women.
If you are a woman living with low or imbalanced hormone levels, you may be experiencing:
Hot Flashes
Many women experience hot flashes as they approach menopause. This condition causes intense feelings of heat, usually over the face, neck, and chest. You may have accepted this condition as part of aging. However, with hormone replacement therapy, you could seek reprieve from your symptoms.
Night Sweats
Similar to hot flashes, night sweats sometimes affect women who are approaching menopause.
This condition can cause:
Problems sleeping
Excessive sweating
Anxiety
Depression
Cognitive impairment
Again, hormone replacement therapy could help women who are experiencing this condition.
See how Human Growth Hormone Therapy changes this patient's life: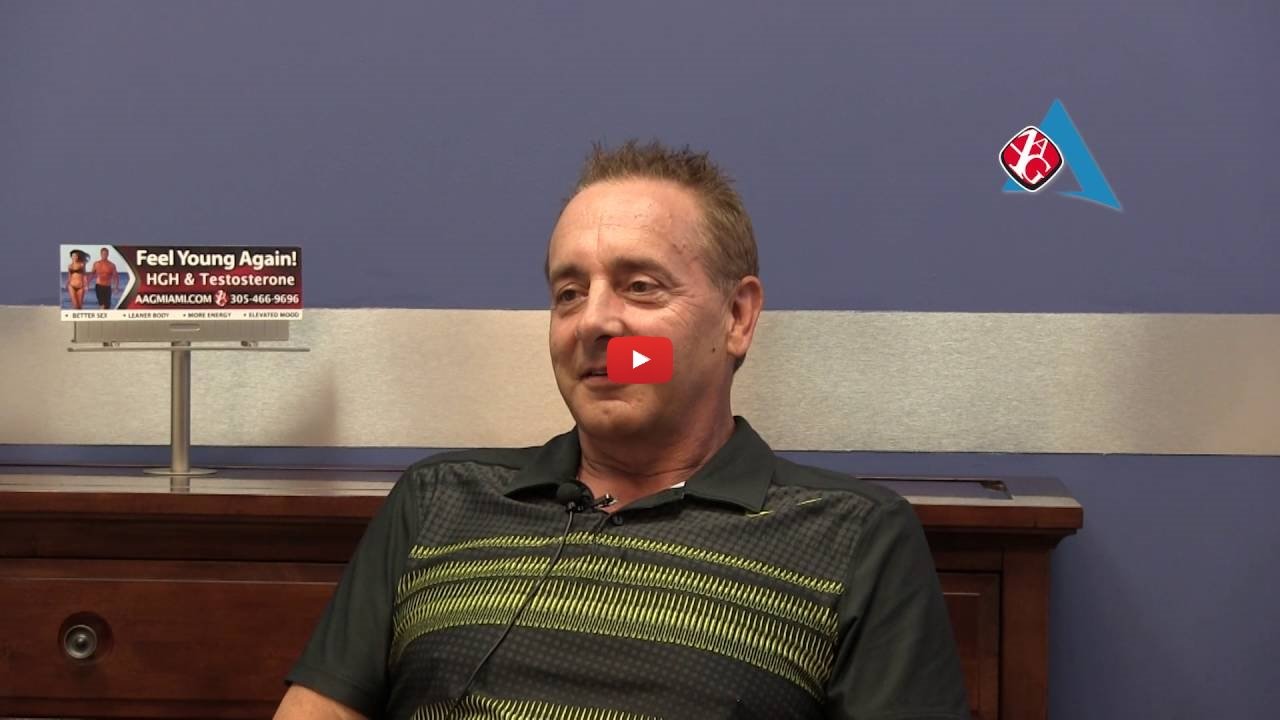 Complete a Free Consultation form now
What To Expect When You Visit HealthGAINS
When you walk through the doors of our wellness clinic in Oregon, we want you to forget all about your health concerns. We want you to feel as though you are enjoying a day at the spa rather than visiting a wellness clinic.
We will ask you to provide some information about your medical history. Be sure to share with us the names of any medications you are taking and whether you have any pre-existing health conditions, like high blood pressure.
From there, you will speak with the HealthGAINS wellness advisor about your treatment options. They may perform a physical examination in addition to blood work. The results of these exams will provide more insight into your body's needs. If you qualify for hormone replacement therapy, your wellness advisor will implement a plan of action.
Hormone Replacement Therapy Testimonials
"I am in my 50s. I work out, but I just cannot seem to take off the weight, or build muscle the way I used to. My personal trainer recommended I get my hormones tested. The hormone test revealed I had low-T. Since I started bioidentical hormone replacement therapy, I feel great, I look great, and I am getting the most out of gym membership again." — Donald G. – Lake Oswego, Portland (Clackamas County)
"I am a woman in my 40s, I am too young for menopause, but I was having problem, like a loss of sex drive, I was moody, putting on weight. I thought it was just stress, I never even considered it could be hormonal. I heard a radio commercial about HRT, and made an appointment at the hormone replacement clinic. I have been on the program for only a few months, and I am already feeling the difference." — Linda S. – West Linn, Portland (Clackamas County)
"I am recently divorced, and I was more than a little nervous about returning to the dating scene. I was paunchy, and not exactly the 'stud,' in the bedroom I used to be. I was determined to get back in shape. When diet and exercise were not proving to be enough, I decide to give testosterone therapy a shot. The hormone doctors at this clinic couldn't have been more sympathetic to my needs…" — Sam T. – Southwest Hills, Portland (Multnomah County) 
Watch this testimonial to see how Hormone Therapy for Men helped this patient: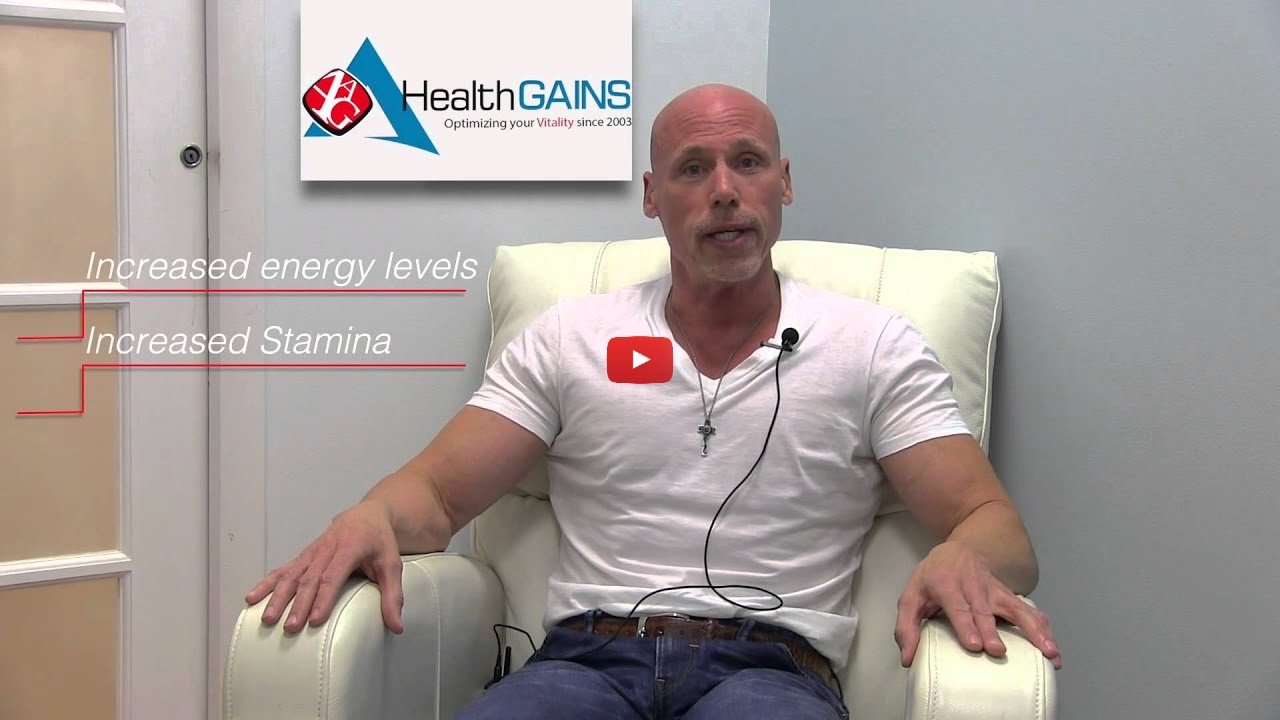 Call HealthGAINS Today To Begin the Road to Wellness
When looking for hormone replacement therapy in Portland, OR, consider how HealthGAINS could meet your needs. We do not just help people with their hormone levels; we help them with all aspects of their lives. From nutritional planning to lifestyle counseling, our team is ready to help you live your best life. You do not need to struggle with feeling less than your best any longer. We are here to help.
Serving the following neighborhoods in Portland:
Buckman, Hosford / Abernathy, Beaumont / Wilshire, Northwest, Roseway, Grant Park, Pearl Town, Goose Hollow, Mount Scott, Downtown, Lents, Richmond, Sumner, Old Chinatown, Cully, Creston-Kenilworth, Madison South, Montavilla, Alameda, Arbor Lodge
To speak with a representative about scheduling an appointment, call (866) 806-1885.
HealthGains Portland
1536 NW 23rd Avenue Portland, OR 97202 (541) 362-5201
Portland Hormone Clinic Locations
Our hormone doctor specialists are experts in bioidentical hormone replacement therapy (BHRT), testosterone therapy, and growth hormone therapy in Portland. Our anti-aging physicians and hormone replacement doctors also provide hormone therapy services in the surrounding areas of: Beaverton, Gresham, Lake Oswego, Beaverton, Corvallis and Oregon City
9555 Sw Barnes Rd Ste 350 Portland, OR 97225
10373 Ne Hancock St Suite 122 Portland, OR 97220
17050 Pilkington Rd Suite 220 Lake Oswego, OR 97035
Other Portland Hormone Services:
Oregon Hormone Clinic Locations:
Call or text (305) 682-1818 or complete a Free Consultation Form