HealthGAINS is dedicated to providing safe and effective hormone replacement therapy throughout the country. Hundreds of men and women just like you have come to our Portland hormone therapy center seeking treatment for hormone imbalances and problems with low hormone levels. We offer the benefits of HRT at competitive prices for hormone replacement. Our Portland hormone doctors offer Bioidentical Hormone Replacement (BHRT) for men and women, testosterone therapy for low-T, and growth hormone therapies.
What is Bioidentical Hormone Replacement Therapy?
You may be wondering exactly what are bioidentical hormones, and how does bioidentical hormone therapy differ from other forms of hormone therapy. First, let's start with answering the question, "what is hormone therapy." The levels of your body's most critical hormones all decline as you get older. At its most basic level, hormone replacement therapy, or HRT is a way to replace what time takes away, and correct any hormone imbalances. Bioidentical hormones are exact duplicates of hormones natural produced by your body. People often ask "are bioidentical hormones safe." In fact bioidentical hormones are safer and more effective than their synthetic counterparts. Bioidentical hormones are custom made for you by compounding pharmacists. They exactly match the physical and chemical structures of the hormones made by the glands of your endocrine system. When used in your Bioidentical Hormone Therapy (BHRT), our Portland BHRT doctors work with area compounding pharmacies to blend a dosage that tailored to your specific needs. BHRT is the safest and most effective way to treat hormonal imbalances, and less than optimal hormone levels.
For a free consultation call (305) 682-1818
What are the Benefits of BHRT
There are many benefits of HRT and there are many reasons to choose bioidentical hormones over synthetic hormones for your HRT program. Synthetic hormones are made in the labs of big pharmaceutical companies. As such they are different from those normally produced by your body.  In fact, the drug companies specifically design them to have unique chemical structures, so they can patent them for bigger profits. Bioidentical hormones on the other hand, completely match – molecule for molecule – the hormones made by your body's endocrine system. As such they are better recognized and better used by your body, and therefore a safer and more effective choice for hormone replacement therapy (HRT).
Hormone Therapy Specialist Near Me (305) 682-1818
Who Can Benefit From BHRT?
Declining levels of hormones as you age are the most common causes of hormonal imbalances. Both men and women can benefit from hormone replacement. We provide HRT for men, and hormone therapy for women. If you are a man or woman between the ages of 35-55, and are not quite feeling as young, strong and vital as you once did, you may benefit from HRT. If you are experiencing any of the following:
Lack of energy
Weight gain
Mood swings
Sexual issues
Cognitive difficulties
You may be able to stop, or even reverse these symptoms with Bioidentical Hormone Therapy
Click to contact our specialist today
How Do I Know if I Need Hormone Therapy?
Once you are over 35, you may begin to notice the effects of low hormones. The most common symptoms of low hormones or hormonal imbalance are:
Lack of energy
Moodiness
Unusual weight gain, particularly an increase in belly fat
Loss of lean muscle
Sleeplessness or other sleep disorders
Night sweats (women)
Hot flashes (women)
Erectile Dysfunction (men)
If you are experiencing any or all of the above symptoms, you need to have your hormone levels tested. A hormone test can rule out other causes of your symptoms, and determine of BHRT is right for you.
Complete a Free Consultation form now
Bioidentical Hormone Therapy for Men
Declining levels of testosterone in men can have a serious negative impact on life! HRT for men is designed to return your testosterone to normal. A man's testosterone level peaks in your 20s. After that it is in steady decline. That loss of testosterone can lead to a lack of vitality, weight gain, cognitive difficulties, and "trouble in the bedroom." Our male hormone replacement therapy programs can restore your youth and your self-confidence. Low testosterone in men, also referred to as Low-T, can have a negative impact on many aspects of your life, from you relationships, to your job performance. Bioidentical Hormone Therapy for men can help give you back what time and nature take away, and put you back on your path to being a younger, stronger, healthier you!
Bioidentical Hormone Therapy for Women
Many years ago HRT for women was all the rage. Then some studies came out that erroneously linked HRT to an increased risk of cancer and heart disease. These studies have since been largely discredited, and now we know that Hormone replacement therapy is the best way to treat the most devastating symptoms of menopause such as night sweats, mood swings, depression and hot flashes. But women do not have to be menopausal or even pre-menopausal to benefit from BHRT. BHRT can help women with sexual wellness issues, as well as hormone related fatigue and cognitive difficulties.
Side Effects of Hormone Replacement Therapy
It is natural to wonder about hormone replacement side effects, however, HRT as it is applied today is actually very safe, and has very few side effects. As in any medical treatment, HRT can have some side effects, however HRT is now safer today than it has ever been. This is largely due to our use of bioidentical hormones. BHRT therapies use hormones that are exacting replicas of the hormones normally produced by your body. At our Portland Hormone Clinic we know that many people avoid HRT because they are afraid of side effects. Particularly men, who know they could benefit from testosterone replacement, fail to seek help because of what they have heard about increased risks of prostate cancer or heart disease. These fears are largely unfounded. In fact the most recent studies published in well-respected peer reviewed medical journals, indicate that testosterone therapy does not increase you risk of cancer, and may even decrease your risk if heart attack.
What Kinds of HRT is Available?
There are many kinds of HRT treatment plans and many different hormones. Your HRT treatment program may include any one or more of the following.
Testosterone – HRT for men is designed to treat low testosterone, or Low-T. Testosterone is the most important male hormone. Your testosterone therapy will be customized to your unique needs and lifestyle.
HGH – HGH or growth hormone has many anti-aging benefits. Our anti-aging physicians will design a growth hormone HRT treatment plan to improve your strength, help you burn fat, build muscle, improve libido, and more!
Sermorelin – Your HRT treatment may include Sermorelin. Sermorelin aids the production of other critical hormones such as testosterone. Most HRT treatments will include Sermorelin Therapy as well.
Thyroid Hormone Therapy – Thyroid hormone replacement is another common HRT treatment. Signs of low thyroid hormone include: tiredness, thinning hair, sensitivity to cold and depression. In fact many of the issues you think are just signs of "getting old," are actually due to low thyroid hormone.
Ipamorelin Therapy – Ipamorelin is one of our latest additions to HRT treatment. Like Sermorelin, Ipamorelin is not a hormone, but it helps to encourage the production and release of other hormones such as growth hormone. People who are very tired, or experiencing sleep issues, will often have Ipamorelin included in there HRT treatment.
HRT treatments can be prescribed in many ways such as Hormone replacement pellets, creams, injections or subdermal patches.
See how Human Growth Hormone Therapy changes this patient's life: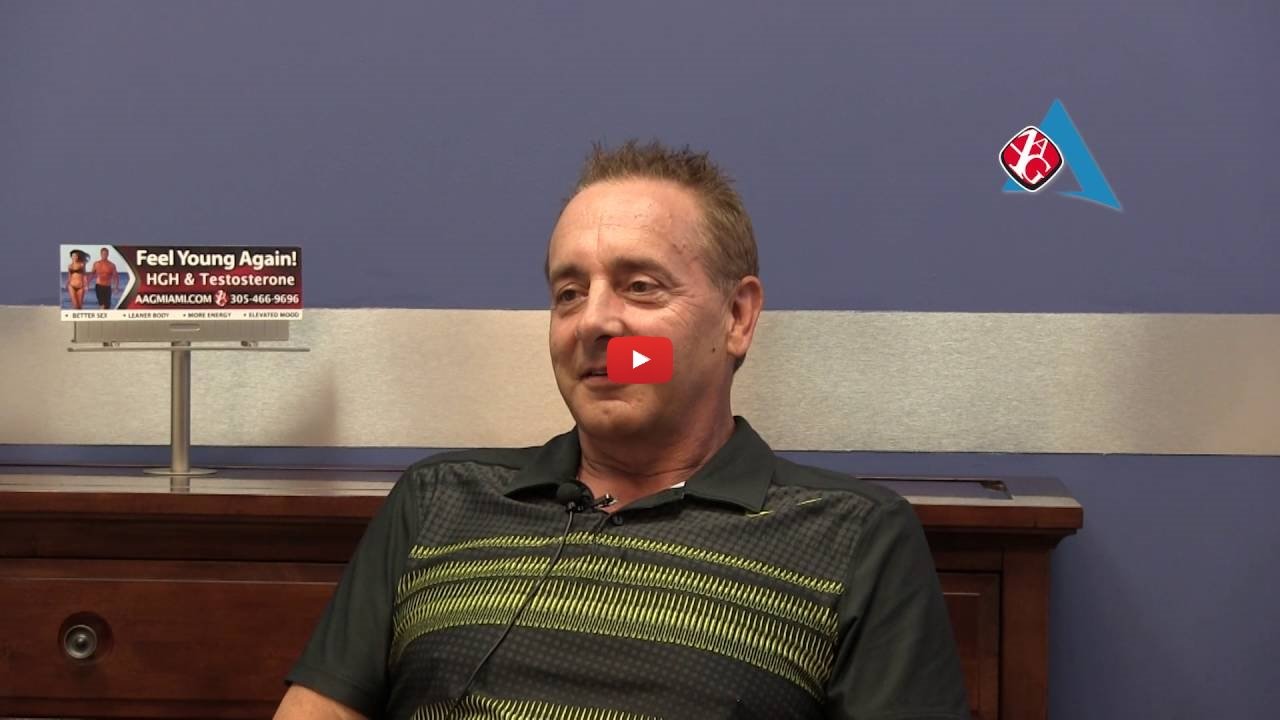 Hormone Therapy Consultation in Portland
A test for your hormone levels is probably the most important part of your initial hormone therapy consultation. The results of your hormone test will help our Portland hormone replacement doctors determine your hormone levels and develop the HRT treatment plan that is best for you! Your hormone level test will reveal your HGH levels, your testosterone levels and the levels of your other critical hormones. Hormone testing will also reveal any hormonal imbalances. After your hormone test our hormone doctors will be able to make a proper diagnosis, and prescribe your hormone replacement therapy accordingly.  When you come our Portland Hormone Therapy Clinic, understand you will be dealing with experienced specialists in hormone therapy treatments. Our hormone doctors have years of experience in hormone testing and prescribing custom HRT for men, and hormone replacement therapies for women. Our goal is to provide you with the safest and most effective BHRT programs available, so you can age well, and live happy, healthy and productive lives!
Hormone Replacement Therapy Testimonials
"I am in my 50s. I work out, but I just cannot seem to take off the weight, or build muscle the way I used to. My personal trainer recommended I get my hormones tested. The hormone test revealed I had low-T. Since I started bioidentical hormone replacement therapy, I feel great, I look great, and I am getting the most out of gym membership again." — Donald G. – Lake Oswego, Portland (Clackamas County)
"I am a woman in my 40s, I am too young for menopause, but I was having problem, like a loss of sex drive, I was moody, putting on weight. I thought it was just stress, I never even considered it could be hormonal. I heard a radio commercial about HRT, and made an appointment at the hormone replacement clinic. I have been on the program for only a few months, and I am already feeling the difference." — Linda S. – West Linn, Portland (Clackamas County)
"I am recently divorced, and I was more than a little nervous about returning to the dating scene. I was paunchy, and not exactly the 'stud,' in the bedroom I used to be. I was determined to get back in shape. When diet and exercise were not proving to be enough, I decide to give testosterone therapy a shot. The hormone doctors at this clinic couldn't have been more sympathetic to my needs…" — Sam T. – Southwest Hills, Portland (Multnomah County) 
Watch this testimonial to see how Hormone Therapy for Men helped this patient: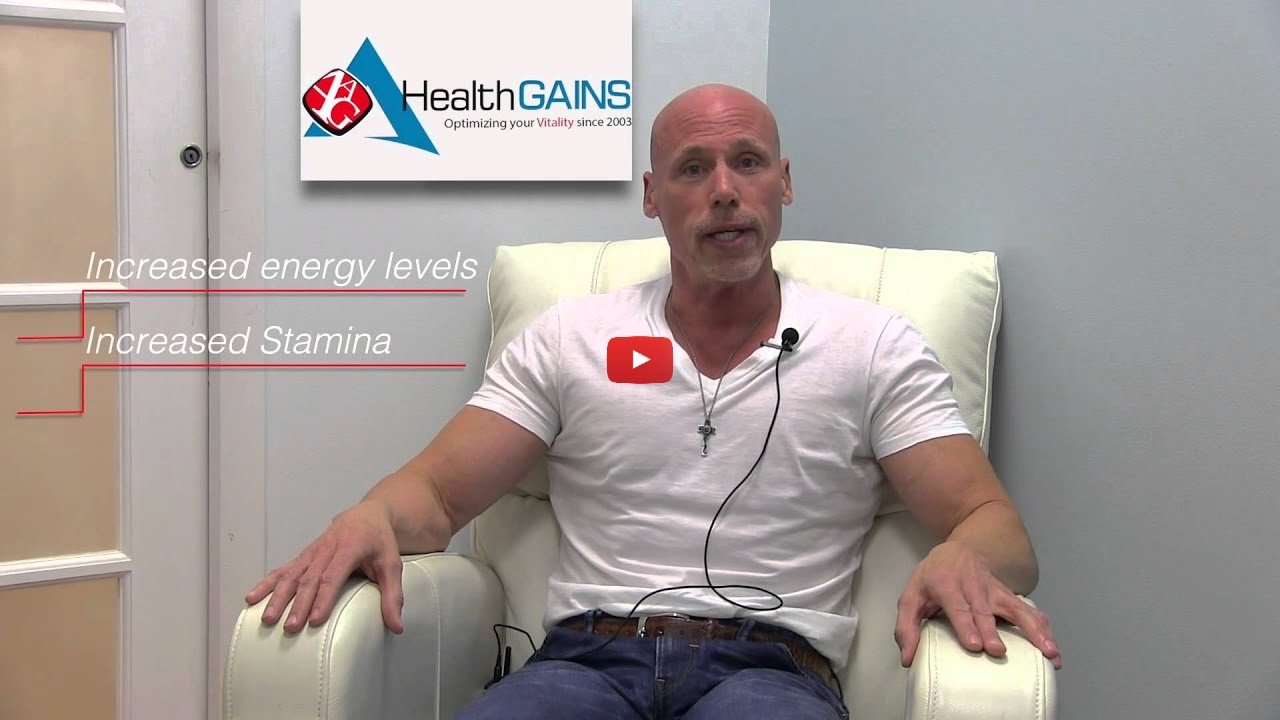 Finding a Hormone Replacement Doctor in Portland
Bioidentical hormone replacement can help put you on a path to peak performance at any age. We have made it easy to find a hormone replacement doctor in Portland, or if you live in any of the surrounding communities of Eugene, Lake Oswego, Beaverton, Medford, Cedar Mill, Lincoln City, or Oregon City.
Hormone Therapy FAQs
What is the difference between bioidentical and synthetic hormones?
As opposed to the synthetic hormones produced by the big pharmaceutical companies, bioidentical hormones exactly replicate the hormones produced by your body. They match your naturally produced hormones on a chemical and molecular level.
Are Bioidentical Hormones Safe?
Yes! Since bioidentical hormones are exact copies of your normal hormones, BHRT is the safest and most efficient form of hormone replacement therapy there is! Bioidentical hormones are indistinguishable from the hormones made and released by your glands, so bioidentical hormones are better recognized and better absorbed by your body than synthetic hormones.
How much does hormone replacement therapy cost in Portland, OR?
The cost of hormone therapy can differ from patient to patient based on age, gender, and medical condition. However, you could expect to pay anywhere from $600 per month to about $2500 per month depending on your hormone treatment plan.
How long until I see results using hormone therapy?
It can take some time for you to feel the full benefits of HRT, but many patients begin to notice an increase in strength and energy levels in the first few weeks.  Other benefits, such as improved cognition, and improved sexual performance should occur over the course of the first six months of treatment
Can hormone therapy be used for weight loss?
People often wonder if a hormone imbalance can cause weight gain. Hormones are very much related to weight and metabolism. Hormones regulate how well you absorb nutrition and burn fat. So, while hormone therapy is not technically a "weight loss treatment," and should not be considered a substitute for a good diet and exercise, HRT can help you lose weight by boosting your metabolism, and helping you build lean muscle.
HealthGains Portland
1536 NW 23rd Avenue Portland, OR 97202 (541) 362-5201
Serving the following neighborhoods in Portland:
Buckman, Hosford / Abernathy, Beaumont / Wilshire, Northwest, Roseway, Grant Park, Pearl Town, Goose Hollow, Mount Scott, Downtown, Lents, Richmond, Sumner, Old Chinatown, Cully, Creston-Kenilworth, Madison South, Montavilla, Alameda, Arbor Lodge
Portland Hormone Clinic Locations
Our hormone doctor specialists are experts in bioidentical hormone replacement therapy (BHRT), testosterone therapy, and growth hormone therapy in Portland. Our anti-aging physicians and hormone replacement doctors also provide hormone therapy services in the surrounding areas of: Beaverton, Gresham, Lake Oswego, Beaverton, Corvallis and Oregon City
9555 Sw Barnes Rd Ste 350 Portland, OR 97225
10373 Ne Hancock St Suite 122 Portland, OR 97220
17050 Pilkington Rd Suite 220 Lake Oswego, OR 97035
Other Portland Hormone Services:
Oregon Hormone Clinic Locations:
Call or text (305) 682-1818 or complete a Free Consultation Form