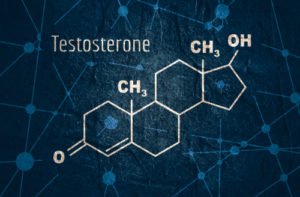 Many are unaware of what exactly testosterone does to a man. As a man's primary sex hormone, testosterone facilitates:
Growth of hair (pubic and facial)
Libido (sex drive)
Production of red blood cells
Penis and testes development
Voice deepening during puberty
Balding as one grows older
Muscular strength and size
Production of sperm
Growth and strengthening of bones
Distribution of fat
These are not the only effects of testosterone. We can discuss how your testosterone levels may have affected your body and life.
How the Body Produces Testosterone
The human brain initiates testosterone production by sending signals to the pituitary gland, which, in turn, relays instructions to the testes to produce the hormone. The brain monitors testosterone in the blood, and if the hormones exceed a certain level, the brain issues the command to stop production to the pituitary gland, which passes the signal on to the testes.
The body also converts some of the body's circulating testosterone into a type of estrogen called estradiol.
Testosterone levels reach their peak in a man when he reaches early adulthood. Between the ages of 30 and 40, men experience a gradual decline in their testosterone levels as they begin to age. The amount of the hormone in the body drops at the annual rate of between one and two percent. The pituitary gland sends fewer production-command signals to the testes, and the body experiences a heightened presence of sex hormone-binding globulin (SHBG). As a result, the amount of free testosterone declines—sometimes to deficient levels, although scientists differ in their definition of the amount of testosterone that constitutes a deficiency.
For a free consultation, call (305) 682-1818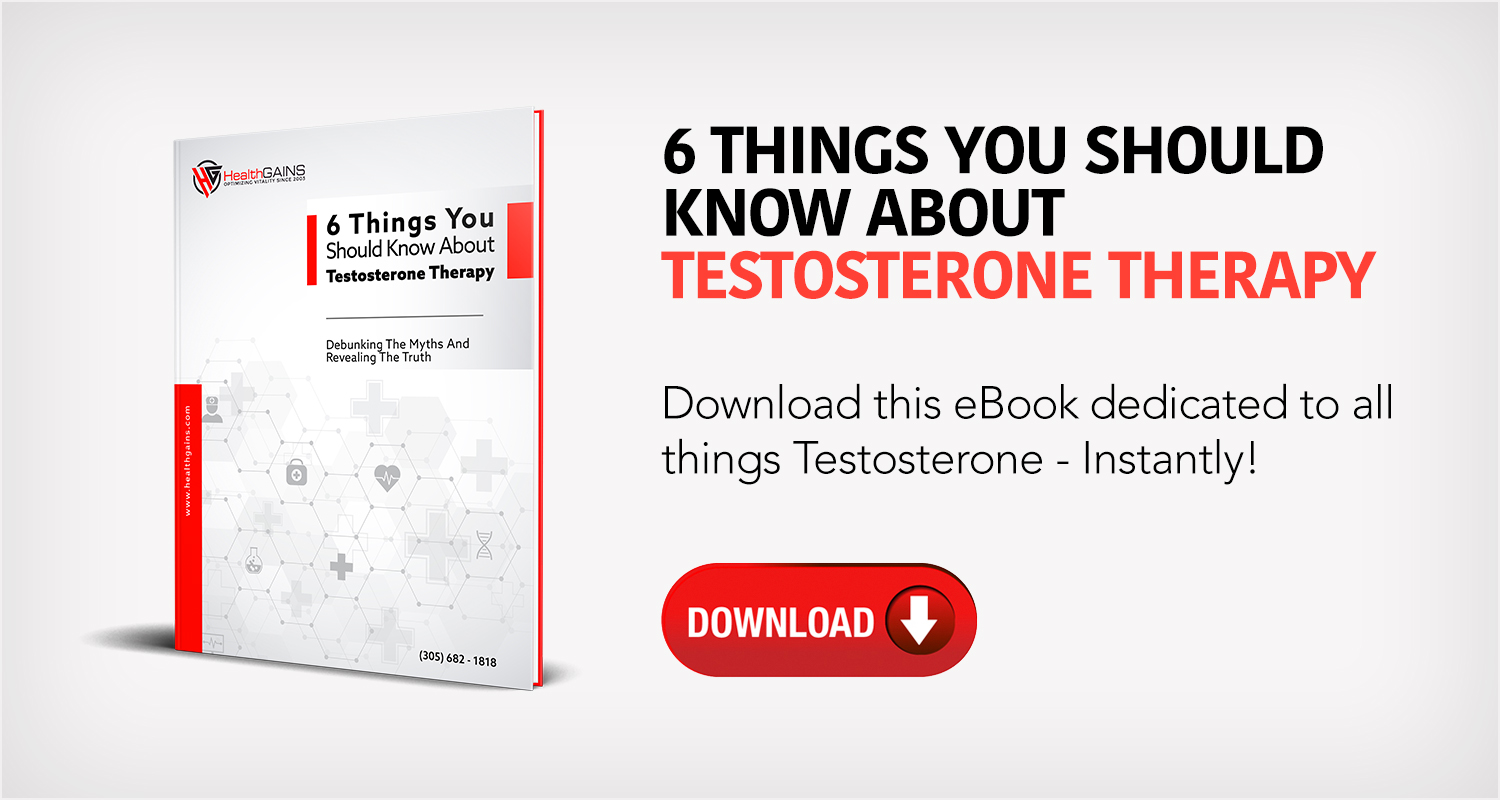 The Effects of Low Testosterone Levels
Testosterone plays an important role in a male's development. During adolescence, low testosterone levels may result in smaller genitals, a higher voice, and less body and facial hair. According to a Harvard Medical School article on what testosterone does and does not do, the hormone may also play a role in mood regulation, as well as other, yet undiscovered functions.
When adult men experience a deficiency of testosterone (not uncommon after age 45), they may exhibit and sense the following signs and symptoms:
A smaller amount of body hair
Osteoporosis
Decreased libido
Impotence
Irritability
Decreased muscle mass
Lower sperm count
Altered sleep patterns
Enlarged breasts
Depression
Infertility
Trouble concentrating
Study Reveals Specific Areas Affected by Hormone Deficiencies
Results of a study about how testosterone affects men, conducted by the National Institute of Health's (NIH) National Institute on Aging (NIA) and the National Institute of Diabetes and Digestive and Kidney Diseases (NIDDK), connected testosterone deficiencies with drops in muscle size, lean mass, and strength in subjects. However, declines in subjects' estradiol levels linked to body fat increases. The study further revealed that both hormones related to subjects' libido and the ability to get or maintain an erection.
Detecting and Diagnosing Low Testosterone Levels
You can take a blood test to determine your testosterone level. As some men do not exhibit signs or experience symptoms of low testosterone, a blood test offers the only conclusive method for making this determination.
Even if you are experiencing signs and symptoms of low testosterone, you might consider taking a blood test to be certain, as many symptoms and signs of a deficiency actually result from other problems, including:
Side effects of medication
Alcohol abuse
Thyroid issues
A trip to a medical professional can also help identify non-age-related causes of testosterone deficiencies, including obstructive sleep apnea. If your provider identifies the problem and treats it, your testosterone levels may get back to where they should be.
Click to contact our specialist today
Treating Low Testosterone With Testosterone Therapy
Testosterone therapy is one treatment option for men who suffer from low testosterone. The objective of this treatment is to return hormone levels to where they were when you were younger, thereby revitalizing certain body functions that have suffered from the decreased production of testosterone.
How the Treatment Works
Rather than stimulating your body to produce more testosterone, replacement therapy makes up for the hormone that your body has stopped producing. Testosterone therapy also integrates other key elements, such as fitness, exercise, diet, and lifestyle and behavioral changes that influence your body's testosterone levels.
Patients who undergo testosterone therapy do so under medical supervision. Hormone prescriptions are adjusted as needed to account for each patient's unique physique and response to the therapy.
Although every patient responds differently, most begin to experience the effects of therapy within a few weeks. Treatment typically continues up to 12 months.
Complete a Free Consultation form now
HealthGAINS Can Help You Boost Your Testosterone and Regain Your Vitality
If you believe you may be experiencing the negative symptoms of low testosterone, and you want to do something about it, the medical team at HealthGAINS can help.
Our program has reintroduced thousands of men over the age of 35 to the energy, vitality, and strength they remember from young adulthood. If you have any questions about what testosterone does to a man, reach out today.
Call HealthGAINS today for a consultation about how testosterone replacement therapy might help you live the fuller, more energetic life you have been missing. Call (305) 912-8828 today.
Call or text (305) 682-1818 or complete a Free Consultation Form