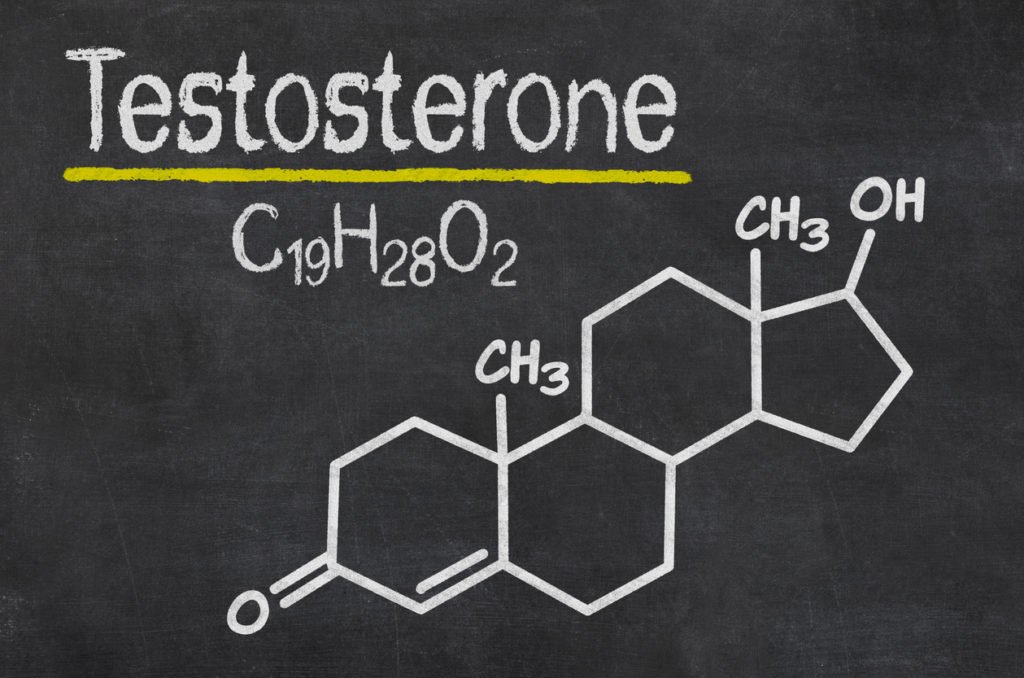 Testosterone levels vary by age. So how do we identify low testosterone?
The medical dictionaries define "low testosterone" as: "abnormally low levels of the male sex hormone testosterone in the blood." But, how do we define what is "abnormal," when we know what is "normal" testosterone level for one man may be low for another.
We see this all of the time in our Miami area testosterone clinics. A patient comes in for a testosterone test, and his testosterone levels are technically "low," but he is not experiencing any quality of life issues.
While on the other hand, we have also tested men whose levels are in the "normal" range that present with, fatigue, lack of vitality, sexual wellness issues, or any number of the other symptoms of low testosterone.
Still, as a guideline, if you are thinking of having your testosterone level checked, you may be interested in the following chart of the average testosterone levels by age.
Testosterone in the blood is measured in nanograms per deciliter (ng/dL). The so-called normal range of testosterone levels in healthy adult males is between 280 to 1,100 ng/dL. However, as you can see, both the "normal" ranges and the average testosterone level can vary greatly by age.
| AGE | AVERAGE TOTAL TESTOSTERONE ng/dL | NORMAL TOTAL TESTOSTERONE ng/dL |
| --- | --- | --- |
| 30 – 40 | 219 to 1009 | 600 to 675 |
| 40 – 50 | 201 to 993 | 500 to 550 |
| 50 – 60 | 170 to 918 | 400 to 450 |
| 60 + | 156 to 700 | 300 to 350 |
Let's take a look at the chart for a 45-year-old male, an age at which most men will be feeling the impact of declining testosterone. According to the above chart, the average range for such men is 201 – 993, while "normal" is around 500.
On average, we may see almost as many men below that 500 ng/dL mark as above. Of course, we are more concerned with those at the lower end of the spectrum, but this is also why we treat every man individually. Know that the numbers alone do not make you a candidate for testosterone therapy.
In addition to lab work, your symptoms and lifestyle also must be taken into consideration before determining if your testosterone level is, or is not, "normal testosterone levels" for you.
What are the Short and Long Term Benefits of Testosterone Therapy?
If, after your blood tests, and careful consideration of all other factors, we determine that you are suffering from Low-T, you may benefit from testosterone therapy.
Testosterone Replacement Therapy can significantly improve overall health in men with low testosterone. In addition to helping your body store less fat, increase lean muscle, and reduce your risk of cardiovascular disease, testosterone therapy can also:
Make you feel stronger and more vital
Help you to think more clearly
Improve your sex life
Improve your moods; make you feel less irritable, anxious, or depressed
Improve your sleep habits
Increase your leadership skills/improve performance at work
---
But, the only way to find out if testosterone replacement therapy is right for you is to see a qualified doctor. Contact our office today for a free consultation. You may even qualify for your first month's supply of testosterone absolutely FREE!