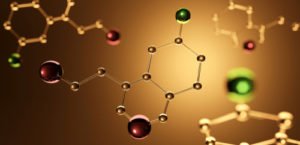 NICE Clinical Guidelines reports that intravenous fluid therapy can help replenish the body with crucial vitamins and nutrients that may not be consumed through one's dietary intake. Nationwide, this is increasingly becoming a bigger problem. The Centers for Disease Control and Prevention (CDC) notes that only 1 in 10 adults get enough fruits or vegetables, which means they are not receiving proper nourishment. Keeping this statistic in mind, very few people eat the recommended amounts of fruits, vegetables, and other foods to meet basic nutritional standards. Over time, the lack of sufficient amino acids, vitamins, minerals, and other essential nutrients can take its toll.
While IV therapy has long been associated with laying in a hospital bed receiving medical care, this is no longer the case. Many people nationwide are asking what is IV therapy used for, people who are seeking to boost their overall wellbeing, rejuvenate parts of the body, and increase their longevity are benefiting from IV therapy.
Some of the IV Drip Blends We Offer at HealthGAINS
At HealthGAINS, we provide an array of IV therapy options that are each designed with a different goal in mind. When one decides to move forward with this procedure, they will have the ability to meet with a Wellness Advisor to discuss their goals, expectations, and medical concerns. From there, a caregiver will determine what blend best suits a patient's needs.
Some of the different formulas that we offer include:
Rise and Shine
Many people go through periods of life in which they are sleep deprived. Whether one is working on that coveted degree, raising young children, or providing care for a loved one, one may go on for months without a good night's rest.
Rise and Shine helps strengthen the immune system against illness and fatigue. This drip blend helps reduce drowsiness, headaches, and other unpleasant side effects from lack of sleep so that one does not fall behind.
Performance Hydration
Suppose someone ran a marathon, and now they want to recover quickly for their next athletic challenge. Our Performance Hydration drip blend can help athletes bounce back from intense physical workouts so that they can continue pushing their body to its limit. With the energy and stamina this blend can deliver, one can keep raising the bar on their fitness aspirations.
Fountain of Youth
Our bodies wade through toxins in the air, water, and environment every day. These substances can accelerate the appearance of aging and make one look and feel older than they actually are. The Fountain of Youth is a drip blend that can help remove toxins from the body, improve the appearance of hair and skin, and hydrate the body to help reduce the physical signs of aging.
X.O. Blend
Daily life can get in the way of a great sex life. Many people struggle with having the interest and energy they want in the bedroom. A job's hectic demands or the exhaustion of raising a family are not optimal for one's libido. Our X.O. drip blend delivers nutrients that can help patients feel healthier and younger, leading to an increase in desire and sexual activity.
Glutathione
We offer an IV drip blend that includes glutathione, an antioxidant that can improve the health and appearance of the skin. This substance supports one's natural ability to remove toxins from the body. As a result, the immune system can be bolstered in the face of disease and stress while promoting a more vibrant and youthful appearance.
Natural Defense
We are not all blessed with a robust immune system. Every year or so, there is another new illness sweeping the country. The Natural Defense IV drip blend can prevent disease by providing valuable nutrients to the body's immune defenses, nervous systems, and cardiovascular function.
These are but a few examples of the many formulas of IV drip therapy we provide for our patients who are asking, what is IV therapy used for?
For a free consultation, call (305) 682-1818
Nutrients in IV Drip Therapy
The specific nutrients vary from one type of IV drip therapy to another.
Some of the substances we can deliver in this procedure include:
Antioxidants
Vitamin C (ascorbic acid)
Amino acids
B-complex
Carnitine
Folic acid
Glutamine
If one is wondering what is IV therapy used for beyond what has been listed here, it can also be tailored to an individual's needs, and other nutrients can be included in our IV drip therapy.
Call HealthGAINS Today for a Free Consultation
Over-achievers who do not want their bodies or the passage of time to slow down their progress can use IV drip therapy to stay ahead of the competition.
IV therapy can help:
Promote a more youthful, livelier appearance
Feel well-rested even after very little sleep
Avoid getting sidelined by colds
Have healthier skin, nails, and hair
Bounce back quicker from intense physical activity
Experience better moods and more reliable energy
For those asking what is IV drip therapy used for, it is reported to provide more benefits than the ones we have listed here. It is easy to get started. Call HealthGAINS at (305) 912-8828 and talk with one of our knowledgeable advisors.
Call or text (305) 682-1818 or complete a Free Consultation Form