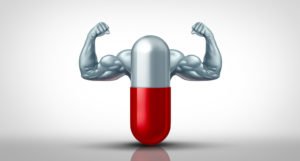 Your testosterone levels can have a direct effect on your sperm count. Men with low T levels frequently complain about a corresponding drop in sperm numbers and quality.
There are lifestyle changes you can make to increase your sperm count, but they don't give you the fast results you want. You must use a testosterone therapy that restores your testosterone levels. Fixing low T is the best way to fix your sperm count.
Low Testosterone Can Lead to a Low Sperm Count
You might think you don't have to worry about your sperm count if you're not having children. Low sperm count can result in other unwanted symptoms, however, and treating it will correct those conditions.
Symptoms of low sperm can count include:
Inability to conceive children.
Lack of interest in sex.
Erectile dysfunction.
Loss of facial or body hair.
Pain or swelling in the testicles.
Weak sexual performance.
If you're not enjoying life with these symptoms, it's time to do something about your low sperm count.
For a free consultation, call (305) 682-1818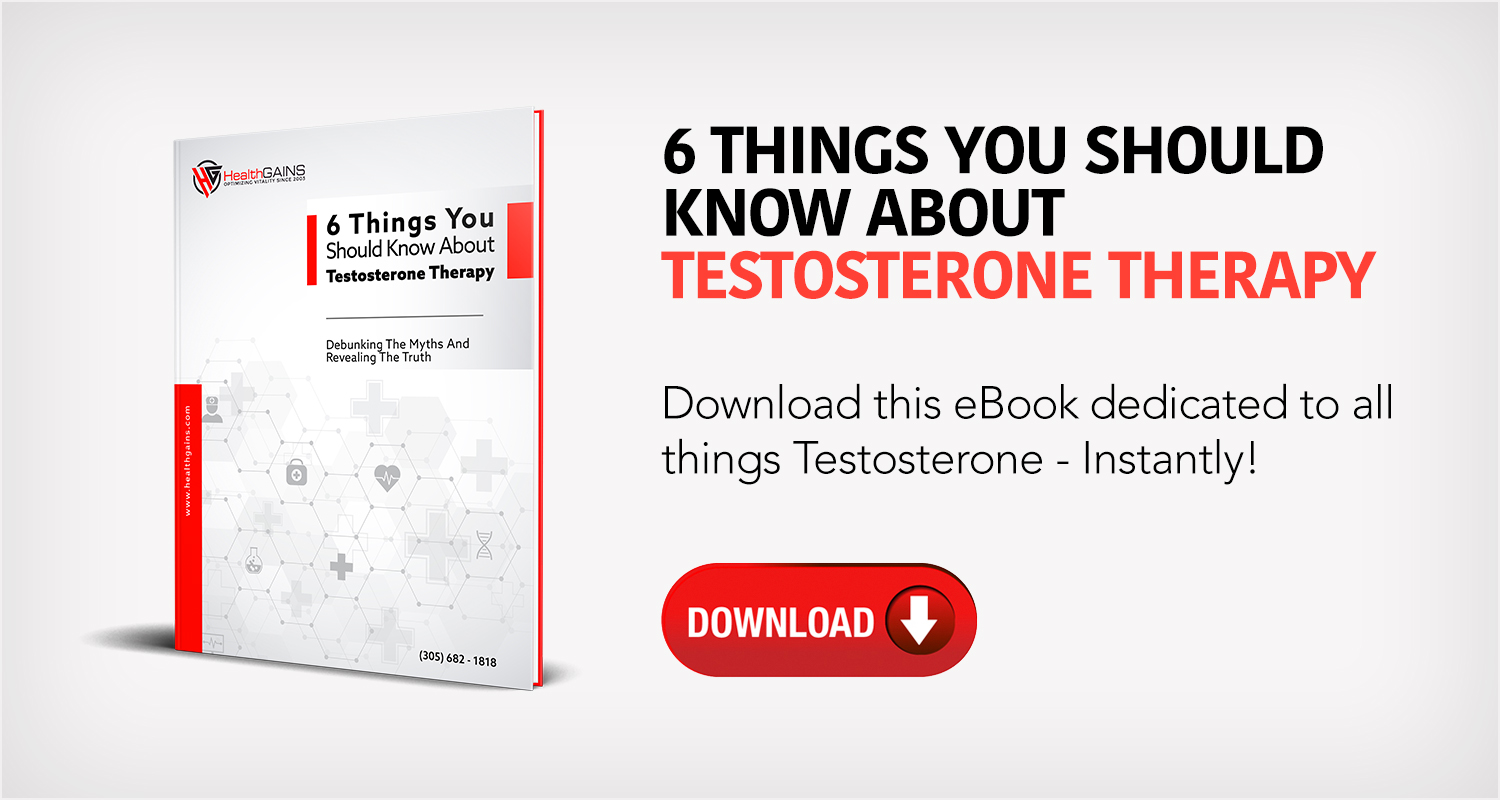 What Causes Low Sperm Count?
Many things can cause your sperm count to fall below normal levels.
Medical Causes for Low Sperm Count
Blocked or damaged sperm tubules: The tubules that carry sperm can be damaged by trauma, tumors or an infection.
Alpha blockers: These blood pressure medications can permanently lower your sperm count.
Cancer treatments: Chemotherapy, radiation and surgery can all leave you with a depleted sperm count.
Varicocele: This is a medical condition in which the vessels that drain the testes get blocked or swollen. Surgery can repair a varicocele and restore normal sperm counts.
Chronic illnesses: Diabetes, HIV and other chronic illnesses can cause your body's sperm production to slow. Sexually transmitted diseases can also affect sperm production.
Surgery: Surgeries in or near the testicles can damage sperm counts. These include vasectomies, hernia surgeries, prostate surgeries and abdominal surgeries. Corrective surgery can often reverse this problem.
Click to contact our specialist today
Your Lifestyle and Habits Can Affect Sperm Count
Steroid use: Using anabolic steroids can cause your testicles to stop producing sperm. Steroids are extremely dangerous unless a doctor has prescribed them.
If you're attempting to restore your testosterone with steroids, there is a better way. Testosterone replacement therapy (TRT) will enhance testosterone levels without the dangerous side effects or "roid rage" of steroids.
Alcohol and drugs: These substances lower your testosterone levels. Beer might promote an increase in estrogen. If you want to restore your sperm count, drink moderately and switch to wine or spirits.
Obesity: Being overweight throws your hormones out of balance. Getting to a healthy weight will restore most of your sperm count.
Complete a Free Consultation form now
A Toxic Environment Can Cause Low Sperm Counts
Exposure to toxins: Many different toxins and chemical compounds can have a negative effect on sperm count. These include benzenes, herbicides, pesticides, organic solvents, toluene and xylene. Exposure to radiation can permanently damage sperm counts. Exposure to heavy metals can cause infertility.
Excessive warmth: Exposing your testicles to too much warmth can lower sperm count. There's some evidence that using hot tubs and saunas can cause a temporary drop in sperm count. Sitting for long periods of time, wearing overly tight clothing and other habits can all cause excessive heat in your testicles.
Are There Natural Ways to Increase Your Sperm Count?
It's natural for your testosterone and sperm count to drop as you age. If you want to reverse or stop this trend, you can try some natural techniques to increase your sperm count.
Cut Down on Drinking
There's a definite link between alcohol consumption and low sperm count.
According to fertility expert Juliette Millar, "A number of studies have found that heavy alcohol consumption in men appears to affect sperm count and sperm quality. The shape or morphology of the sperm seems to be particularly affected, and this may reduce the sperm's ability to fertilize the egg."
Millar notes that excess alcohol consumption causes the body to lose nutrients important for healthy sperm production.
Have Sex
It may surprise you to hear that having sex or masturbating frequently won't reduce your sperm count. It's a myth that you have to "save" your sperm. Infrequent sex might lead to larger ejaculations that look like they'd have a higher sperm count, but that's deceptive.
Every time you ejaculate, you remove defective sperm. Regularly getting rid of weak sperm means the sperm you have left is strong and healthy.
Improve Your Lifestyle
Lose weight: If you're overweight, you probably have low T and a low sperm count. You may have developed male breast tissue. A good way to start reversing these problems is to lose weight.
Lift weights: Make weightlifting part of your weight loss efforts. It will help you build testosterone, drop fat and improve your sperm count.
Stop taking drugs: Stop using illicit drugs and anabolic steroids. These substances are extremely damaging to testosterone levels and sperm count.
Can Supplements Increase Your Sperm Count?
You might see supplements for sale that promise to increase your sperm count naturally. We don't recommend these products. There is no way of knowing exactly what is in these formulas.
Vitamins That Work
There is some evidence that vitamin and mineral supplements can help your sperm count. A 2002 study found that an increase in folic acid and zinc increased sperm count by 74%.
You don't need to buy a special sperm count supplement. You can add add foods high in these nutrients to your diet.
Foods that contain zinc include:
Fortified or enriched cereals.
Chickpeas, kidney beans and other legumes.
Yogurt and cheese.
Cooked spinach.
Pumpkin seeds.
Foods high in folic acid include:
Chickpeas, mung beans and other legumes.
Leafy greens.
Citrus fruits.
Use a Proven, Safe Testosterone Therapy
Lifestyle changes and vitamin supplements can improve your sperm count, but only testosterone replacement therapy (TRT) will fully restore your sperm count. If your sperm count is low because of age related low testosterone, replacement therapy is the best option.
Our medically supervised, clinically proven treatment:
Has no side effects.
Uses bioidentical hormones.
Is 100% natural.
Is customized for you.
Is fast-acting.
Works for every man.
Restore Your Sperm Count With Safe, Natural TRT
Don't waste your time and money on unproven treatments.
At HealthGAINS, our testosterone replacement therapy will help restore your youthful energy. The right testosterone levels will help you get lean, build muscle mass, improve your sperm count and enjoy enhanced sexual performance. What are you waiting for?
Call us today  at (305) 682-1818 to start enjoying the benefits of safe, natural biodentical Testosterone Replacement Therapy (TRT).
Call or text (305) 682-1818 or complete a Free Consultation Form