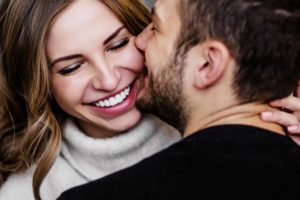 What Is Erectile Dysfunction?
Erectile dysfunction (ED) refers to the inability to get and maintain an erection firm enough for sexual intercourse. ED implies the inconsistency in maintaining an erection for a prolonged period or complete failure to achieve an erection. Most ED cases in men result from hormonal imbalances, and they are rampant in the aging population.
For a free consultation, call (305) 682-1818
What Causes ED?
Erectile Dysfunction or ED can be attributed to a variety of conditions but is typically the result of poor blood flow into and around the penis. One of the primary culprits for men over the age of 40 is hormonal imbalance, specifically low testosterone. The progressive decline in testosterone concentration as males age leads to a relative rise in serum estradiol (primary estrogen type) levels.
ED and sexual disinterest among the elderly may result from pathophysiological hormone imbalance between testosterone and estradiol. The hormonal imbalance explains the increased ED incidence in the presence of high estrogen concentration. 
Note that not every aging male presenting with erection difficulty experiences it due to hormonal imbalance. Our team of highly trained medical professionals will perform a comprehensive analysis of your current health and may seek to address other non-hormonal causes such as cognitive impairment, incontinence, cancer, chronic conditions, endothelial dysfunction, reduced vitality, fragility, and depression.
Other risk factors that can contribute to a man's ED may include:
1. Age
Aging is an ED risk factor, and it is associated with numerous conditions. Examples of comorbid age-related conditions include cardiovascular dysfunction, metabolic diseases like diabetes, and disorders of both the peripheral and central nervous systems. Our anti-aging clinic based in Miami addresses age-related interference originating from lifestyle and hormonal adjustments.
Due to the multi-factorial signs, our specialists consider further complexities. More so, in situations where there is a missing inter-relationship between testosterone levels and hypogonadism. 
2. Obesity
Obesity in men, especially for those over 40, is associated with reduced testosterone concentration, reduced spermatogenesis causing infertility, and elevated risk of erectile problems. Correcting hormonal imbalance by using bioidentical hormone and testosterone therapy among obese patients indicates an improved quality of erection, experience, and orgasm.
3. Diabetes
Diabetes may also occur together with erectile challenges. Studies show that men with diabetes have a 50% chance of experiencing erection challenges. Excess concentration of sugar within the blood may lead to the destruction of your nerves and blood vessels. If the penile nerves and blood vessels get damaged, you will find it challenging to attain and maintain an erection. If you have diabetes, our physicians will assist you to get the glucose under control before focusing on the restoration of proper erection.
4. Low Testosterone Concentration
Testosterone is the primary male hormone. Besides ensuring the development of secondary male characteristics and sperm production, it is instrumental in creating and maintaining your bone mass and muscle mass. Testosterone production occurs in the testicles.
It is common to observe a decline in the production of testosterone as men get older. The change is evident after attaining 30 years. A low testosterone concentration predisposes males to andropause (equivalent to male menopause) results from primary hypogonadism. Various conditions may cause this testicular failure.
The conditions include:
Testicular injury.

Cancer treatment.

Mumps.

Klinefelter syndrome, a genetic congenital anomaly that affects various aspects of the body.
The above conditions will predispose men to severe testosterone deficiency. Therefore, reducing the ability to achieve and maintain an erection.
5. Increased Concentration of Cortisol and Prolactin Hormones
A high concentration of cortisol reduces testosterone concentration in the blood. Cortisol is commonly known as the stress hormone. It is produced in large amounts when one is under stress. Note that both cortisol and testosterone are made from the same precursor molecule. Therefore, when one molecule is produced predominantly, the concentration of the other drops. The latter could be attributed to stress-related erectile disorder.
Additionally, increased prolactin hormone may bring about erectile disorder. A higher concentration of prolactin suppresses testosterone concentration. Bear in mind that hypothyroidism or less active thyroid hormones decrease testosterone concentration while stimulating prolactin production.
Excessive use of anabolic steroids (steroids used to increase lean muscle mass) may lead to testicular atrophy and negatively influence sperms and testosterone production. Even though anabolic steroids may cause infertility, it is rare for men to experience a high testosterone concentration while using them.
6. Diseases
Other factors that interfere with proper erection include kidney and liver diseases, which cause an imbalance in the hormones. Note that liver conditions may predispose the male gender to a high estrogen concentration, contributing to an inability to get and maintain a firm erection. Blood pressure drugs, diabetes, and vasoconstriction may interfere with proper erection.
7. Depression And Anxiety
Recent research reveals that depression and anxiety are some of the etiological factors that propagate erectile disorders. Depression affects the sex drive, while performance anxiety negatively affects the blood supply to the penile glands.
What Is the Interrelationship Between Erectile Disorders and Reduced Testosterone?
Hormones for men control the physiological functions of our bodies. The hormones work in collaboration to ensure that our bodies operate optimally. If one part fails to get to an optimal level, it will interfere with the rest. Hence, an excess or deficiency of a given hormone may cause you to experience various symptoms associated with hormonal imbalance.
In andropause, the erectile problem is a symptom resulting from the diminished concentration of testosterone in men. Low testosterone concentration will lower your sex drive. The resultant effect is the interference with the development and maintenance of an erection. As testosterone concentration declines, estrogen takes over, and it's the reason symptoms of estrogen dominance and low testosterone resemble.
Click to contact our specialist today
Diagnosis
Various factors may lead to erectile problems. At our medical campus, our team of medical professionals will perform comprehensive tests to not only diagnose the causation of your regularly occurring ED, they will also create a personalized plan that is right for you and your goals. Our physicians will review the client's medical history and carry out the physical examination. 
Typically, this examination will include queries about sexual history, lifestyle, anxiety, and stress, medical and family history as well as any medications that may be affecting your performance. It's during this consultation and physical examination where our physicians will work with you to develop a personalized treatment plan that works best for you and your goals.
If further testing is required, our team is well equipped and ready to offer any and all medical assistance including post-treatment support from our team of dedicated Wellness Concierges and Advisors.
Complete a Free Consultation form now
Treatment
There is a variety of well-understood and effective treatment options available to men suffering from ED as the result of hormonal imbalances. Because of our expertise in this area, we are able to offer patients the most effective treatments to address their specific conditions. Some of these may include:
1. Hormone Replacement Technique
Hypogonadism is the prevalent underlying cause of reduced libido and erectile challenges in men. Hormone replacement is the most suitable therapy in males experiencing severe hypogonadism. Also, hormone replacement therapy is critical as adjunctive therapy when other methods remain unsuccessful. Bear in mind that your overall well-being and libido levels will rise upon restoration of the testosterone levels to the standard range.
Recent studies reveal that testosterone therapy alongside phosphodiesterase-5 inhibitors yields better results in the management of hormone-induced erectile dysfunction. Androgen replacement is formulated as transdermal, a gel, injectables, and oral medication. Due to the accompanying side effects, our specialists closely monitor patients, especially older men.
Our specialists rarely recommend oral medication because of the risk of hepatotoxicity. Our doctors prefer using intravenous administration because it best restores androgen concentration to the standard range. However, one needs periodic injections to ensure adequate testosterone levels are achieved. It's often administered at intervals of two weeks.
The androgenic gels are formulated for topical use and are given daily for the management of male hypogonadism. The demerit of gels is that they are quite expensive and need daily application. Implantation of long-acting pellets of testosterone is rapidly gaining popularity. Our medical specialists will place the pellets when you visit our clinic located in Miami. If you have a demanding profession, you may consider the implantation method because the pellet placement occurs at intervals of every three to six months.
2. Phosphodiesterase-5 Inhibitors
PDE-5 drug class comprises avanafil, tadalafil, vardenafil, and sildenafil. The drugs trigger the relaxation of the penile smooth muscles causing arterial dilatation, venous constriction, and an erection. PDE-5 receptors are the predominant type of PDE receptors in the penile tissue.
Alternatively, you may consider an intra-urethral PGE1, and PDE-5 inhibitor combination is also useful in assisting you to regain the ability to get and sustain an erection. These inhibitors carry their own set of complications, including adverse effects to vision, complications with other medications, and the gradual tolerance buildup, which can lead to less or non-effective results.
3. Intracavernosal Injection
Alprostadil vasodilator is the most common agent used in the intracavernosal injection. Some patients feel comfortable enough, once trained to self-administer these medications at home with little support. Unfortunately, these injections have their own complications.
For an effective outcome, you must adhere to the physician's instructions, including how and when to inject the penis. You may adjust the dosage to achieve a rigid erection, but it is typically not advised to prolong performance in excess of 90 minutes. The side effects of intracavernosal injection also can include the development of scar at the injection site, priapism, and painful erections.
To avoid erectile challenges, consider practicing a healthy lifestyle. Regularly exercise, monitor your weight, and take diabetic and cardiovascular medications as prescribed by the physicians.
4. The GAINS Enhancement
The GAINS Enhancement is an effective, non-surgical method for restoring function to the penis. It works by first unblocking built-up plaque within the penis and then stimulating the growth of new blood vessels and nerve bundles, leading to long-term relief and vastly improved performance. When used in combination with regenerative exosomal and hormone replacement therapies, this has been shown to be one of the most effective methods for improving a man's condition because it works to address the actual underlying cause instead of focusing on symptom management.
It has long been understood that the negative effects of regularly occurring ED and hormone imbalance can have great impacts on a man's overall health and happiness. With advances in medicine and treatment, men no longer need to suffer from a poor libido as a result of their condition.
There is help available. Call us today at 305-682-1818 to get started and make today the day you take back control of your sexual health.
References
Call or text (305) 682-1818 or complete a Free Consultation Form