HealthGAINS is a treatment center with dedicated hormone specialists nationwide. Our Seattle hormone doctors have years of experience in bioidentical hormone replacement therapy (BHRT), growth hormone replacement and testosterone replacement therapies.
Many of your friends and neighbors have come to our Seattle HRT center to resolve issues with hormone imbalances and the related difficulties of low hormone levels. Here, you can find all of the benefits of Hormone Therapy at very cost-effective prices. Our Seattle area HRT specialists offer the many benefits of Bioidentical Hormone Replacement (BHRT) programs for men and women.
What is Bioidentical Hormone Replacement Therapy?
People seeking HRT have many questions, such as "what is HRT?" "What is hormone therapy?" and "What is the difference between hormone therapy and bioidentical hormone therapy?"  To understand hormone therapy, you must first learn a little about hormones. Hormones are your body's chemical messengers. As such, they regulate many critical bodily functions from metabolism to sexuality.
However, hormones are not made in unlimited supply. In fact, your body's most critical hormones such as testosterone and growth hormone diminish over time. Bioidentical hormone therapy at its most basic level is replacing the hormones that time and nature take away. Bioidentical hormones are what they sound like.
They are exactly "identical" to the naturally occurring hormones produced by your body. Bioidentical hormones are derived from natural sources. They exactly match the chemical and molecular structures of the hormones that they are designed to replace.
When used in Bioidentical Hormone Therapy, or BHRT, Bioidentical hormones are custom made to your needs as prescribed by your BHRT doctor by compounding pharmacies. Bioidentical hormone therapy is the most recommended way to treat hormonal imbalances, and the symptoms of declining hormones.
For a free consultation call (305) 682-1818
What are the Benefits of BHRT?
Your health can improve in many ways thanks to the benefits of hormone therapy. The many benefits of HRT are even greater when you select bioidentical hormones over synthetic hormones for your HRT. Synthetic hormones are not the same as the hormones made by the human body.
That is why they are called synthetic. On the contrary, Bioidentical hormones are an exact duplicate on the molecular level of the hormones your body makes. That means your body react to them and treats then exactly as they would your regular hormones. That is why BHRT is the safest and most effective form of hormone replacement therapy there is!
Hormone Therapy Specialist Near Me (305) 682-1818
Who Can Benefit from BHRT?
Hormonal imbalances are become more common the older you get. That is why anyone over 35 can benefit from hormone replacement. We provide HRT for men, and hormone therapy for women. Who can benefit from BHRT, just about anybody between the ages of 35-65 who is feeling these signs and symptoms:
Lack of energy
Weight gain
Mood swings
Sexual issues
Cognitive difficulties
With Bioidentical Hormone Therapy our anti-aging physicians can put a stop to, and in many cases reverse these age-related issues
Click to contact our specialist today
How Do I Know if I Need Hormone Therapy?
Hormones regulate or control so many important bodily functions. Hormones do not work alone, but all work together in kind of special dance. If any of them are "out of step" with the music, hormone imbalances can occur. They common signs that you hormones may be out of balance or low include:
An overall lack of energy
Mood swings
Weight gain, particularly an increase in belly fat
Muscle Loss
Poor Sleep
Night sweats (women)
Hot flashes (women)
Erectile Dysfunction (men)
Loss of libido or sex drive
Cognitive difficulties
Do any of the above sound like you? If so, contact our Sacramento anti-aging physicians and schedule an appointment to have your hormones tested.
Complete a Free Consultation form now
Bioidentical Hormone Therapy for Men
The most important hormone for men is testosterone. Male Hormone Therapy is designed as a treatment for low testosterone, also known as low T. Your hormone levels must be maintained in a delicate balance for optimal health. That is the goal of hormone treatment for low testosterone.
There can sometime be a problem with having too much testosterone, but hormone therapy for men is usually about solving the problems related to the testosterone decline that naturally occurs as we age. Testosterone hormone treatments for men are designed to help you achieve peak performance at any age. Bioidentical hormone treatments for men can:
Help you maintain weight and proper body mass
Improve Bone Density
Combat Erectile Dysfunction
Improve Libido
Improve Cognition
Improve Your Emotional well-being
Bioidentical Hormone Therapy for Women
Hormone replacement therapy (HRT) is still the safest and most effective way of treating hormonal imbalances in woman, as well as helping women to deal with the most debilitating symptoms of menopause. The benefits of HRT for woman far outweigh on potential risks.
As women age, the will experience many of the symptoms of unbalanced hormones such as hot flashes and night sweats. BHRT is the most effective therapy around to treat the most severe symptoms of the hormonal imbalances that occur at the "Change of Life." Women who had been suffering from night sweats and hot flashes have reported as much as 90% improvement in symptoms within a few weeks of starting BHRT.
Side Effects of Hormone Replacement Therapy
Anyone who is considering hormone treatments will obviously be concerned about HRT side effects, but, Hormone Therapy is actually a lot safer, and has much fewer side effects than you have been lead to believe. Most of the side effects of hormone replacement you have heard of involve the use of synthetic hormones and not bioidentical hormones. Bioidentical hormone side effects are very rare.
Your body cannot tell BHRT hormones from the ones it normally produces, and that is why BHRT is the safest and most effective hormone treatments you can have. You may have heard reports of some major side effects of hormone replacement therapy, such as that HRT can cause cancer, or increase your risk of heart disease.
Neither of these are true, and in fact some of the newest information on hormone replacement indicates that HRT may lower your risk of heart disease and some cancers!
See how Human Growth Hormone Therapy changes this patient's life: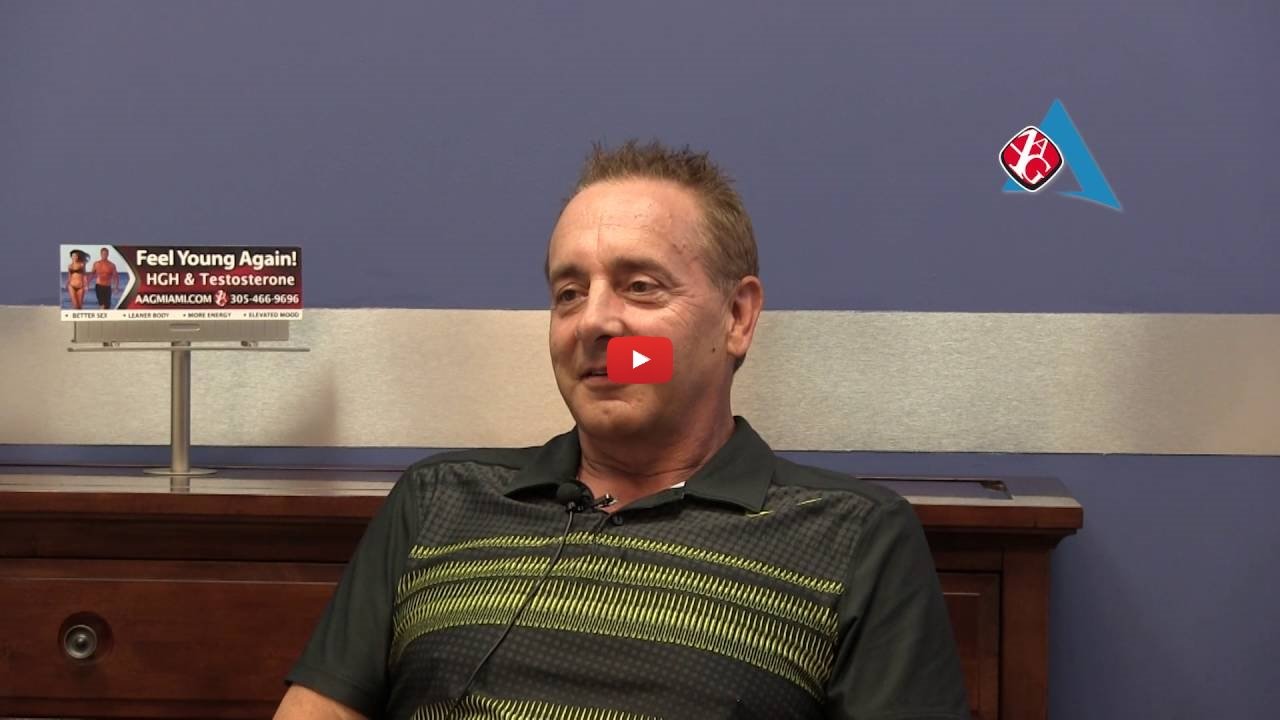 What Kinds of HRT is Available?
When you visit HealthGAINS, you can expect to receive treatment that is tailor-made to meet your needs. Because there is no "one-size-fits-all" approach to HRT, there are multiple types available.
Some different types of HRT include:
Human Growth Hormone (HGH)
HGH is vital to a person's overall function. When one's HGH levels fall, they may find themselves struggling to maintain their lifestyle. HGH can help you lose weight, feel younger, and be more active.
Thyroid Replacement Therapy
Thyroid hormones are produced in the thyroid gland and, like other hormones, can decrease over time. Thyroid replacement therapy can make you feel younger.
Sermorelin
While sermorelin is not a hormone itself, it does help regulate other hormones vital to one's function, such as HGH and testosterone.
Testosterone Replacement Therapy
As men age, their testosterone levels decrease. This can result in a loss of libido, fatigue, and mood swings. Testosterone replacement therapy seeks to regulate a man's hormone levels.
Ipamorelin Therapy
Ipamorelin shares many of the same properties and effects as sermorelin. It can work to boost your hormone levels and correct any imbalances.
How your HRT is administered depends on the type of therapy you receive. For instance, testosterone replacement therapy is typically administered via intramuscular injections. When you visit HealthGAINS to receive treatment, a wellness advisor will measure your hormone levels and determine what treatment plan is right for you.
Hormone Therapy Consultation in Seattle
A test for your hormone levels is the first step before you start any hormone replacement treatment plan After obtaining the outcome of your hormone test, our Seattle hormone doctors will be able to prescribe a hormone treatment plan tailored to your unique hormone levels. The state-of-the art hormone test is designed to evaluate your growth hormone levels, your levels of available testosterone and of your other important hormones.
Once you have completed your hormone test, your hormone specialist will be able to design the hormone replacement program that is right for your needs and lifestyle.  At our Seattle Hormone Therapy Center, you will be treated as an individual and by some of the top hormone specialists in the country. Our anti-aging physicians have decades of combined experience. We are experts in developing safe and effective hormone replacement therapies for men and women. Our goal is to provide design a BHRT program that will add years to your life, and life to your years!
Hormone Replacement Therapy Testimonials
"I'm pushing 60, and I have always been in great shape. But, lately no matter how much I work out, I have this "spare tire" I just can't lose. Another guy at the gym who looks ripped, told me to get my testosterone level checked. Sure enough my testosterone was low. I got on a program of bioidentical hormone replacement therapy, and I am looking great, feeling great, and my wife tells me she sees a BIG difference, and not just in the way I look!" — Gordon V. – Hunts Point, Seattle
"My wife was reaching that age, you know, going through the change. She was suffering terribly. The hot flashes, the night sweats, mood swings, the whole nine yards. It was destroying our relationship, but she was afraid to go for HRT, because she thought it was risky. But we heard about BHRT, and made an appointment, and are so glad we did. She's been on the program for a few months now, and everything is back to normal!" — Jim and Stephie R. – Medina
"I'm a guy in my 40s, I go to the gym, but I was stuck, there was those last few pounds, and this gut around the middle that I just could not get rid of no matter what. A friend I know said I should get a hormone test. I did, and found out my testosterone was low. Since I started bioidentical hormone replacement therapy, I feel great, I look great, and I am getting the most out of my workouts again." — Hugo G. – Mercer Island
Watch this testimonial to see how Hormone Therapy for Men helped this patient: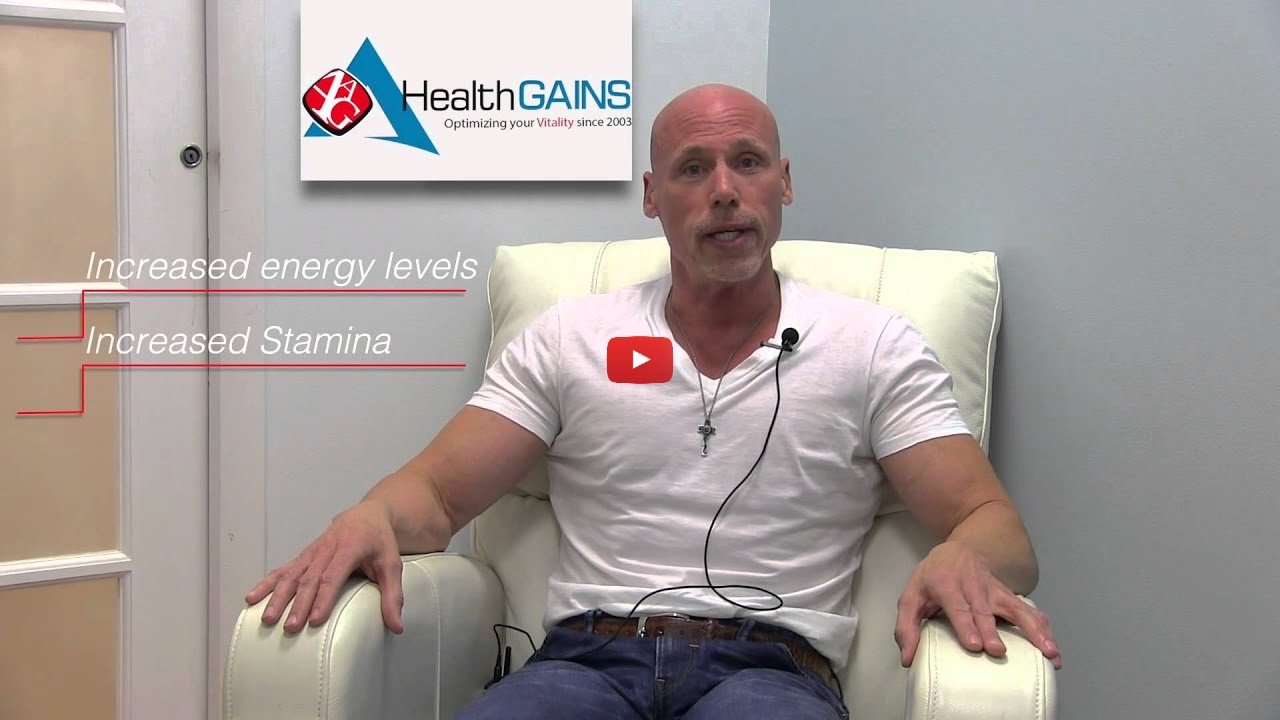 Finding a Hormone Replacement Doctor in Seattle
Hormone therapy can make you a new and better you. We can help you locate a hormone doctor in Seattle, or any of the following nearby locales: Tacoma, Bellevue, Renton, Redmond, Medina, and Issaquah,
Hormone Therapy FAQs
How are bioidentical hormones different from synthetic hormones?
Synthetic hormones are made in labs using chemical compounds. Bioidentical hormones are custom compounded from all natural sources to your particular needs. More importantly bioidentical hormones are exact duplicates of your body's on natural hormones – molecule for molecule.
Are Bioidentical Hormones Safe?
BHRT using bioidentical hormones is actually the safest form of hormone therapy there is. Since bioidentical hormones are "identical" to those made by your body, they are better recognized by your body and have fewer side-effects than synthetic hormones.
How much does hormone replacement therapy cost in Seattle?
We pride ourselves on providing the most cost effective HRT in your area. Of course the cost of HRT differs from patient to patient, but you can expect to pay from $600 to about $2500 per month depending on your age, gender and results of your hormone tests.
How long until I see results using hormone therapy?
The full benefits of hormone therapy are usually not seen for several months. However, many of our clients start to see results, particularly when it comes to having more energy or improvements in sexual drive in a few weeks.
Can hormone therapy be used for weight loss?
People often wonder if hormone imbalances lead to weight gain. A hormone imbalance does not cause weight gain, but hormones are involved in fat metabolism. Hormone therapy should not be a replacement for a good diet and exercise, but HRT can and does improve your ability to burn fat and build lean muscle, and therefore can help you lose weight and get in better shape.
Serving the following neighborhoods in Seattle:
Wallingford, Fremont, Sunset Hill, Alki, Highland Park, Lower Queen Anne, Minor, International District, Magnolia, Eastlake, Madison Park, Green Lake, Montlake, Ballard, Ravenna / Bryant, West Queen Anne, Leschi, Broadway (Capitol Hill), Laurelhurst / Sand Point, Stevens (Capitol Hill)
Seattle Hormone Clinic Locations
Our group of practitioners include anti-aging physicians and hormone replacement specialists who provide BHRT treatments in Seattle and the surrounding areas of: Tacoma, Bellevue, Renton, Redmond, Medina, and Issaquah, WA
1101 Madison St Ste 306 Seattle, WA 98104
1229 Madison St Ste 610 Seattle, WA 98104
550 17th Ave Ste 200 Seattle, WA 98122
6300 9th Ave Ne 360 Seattle, WA 98115
5414 Barnes Ave Nw 2 Seattle, WA 98107
5300 Tallman Ave Nw Seattle, WA 98107
1310 116th Ave Ne Suite R Bellevue, WA 98004
2020 116th Ave Ne Ste 170 Bellevue, WA 98004
15611 Bel-red Rd Suite C Bellevue, WA 98008
920 N 1st Street Renton, WA 98057
12911 120th Ave Ne Ste D60 Kirkland, WA 98034
21616 76th Ave W Suite 207 Edmonds, WA 98026
450 Nw Gilman Blvd Ste 101 Issaquah, WA 98027
450 S Kitsap Blvd Ste 144 Port Orchard, WA 98366
20730 Bond Rd Ne Suite 105 Poulsbo, WA 98370
1 E Main St Ste 130 Auburn, WA 98002
Other Seattle Hormone Services:
Washington Hormone Clinic Locations
Call or text (305) 682-1818 or complete a Free Consultation Form