HealthGAINS is one of the nation's premier hormone replacement therapy centers. Our Atlanta hormone replacement doctors, have helped hundreds of men and women overcome the issues of hormone imbalances and declining hormone levels. We offer the best quality hormone replacement in Atlanta, and the most competitive HRT pricing for hormone therapy, including Bioidentical Hormone Replacement (BHRT) for men and women, Testosterone replacement, and HGH replacement therapies.
What is Bioidentical Hormone Replacement Therapy?
People seeking HRT have many questions, such as "what is HRT?" "What is hormone therapy?" and "What is the difference between hormone therapy and bioidentical hormone therapy?" To understand hormone therapy, you must first learn a little about hormones. Hormones are your body's chemical messengers. As such, they regulate many critical bodily functions from metabolism to sexuality. However, hormones are not made in unlimited supply. In fact, your body's most critical hormones such as testosterone and growth hormone diminish over time. Bioidentical hormone therapy at its most basic level is replacing the hormones that time and nature take away. Bioidentical hormones are what they sound like. They are exactly "identical" to the naturally occurring hormones produced by your body. Bioidentical hormones are derived from natural sources. They exactly match the chemical and molecular structures of the hormones that they are designed to replace. When used in Bioidentical Hormone Therapy, or BHRT, Bioidentical hormones are custom made to your needs as prescribed by your BHRT doctor by compounding pharmacies. Bioidentical hormone therapy is the most recommended way to treat hormonal imbalances, and the symptoms of declining hormones.
For a free consultation call (305) 682-1818
What are the Benefits/Advantages of HRT
Synthetic hormones, such as those manufactured by the big pharmaceutical companies, are not exact duplicates of those produced by your body. In fact, they are specifically designed to be unique so that drug companies can patent them for bigger profits. Since bioidentical hormones are exact replicas of your own hormones, they are better recognized and better absorbed by your body, and therefore a much better choice for hormone replacement therapy (HRT). If you are in need of HRT, bioidentical hormone therapy should be your first choice!
Hormone Therapy Specialist Near Me (305) 682-1818
Who needs Bioidentical Hormone Replacement Therapy (BHRT)?
Are you feeling as strong and vital as you did in your 20s or 30s? Do you have the energy you once had? The body? The sex life? Would you like to look and feel that way again? You can with Bioidentical Hormone Therapy
Click to contact our specialist today
Conditions that can be treated using BHRT
If you are between the ages of 35-55, look for these signs and symptoms of your hormone levels being low, or of hormone imbalance:
Weakness and fatigue
Depression and mood swings
Weight gain
Loss of muscle tone
Insomnia and/or disturbed sleep patterns
Night sweats (women)
Hot flashes (women)
Erectile Dysfunction (men)
The only way to know if you qualify for bioidentical hormone therapy is through a series of specific diagnostic tests.
Complete a Free Consultation form now
Bioidentical Hormone Therapy for Men
HRT for men is designed to combat the symptoms of low testosterone also known as Low-T. As men age all hormone levels decline, but the loss of testosterone has the greatest impact on your vitality, health, and sexual wellness. Male hormone replacement therapy is designed to make up for this loss. The decline of testosterone that begins after you reach your peak testosterone levels in your 20s, effects your ability to perform – in, and out of the bedroom! Hormone therapy for men can return your vitality and your self-confidence! Low testosterone in men, also referred to as Low-T, causes a number of symptoms we commonly attribute to "aging." These include: thinning hair, weight gain, fatigue, loss of muscle tone, depression, and sexual wellness issues. Bioidentical Hormone Therapy for men can help with these symptoms and put you back on your path to peak performance at any age.
Bioidentical Hormone Therapy for Women
Hormone replacement therapy (HRT) is still the safest and most effective way of treating hormonal imbalances in woman, as well as helping women to deal with the most debilitating symptoms of menopause. The benefits of HRT for woman far outweigh on potential risks. As women age, the will experience many of the symptoms of unbalanced hormones such as hot flashes and night sweats. BHRT is the most effective therapy around to treat the most severe symptoms of the hormonal imbalances that occur at the "Change of Life." Women who had been suffering from night sweats and hot flashes have reported as much as 90% improvement in symptoms within a few weeks of starting BHRT.
Side Effects of Hormone Replacement Therapy
It is normal to be concerned about bioidentical hormone therapy side effects. However BHRT side effects are actually few and far between. The many reports about hormone replacement therapy side effects have been highly overrated. The truth is, as practiced today HRT is actually quite safe and has minimal side effects. Many years ago there were published studies that linked HRT in women to an increased risk of heart disease and breast cancer. Most of these studies have been over-reported in the media, and were conducted decades ago. More recently, they have for the most part, been discredited. You should not avoid HRT because of fear of hormone replacement side effects. The truth is, HRT is better and safer today thanks to the use of bioidentical hormones. As the name implies, bioidentical hormone replacement therapies, or BHRT, use hormones that are identical on a molecular level to the ones produced by your own body. The same is true for BHRT for men. Several recent studies have found that the widely reported links between testosterone therapy and an increased risk of heart disease or cancer, were mostly unfounded. In fact, the most recent studies on testosterone replacement therapy indicate that it may actually reduce a man's risk of heart disease!
Types of Hormone Replacement Therapies
There are various types of HRT treatments and hormone replacement delivery methods. HRT can be provided in pills skin patches, creams, HRT injections, or hormone replacement therapy pellets.
Testosterone – Testosterone is the most critical hormone for men. However, women may benefit from testosterone therapy as well. Your HRT treatment for testosterone therapy will be carefully crafted to give you the energy, drive, libido and strength you had when you were younger.
HGH – Human Growth Hormone, or simply growth hormone, may very well be the "Fountain of Youth. The many anti-aging benefits of growth hormone therapy for both men and women are astounding. Bioidentical growth hormone can restore your vitality, fight weight gain, improve sexual function, and more!
Sermorelin – Sermorelin is not a hormone, but it helps to stimulate the production and secretion of other hormones such as HGH and testosterone. Sermorelin Therapy may be used in conjunction with BHRT.
Thyroid Hormone Therapy – Many of the symptoms we associate with "old age," such as: thinning hair, fatigue, muscle aches, even depression, are actually related to declining levels of thyroid hormone. Thyroid replacement therapy can help you to counteract various symptoms of aging.
Ipamorelin Therapy – Ipamorelin is the newest growth hormone releasing peptide (GHRP). It is similar to Sermorelin, in that it signals your pituitary to release more natural growth hormone. Ipamorelin can improve your strength and vigor, improve your immune system, improve sleep…and more!
See how Human Growth Hormone Therapy changes this patient's life: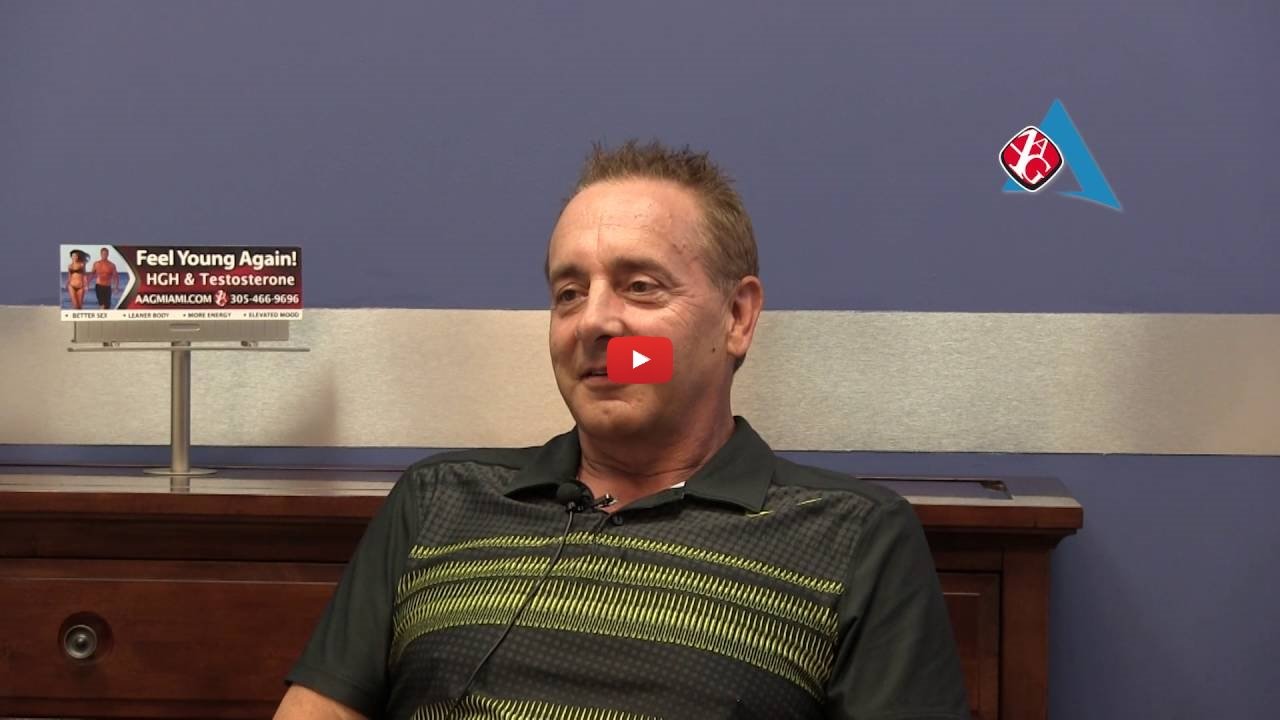 Hormone Therapy Consultation in Atlanta
The process starts with a hormone level test, by your Atlanta BHRT doctor. He or she will test for hormone imbalances, and to establish your hormone levels. Our goal is to customize your hormone replacement therapy to your particular needs and lifestyle. Your testosterone, HGH, levels and other hormone levels will be thoroughly tested for any hormone imbalances or deficiencies. Low Testosterone, Low-T, andropause, male menopause as well as Human Growth Hormone Deficiency are legitimate medical conditions that require proper hormone tests for diagnosis and treatment by certified bioidentical hormone therapy doctors. Your hormone level test will reveal these conditions. Our Atlanta BHRT medical specialists are certified professionals. Not all physicians or general practitioners have equal training or understanding of bioidentical hormone therapy (BHRT), or our expertise in diagnosing and developing hormone therapy plans for men and woman with low testosterone, HGH deficiencies, or other hormonal imbalances. At our Atlanta bioidentical hormone replacement center, our BHRT doctors have the knowledge and the know-how to help you age well through hormone therapy.
Hormone Replacement Therapy Testimonials
"I am a man, 55 years old. I was feeling tired, putting on weight, I couldn't think clearly, even my performance at work suffered. Since I started bioidentical hormone replacement therapy, I have more energy, I am looking great, feeling great. I basically have my life back!" — Mitchell B. – Buckhead, Atlanta
"My wife was reaching that age, you know, going through the change. She was suffering terribly. The hot flashes, the night sweats, mood swings, the whole nine yards. It was destroying our relationship, but she was afraid to go for HRT, because she thought it was risky. But we heard about BHRT, and made an appointment, and are so glad we did. She's been on the program for a few months now, and everything is back to normal!" — Joel and Stacy R. – Druid Hills, Atlanta
"I don't consider myself 'old.' I'm only 43, but I was noticing some 'trouble in the bedroom.' One of my friends who was on testosterone said Low-T could be my problem. I had it checked, and the doc said I was a candidate for testosterone replacement. I've been on my plan for 5 months now, and I tell you, I feel good, I look good, and I am having the best sex ever!" — Alan S. – Brookhaven, Atlanta
Watch this testimonial to see how Hormone Therapy for Men helped this patient: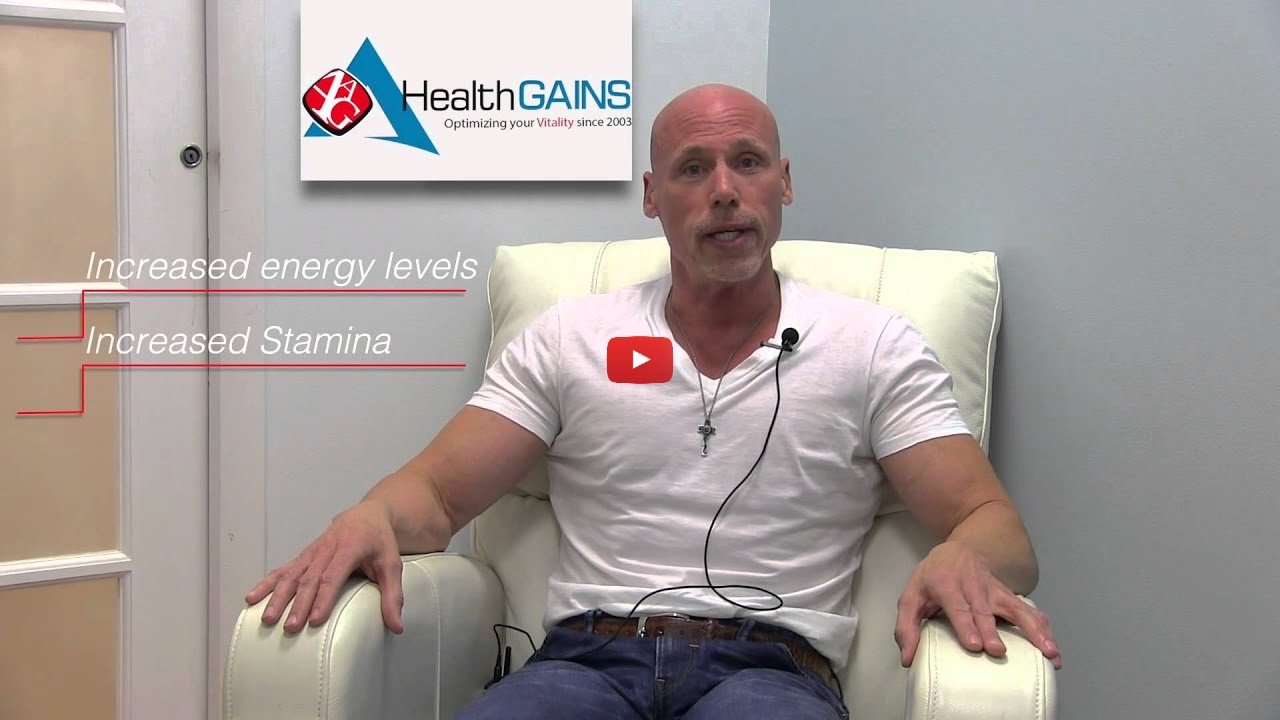 Find a Hormone Replacement Doctor in Atlanta
We can help you find a hormone replacement doctor in Atlanta. The anti-aging physicians in our Atlanta based hormone therapy clinic are specialists and skilled professionals. We can help you to find a hormone doctor in Atlanta, or the surrounding areas of: Savannah, Duluth, Alpharetta, Augusta, Macon, Marietta, Valdosta, or Roswell.
Hormone Therapy FAQs
What is the difference between bioidentical and synthetic hormones?
Bioidentical hormones are exact duplicates, molecule for molecule, of the hormones naturally produced by your body. They are literally carbon copies of those hormones on a chemical and molecular level. Synthetic hormones are manufactured by big drug companies. They are not recognized or used as efficiently by your body as bioidentical hormones. Almost all of the risks associated with hormone replacement therapy, involved the use of synthetic hormones, and not bioidentical hormones.
Are Bioidentical Hormones Safe?
Bioidentical hormone therapy is the safest and most effective HRT treatments available. Bioidentical hormones exactly match the ones made by your body, so bioidentical hormones are safe and well-tolerated by your body.
How much does hormone replacement therapy cost in Atlanta, GA?
The cost of BHRT varies from patient to patient. As a very rough guideline, the price of hormone therapy can run from $600 to over $2,500 per month, depending on your particular needs. Typically, a 50 year old male patient on BHRT would likely spend about $1500 a month for hormone therapy. A female patient in her 50s might spend around $1200.
How long until I see results using hormone therapy?
There are many benefits of HRT, but you will not see them overnight! Most patients begin feeling better within a few months of beginning their HRT program, long term results could take longer to achieve. Many BHRT patients do report feeling a difference in the first few weeks, especially when it comes to increased energy levels and sexual wellness issues.
Can hormone therapy be used for weight loss?
Hormone Therapy should not be considered a replacement for diet and exercise to help you lose weight, nor should being overweight be the only reason you seek hormone therapy. However there a hormone imbalance can cause weight gain, and there is a link between HRT and weight loss. Improved energy, and an increased ability to burn fat and build lean muscle is one of the many benefits of BHRT, and therefore HRT can help you lose weight!
HealthGains Atlanta
1140 Hammond Dr. Bldg. G Suite 7250 Atlanta, GA 30328
Serving the following neighborhoods in Atlanta:
Candler Park, Ansley Park, Inman Park, Grant Park, Summerhill, Virginia-Highland, Tuxedo Park, Druid Hills, Midtown, Castleberry Hill, Adair Park, Old Fourth Ward, Poncey-Highland, Atlantic Station, East Atlanta, Adams Park, Downtown, South Tuxedo Park, Georgia Tech, North Buckhead
Atlanta Hormone Clinic Locations
We are proud to offer bioidentical hormone replacement therapy (BHRT), testosterone therapy, and growth hormone therapy in Atlanta. We also provide HRT services in the surrounding areas of: Savannah, Duluth, Alpharetta, Augusta, Macon, Marietta, Valdosta, and Roswell.
315 Blvd Ne Suite 532 Atlanta, GA 30312
550 Peachtree St Ne Ste 1460 Atlanta, GA 30308
2712 N Decatur Rd Decatur, GA 30033
1462 W. Montreal Rd Ste 114 Tucker, GA 30084
975 Johnson Ferry Rd Ne 320 Atlanta, GA 30342
5667 Peachtree Dunwoody Rd 295 Atlanta, GA 30342
81 Upper Riverdale Rd Sw 140 Riverdale, GA 30274
939 Bob Arnold Blvd Suite B Lithia Springs, GA 30122
755 Mount Vernon Hwy Ne Ste 270 Atlanta, GA 30328
1676 Mulkey Rd Suite 100 Austell, GA 30106
790 Church St 505 Marietta, GA 30060
1129 Hospital Dr Ste 5E Stockbridge, GA 30281
3800 Pleasant Hill Rd Ste 1 Duluth, GA 30096
11660 Alpharetta Hwy B700 725 Roswell, GA 30076
Other Atlanta Hormone Services:
Georgia Hormone Clinic Locations
Call or text (305) 682-1818 or complete a Free Consultation Form