Human Growth Hormone Therapy in Virginia Beach
HealthGAINS is a national leader in studying, generating and providing unique and effective hormone therapy treatments in the U.S. With roots on the East Coast and nationwide coverage, HealthGAINS utilizes its resources to reimagine patient care when it comes to hormone deficiencies. We understand the importance of obtaining and maintaining a body that is balanced hormonally. This is especially the case for patients with growth hormone deficiencies. Growth hormones are responsible for repairing and replacing all of our body's cells. This among many other crucial functions is what makes the human growth hormone so vital to our health and wellness. Contact your local Virginia Beach HealthGAINS clinic to establish a conclusive diagnosis and treatment plan for your hormone imbalances.
For a free consultation call (305) 682-1818
What is HGH Therapy?
HGH therapy is the act of testing for, diagnosing and treating growth hormone deficiencies. The human growth hormone is responsible for the growth and repair of all of the cells in our bodies. It is also involved in monitoring our metabolism, maintaining our libido, producing muscle and bone mass, assist in immune and cardiovascular health, brain function, cholesterol, and blood pressure and many other functions throughout the body.
Human growth hormone therapy offers patients the full benefits of their growth hormones by adding external HGH into their bodies via an injection. Doctors will test their patient's blood to determine their exact deficiency. Based on the results of the blood test, HGH specialists will either prescribe or administer the necessary dose of HGH to even out their patients' growth hormone levels.
Hormone Therapy Specialist Near Me (305) 682-1818
Growth Hormone Imbalance Symptoms
When we are young, strong and healthy, our bodies are full of hormones. When we get older, our bodies start to reduce their hormone production. This means that we begin to miss out on some and eventually all of the benefits that growth hormones give our bodies. If you are suffering from an HGH deficiency, you will experience one or more of these symptoms –
Poor skin health
Longer recovery periods from illnesses and injuries
Slowed metabolism
Drop in bone density and muscle mass production
Sexual performance issues for men
Drop in libido
A feeling of weakness and fatigue
Low energy and stamina
Poor brain function
Click to contact our specialist today
The Benefits of Growth Hormone Therapy
When our bodies have a sufficient supply of growth hormones, the growth hormones are able to provide all of their functions effectively. By injecting patients with external growth hormones, HGH therapy allows patients to have this healthy supply of growth hormones. Growth hormones initiate or monitor vitally important functions in our bodies and therefore patients of HGH therapy experience these benefits –
Increase in energy and overall stamina
Better sleep routine – better mood, sharper brain function and less risk of obesity
Maintains better libido
Immune system boost
Cardiovascular health will improve
Lower blood pressure and cholesterol levels
The body will be less resistant to insulin
Aging skin will become more taut, supple and healthy
Patients will not lose head hair as fast
The body will produce more lean muscle mass
Complete a Free Consultation form now
How Will Women Benefit from HGH Therapy?
Women have been utilizing the healing and revitalizing effects of HGH therapy for many years. One of HGH therapy's initial applications was to reduce the symptoms of menopause for women in their middle ages. Not only can women experience the above-listed benefits of HGH therapy, but women going through menopause can also see their symptoms of hot flashes, cramping, breast swelling, etc. become much more manageable.
How Will Men Benefit from HGH Therapy?
Aside from the above-listed benefits of HGH treatments, men who are experiencing erectile dysfunction or other sexual health issues from their HGH deficiency should see their symptoms subside after an HGH treatment has balanced out their growth hormone levels. If you feel that your hormone deficiency is the cause of your impotence, contact your local Virginia Beach HGH specialist today.
The Different Treatment Options for HGH Deficiencies in Virginia Beach
When receiving HGH from doctors who prescribe HGH in Virginia Beach, you will have two options in treatment methods – 1) Direct injections of HGH into the body and 2) Injections of growth hormone-releasing peptides which signal the body to start its HGH production process.
Both treatments are very successful in treating cases of growth hormone deficiencies. At HealthGAINS we specialize in using bioidentical hormones for our HGH treatments. Bioidentical hormones are derived from nature (horses, pigs, soy, yams) and are exact molecular matches to the hormones that are naturally found in the human body. BHRT is the safest and most effective form of hormone therapy and it allows our patients to achieve amazing results from our growth hormone treatments.
Ipamorelin Injections – The newest and safest form of HGH treatments, Ipamorelin is a growth hormone-releasing peptide. What this means is that when injected into the body, Ipamorelin triggers the body to release more growth hormones. This means the body will correct its own imbalance with your own hormones, making Ipamorelin extremely safe and effective.
Sermorelin Injections – Sermorelin is a safe and successful way to treat an HGH imbalance. As a GHRP, Sermorelin relies on the body's own processes to nearly naturally correct its own imbalance. By relying on natural processes, Sermorelin and other GHRPs rarely cause side effects and are very effective.
HGH Therapy – An HGH injection is the most direct form of treatment for HGH deficient patients. By testing the patient's deficiency level, doctors can prescribe or inject the patient with only the needed growth hormones that the patient requires to achieve a balance of growth hormones in their body. HGH injections give the patient a quick and effective form of treatment so that they can experience all of the beneficial functions of HGH in their bodies.
HGH Therapy Side Effects
Side effects are often very minimal and rare for patients receiving HGH therapy from a certified HGH doctor in Virginia Beach. This is especially the case at HealthGAINS, as all of our doctors are certified experts in hormone replacement therapy and only utilize the safest form of hormone therapy, bioidentical hormone therapy, for our HGH treatments. This ensures that we maintain the highest level of success and patient safety.
Most cases of harmful side effects resulting from HGH use are from athletes and other people using HGH to achieve unnecessary physical growth or abilities. When excessive amounts of HGH are introduced into the body, patients can experience numbness, swelling, pain in joints, muscles or nerves, carpal tunnel syndrome, and high cholesterol. The Controlled Substances Act limits the use of HGH to patients who have been prescribed HGH for legitimate medical purposes to reduce these instances of adverse effects.
See how Human Growth Hormone Therapy changes this patient's life: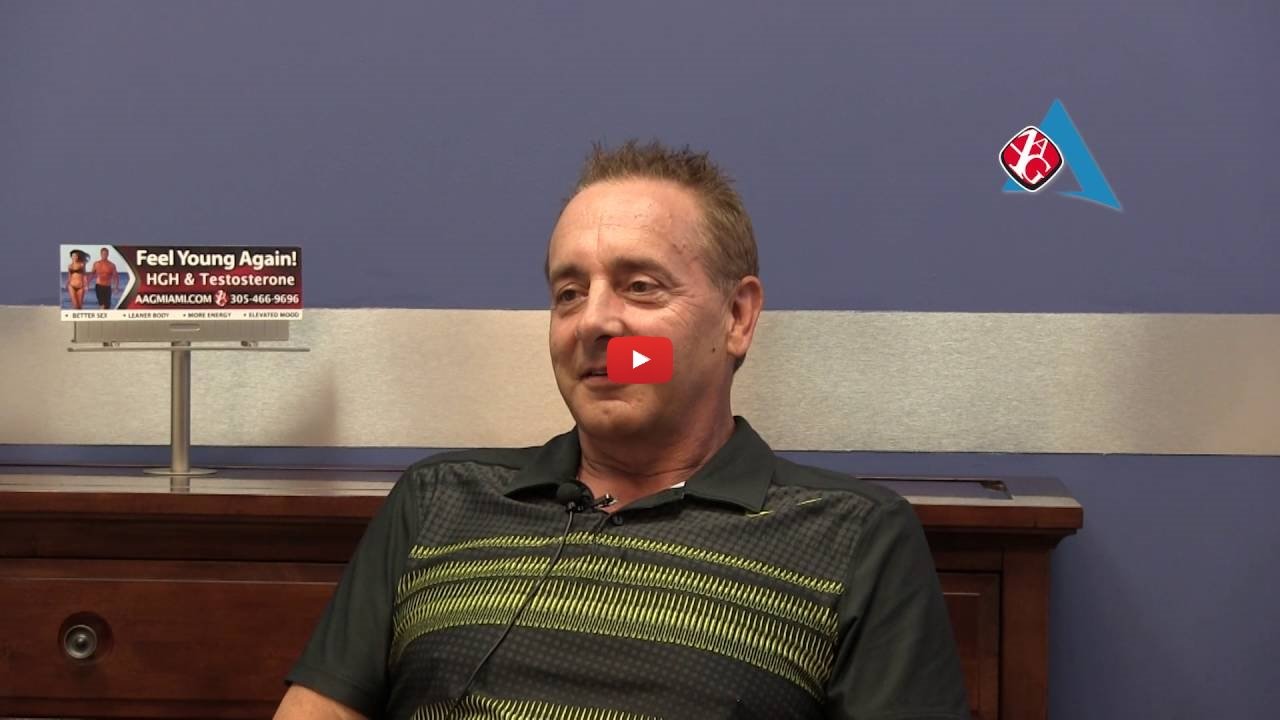 What to Expect at Your Virginia Beach Growth Hormone Therapy Consultation
At HealthGAINS, we focus our HGH consultations on three main objectives –
Diagnosing and testing the patient's precise HGH deficiency
Educating the patient on each available treatment option, the details of the procedure and providing guidance when applicable as to which treatment will offer the best results
Prescribing or administering the necessary dose of HGH
During our HGH consultations, we encourage our patients to ask as many questions as possible and get comfortable with the process. It is such an important procedure that can yield life-changing results, it's not something to be rushed. We will meet with the patient and discuss their symptoms and medical history. The doctor will then draw a blood sample and test the patient's hormone levels. With the results of the blood test, the doctor will then be able to confidently prescribe the necessary growth hormones that the patient needs to experience the full benefits of sufficient HGH levels in their body.
Testimonials of Virginia Beach HGH Treatments
"I couldn't be happier with my treatment. The HealthGAINS staff was so friendly and patient in explaining each step of the process to me and how each treatment would relieve my symptoms. It's been 8 months since my HGH injection and I feel so much better. My body feels young again, my skin is healthier, I've been more focused at work and I've been sleeping like a baby." — Olivia C., 49
"My first piece of advice is to not wait as long as I did to receive treatment. I always came up with some excuse not to schedule my appointment, meanwhile my body was getting weaker and I was feeling more sluggish each day. Trust me, if you are feeling the effects of time on your body, you don't have to. My HGH therapy gave my body the resources it needed to help me function as if I were a 20 or 30 year old again." — Scott K., 56
"HGH therapy helped me maintain my job as a foreman. I may not be getting down and dirty as much as I used to but the job still requires me to be physically capable and mentally alert at all times. I had a close call with a dropped piece of lumber on site and knew that if I reacted a half a second slower, it could have ended my career. The results of my Ipamorelin treatment have given me the ability to stay alert and active on the job so I can feel safe both physically and financially." — Gene T., 62
Watch this testimonial to see how Hormone Therapy for Men helped this patient: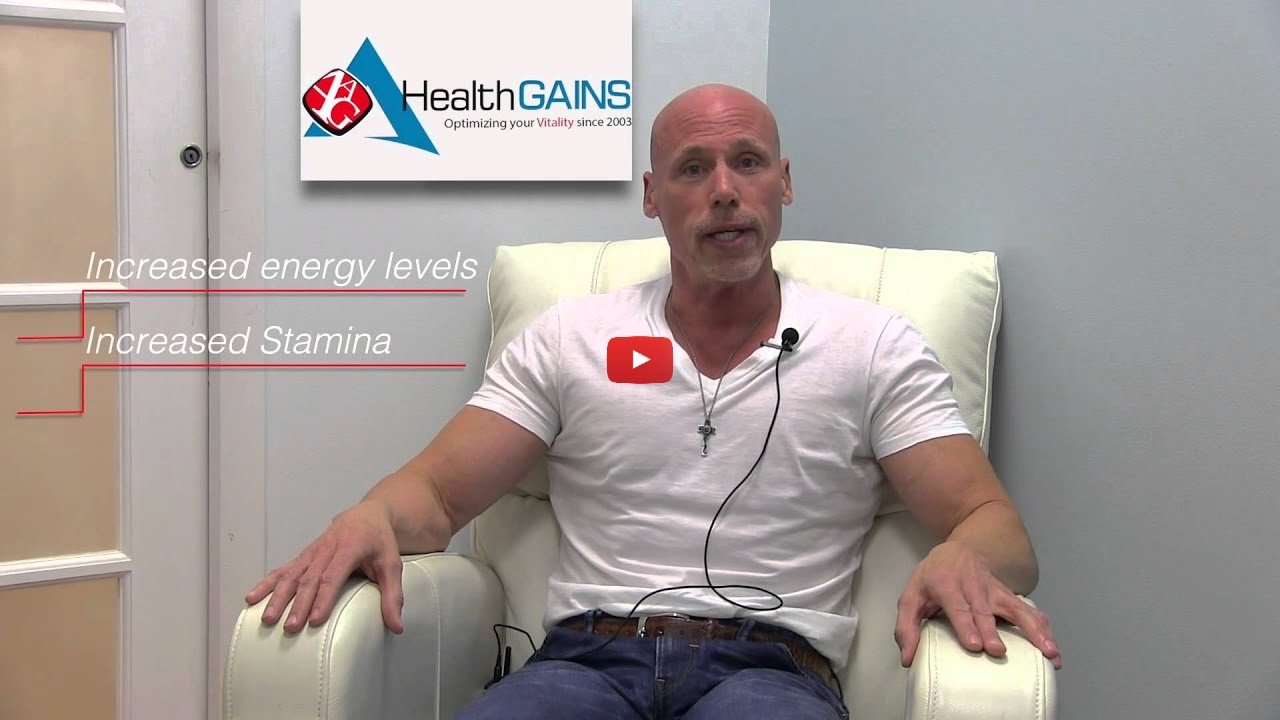 Find a Virginia Beach HGH Clinic
Looking to, "Find an HGH clinic near me", in Virginia Beach? It's difficult making these decisions when they are so important for your health and you feel under-informed. HealthGAINS can help alleviate some of the pressure. With HealthGAINS, you have many years of dedicated experience treating growth hormone deficiencies. So as you search for which hormone center in Virginia Beach you will choose to treat your HGH deficiency, keep in mind which clinics will not only give you the best results but the safest treatments to maximize your health without placing it at risk. Contact HealthGAINS of Virginia Beach today to schedule your consultation.
Virginia Beach HGH Treatment FAQs
Am I too old for human growth hormone therapy?
No. At HealthGAINS, we keep our HGH treatments extremely natural and safe to provide the benefits of sufficient HGH levels to patients of all ages. We have successfully treated patients well into their golden years.
What is the price of Virginia Beach growth hormone treatments?
The cost of HGH therapy will depend upon the level of the deficiency, so patients might pay anywhere from $600 to $2,500. However, the average HGH therapy patient should expect to pay around $1,200.
Will HGH therapy help with weight loss?
Yes. HGH contributes to our body's metabolism. Therefore, when we have low levels of HGH, our bodies won't be as effective as breaking down excess fat. By supplying the patient with the necessary levels of HGH for their bodies to function properly, their metabolisms will improve and be much more likely to lose weight.
How long until I feel the changes from my HGH treatment?
HGH therapy is a very comprehensive process. It can take the body up to 8 weeks to fully acclimate to the newly introduced growth hormones, though patients typically experience benefits 2 weeks following their treatment.
Do I need a prescription for HGH therapy in Virginia Beach?
Yes. Patients must be prescribed HGH from a sanctioned medical professional for a recognized medical purpose. Any claims for HGH for sale are fictitious and illegitimate.
Join the Hundreds of Hormone Deficient Patients That Our Virginia Beach HGH Clinics Have Successfully Treated
At HealthGAINS, the one thing that resonates with all of our patients from our many clinics across the country is our dedication to patient satisfaction. That not only means effective treatments but keeping patients safe, informed and happy at every step in the process. To experience this dedication first hand, call our Virginia Beach HGH clinics at (866) 540-3555 to schedule your HGH consultation.
Virginia Beach Hormone Clinic Locations
Offering effective treatments for patients with declining levels of growth hormones in Virginia Beach, surrounding areas and more: Chesapeake, Norfolk, Suffolk, Hampton, Newport News, Portsmouth, Poquoson, Yorktown, Windsor, Smithfield, Franklin, Jamestown, Kiptopeke, Cape Charles and Eastville.
729 First Colonial Road Virginia Beach, VA 23451
1020 Independence Blvd Ste 201 Virginia Beach, VA 23455
805 Battlefield Blvd N Chesapeake, VA 23320
Virginia Hormone Clinic Locations
Call or text (305) 682-1818 or complete a Free Consultation Form