Human Growth Hormone Therapy in Nashville
Nashville locals that are suffering from low levels of growth hormones now have an extremely valuable resource right in their city. HealthGAINS is a nationwide clinic led by a globally recognized medical team, and all of the HealthGAINS staff have dedicated themselves to providing better solutions to our country's hormone replacement needs. Many patients suffer from the effects of hormone deficiencies and are unaware because the side effects of hormone deficiencies are often thought of as a natural part of life. While our bodies do produce less hormones as we age, HealthGAINS in Nashville has age management solutions, such HGH therapy, that can help patients age more gracefully. If you are experiencing the effects of time or are suffering from an injury or condition that is affecting your body's ability to produce sufficient levels of HGH, contact our Nashville HGH clinics to receive safe and effective treatment for your symptoms.
For a free consultation call (305) 682-1818
What is HGH Therapy?
Human growth hormone therapy is the practice of testing for growth hormone deficiencies and treating them by introducing additional growth hormones into the body. By testing a patient's hormone levels, HGH doctors can establish the precise deficiency that exists in the patient's body and what it will take to correct this deficiency. By prescribing the proper dose of HGH, patients can experience quick relief from their symptoms of low HGH.
The human growth hormone is responsible for some of the body's most important processes. It replaces and repairs all of the body's cells; HGH controls our body's metabolism' it is responsible for the growth and development of our bodies muscle and bone mass; it helps with brain function; it controls our libido as well as other vital functions. When we don't have a sufficient supply of HGH in our bodies, it's essentially the reason why we feel old when we age. HGH therapy eliminates these symptoms of aging by replenishing a patient's HGH levels. Reach out to your nearest HealthGAINS clinic in Nashville to see what HGH therapy can do for your health.
Hormone Therapy Specialist Near Me (305) 682-1818
Side Effects of an HGH Imbalance
As we age, our bodies begin to produce less and less HGH. What this does is diminish your growth hormones' abilities to perform all of their vitally important functions throughout your body. When this occurs in our bodies, we will experience a number of side effects from this HGH deficiency –
Compromised skin health
Longer recovery periods from injuries and illnesses
Worse metabolism
Lower bone density and muscle mass
Sexual health issues for men
Low libido in both men and women
A general feeling of fatigue and weakness
Less energy and lower stamina
Poor brain function
Click to contact our specialist today
The Benefits of HGH Therapy Treatments
When we are our youngest and healthiest, we have a fresh pool of hormones in our bodies. This means that we get the full benefits of what hormones provide for our body's development and wellness. HGH therapy introduces additional growth hormones into the body so that we can experience all of these benefits that the HGH offer. Contact your local Nashville HealthGAINS clinic to experience these benefits of HGH therapy –
More energy and increased stamina
Healthier sleep habits which lead to better moods, higher metabolism and improved brain function
More natural sex drive
Better immune health
Stronger and healthier cardiovascular system
Healthier blood pressure and cholesterol levels
Less resistance to insulin
Younger and healthier skin
Slowed loss of head hair
The body produces more lean muscle mass
Complete a Free Consultation form now
Benefits of HGH Therapy for Women
Not only can women experience the above benefits of HGH, but one of the first applications for HGH was to relieve the symptoms of menopause. As menopause is an event that involves a major decline in hormone production in women's bodies, HGH therapy can help stabilize this decline into a much more manageable situation.
HGH Therapy Benefits for Men
HGH therapy provides men with the strength, energy and health they need to live full and fulfilling lives at any age. By replenishing a man's vital pool of growth hormones, men can experience the sensation of being as healthy as ever with the full benefits of HGH.
For men with erectile dysfunction as a result of low levels of HGH, a growth hormone treatment can relieve their symptoms.
The Different HGH Treatments in Nashville
Growth hormone therapy treatments take on two approaches to correcting HGH deficiencies – Injection of growth hormone-releasing peptides and injection of growth hormones. Both techniques are extremely effective at treating an HGH deficiency. Growth hormone-releasing peptides (GHRPs) work to signal the body's HGH production process in order to indirectly treat the patient's imbalance. HGH injections work directly to replenish the body's low growth hormone levels.
HealthGAINS specializes in bioidentical growth hormone treatments in order to give patients the safest possible experience. Bioidentical growth hormones are hormones that are found in nature (horses, pigs, yams, soy) and are exact molecular matches to human hormones. This ensures that the patient's body does not have a negative reaction to the external hormones, making bioidentical growth hormone therapy extremely safe and successful.
Ipamorelin Injections – Ipamorelin is the latest HGH treatment to hit the market and doctors are raving about it. As a form of growth hormone-releasing peptides (GHRPs), Ipamorelin triggers the body to begin its own growth hormone-releasing process. This natural release of growth hormones makes Ipamorelin and other GHRPs extremely safe and effective. Choose Ipamorelin for your HGH deficiency for quick relief from your symptoms.
Sermorelin Injections – Sermorelin is a trusted and proven form of GHRP that has been correcting patients' HGH imbalances for years. If you are suffering from weakness, fatigue, heart health, low libido and a number of other symptom of aging, consider Sermorelin for its safe and effective relief.
HGH Therapy – An HGH injection is the most direct form of HGH therapy that involves the testing of a patient's growth hormone levels and the administering of the necessary dose of HGH via an injection. By injecting the "missing" growth hormones that the patient needs, HGH injections allow patients to experience the full benefits of healthy HGH levels.
What are the Side Effects of HGH Treatments?
HGH therapy is an extremely safe procedure with very few side effects. Most cases of people experiencing adverse effects from their HGH injections are athletes that are using HGH illegally to gain a physical advantage over their competitors. Because they do not have a deficiency in growth hormones, these athletes can experience an unnecessary uptick in HGH functions which can cause – numbness, swelling, carpal tunnel syndrome, joint, muscle and nerve pain and high cholesterol.
HealthGAINS limits the risk of side effects from HGH therapy by solely using bioidentical hormones for their HGH treatments. These hormones are exact molecular matches to the hormones found in our bodies naturally. This ensures that the body will accept the new hormones without adverse effects.
What a Nashville Growth Hormone Therapy Consultation Looks Like
Our Nashville HGH clinics focus on three key points in our consultations –
Testing patients' hormone levels and diagnosing their deficiencies
Informing patients of the available treatment options and how each option provides sufficient relief of their symptoms
Prescribing the necessary levels of HGH to correct the patient's imbalance or deficiency
Once we have accomplished these three goals, our patients are within weeks of experiencing effective relief of their symptoms.
See how Human Growth Hormone Therapy changes this patient's life: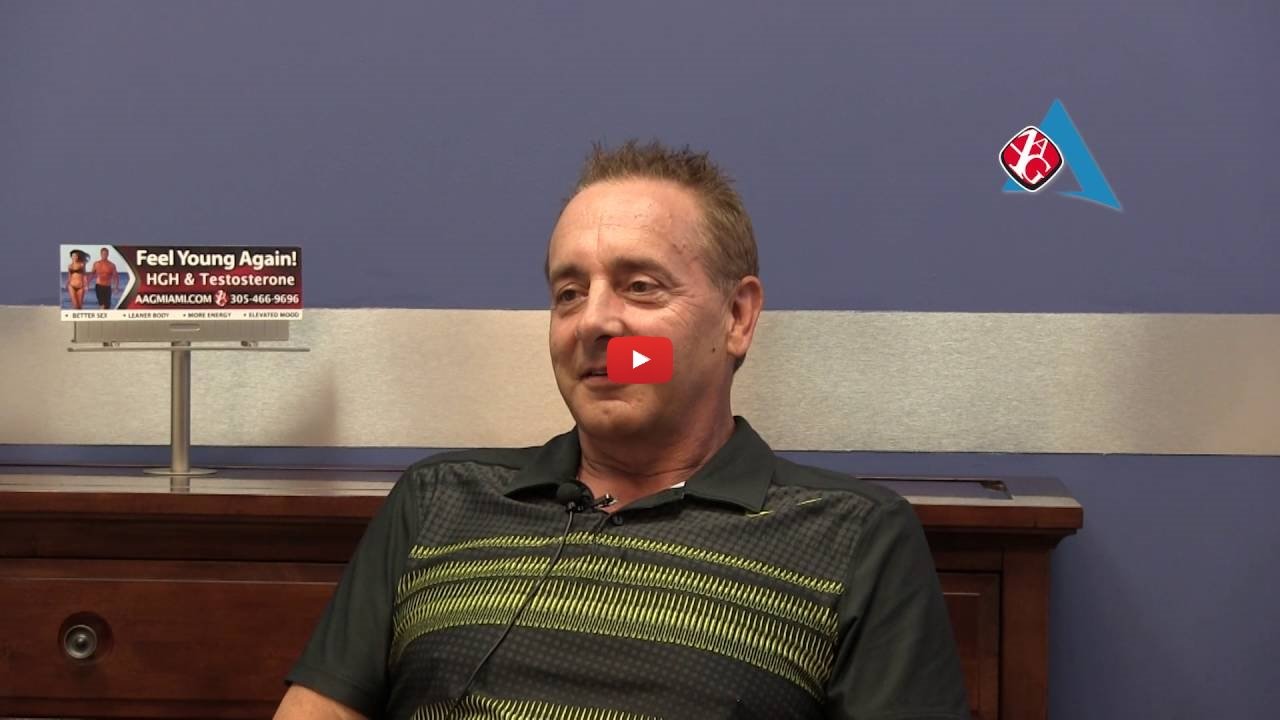 Reviews From Nashville HGH Clinic Patients
"HealthGAINS was extremely friendly and thorough when I came in for my HGH consultation. I thought I might be experiencing some of the symptoms of a growth hormone deficiency, so I went in to speak with a local Nashville HGH specialist. She was able to test a sample of my blood to check my HGH levels and sure enough, they were low. My HGH doctor explained the different treatment options available and I felt so informed that I had no problem scheduling an appointment for treatment that day. A few weeks later, I was feeling like a new person." — Regina Y., 44
"My HGH treatment gave me the energy to be the grandma I used to be. Since my husband passed away, my grandchildren have been an even greater part of my life than they used to be. However, a couple years back, I started losing my strength, flexibility and energy to play with my grandkids. My doctor told me I may have a growth hormone deficiency and recommended HealthGAINS for my treatment. After just one treatment, I felt 20 years younger. I'm able to watch the kids all day as my daughter works and I have no problems keeping up with them." — Whonda V., 68
"My health has been a major issue as I've gotten older. My body just doesn't seem to be able to take care of itself like it used to. My daughter just went through menopause and had great things to say about HGH therapy at HealthGAINS and I thought maybe it could help me feel better as well. It's been 3 months since my treatment and my doctors are so impressed with the progress I've made. My cholesterol is down, my body is fighting off illnesses better and I've felt so much better." — Edward A., 82
Watch this testimonial to see how Hormone Therapy for Men helped this patient: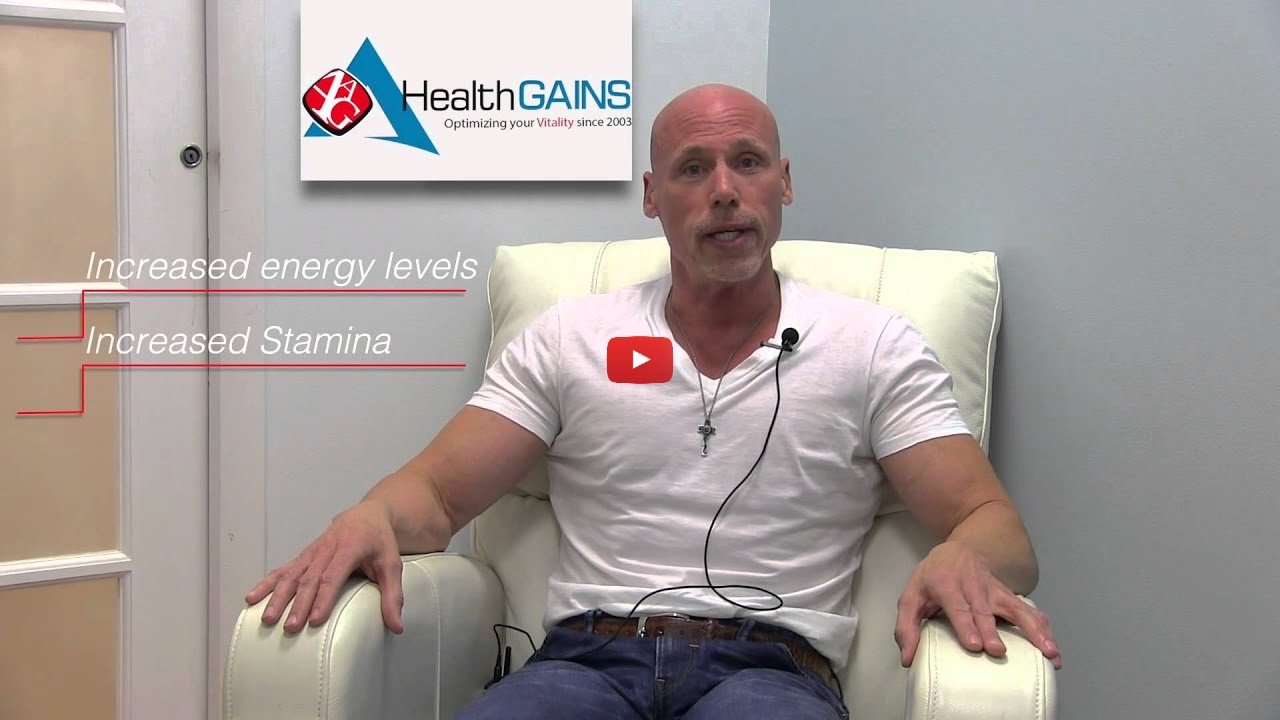 Find a Nashville HGH Center in Your Area
If you have an HGH deficiency and have been wondering, "Where can I find an HGH clinic near me in Nashville?", HealthGAINS has clinics conveniently located within the city limits. Our staff extremely knowledgeable and experienced at treating the most severe cases of HGH deficiencies. Our training is extremely thorough and we adhere to the strictest of safety practices in order to keep treatments not only safe but effective. HealthGAINS's medical team is a globally renowned team in the field of hormone therapy. The medical team has instilled the highest level of medical and professional excellence in all of its clinics. Contact our Nashville HealthGAINS clinic today to experience quick and impactful relief from your symptoms.
Nashville HGH Treatment FAQs
What is the age of your average HGH therapy patient?
Our average patient is in their 40s or 50s. This is typically around the time that our bodies stop producing as many growth hormones. However, HGH therapy is safe for patients of all ages.
How much is HGH therapy in Nashville?
Nashville HGH therapy patients should expect to pay between $1,200 and $1,500 depending upon their age, gender and severity of deficiency. For less severe deficiencies, patients may only pay $600 per treatment and for more severe deficiencies, patients can pay $2,500.
Will HGH therapy help me lose weight?
Absolutely. Our body's metabolism is controlled by the human growth hormone. This means that a deficiency in HGH will render our body's metabolism weaker and less able to break down foods and preventing us from building up extra weight and fat.
When will I start to feel the results of my growth hormone treatment?
HGH therapy is fairly comprehensive in nature and thus, the results are not instantaneous. Patients will begin to notice results around 2 weeks after their treatment and typically within 8 weeks will experience the full benefits of their HGH injection.
Do I have to have a prescription for HGH therapy in Nashville?
Yes. It is unlawful to use any form of HGH without a prescription from HGH doctors who prescribe HGH in Nashville. The Controlled Substances Act limits the use of HGH for the safety of patients and those looking to misuse HGH for athletic or aesthetic gains.
Let HealthGAINS's Nashville HGH Clinics Treat Your Deficiency and Renew Your Best Self
No longer do patients have to suffer through the effects of aging. HealthGAINS's age management solutions provide patients the option to achieve more from their middle ages and beyond. If you want to continue living your best life at any age, contact our Nashville HGH clinics at (866) 540-3555 to schedule a consultation with one of our HGH specialists.
Nashville Hormone Clinic Locations
Offering effective treatments for patients with declining levels of growth hormones in Nashville and these surrounding areas: Brentwood, Hendersonville, Murfreesboro, Franklin, Fairview, La Vergne, Smyrna, Goodlettsville, Millersville, Green Hill, Mt. Juliet, Oak Hill, Pasquo, Coopertown, Clarksville, Dickson, Lebanon and Ashland City.
1400 Donelson Pike Ste B10 Nashville, TN 37217
Tennessee Hormone Clinic Locations
Call or text (305) 682-1818 or complete a Free Consultation Form