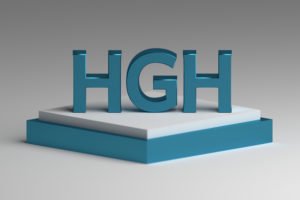 Yes, you can overdose on HGH (human growth hormone). Although overdosing on HGH is exceptionally rare, it can still happen. One should never take more than the prescribed dosage of HGH. If an overdose of HGH occurs, it is a medical emergency that requires immediate help.
Symptoms of an HGH Overdose
Because everyone's body processes HGH differently, someone experiencing an overdose may see different symptoms than someone else in the same situation.
The Mayo Clinic warns that a person might have an overdose of HGH if they experience any of these symptoms while undergoing HGH therapy:
Changes in emotion and mood. A person might experience sudden episodes of anxiety and depression that come along with altered brain chemistry.
Vision impairments. A person experiencing an overdose may suffer from blurred vision or other visual changes.
Skin alterations. An overdose of HGH can result in cool, pale skin, extreme sweating, and a flushed pallor.
Unconsciousness. A person suffering from an overdose can fall into a coma.
Changes in urine. An overdose can result in a person urinating too much or too little, while also experiencing diluted urine due to increased volume.
Painful sensations. One may experience pain or discomfort in the arms or legs.
Trouble breathing. An overdose can complicate one's breathing or cause respiration that sounds like rattling.
Noticeable swelling. A person experiencing an overdose may find that their hands, fingers, feet, and toes swell.
Even if a person does not have the above symptoms of an HGH overdose, if they suspect that they have administered too much HGH, they should seek immediate medical attention.
For a free consultation, call (305) 682-1818
The Causes of an HGH Overdose
A person who takes HGH under the supervision of a licensed medical doctor and does not exceed the prescribed dosage is unlikely to experience an HGH overdose. Mayo Clinic urges patients to call their doctors right away if they experience any problems or undesired consequences when taking HGH.
Some elements that can cause negative HGH side effects include:
Drug Interactions
Any prescription medication can have an adverse reaction to another drug. Before starting HGH therapy, the patient should talk with their doctor about all substances taken, whether by prescription or over the counter. One should also discuss nutritional supplements and herbal formulations with their doctor before starting an HGH regimen. Sometimes, a drug interaction can produce symptoms that look like an overdose.
Medical Conditions
Mayo Clinic says that a person should talk with their doctor before taking HGH if they have certain medical conditions, including:
Diabetes
Cancer
Pancreatitis
Kidney disease
Turner syndrome
A disorder of the pituitary or thyroid gland
Any other significant medical condition or recent severe illness
These conditions do not automatically preclude the use of HGH, but they can affect the dosage and level of monitoring a doctor will recommend.
Taking HGH without a Prescription
One of the ways that people run into trouble when taking HGH is through obtaining the hormone illegally. The only legal way to get HGH in the United States is by a prescription. The only effective and approved form of HGH is by injection.
When an athlete, for example, misuses HGH to try to get a competitive advantage in a sport, they risk the possibility of an overdose. If their body already makes plenty of growth hormones, taking more could cause an overdose. Also, people in this situation often obtain their HGH through unreputable sources instead of licensed medical doctors.
A trainer or coach does not have the medical knowledge or experience of a physician. A person who is not a doctor might miscalculate the amount of a "safe" dose or recommend a dangerous dosage to enhance athletic performance. In this situation, a person can overdose on HGH.
HGH Not in the Injectable Form
Many products sold online claim to contain HGH. Since HGH is a controlled substance that requires a prescription, it would be illegal for these over-the-counter substances to contain any actual HGH. These products are not regulated or tested for safety.
Because of the lack of control and oversight of these items, there is no guarantee that the purchaser receives the ingredients on the label. It is possible for someone to experience an overdose of a known or unknown substance when taking these illicit pills, powders, or shakes. At best, the person wastes money on a useless, ineffective product. At worst, the person ingests something dangerous.
The Appropriate Approach for a Growth Hormone Deficiency
HealthGAINS prescribes HGH to treat growth hormone deficiencies. Their team only offers HGH by prescription after a consultation and evaluation. They only offer HGH in an injectable form under the supervision of trained HealthGAINS wellness providers.
A person with an untreated growth hormone deficiency can suffer a wide variety of problems. Many of these issues respond well to HGH therapy.
Interested parties can learn more about how HealthGAINS may be able to help them by calling (305) 912-8828 today.
Call or text (305) 682-1818 or complete a Free Consultation Form