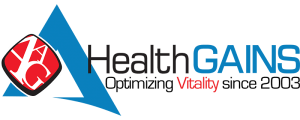 Human Growth Hormone Therapy in Denver
HealthGAINS is a national leader in hormone replacement therapy, including growth hormone therapy. The HealthGAINS medical team found that its patients, along with patients across the U.S., had a deficit in quality treatments for hormone imbalances. Dedicated to helping HealthGAINS patients achieve a better quality of life and level of health, the team worked on researching and establishing best practices for hormone replacement services in his clinic. With the success achieved in its Miami headquarters, HealthGAINs has been accepted into communities across the country to provide exceptional and life-altering HGH treatments. If you are noticing the signs of aging, contact your nearest HealthGAINS clinic to see if you could be suffering from a growth hormone deficiency.
For a free consultation call (305) 682-1818
What is HGH Therapy?
Human growth hormone therapy is the process of treating a growth hormone imbalance by testing the patient's blood and administering the necessary dose of growth hormones to correct the imbalance.
As we age or through a traumatic event or condition, our bodies can slow down in their production of HGH. This can lead to serious disadvantages for patients with low levels of HGH.
HGH is the hormone in the body that is responsible for the repair and growth of all of our bodies cells and many other vitally important processes in our bodies. When our bodies stop producing the normal levels of growth hormones that we are accustomed to, we start to miss out on these important functions, or are unable to perform these functions to the best of our abilities.
HGH therapy helps correct these deficiencies by introducing external human growth hormones into the body so that it can continue to function at its best.
Hormone Therapy Specialist Near Me (305) 682-1818
HGH Deficiency Side Effects
For adults in their 40s and 50s, it is common for their bodies to start slowing down their production of HGH. Those feelings of losing a step, lack of energy, forgetfulness, weakness and fatigue can all be linked to the body's lack of sufficient growth hormone levels. Contact your local HGH doctors who prescribe HGH in Denver if you notice any of these symptoms –
Poor skin health
Compromised immune system leading to longer recovery times for injuries and illnesses
Slowed metabolism which often leads to weight gain
Decreased production of bone and muscle mass
Erectile dysfunction
Lowered sex drive
Weakness
Fatigue
Lower brain function
Click to contact our specialist today
Benefits of Denver HGH Therapy Treatments
If you aren't quite ready to accept the effects of aging, HGH specialists in Denver have the solution. HGH therapy provides patients an age management solution that is extremely effective and, when performed by a certified HGH specialist, very safe. Growth hormone therapy replenishes the body's depleting HGH levels and in doing so gives patients these benefits –
Improved energy and stamina
More regular sleep habits that lead to better moods, higher brain functioning and increased metabolism.
More natural sex drive
Better immune system function
Healthier cardiovascular system
Lower cholesterol levels and blood pressure
Reduced resistance to insulin
Better skin health
Slower loss of head hair
Increased production of lean muscle mass
Complete a Free Consultation form now
Growth Hormone Treatment Benefits for Women
One of the initial applications of HGH therapy was for women experiencing menopause. Menopause is such a titanic shift for women and their hormone levels as their bodies rapidly reduce their hormone production. Through introducing external growth hormones during this transition, HGH doctors are able to make this event much more pleasant for women. Women not experiencing menopause can still experience a growth hormone deficiency and are privy to all of the aforementioned benefits of HGH therapy.
Growth Hormone Therapy Benefits for Men
For men, HGH therapy can carry a unique benefit that differs from women. Along with the benefits to their bodies' strength, energy and overall health, for those men experiencing erectile dysfunction as a result of their HGH deficiency, growth hormone therapy can correct this case of ED.
HGH Deficiency Treatments in Denver
HGH treatments take on one of two forms – Injections of HGH directly into the body and injections of growth hormone releasing peptides. Both forms sufficiently treat the symptoms of a hormone deficiency by supplying the body with the growth hormones it needs to function at its best.
Ipamorelin Injections – Ipamorelin the latest and safest form of HGH therapy. By injecting patients with growth hormone releasing peptides, Ipamorelin indirectly balances out a patient's low levels of growth hormones. Growth hormone releasing peptides trigger the body to produce its own natural growth hormones. In relying on the body to correct its own imbalance, GHRPs rarely cause side effects and are extraordinarily effective.
Sermorelin Injections – Another form of GHRP, Sermorelin also relies on the body to correct its own growth hormone deficiency by signaling the body to produce more HGH. Sermorelin has been proven for years to help improve patients' energy levels, brain function, physical appearance, heart health and immune system.
HGH Therapy – HGH injections are extremely direct in correcting a patient's low growth hormone levels. The standard HGH therapy treatment involves the doctor testing the patient's HGH levels, and prescribing or administering the necessary dose of HGH via an injection. Once the injection has been given, the patient will usually wait for around 2 weeks for the new HGH to acclimate to the body and then they will start to experience significant changes in their body.
HGH Therapy and Side Effects
HGH therapy can carry certain side effects such as swelling, numbness, joint, muscle and nerve pain and high cholesterol, though it is rare for this to occur. Most cases of side effects from an HGH injection happen through illegal uses of HGH by athletes. The Controlled Substances Act banned the use of HGH by anyone who was not prescribed the HGH by a doctor for necessary medical purposes in order to eliminate these cases of harmful side effects.
Those looking to receive legitimate forms of HGH should look into clinics that specialize in hormone therapies such as HGH. This will ensure that you will receive the best possible care. Clinics like HealthGAINS not only adhere to proper protocol regarding our HGH therapy treatments, but we take patient safety to another level by exclusively using bioidentical hormones for our HGH treatments. Bioidentical hormones are exact molecular matches to human hormones and thus prevent the body from having negative reactions to the newly introduced external hormones from the treatment.
Scheduling Your Denver HGH Therapy Consultation
HGH therapy consultations will focus on three main things – Testing, patient education and planning the proper treatment. If all three of these points are executed properly, then the patient is all but guaranteed to experience sufficient relief from their symptoms.
First the doctor will sit with you and get to know your medical history and the symptoms that you have been experiencing. Next, your HGH doctor will perform a blood test in order to get a precise understanding of your deficiency. The last steps are to go over your treatment options and inform as to how each option will relieve your symptoms and based on the results of your hormone levels test, prescribe the exact dose of HGH that will correct your imbalance.
See how Human Growth Hormone Therapy changes this patient's life: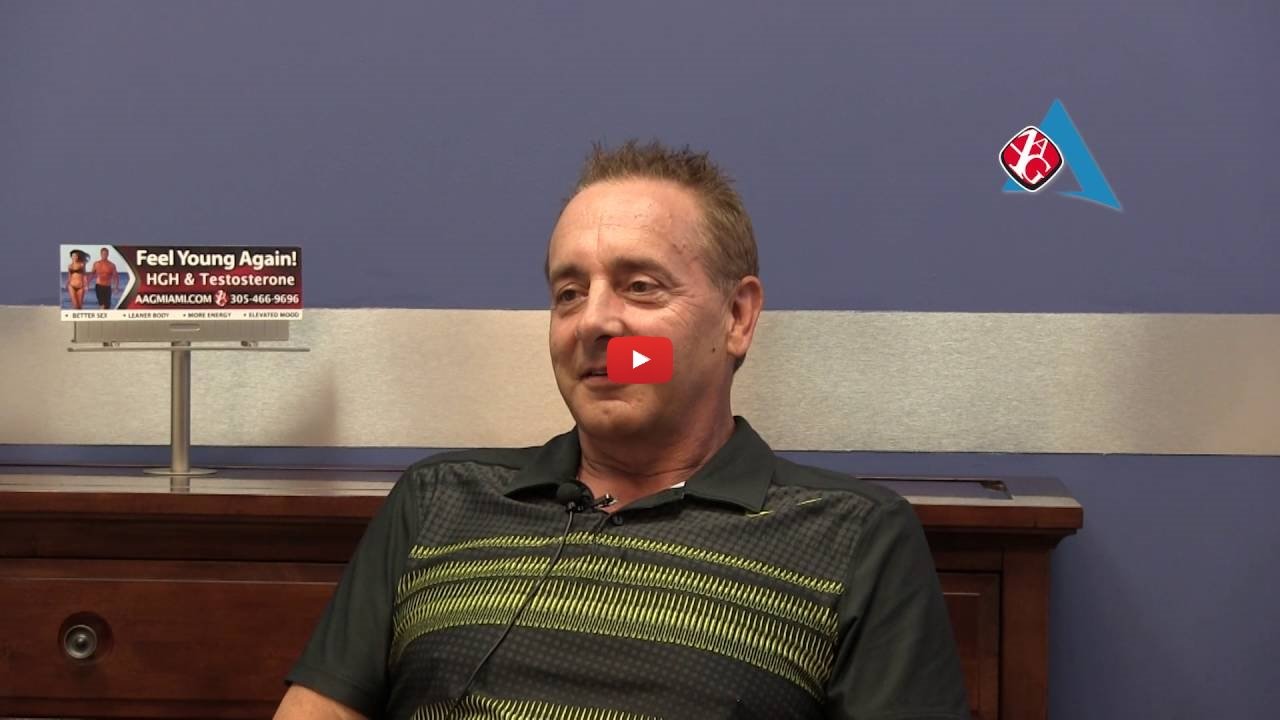 Denver HGH Therapy Reviews
"At first I was skeptical of HGH therapy. I truly thought that aging was simply aging and that was that. Once I sat down and met with my Denver HGH specialist and he explained the science behind aging and why I was feeling the way I was feeling, I no longer felt skeptical. He prescribed me an Ipamorelin injection and scheduled it for the next week. The appointment was quick and easy. A few weeks after my treatment, I started watching my symptoms wash away. First I felt my energy pick up, then started to notice my workouts were starting to produce more results with weight loss and muscle production. It really made me a younger version of myself." — Philippe G., 41
"Being a marathon runner in Denver is different than everywhere else. You really have to be in great shape to push your body that hard in the higher altitude. Running has always been a huge part of my life. I met my husband at a marathon. So when my body started to call it quits and I wasn't ready to give it up, I knew I had to do something. HealthGAINS came highly recommended and now I know why. Their staff was extremely knowledgeable and efficient in their processes. I felt safe and cared for throughout the entire process. It's been 6 months from my treatment and my times haven't been this good in 15 years!" — Whitney D., 55
"Menopause was nearly unbearable until my HGH treatment. I knew that menopause wasn't going to be a walk in the park, but it was impacting every aspect of my life. My work suffered and even worse, I wasn't the same wife and mother for my family when I got home. Growth hormone therapy allowed me to take on the transition at a much easier pace." — Jenna S., 47
Watch this testimonial to see how Hormone Therapy for Men helped this patient: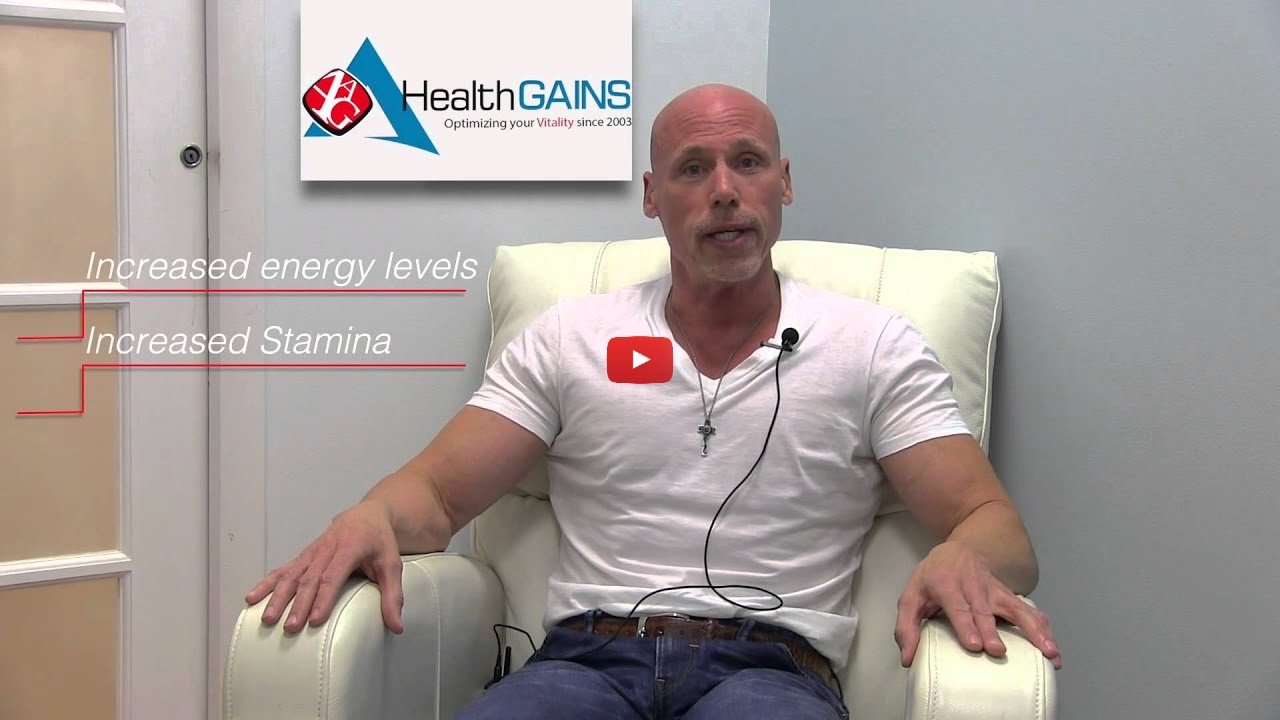 Find a Growth Hormone Specialist in Denver
If "Where can I find an HGH clinic near me in Denver," has been on your mind recently, then you are in luck. HealthGAINS is widely recognized in the U.S. as a leader in the field of hormone therapy. HealthGAINS's unique approach to HRT is was separates them as a nationwide hormone clinic, from just your local Denver hormone center. We did not open up clinics across the country because of luck, but rather our dedication to patient satisfaction and safety. Join the thousands of patients across the country that have experienced relief from their hormone deficiencies by scheduling a consultation with our Denver HGH clinic today.
Denver Human Growth Hormone Therapy FAQs
What is the average age of an HGH patient?
Our typical HGH patients are in their 40s and 50s. This is around the age when both men and women first experience the changes of decreased HGH levels. There is no cap on who can be a good candidate for HGH therapy at HealthGAINS because our treatments are so safe. By using bioidentical hormones and only prescribing the necessary amounts of HGH to our patients, we avoid the risks that are associated with hormone therapy and specifically HGH therapy.
How much does HGH therapy cost in Denver?
Denver locals with low levels of growth hormones can expect to pay around $1,500 for a single HGH treatment. This number can vary depending upon the patient's exact degree of HGH deficiency. The overall range in cost for HGH treatments is between $600 and $2,500.
Can HGH therapy help me lose weight?
Yes! One of main functions of the human growth hormone is to monitor our body's metabolism. Our metabolism helps to breakdown the food we ingest and turn it into energy. Without a healthy metabolism, our food won't be properly broken down and fat buildup will occur.
When should I expect to see results from my HGH treatment?
HGH therapy is fairly involved and comprehensive. This means that it can take up to 8 weeks before the results of your HGH treatment will fully manifest, though most patients will notice their first results as soon as 2 weeks after their appointment.
Where can I find HGH for sale in Denver?
HGH is not a product that can be sold legally. Any advertisements displaying HGH as a product is not a legitimate source of HGH that is regulated by the FDA and should be avoided. The only legal way to obtain HGH is to have it prescribed by a doctor for medical purposes, such as an HGH deficiency.
Start Living Your Best Life With the Help of Our Denver HGH Clinics
An HGH deficiency will simply leave you without your full faculties. The human growth hormone plays too many important roles in our bodies to not have a sufficient supply. Contact HealthGAINS at (866) 540-3555 for the best HGH therapy services in Denver.
Denver Hormone Clinic Locations
Our HealthGAINS HGH clinics in Denver are equipped with the expert staff and advanced medical technology to treat patients with declining levels of growth hormones in Denver and these surrounding areas: Greenwood Village, Louisville, Boulder, Broomfield, Castle Rock, Arvada, Aurora, Northglenn, Centennial, Lafayette, Erie, Lone Tree, Longmont, Littleton, Westminster, Wheat Ridge, Brighton, Thornton, Lakewood and Commerce City.
4500 E 9th Ave Ste 430 Denver, CO 80220
8015 W Alameda Ave Ste 30 Lakewood, CO 80226
3555 Lutheran Pkwy Ste 120 Wheat Ridge, CO 80033
601 East Hampden Ave Ste 340 Englewood, CO 80113
1805 Kipling St 111 Lakewood, CO 80215
1550 S Potomac St Ste 315 Aurora, CO 80012
1550 S Potomac Ste 325 Aurora, CO 80012
8200 E Belleview Ave Ste 234c Greenwood Village, CO 80111
6169 S Balsam Way Ste 312 Littleton, CO 80123
206 W County Line Rd Ste 150 Highlands Ranch, CO 80129
12213 Pecos St 600 Westminster, CO 80234
899 Us Highway 287 Ste 500 Broomfield, CO 80020
10103 Ridgegate Pkwy Ste 123 Lone Tree, CO 80124
19641 East Parker Square Dr I Parker, CO 80134
5377 Manhattan Circle 100 Boulder, CO 80303
Colorado Hormone Clinic Locations
Call or text (305) 682-1818 or complete a Free Consultation Form