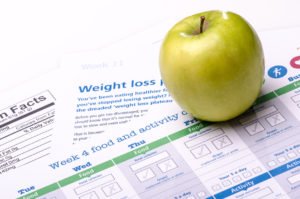 HealthGAINS is pleased to welcome our new Nutrition and Lifestyle coach, Heather Holder, to the team.
As a center for health and wellness, we are pleased to offer yet another way for our patients to seek optimal wellness.
We believe adding Heather's expertise will help even more people reach peak performance.
What Does a Nutrition and Lifestyle Coach do?
As a certified nutrition and lifestyle coach, Heather seeks to help people change their lives the right way. She provides ongoing support and guidance as you set goals and make sustainable changes that improve your health and happiness.
The role of  a nutrition and lifestyle coach is to listen and help you navigate through the world of contradictory nutrition advice, to determine what changes are necessary for you.
She works with each individual to explore concerns specific to you and your body and discovers the tools you need for a lifetime of balance.
Nutrition and Lifestyle Program
With the proper guidance from a certified wellness coach, you'll be able to live a happier and healthier life even longer.
Each Program includes two 50-minute sessions per month that will provide:
Techniques to help you achieve and maintain your ideal body weight
Tips to understand and reduce cravings
Ways to increase your energy levels
Support to help you make the dietary and lifestyle changes you want
Access to health tips and recipes
And more…
Once your nutrition and lifestyle program is complete, you will have the skills for a lifetime to set and achieve all of your health and wellness goals.