The question of whether testosterone therapy is expensive may depend on several variables. The term "expensive" is relative, as the cost of a good or service may be more affordable for one person than another.
The actual price of testosterone therapy could also vary depending on several factors, including:
The dosage of testosterone that a patient receives
The frequency of testosterone injections that a patient receives
The duration for which a patient receives testosterone therapy
The benefits of testosterone therapy may outweigh its cost. A HealthGAINS wellness provider can help interested parties learn more.
The Potential Cost of Not Addressing Health Concerns
There are several possible benefits of testosterone therapy, which may improve one's cognitive function and energy. The benefits of testosterone therapy, as well as the cost of testosterone therapy, must be measured against the problems that the treatment could address.
If a patient does not elect to receive testosterone therapy, their health problems could get worse. Therefore, one may consider the pros and cons of receiving testosterone therapy.
Testosterone therapy may help address:
Cognitive Decline
Somebody who struggles with concentration and memory may have low testosterone levels. When one notices signs of their own cognitive decline, it may behoove them to act quickly or risk further deterioration, possibly at an increasingly rapid pace.
As one gets older, the infrastructure of their brain may show signs of decline. They may lose nerve fibers and, as a result, have less efficient communication between neurons. The end result may result in diminished cognitive function, including but not limited to problems with concentration and memory.
Taking the necessary steps to strengthen one's cognitive function could result in a person maintaining mental sharpness for a longer period. Testosterone therapy may be one way for a person to preserve their mental acuity, while foregoing such treatment may be synonymous with accepting mental deterioration. In the worst cases, mental deterioration may look like conditions such as Alzheimer's disease and dementia.
Poor Physical Health
The term "physical health" can refer to any number of specific topics.
Generally speaking, a man may be physically healthy if:
Their bones are strong.
Their muscles are strong.
They have good cardiovascular function.
They are not carrying an unhealthy amount of fat.
Although there are many different factors that can go into a man's health, these are among them. Testosterone therapy may help with the criteria listed above.
Those who choose not to receive testosterone therapy and take other measures to improve their physical health could experience serious health conditions.
Weak bones may break. Muscles may become increasingly weak and contribute to injuries and musculoskeletal conditions. Fat may lead to heart disease, certain cancers, and conditions such as diabetes. One's poor physical health may pose numerous threats to their health and longevity.
Those who would like to improve both their cognitive function and physical health may consider testosterone therapy. When considering how testosterone therapy could improve one's quality of life, testosterone therapy may not be expensive at all.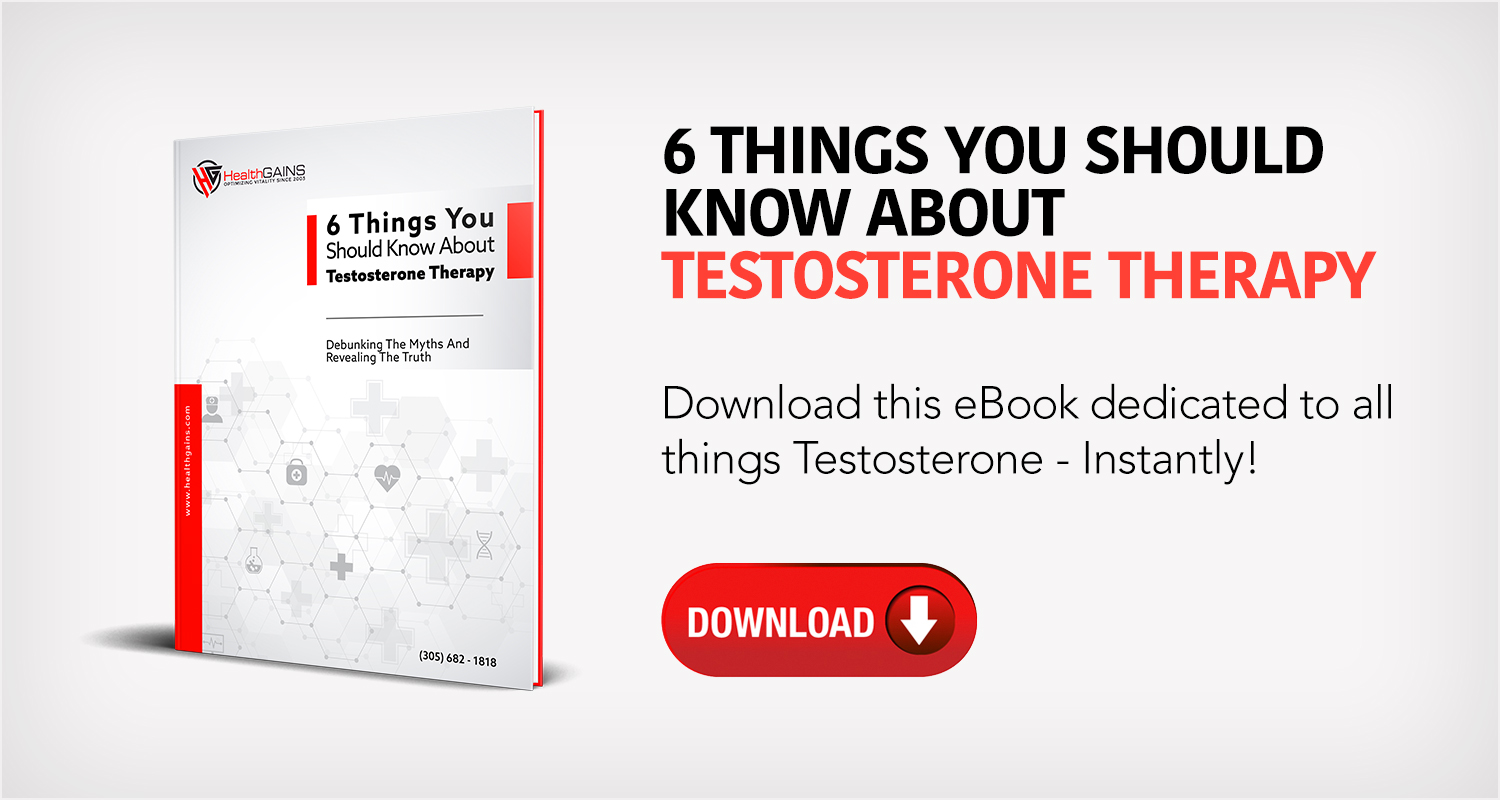 HealthGAINS Providers Focus on Safety
Any patient considering a procedure to improve their health must consider whether the treatment they are considering is safe. HealthGAINS wellness providers aim to ensure that their patients receive treatment under the safest conditions possible.
Some of the steps that HealthGAINS testosterone therapy providers may take to protect patients' safety include:
Considering a Patient's Entire Health
Patients' health does not exist in a vacuum. Each patient has unique characteristics, concerns, and health profiles.
To ensure that a patient is a viable candidate for testosterone therapy, a HealthGAINS wellness provider will familiarize themself with:
A patient's health metrics, including their height, weight, muscle mass, and body fat
Any relevant health conditions that a patient has
A patient's reasons for considering testosterone therapy
Whether a patient has undergone testosterone therapy before
HealthGAINS will consider a patient's full health history before administering treatment. Their approach seeks to improve all aspects of a patient's health and wellbeing.
Using Prescribed Testosterone
Testosterone is only legitimate if it is prescribed by a medical professional. HealthGAINS wellness professionals only use prescription-grade testosterone for hormone replacement therapy. This, again, is a means of ensuring that patients are receiving safe testosterone treatments.
Contact a HealthGAINS Wellness Professional Today
A man who is experiencing deficiencies in his health could see a marked improvement in his overall wellbeing by starting testosterone therapy. HealthGAINS provides customized treatment plans to meet patients' overall needs. If effective, testosterone therapy can boost one's cognitive abilities, sexual stamina, and physical strength.
To learn more about how to receive testosterone therapy, call HealthGAINS at (305) 682-1818 today.