Providing ED Treatments for San Bernardino County and Surrounding Areas:
What is ED and How is it Treated?
ED, or erectile dysfunction, is a condition where a man has the inability to achieve a full and lasting erection. There are multiple sources for why this condition may occur, making it actually common among men, especially as they age. On average, about 50% of men will experience some form of ED between the ages of 35 and 60. After the age of 60, the odds of having ED become increasingly more likely as the body continues to slow down. This is why there a number of advances in ED treatment options to address this impotence.
What are the treatments for erectile dysfunction? An ED Specialist can provide a few options for ED relief, some temporary and others more permanent. The most common form of ED treatment is an erectile dysfunction pill. These pills help increase blood flow to the penis to provide a window of opportunity for normal sexual behaviors. Other options, such as PRP, address the root of the issue by affecting the function of the sex organ itself. All aim to offer patients a fuller, harder and more sustained erection for sexual intercourse.
For a free consultation call (305) 682-1818
Erectile Dysfunction: Symptoms and Causes
No matter the cause of your erectile dysfunction, there are only three symptoms that are categorized as erectile dysfunction. Conditions such as low libido or ejaculatory dysfunction do not fall under the diagnosis of ED. Patients suffering from ED may experience one of the following symptoms:
Complete lack of blood flow resulting in failure to achieve an erection

Failure for an erection to last through the duration of sex

Inability to achieve a full, straight and rigid erection
These symptoms may come in varying degrees of frequency and severity, but all patients suffering from these side effects will experience a compromised love life. If you do not watch out for the causes of ED, you may find yourself with the inability to achieve a full sexual experience.
Smoking

Alcohol or drug use

Obesity

Stress

Lack of sufficient exercise to improve blood flow throughout the body

The taking of certain medications such as blood thinners

Conditions such as low blood pressure and diabetes

Anxiety

Depression

Trauma to the genital area or similar injuries that affect the ability for blood to flow to the genitals

Old age (treated with age-related erectile dysfunction treatment)
Hormone Therapy Specialist Near Me (305) 682-1818
Erectile Dysfunction Treatment Options in Rancho Cucamonga, CA
Our Rancho Cucamonga ED clinic puts patient safety first. This is why we accommodate our most common patients, those that suffer from diabetes or a pre-existing heart condition. These patients are likely to experience blood flow issues which will likely lead to ED. All of our treatments are safe for diabetics and heart patients. We only offer the latest ed treatment options that are available to give our patients the best and most effective treatment.
P-Shot – P-Shots, or Priapus Shots, are a form of PRP, a treatment that draws blood from the patient, runs it through a centrifuge which isolates the rich healing factor elements of the patient's blood and then re-injects the patient with the platelet-rich blood to promote healing and growth. For patients with ED, P-Shots effectively grow the penis both by promoting healthy, firm and lasting erections and literally increasing the size of the penis in girth and length.
GAINSWave – This treatment uses audio wave therapy to promote blood vessels to grow and accept blood into the penis. It also promotes tissue growth which can result in substantial growth of the patient's penis. By allowing the penis to accept a more steady flow of blood, it eliminates the effects of ED and gives patients their full erections back, allowing them to reclaim their sex lives.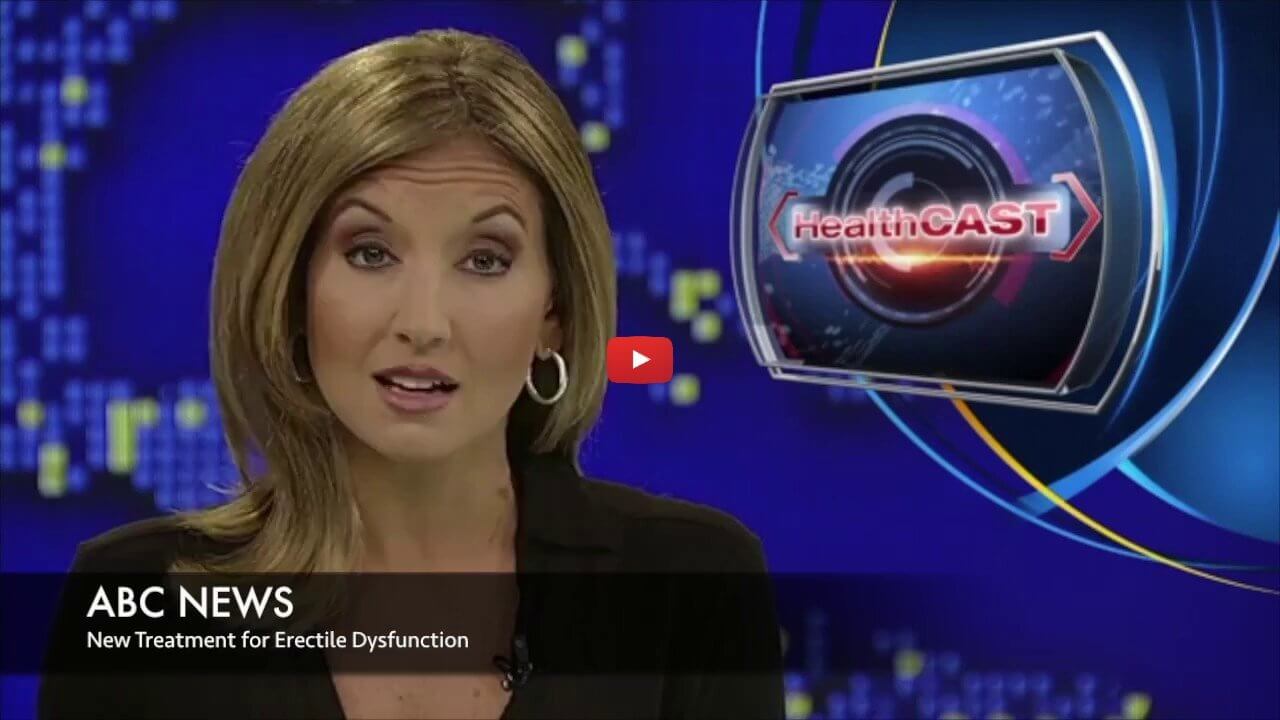 Gains Enhancement – This quick treatment is our proprietary blend of the P-Shot + GAINSWave to give our patients the best and most effective treatment available. By giving patients the healing of the PRP treatment with the sustainable growth of the GAINSWave, ED symptoms are completely eradicated and patients can even experience penis growth.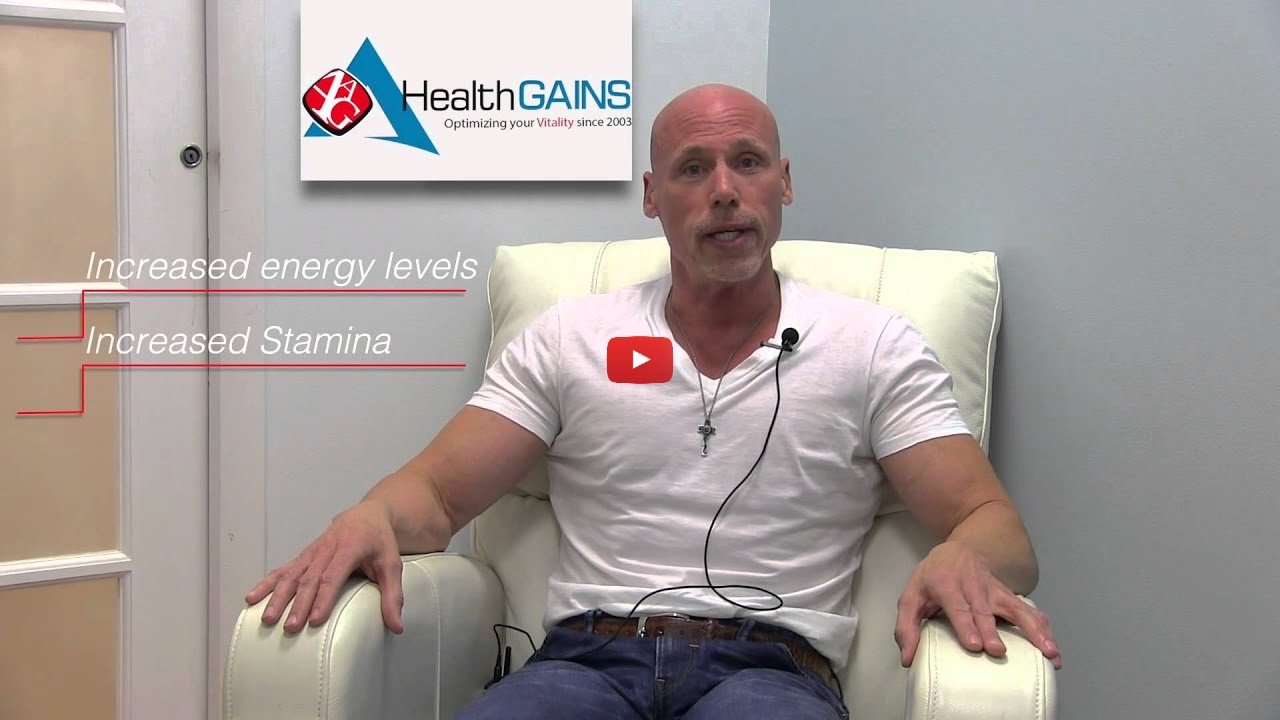 Click to contact our specialist today
ED Consultation in Rancho Cucamonga
The process of ED treatment begins with the initial consultation. Without an initial examination, the ED specialist will not be able to recommend the best possible treatment options for your unique erectile needs. The doctor will welcome you in and begin the consultation by asking a few important questions regarding your medical history as it pertains to your sexual health. If the issue is physical and not just a result of your medical history and lifestyle choices, the doctor will begin a physical examination of the genitals to find out what is causing your erectile problems. From this consultation, your ED doctor in Rancho Cucamonga will be able to give you explicit instructions on what needs to be done in order to combat your sexual impotence. This can include changes to your lifestyle or just simply scheduling a PRP treatment. Whichever your specific path is to recovery from ED, it is important to take the right steps to avoid any setbacks or worsening symptoms of ED.
Complete a Free Consultation form now
Rancho Cucamonga Erectile Dysfunction Treatment Reviews
"Everything in my life seemed to be surfing along just fine accept for my sexual performance. My wife was just no longer a wave I could ride until I got my board fixed if you catch my drift. This Rancho Cucamonga ED clinic's GAINSWave hit my board like a tsunami and it was exactly what my wife and I needed to keep things flowing between us. The procedure was smooth and totally pain free. I was totally surprised by how I was able to perform and my wife definitely loves the added length to her new ride." Marshall Z., 43
"I really thought I was too young to experience ED. I eat healthy and I exercise regularly. It wasn't until I finally met with and ED specialist during a consultation that I was told that it's actually fairly common for ED to happen out of nowhere like this. I'm way too young, and actually just got engaged, so ignoring the issue was not an option. I had to consider that this could be a long-term battle, so I had to pick a very natural and long-term solution and that was GAINSWave. The treatment was quick, completely painless and there are virtually no chances of side effects no matter how many times I may need the treatment. I feel like I can take on this battle with ED with confidence because of the ED treatments that this Rancho Cucamonga ED clinic provides." Jackson N., 34
"Let's just say my wife and I just got our vacation home in Rancho Cucamonga and we planned on using it for more than just relaxing by the pool. The pressure of buying the new house and setting it up, along with my older age led to a really untimely case of ED. I didn't want the stress of travel and the extra bills to force me to have to run to the pharmacy every time I was in the mood, let's just say I would spend all day in the car if I had to go every time, so I went to my local ED doctor to see what they could do. They said they had a pain free way of using my body's own healing and growth agents to regain my erectile stability. After my first P-Shot treatment, I felt like a new man." –Ronaldo P., 62
Find an ED Doctor in Rancho Cucamonga
Your online search to "find ED clinic near me" has brought you to the right place. Our male clinic is lead by a team of global leaders in sexual medicine for impotence. The medical team has instilled in all of its male medical clinics the highest level of professionalism. Our patients love more than just our convenient location, they also love the friendly staff and expert care they receive. Experiencing complete ED relief can be as simple as one phone call away. 
FAQs for Erectile Dysfunction Treatments in Rancho Cucamonga
How safe are ED treatments?
ED treatments are extremely safe when administered by a qualified and experienced professional and when surgery is avoided. Many medical specialists will rely on pills or refer patients to a urologist for painful and risky surgeries. Our clinic specializes in non-surgical treatment options for ED to give patients a more acceptable alternative. Now ED sufferers can get comprehensive, lasting and safe care for their sexual impotence. 
How will I know which ED treatment is best for me?
The best way to be 100% certain that you are getting the best possible treatment for your erectile dysfunction is to get a full examination from a local men's health specialist in Rancho Cucamonga.
What is the cost of an ED treatment in Rancho Cucamonga?
Treatment costs may vary based upon the kind of treatment that you choose and the number of treatments that are required to give you a full recovery from your symptoms. It is best to consult with your local Rancho Cucamonga ED specialist to get a more comprehensive and informed price quote.
What is the safest erectile dysfunction treatment available?
All ED procedures that are performed by an experienced professional are completely safe and free of side effects. The treatment that is safest for a given individual is simply the treatment that will provide the best possible remediation of their ED symptoms and prevent them from coming back for further treatments as the greatest risk of this procedure is stressing out over performance anxiety or the traffic on the way to your appointment.
Can my ED be cured?
Yes. Your ED can be cured. We have worked tirelessly to provide ED patients with treatments that not only alleviate their symptoms of ED, but provide lasting results for years and years. Many patients just require one treatment when they follow the lifestyle guidance provided to them by their ED specialist.
Looking for the best ED cure in Rancho Cucamonga? Give us a call!
Why not be the man you once were or have always wanted to be. ED treatments can not only reclaim your old sex life but even improve upon your old sexual performance. Call our Rancho Cucamonga ED Clinic at (866) 540-3555.
Call or text (305) 682-1818 or complete a Free Consultation Form