The Human Growth Hormone, or HGH, is helpful in regaining youth through Human Growth Hormone (HGH) Therapy. Restoring youthfulness is important to those who are beginning to age.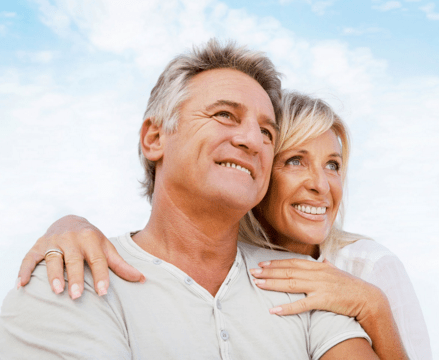 Typically, when a man reaches around 40 years old, he wants to regain his youth.
This doesn't always mean his looks; it oftentimes means how he used to feel in a general sense.
Many people attribute the loss of strength and muscle mass, weight gain and weakness to aging.
These symptoms are often written off as a part of nature rather than what it typically is: a hormone deficiency.
Symptoms such as the ones listed above along with erectile dysfunction are often caused by low hormones – specifically, the decline of the Human Growth Hormone (HGH).
Defining HGH Issues
HGH, or the Human Growth Hormone, is what allows a person's body to grow from childhood to an adult. It is the growth stimulant.
Not only does it allow a person to reach adulthood, but it also contributes to adult growth, too.
For men, it contributes to what is stereotypically masculine like facial and body hair, a deep voice, and a strong, muscular body.
This hormone stimulates and regulates the renewal and regeneration of every cell in your body.
The Human Growth Hormone is what keeps bones strong, helps the muscles to continue growing, and maintains the delicate balance of the metabolism.
Signs and Symptoms of Low Human Growth Hormone
Certain parts of aging are what Human Growth Hormone prevents. HGH helps keep certain side effects of aging from being accomplished. HGH allows a person's body to recycle and repair damaged cells faster.
These symptoms can be explained by Human Growth Hormone deficiencies:
slow injury recovery, whether it be a sickness or a physical malady
a slower metabolism or weight gain uncommon to a person's typical pattern
loss of density in muscles and bones
feeling weak
Don't accept that these symptoms are just signs of old age, and don't accept them as inevitable. They can be fixed most of the time.
No one wants to settle for something that's less than what they can have.
Therapy for Increasing Human Growth Hormone
Human Growth Hormone Therapy is a way to increase HGH in the body. This helps reverse aging effects that were once thought to be permanent. This treatment uses a growth hormone injection given by masters in the field.
The treatment is customized to each person's needs and lifestyle. The injections are safe and natural.
This therapy must be completed with a doctor because the medication requires a prescription and a blood test.
Some positive outcomes from this therapy are:
faster metabolism
weight loss
higher energy levels
less insomnia
improves moods
lower cholesterol and blood pressure
help with issues like diabetes and bone density
Feeling younger is the focus of HGH therapy. It's like turning back the clock and getting to revitalize the body with healthy treatments and natural methods.
Visit here to make an appointment and to discuss various options.